Evaporated milk. Do you guys ever use it? I use it once in a blue moon to make desserts, but other than that, I am not one to use evaporated milk. I did a quick search to see what else people use evaporated milk for, and it looks like it's used for all sorts of stuff! To make smoothies, ice cream, cheese sauces, sweet-sticky sauces, and of course, lots and lots of cakes and pies.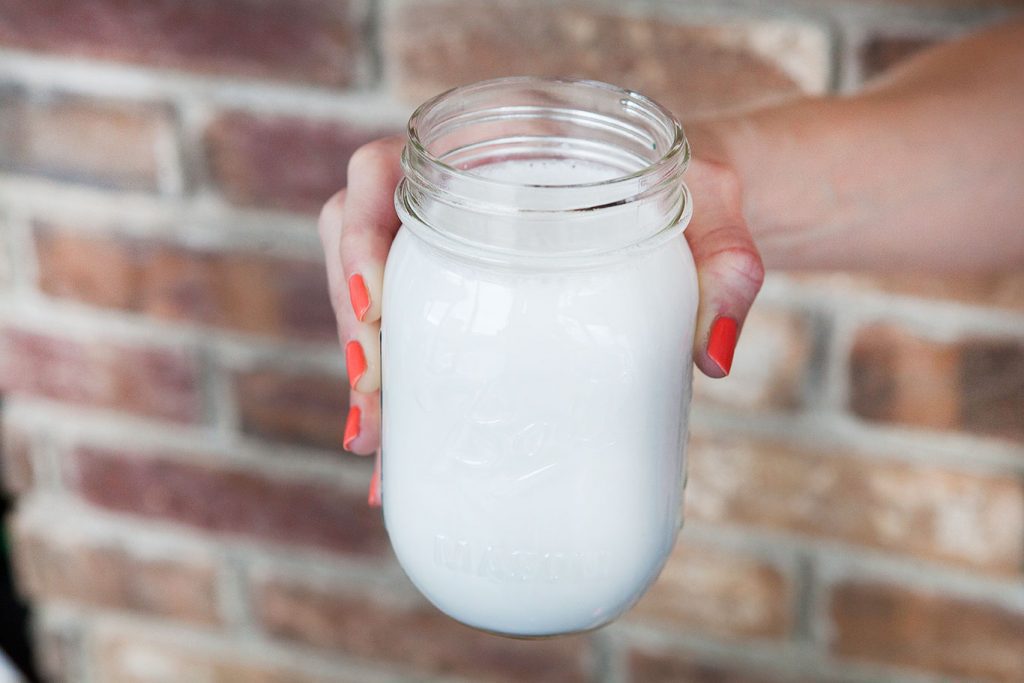 I bet you don't use evaporated milk often. For the simple reason that it's not Paleo. Evaporated milk equals dairy, and a lot of us can't tolerate dairy. So what to do? Well, easy peasy: we make our own Paleo version of it! We literally need one ingredient to make Evaporated Milk, and it takes about 25 minutes from start to finish.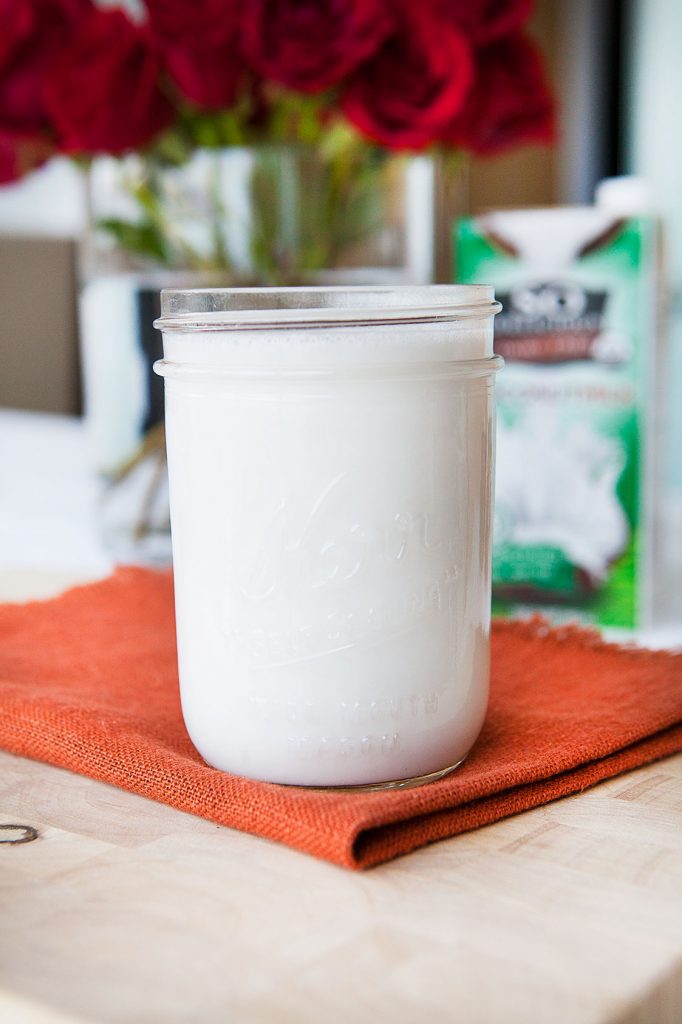 On my last blog post, I showed you guys how to make Sweetened Condensed Milk, which is super easy to make as well, and my purpose with showing you guys how to make these is so that we can re-create some dessert classics from Ecuador! My mom used to make all sorts of sweet goodies for us growing up, and she still does, so when Preston and I visit my family in Ecuador, we get to indulge on a few of her faves!
One of my personal favorites is the very classic Postre de las Tres Leches. Also known as Tres Leches Dessert. Have you guys heard of it? If you live in a city where there is lot of Latin American influence, then I am sure you've seen it or had it at some sort of restaurant or store. However, if you haven't ever tried or heard of this dessert, then you're in for a treat, because we get to make it together…and the Paleo way!
As we speak, I have a freshly made Tres Leches Dessert chilling in my refrigerator. I made it last night and I will photograph it today to post it on the blog soon. It looks so good. I am totally salivating.
I have a million other dessert recipes from my mom, which call for Evaporated Milk and Sweetened Condensed Milk, so I will be making these on repeat for a while. All of her dessert recipes are out-of-this-world good, and I will post them all on the blog for you, so get your sweet tooth ready, because some paleo treats are a-comin'!
Hope you guys have an amazing Sunday! Pres and I went out on a little date last night to one of our favorite local restaurants (Red Feather Lounge), where we had some champagne, delicious salads and great conversation. We came home afterwards and watched Bleed for This. Have you seen this movie? It's an awesome flick, totally recommend. We stayed up late because of it, so we are just having a lazy Sunday today. I made us some yummy Protein shakes for breakfast a little while ago, and we both currently find ourselves lounging in our bath robes. Haha. Life is good.

Paleo Evaporated Milk
This Paleo Evaporated Milk recipe is easy and quick to follow; learn how to create this staple ingredient from the convenience of your own home!
Ingredients
3 cups unsweetened carton coconut milk
Instructions
Add coconut milk to medium sized saucepan, and place under low-medium heat.
Let milk simmer, whisking occasionally, until the amount of milk has been cut in half. About twenty minutes.
Let cool, and enjoy!
Notes
Tools You'll Need:
- Medium sized Sauce Pan
- Whisk
- Measuring cups
Nutrition Information
Serving size:
2 tablespoons --
Calories:
8
Fat:
1 g.
Carbohydrates:
0 g.
Sodium:
5 mg.
Fiber:
0 g.
Protein:
0 g.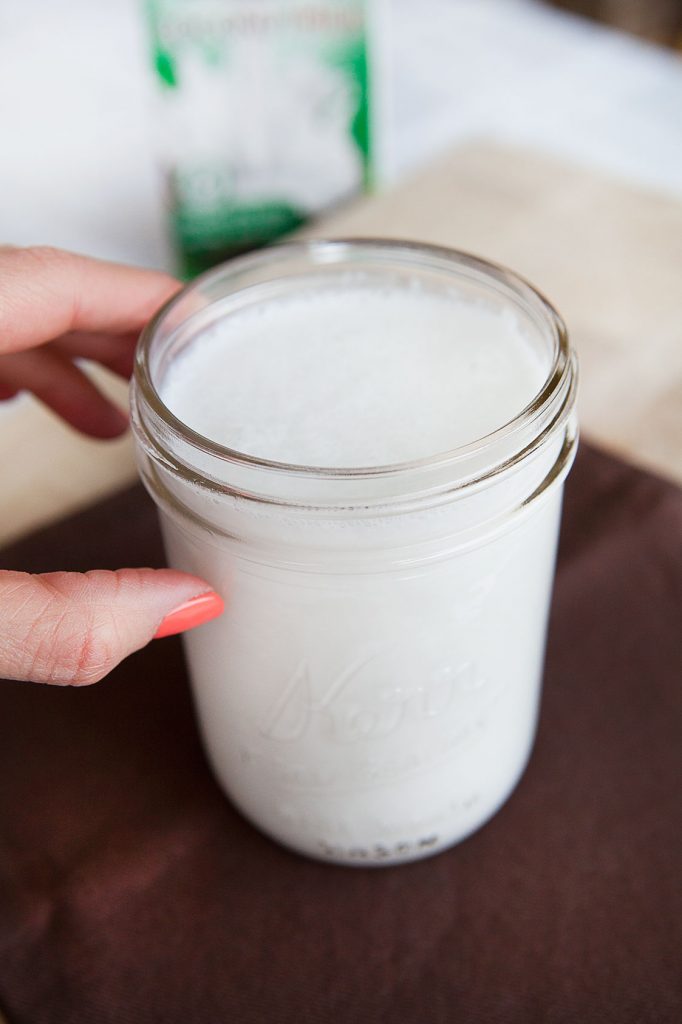 PIN ME!