One of my favorite ingredients to use when baking breads, muffins, pancakes, waffles and cakes is one that doesn't come to mind right away when thinking about baking, but is one that I personally love because I think it plays a big role in the outcome of baked goods.
Do you guys have an idea of what ingredient this might be?
Before reading a few sentences down to find out which ingredient I am referring to, how about you pick one or two ingredients as your guess?
Got your answers ready?
The healthy ingredient I am referring to comes in liquid form, has zero calories, zero grams of fat, zero grams of carbohydrates, zero grams of protein, it is made from one of my favorite fruits and it is one that has many, many uses!
Any clues yet?
Let me give a few last hints: it is often used for dressings and it can be a little tangy.
If you're thinking of Apple Cider Vinegar, you are right! Isn't it a wonderful ingredient? Apple Cider Vinegar is definitely a staple in my home; I make sure my pantry never runs out of it because we use it in a weekly (if not daily) basis.
We use it to make dressings, to marinade meats, as a food preservative when canning, as an ingredient when baking, as a produce cleanser (by mixing it with a bit water and letting our produce soak in it for a few minutes), as a home cleanser (by mixing it with water), to boil eggs to prevent the shells from cracking…and the uses just go on and on!
If I am going to use an ingredient over and over again, especially if I consume it internally, you bet I'll buy one of the best brands I can find and afford. I do look for value, but I look for quality above all. The brand that has exceeded my expectations in Apple Cider Vinegar has been Swanson.
I have been a huge fan of Swanson for a while now, particular of their coconut oil, unsweetened cocoa powder, chia seeds and spices…to the point where I will only buy these last ingredients I mentioned from their online store (no shipping cost, no driving to the grocery store…no brainer!) because not only is their quality top notch, but their prices are some of the best I've found.
Also, they have a 100% money-back satisfaction guarantee. They back up their quality because they know that what they sell is good. And after buying from their site almost monthly for ten months now, I happen to agree.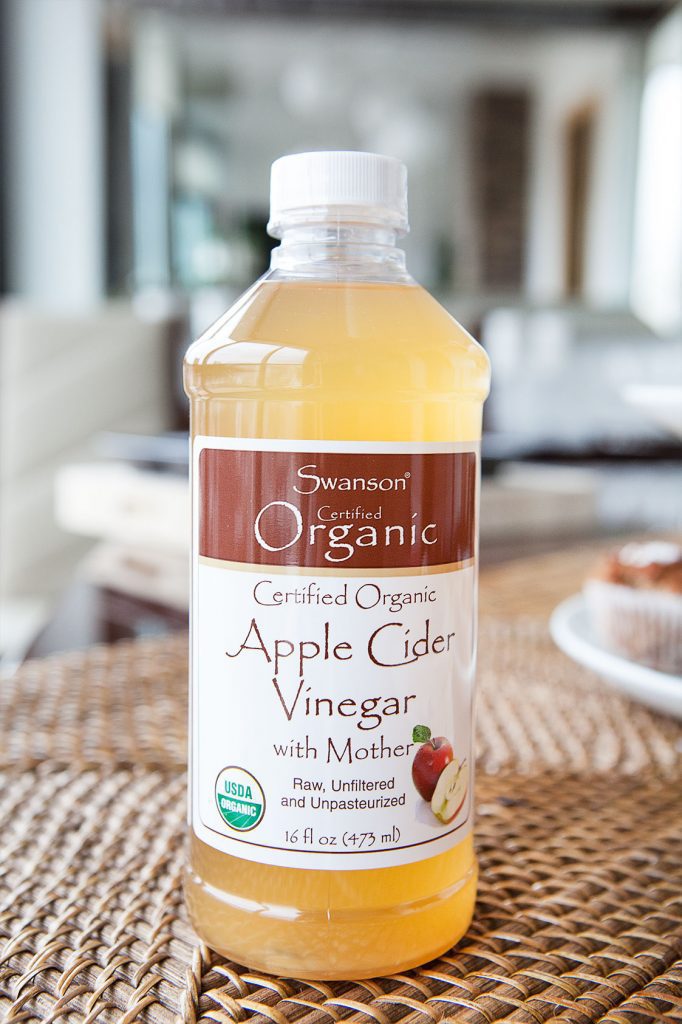 After trying Swanson's Apple Cider Vinegar I was immediately hooked. Their Apple Cider Vinegar is made exclusively from organic grown apples, it's unfiltered and unpasteurized. This means that it's raw, left in its natural state, and that all of the natural proteins, enzymes, fiber and friendly bacteria remain present in the product. I personally like using raw products, because I feel like I am getting all the natural properties and benefits from them. That's why I prefer to consume raw honey, raw seeds, raw nuts, raw fruits and raw oils. And in my opinion, raw tastes way better every time.
The Paleo Plantain Waffle recipe I have for you guys today contains Apple Cider Vinegar. I used this ingredient because I think that the acid in it does a great job in helping activate baking soda and baking powder, which helps the waffles rise. And we do want fluffy waffles, don't we?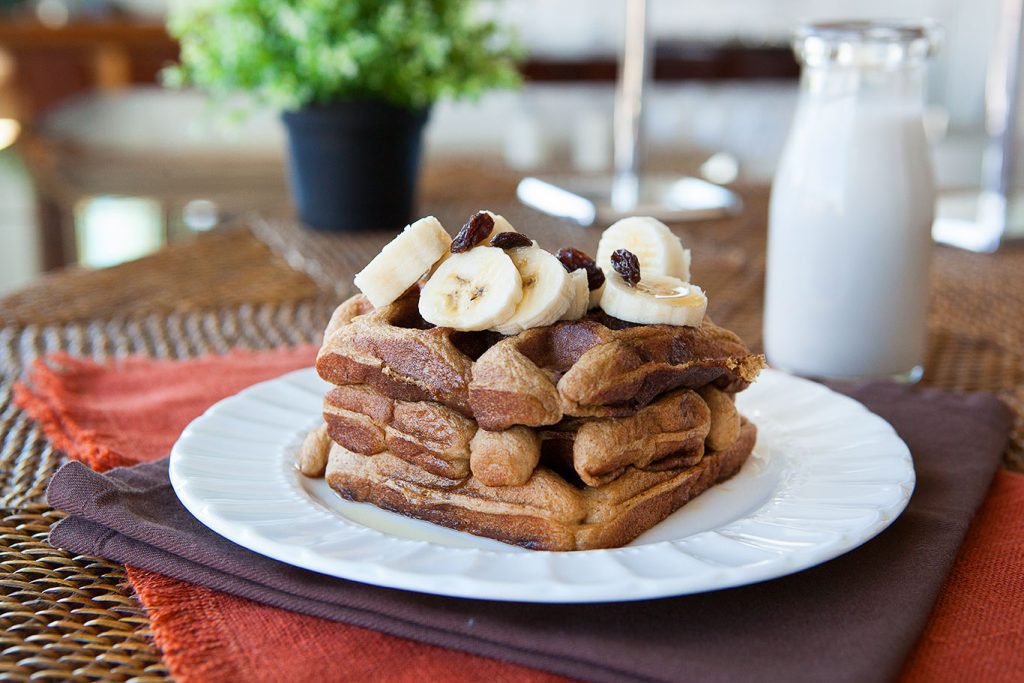 This particular Paleo Plantain Waffle recipe is my husband's all-time favorite. He loves these waffles above all else, because he likes the fact that only plantains sweeten them (there's no honey, dates or any other natural sweetener in the recipe), that they have a soft and fluffy consistency, that you can eat them by themselves because of how moist they are (although he does add some fruit, marmalade or maple syrup here and there), and that it's a guilt free treat (considering how "clean" it is compared to other comforting breakfast foods).
I love them too, and I love them extra hard because I get to use two of my favorite ingredients: Apple Cider Vinegar and Plantains.
You guys just read above how much I love Apple Cider Vinegar, and well, plantains…they remind me of home and family. When I was growing up, we had plantains in some way, shape or form almost every day. These grow like weeds in the Ecuadorian coast, so it is a highly consumed ingredient throughout the country. Everyone loves them down there, and I am no exception to this! Growing up, we used to eat them as empanadas, soups, chips, patacones (also known as tostones), cakes, side dishes…I mean, you name it!
I hope you love this recipe and enjoy it as much as our family does! Oh, and when you make these waffles, think of Ecuador and pretend you're taking a little culinary tour down where I grew up.
XO

Paleo Plantain Waffles
Instructions
Place plantains, egg yolks and coconut oil in a blender and blend on high until smooth. Add in vanilla extract, apple cider vinegar, cinnamon, salt and baking soda, and blend until combined. Transfer batter into a large mixing bowl and set aside.
In a separate bowl, beat egg whites with baking powder until they start to foam. Fold half of the egg whites into the waffle batter until incorporated, and then fold in the other half.
Cook per waffle maker instructions. Batter should yield 4 waffles, so divide accordingly.
Serve right away with strawberry toppings, or refrigerate for up to 4 days.
Notes
Tools You'll Need:
− Waffle maker
− High speed blender
− Large mixing bowl
− Small mixing bowl
− Whisk
− Spatula
− Measuring spoons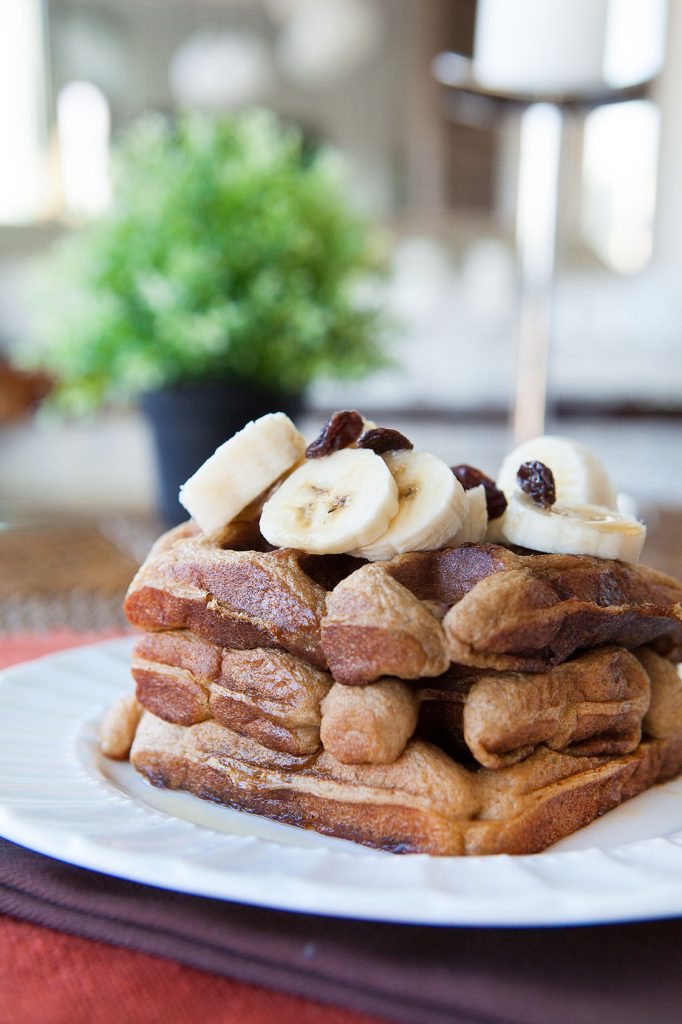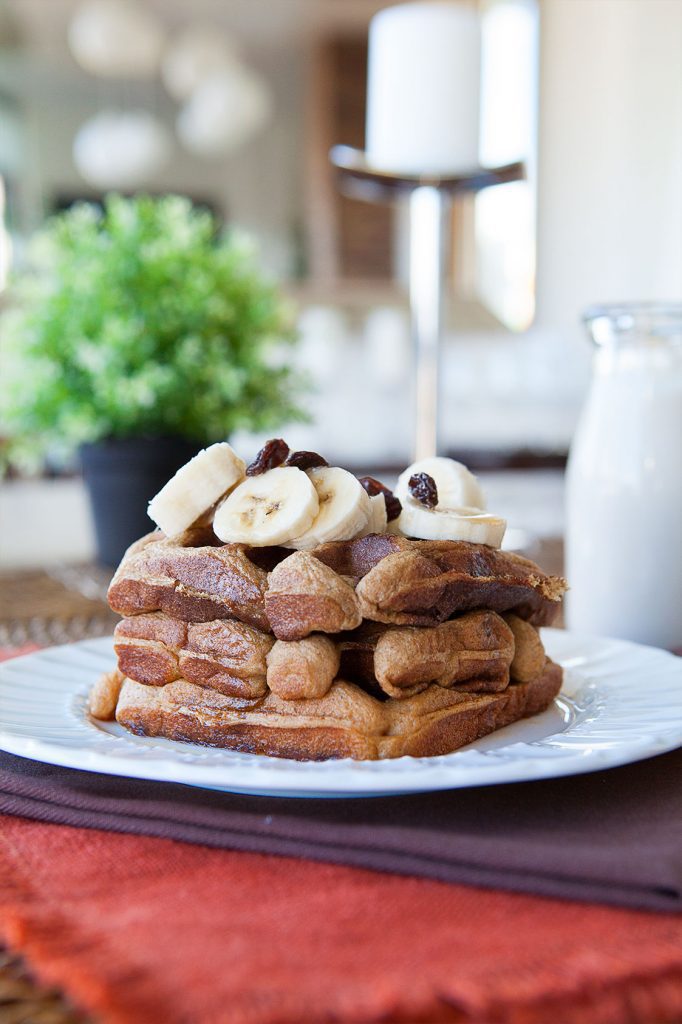 PIN ME!