These Paleo Twix Bars are dangerously good. There, I've warned you.
Some of my friends came over last night to watch the Victoria's Secret Fashion Show. We opened a few bottles of champagne and made a toast to long-lasting friendship. We ate, laughed, watched fit women walk down the runway, ate again and drank plenty. I love my friend time and I honestly don't think I have enough of it. It is so important to create memories with friends and to be there for each other (for the good, the bad, and the ugly). I specially adore having them over at my house. I love being able to share my home and provide a welcoming space, where they feel like it's their own.
You know what is one of my favorite things about having them over? Making them try my newest Paleo recipes. I love watching their faces as they savor the first bite…their expressions let me know if the recipe is a "no go" or a "go" for my blog (thanks girls)!
Last night I have them try the delicious Paleo Twix Bar. I think they were pretty pleased. I know my husband was for sure, he has had at least 4 bars. One of my friends even wanted to take an extra one home so she could take it to work the next day. How cute is she?
I am sharing this recipe with you my Amazing Paleo family, because it might be a good excuse for you to have friends over and share yummy homemade healthy treats while creating long-lasting memories. Have fun making and eating them!

Paleo Twix Bars
These Paleo Twix Bars are made Paleo, with macadamia nuts, dates and dark chocolate. Delicious, nourishing and healthy!
Ingredients
For the shortbread:
1 cup macadamia nuts
¼ cup maple syrup
¼ tsp vanilla extract
⅛ tsp sea salt
For the caramel:
6 medjool dates, pitted
3 tbsp SunButter
⅛ tsp sea salt
1 tbsp purified water
For the chocolate coating:
1 cup dark chocolate chips, melted
Instructions
Prepare the shortbread: line baking sheet with parchment paper and set aside.
Add in macadamia nuts to a food processor, and process until you reach a flour consistency. Add in maple syrup, vanilla extract and salt, and process just until ingredients are well incorporated. Scoop out a tablespoon of the mixture, shape it into a long tube (2 ½" - 3" long) and place on top of the lined baking sheet. Do this with the remainder of the mixture. Place baking sheet in the freezer.
Prepare the caramel: Add dates, sun butter, salt and water to a food processor, and process until all ingredients have mixed. Take out baking sheet from the freezer and top each shortbread stick with the caramel, covering each completely. Place baking sheet back in the freezer.
Make the chocolate coating: melt chocolate chips, dip each stick in the chocolate (coating it completely) and place back on the parchment paper. Repeat this with all of the sticks. Freeze overnight and enjoy.
Notes
Tools You'll Need:
- Food processor
- Measuring cups
- Measuring spoons
- Baking sheet
- Parchment paper
- Knife
Nutrition Information
Serving size:
1 Twix Bar --
Calories:
243
Fat:
16 g.
Carbohydrates:
27 g.
Protein:
3 g.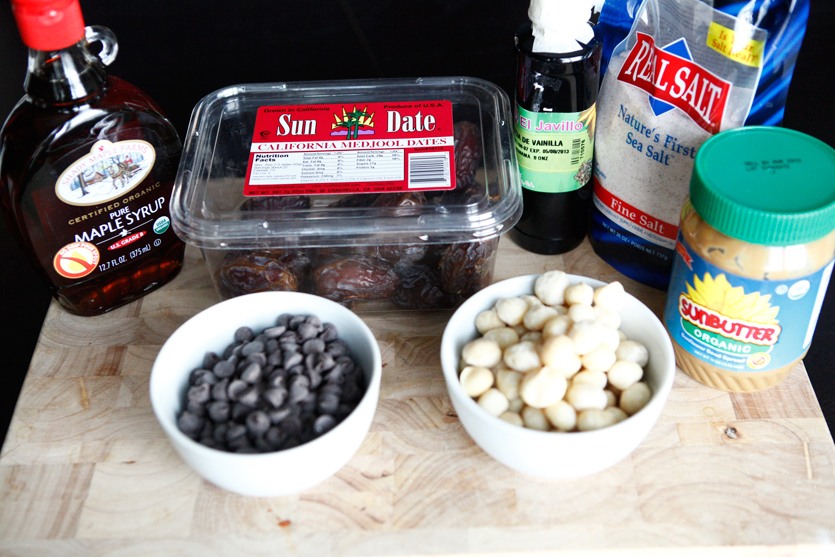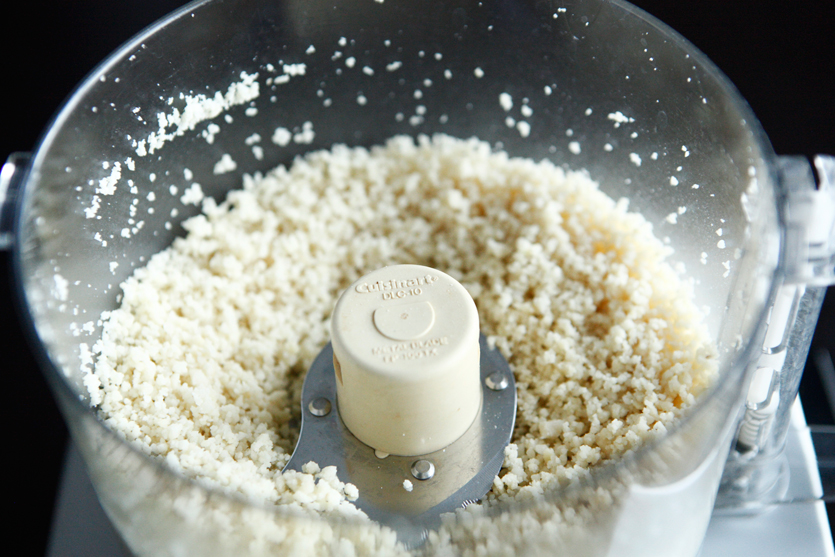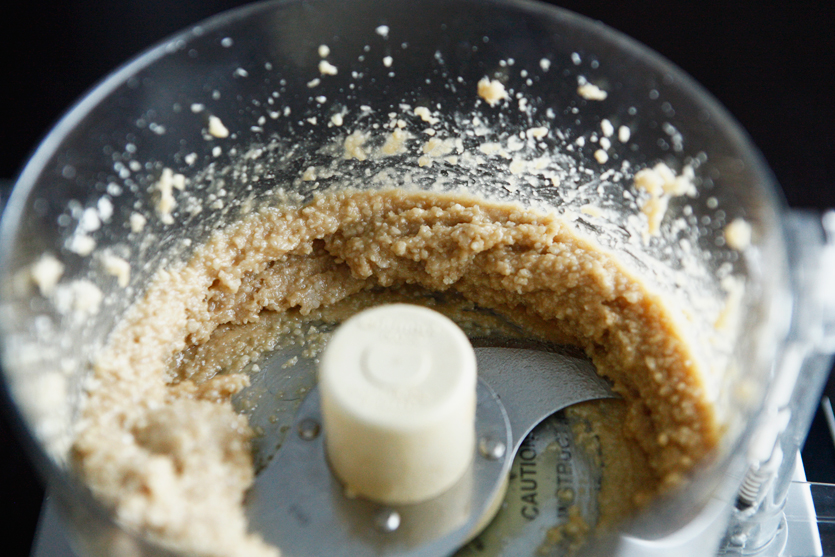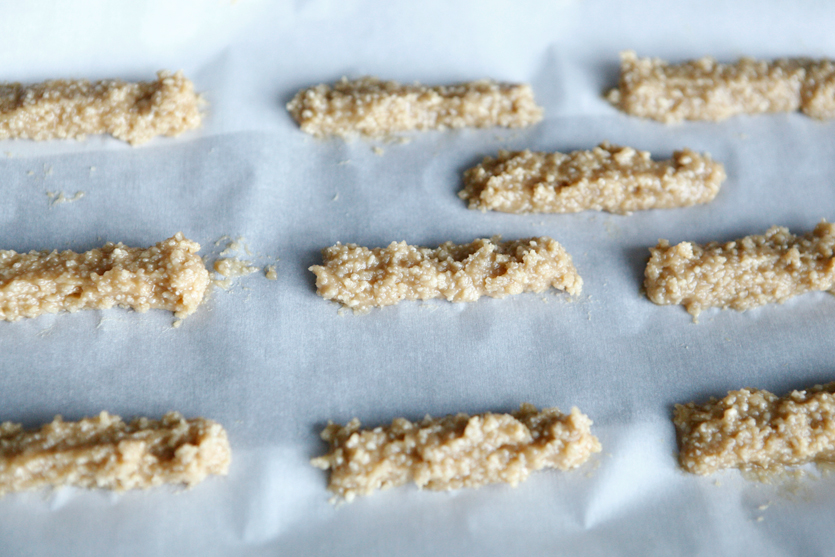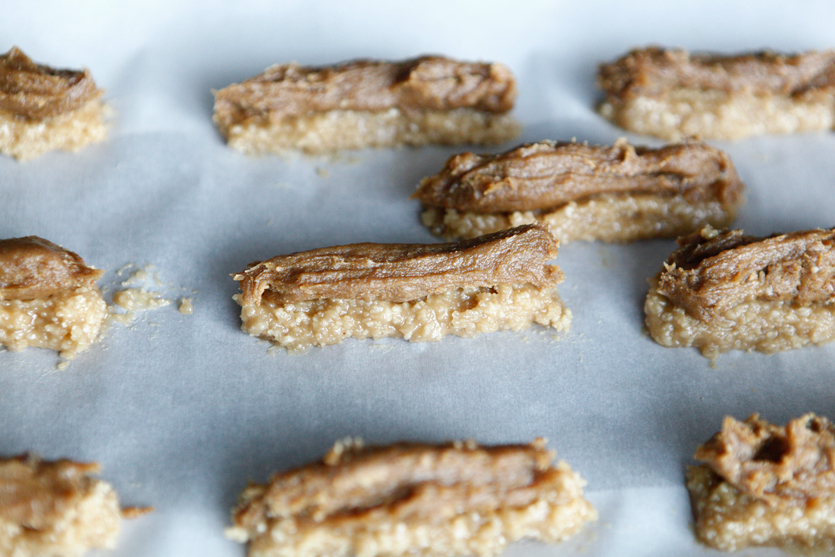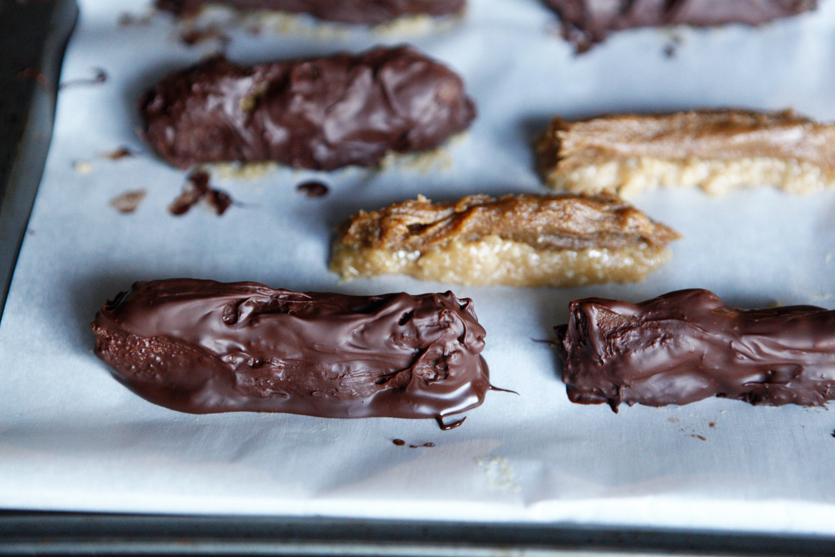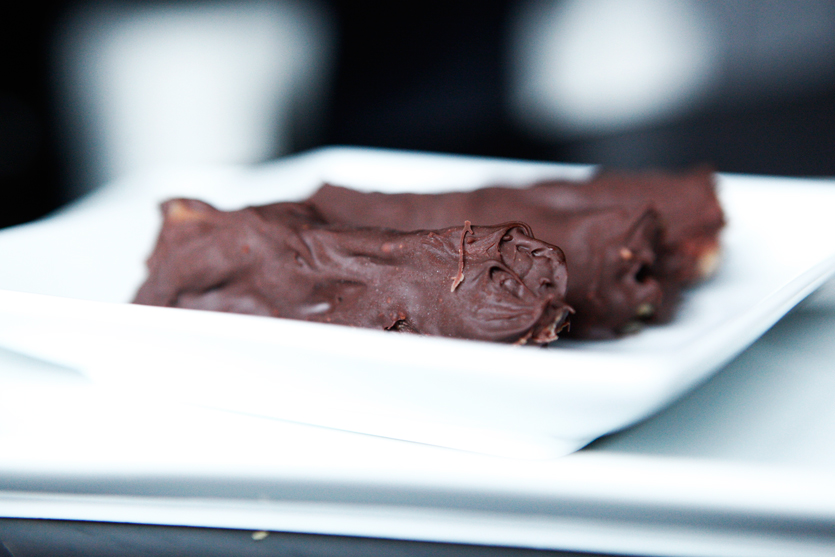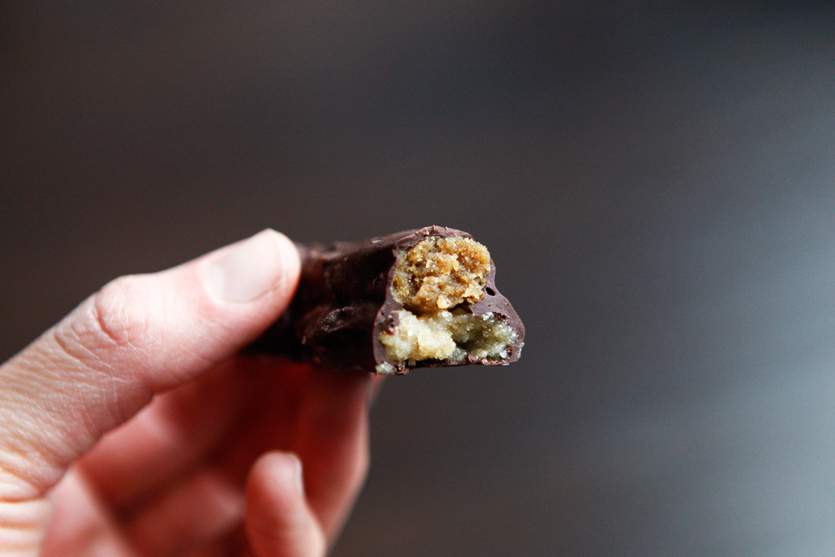 Recipe slightly modified from the Healthful Pursuit.