Pisco Sour is a very traditional drink in Peru, a neighboring country of the country where I grew up (Ecuador!)
The story behind it is that an American bartender, who worked at a popular upscale bar in the early 20's, was the one who originated this drink. The original drink created only contained Pisco liquor, limes, sugar and ice. It wasn't until a few years later that another bartender from the same bar added egg whites and the Angostura bitters to the mix…making it the modern Pisco Sour we know today!
And guess what? I have a Pisco Sour recipe just for you, so I hope you're feeling like some spirited beverages tonight!
(If you don't drink alcohol, perhaps try a virgin version of this drink…just skip the pisco and garnish with a pinch of cinnamon instead of using angostura bitters!) 
It's name contains the word "pisco" because of its base Pisco liquor, and the word "sour" because of the fresh limes its mixed with and the Angostura bitters its topped with.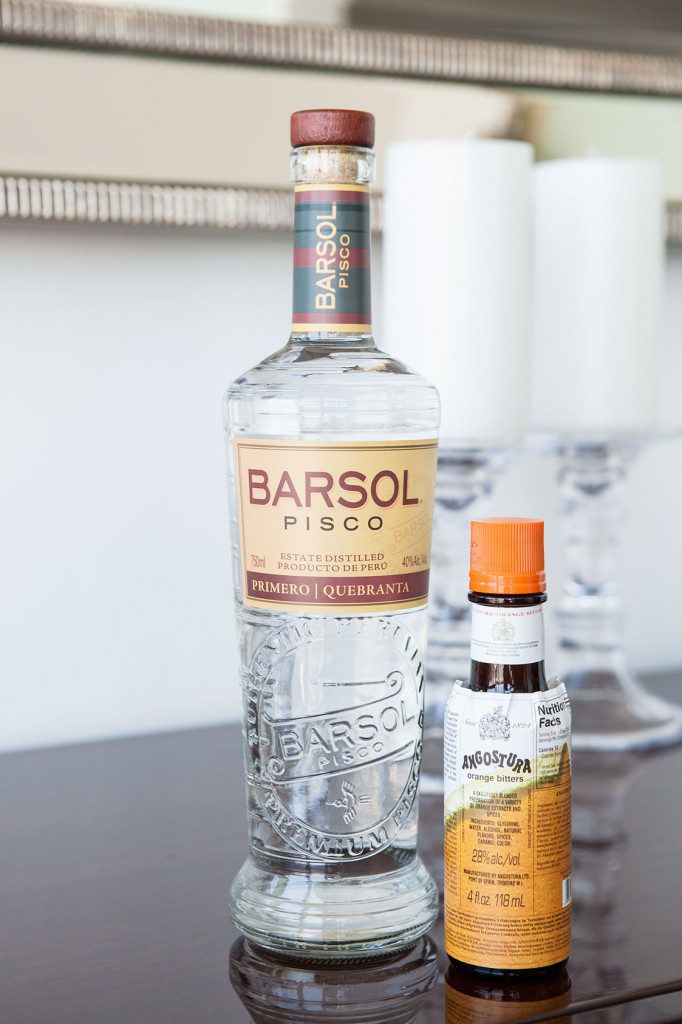 This drink was very common in a lot of restaurants in my hometown too, due to the proximity of where it was invented. I've always thought of it as a fun and interesting drink because it is one that's made with egg whites; egg whites are what give it that cool looking foam on top! So yum.
If you are craving a traditional international drink, definitely give this fun drink a go. You can share a little history of the drink while sipping on it, to add extra enjoyment and appreciation!

Pisco Sour
Ingredients
3 oz. Pisco
1 oz. fresh lime juice
1 oz. maple syrup (or create your own Paleo simple syrup, using coconut sugar and water)
1 egg white
6 ice cubes.
1 drop of Angostura bitters, to garnish
Instructions
Place cocktail glass in freezer ahead of time, to have a really cold glass to serve your drink.
Add the following ingredients (in this order) to a cocktail shaker: ice, pisco, lime juice, maple syrup and egg white; shake for 10 seconds.
Pour mixture in cocktail glass and garnish with a drop of Angostura bitters in the middle. Enjoy!
Notes
Tools You'll Need:
- Cocktail shaker
- Cocktail glass
- Measuring cups
- Cutting board and knife
- Citrus squeezer
Nutrition Information
Serving size:
1 cocktail --
Calories:
92
Fat:
0 g.
Carbohydrates:
21 g.
Protein:
4 g.