As many as you know, I was born and raised in Quito, Ecuador. At the age of eighteen, I moved to Boise, Idaho to go to school for my bachelors degree. I came to the US with the intention to go to school and then return home, as my entire family and all of my close friends were back home in Ecuador. During my college years, I fell in love with my best friend, and one and a half years after college, we got married. Plans changed and I decided to stay in Idaho. My husband and I visit Ecuador at least once a year, as we love the country and we love the Ecuadorian people. They are my people.
Now, as many of you may already know, this past Saturday afternoon (April 16th, 2016), Ecuador was hit by the most devastating earthquake the country has experienced in the last forty years. An 7.8 magnitude quake struck the country, killing at least four hundred and fifteen people and injuring more than twenty five hundred people. The area that was most affected was the province of Manabi, which is in the coast, and is about seven hours away from the capital (Quito, where my family currently lives).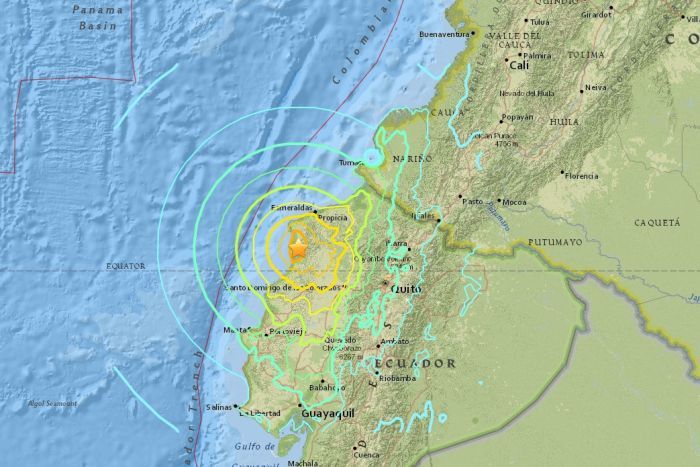 The cities of Manta, Pedernales and Portoviejo were the most impacted, however, the entire country was harshly shaken. It was a very scary and devastating experience for all who reside in the country.
My mom called me right after the earthquake hit, as she wanted me to hear the news from them first, so I wouldn't panic. She knew I would've feared for my family's wellbeing (since my parents, siblings, grandparents, aunts, uncles, cousins and best friends, are all in Ecuador) if I didn't hear from her first. Thank God she called.
She told me about the earthquake and told me they were all okay. As we were speaking, a second earthquake hit (they could feel it hard in Quito too), and she was starting to panic while on the phone with me; she could feel the quake and didn't know how harsh or long it was going to be. You can only imagine my feeling of helplessness at the moment. My family was in danger and scared, and there was nothing I could do about it being hundreds of thousands of miles away.
I asked my mom to call me again in a few minutes and keep me posted. I wanted her to focus on their safety, instead of focusing on the call. We hung up, and I immediately went online to read more about the earthquake that was shaking my beautiful Ecuador. I was so sad and so scared.
My parents had a trip planned to Florida that night (what a crazy coincidence), so I knew they would be safe and okay as soon as they left the country; my little sister currently goes to school at Penn State University, so I knew she was safe; and my little brother, well, he was in Quito and he would be staying home alone once my parents left. I was scared for his wellbeing. I was texting him via Whatsapp to keep updated. Nothing major happened. Again, thank God.
Now, three days after the earthquake, many people in the coastal area of Ecuador have died, many families have lost their loved ones, many are injured and so many have lost their homes, schools and towns.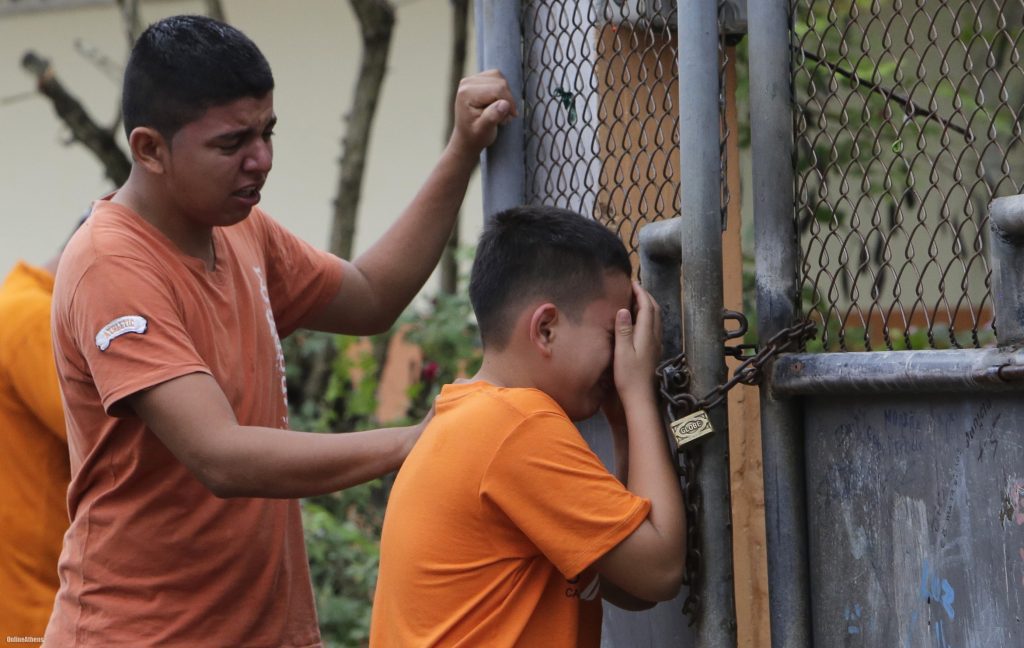 My friends tell me that it truly is devastating to see so many suffering and in need, but that it is very comforting to see how the country has teamed up, and is working hard to provide help to those who need it the most. My friends have also told me that it has been such a blessing to see neighboring countries send help and show support.
I am begging YOU to also show Ecuador your support.
So many people need shelter, food, medical help…the need is truly endless.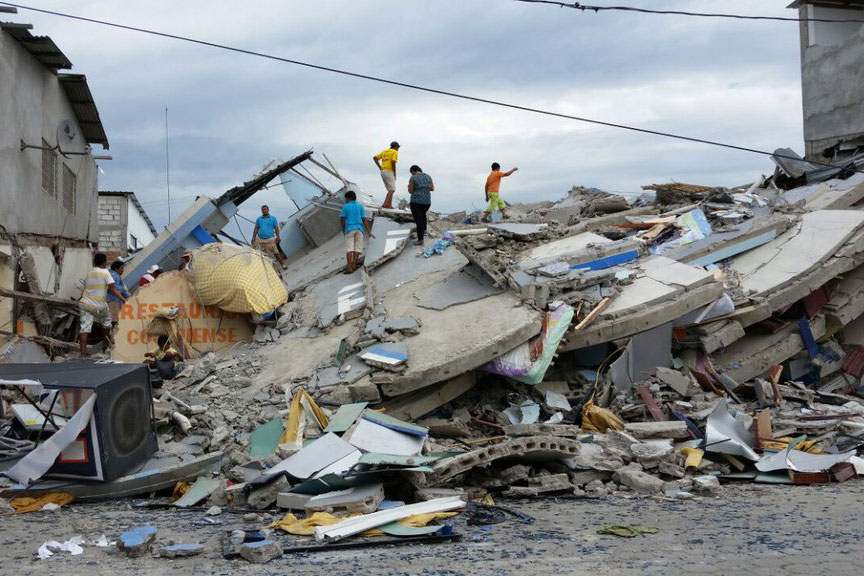 If you find it in your heart to donate money, I am providing various links below, of different organizations to which you can donate to.
This humanitarian act may just be the kindest thing you do today (or the kindest thing you do all week…or even the kindest thing you do all year). If you've been wanting to contribute to the poor and the needy, this is the perfect time! Your donation WILL help save lives.
To show my appreciation to you if you donate, just send me a screenshot of your donation to my email address ([email protected]) and I will send you a FREE copy of my latest ebook.
Thanks for your support. God bless!
Here's how to help:
Source: http://www.nbcchicago.com/news/local/Ecuador-Earthquake-How-to-Help-376038351.html#ixzz46IMuBdnL