This Frothy Matcha Latte has become my latest obsession. If you follow me on Instagram, you'll know that I drink these quite a bit.
I have 100% stopped drinking coffee and substituted it with this little drink. Whenever I had coffee, I acquired this weird nervous energy for the rest of the day. I also got jittery, slightly stressed out, and even dizzy and nauseous at times. That was not my idea of a good feeling, and drinking a fragrant cup of coffee was not worth it to me. So I stopped.
Having a hot drink to sip on while working or while running errands, was something I missed after giving up coffee, so I had to find a substitute as soon as possible. I kept hearing about matcha, so I decided to give it a try. Because why not? I had never really been an avid green tea drinker, but matcha was all over and people raved about it, so I wanted to see what the fuss was all about.
I got this really great latte-grade matcha powder on Amazon, called Encha. It's a bit on the expensive side, but it's been worth it to me because it tastes great, its smooth and makes great lattes. Ever since I got it and tried it, I have been blending Frothy Matcha Lattes non-stop. These matcha lattes seriously give me life! They taste so good. And I actually get kind of sad when there's little left in my cup, haha.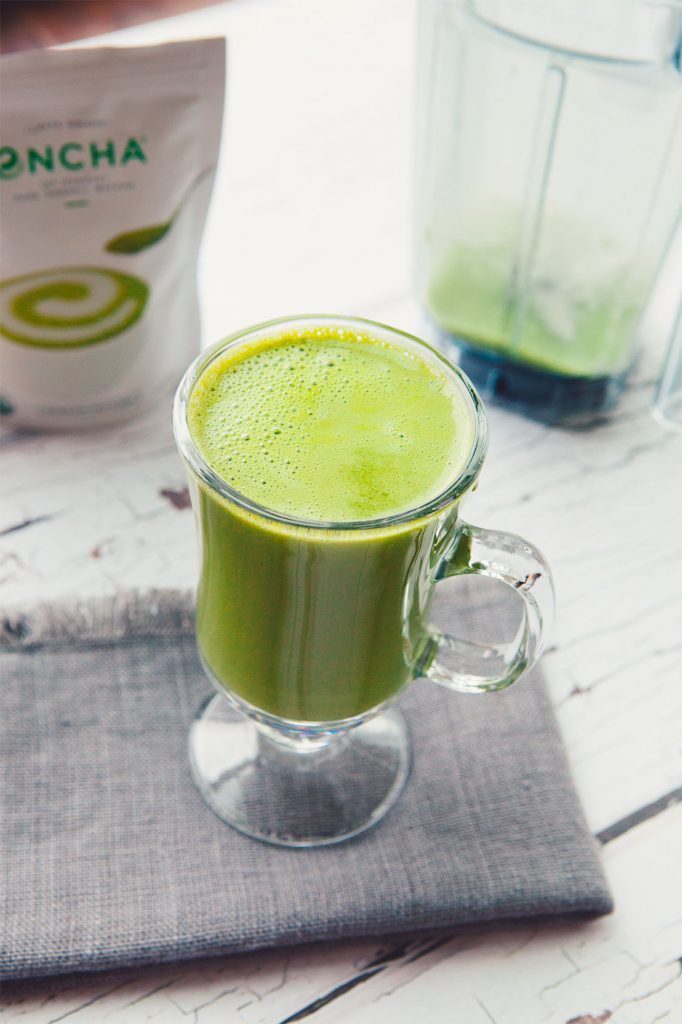 I love the green tea taste, so this coffee substitute works great for me. If you're not a green tea liker/lover, it might not do the trick for you. But you could give it a try and decide afterwards, right? The coconut milk and the honey make the green tea taste a lot less potent and give it a smooth and creamy quality. Also, you'd be getting a ton of amazing health benefits by drinking a cup of it.
Did you know that a cup of matcha latte has more antioxidants than TEN cups of brewed green tea? Same thing with pomegranates and blueberries; matcha has 1573 units per gram compared to pomegranates' 105 units and blueberries' 93 units. Antioxidants are important because they are our bodies defense agents, helping us prevent diseases. The more antioxidants we consume, the more prepared our bodies are to fight against diseases and infections.
Other health benefits of matcha, include:
Rich in fiber, chlorophyll and vitamins
Aids in concentration
Lowers cholesterol and blood sugar
Boosts metabolism and helps burn calories
Natural detoxifier
Calms the mind
Relaxes the body
Enhances mood
These benefits alone are a huge reason to drink matcha once a day, but I am telling you, after you taste my Frothy Matcha Latte recipe, you might find another reason to stick to it (wink wink). It is really yummy!
It's easy and quick to make too; takes less than five minutes for the whole thing and you only need three ingredients.
For best results, I like to add my matcha to a quarter cup of hot water first, mix it with a whisk really well, and let it bloom for about one minutes. Once that's done, I add a cup of hot coconut milk to my Vitamix, along with my bloomed matcha mix and a bit o' honey, and blend on low-medium for about two minutes. I then pour my bright green, smooth, creamy drink in my fave glass cup and sip away.
Ahhh — thinking about it makes me wanna make one right now!
Hope you guys love this Frothy Matcha Latte recipe! If you have any questions, be sure to leave me a comment below, or you could also go to my Instagram account and message me through there!
XO

Frothy Matcha Latte
This easy Frothy Matcha Latte recipe can be made in less than 5 minutes and only calls for 4 ingredients. This Paleo & Vegan drink can be made hot or cold!
Ingredients
1 tsp latte grade matcha powder
¼ cup water
1 cup unsweetened coconut milk
2 tsp honey
Instructions
Make it hot:
Heat water to just before boiling and pour it in a small bowl. Add in matcha powder, and using a small whisk, whisk until powder is completely dissolved. Set aside for 1 minute to let matcha bloom. Heat up coconut milk to just before boiling. Add coconut milk, matcha mixture and honey to a blender and blend on medium for about 2 minutes. Pour into a cup and enjoy right away.​
Make it cold:
Pour water into a small bowl and add in matcha powder; using a small whisk, whisk well until powder is completely dissolved. Set aside for 1 minute to let matcha bloom. Add coconut milk, matcha mixture and honey to a blender and blend on medium for about 2 minutes. Pour into a glass​ over ice and enjoy right away.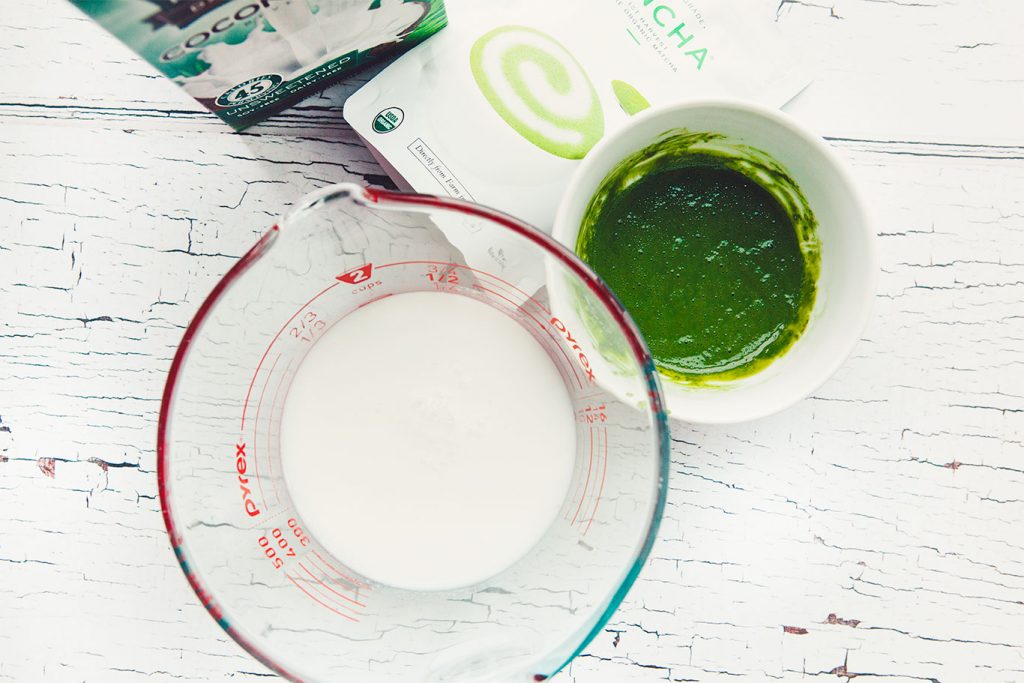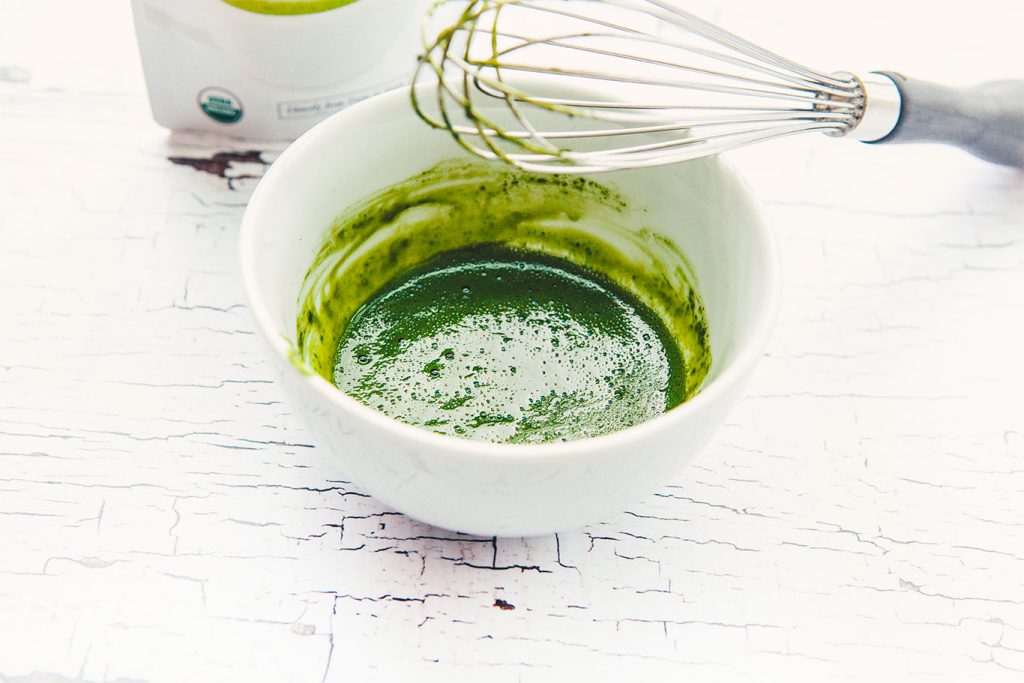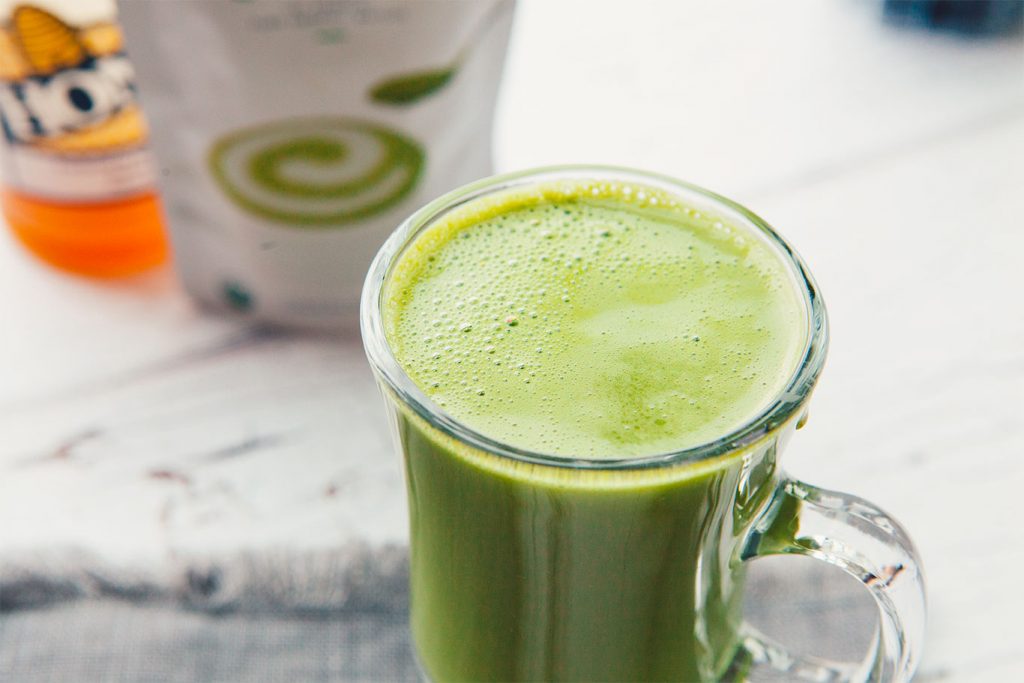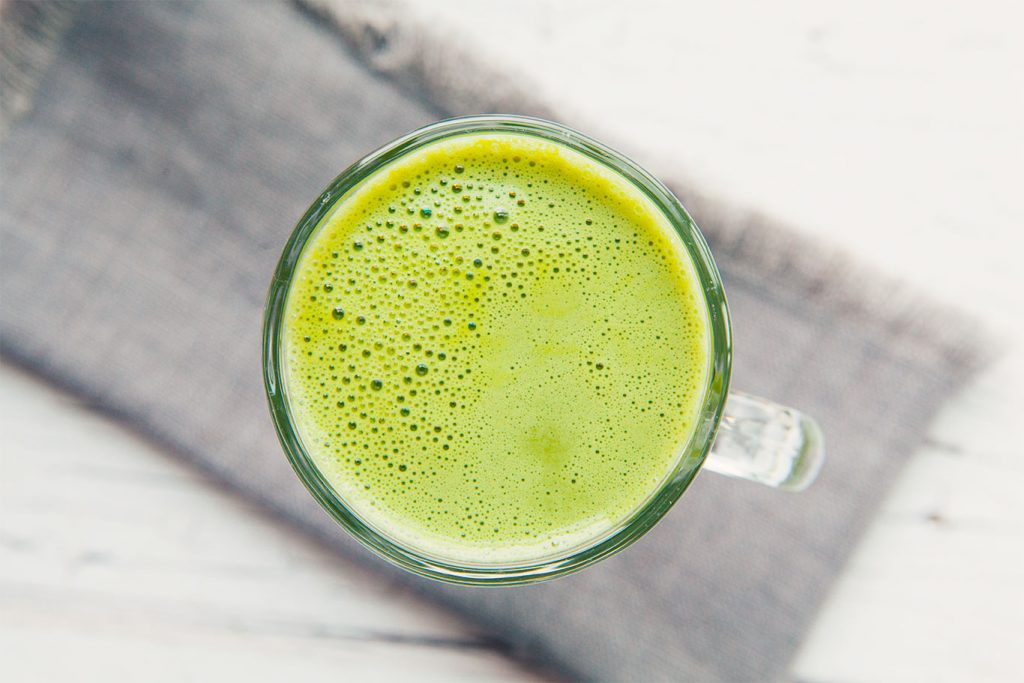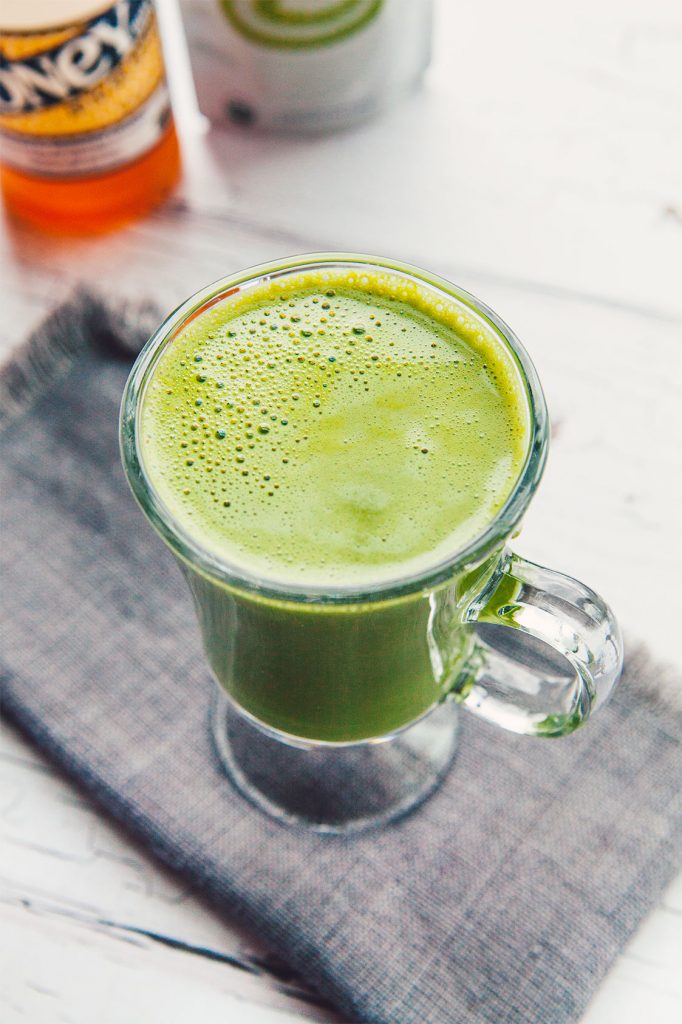 PIN ME!

Other paleo drinks I know you'll love: