I've been making this Oregano Vinaigrette on repeat this whole summer.
It all started at the beginning of summer when I first developed my delicious Greek Chicken Salad recipe, which I of course dowsed in this vinaigrette. Then I took a break from it while I went to Europe for a month, which was a bit tough for me, because I missed it so much. Then, I got back to it as soon as I landed back in the US and had access to my kitchen.
A month without my Oregano Vinaigrette and I was feeling some serious food withdrawals; once you've tasted that citrusy, tangy, garlicky goodness, it's hard to stay away from it. I'll probably never let go of it again. 😬😋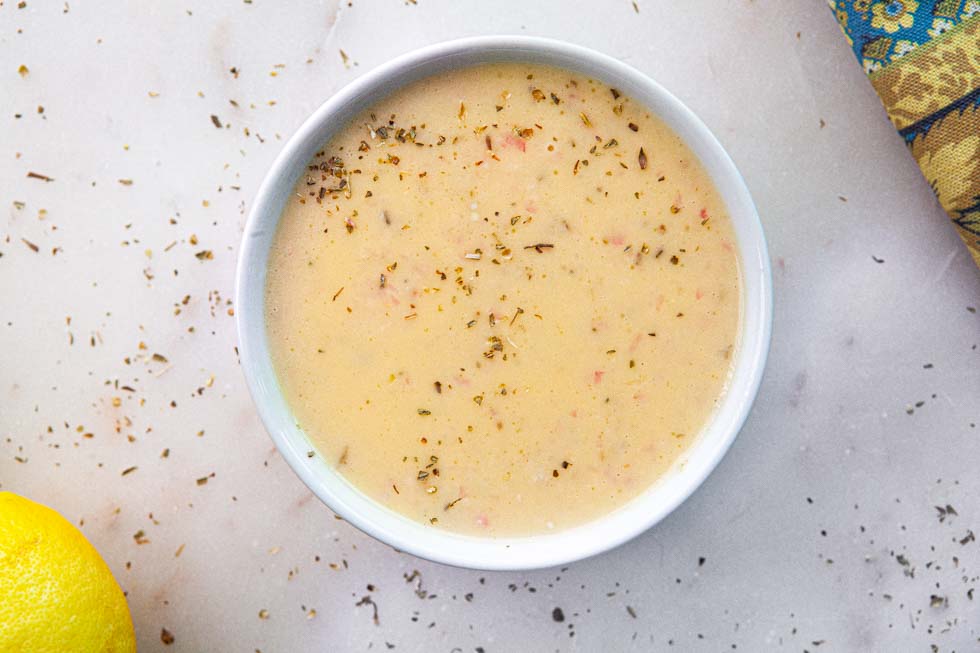 There are a few things I reaaaaally like about this recipe. Let me expand, because all of these things require mentioning and attention.
Here we go: my Oregano Vinaigrette is versatile, accessible, easy-to-make and FLIPPIN DELICIOUS!
Versatile: it goes with so many of our favorite foods –> salads, wraps, sandwiches, grilled proteins.
Accessible: you probably have all these ingredients on hand. And if you don't have one or two available, you simply stock up during your next grocery store trip for next time! (It all keeps long and well in the pantry, except for maybe the lemons and the shallots — but, we can make those two a part of our weekly shopping, right?!)
Easy-to-make: you literally toss everything in a food processor, process and DONE.
FLIPPIN DELICIOUS: it just is. Just wait till you try it!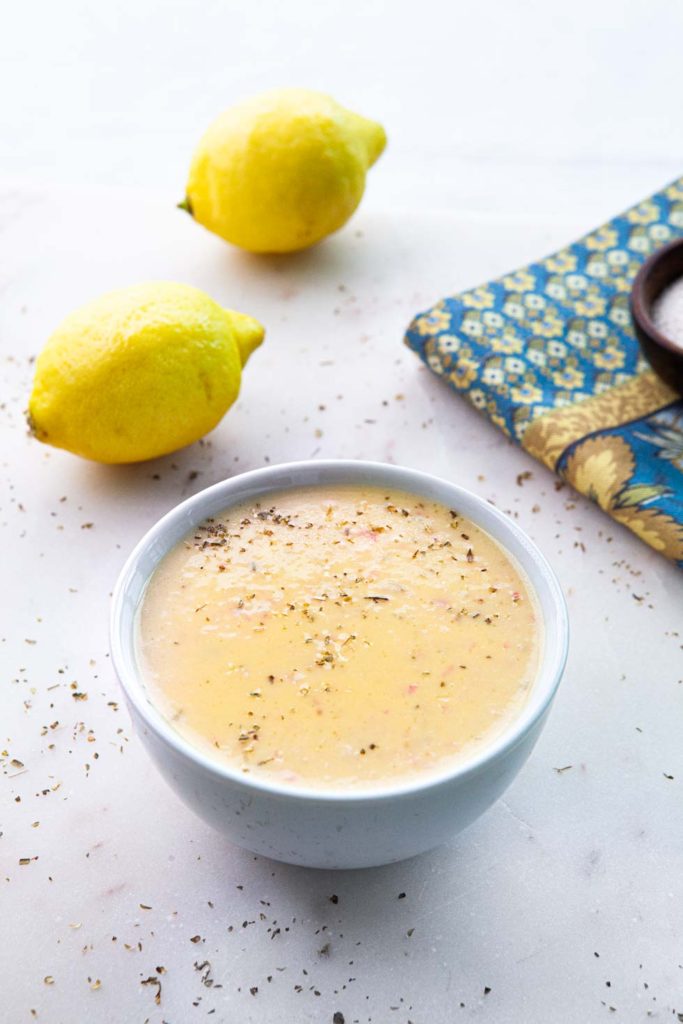 If you've been looking for a good dressing, one that is healthy, goes with everything and tastes amazing. Look no further, friend. Trust me on this. You'll love what it does to whatever you're dressing up.
Use this vinaigrette on everyday things, like sandwiches and wraps. I have been making a mediterranean inspired wrap for lunch almost every week, and this vinaigrette 100% takes my wraps to that next level of goodness.
Get creative, use your vinaigrettes to add that extra bit of 'je ne sais quoi' to your foods!
I hope you all LOVE this vinaigrette. It's:
Easy to make
Super healthy
Summery
Light + Fresh
Flavorful
& Delicious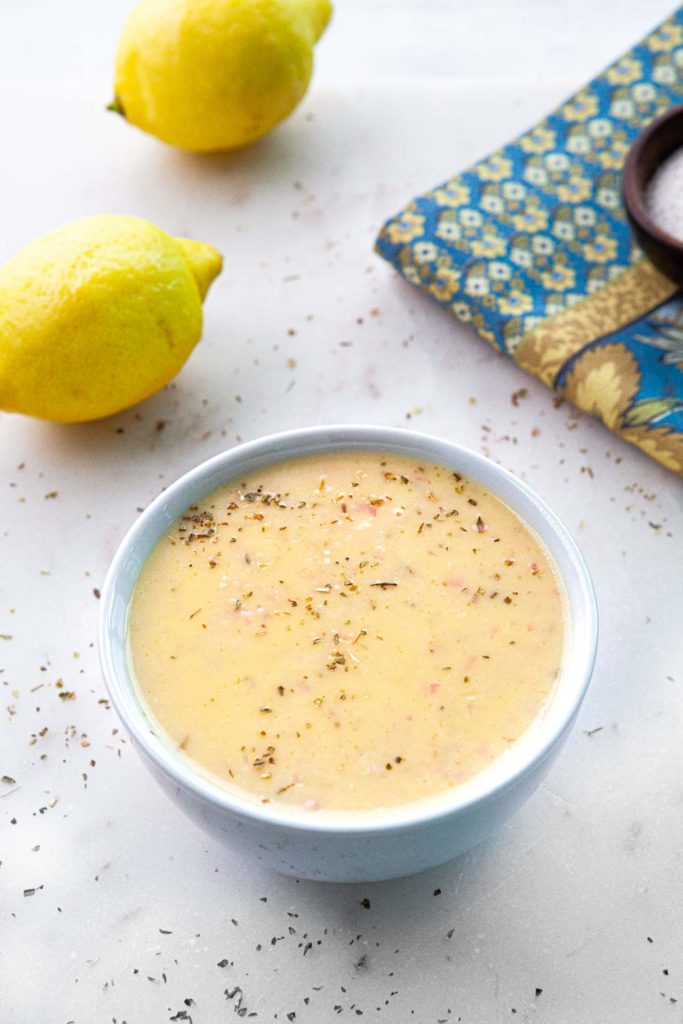 If you give this recipe a try, let me know how it goes! Leave a comment, rate it, and tag a picture @amazingpaleo on Instagram! I'd love to see your vinaigrette in action!
WATCH MY OREGANO VINAIGRETTE RECIPE VIDEO:
Oregano Vinaigrette
A 5 minute vinaigrette that is healthy, zesty and fresh tasting. Goes well on any salad, especially mediterranean inspired ones. Make it in a blender or in a mason jar, easy steps and simple ingredients!
Ingredients
Juice of 2 lemons
1 shallot, peeled
3 garlic cloves, peeled
⅔ cup extra virgin olive oil
¼ cup champagne vinegar
½ tsp salt
½ tsp dried oregano
Instructions
Place all ingredients in a food processor and process until smooth. Transfer to a mason jar with a lid and refrigerate until ready to use.
PIN ME!