HERE'S WHAT I DID.
I went grocery shopping at the healthiest grocery store in America:
…and put together a list of all the great, yummy, paleo, gluten-free, dairy-free products that I have purchased, tested and loved.
If you are into, following or living the Paleo lifestyle (or are gluten-free or dairy-free), I thought it might be helpful for you to have some ideas about what pantry essentials, snacks, drinks and already prepared meals to pick up so you'd be ready start 2018 off right!
And for those of you who are not Paleo, nor gluten-free, nor dairy-free, nor anything-free, but are considering trying some of these ways of living, then this might be a great beginning guide for you. It's always helpful to arm yourself with as much information as possible, prior to starting something completely new. You've landed on the right page.
Everyone is welcome!
---
WHAT COUNTS AS PALEO, GLUTEN-FREE, DAIRY-FREE:
Animal proteins

(but not their by-products)

Vegetables
Fruits
Nuts/Seeds
Easy.
WHAT DOESN'T COUNT AS PALEO, GLUTEN-FREE, DAIRY-FREE:
Dairy (milk, cream, cheese, etc.)
Grains (wheat, barley, corn, etc.)
Legumes (beans, peas, soy, etc.)
Refined sugars and some vegetable oils
Easy as well.
---
I actually like the terms Paleo-friendly, naturally gluten-free and naturally dairy-free for this list, meaning that these products I am about to share with you are great, natural choices for someone who is trying to eat as healthily and naturally as possible.
There are quite a few products that contain modified grains (like gluten-free all purpose flours, gluten-free breads/muffins, for example), but those products have been highly processed and I would not recommend making a habit of eating those. Our bodies will have a hard time processing those, and it is not ideal for the long term.
In a few rare cases, for special occasions, I do purchase the "gluten-free" labeled baked goods, because we are all human and it is okay to let ourselves satiate certain cravings once in a while.
But for the purpose of guiding you on the best direction possible, I have not included those products in this post. If you are interested in knowing what those are, follow me on Instagram, as I tend to share some of the not-so-Paleo-friendly products I buy and consume via my stories.
Now, some of the products I am recommending below are not 100% naturally occurring, as companies have combined various ingredients to create a new product: mixing seeds and nuts to create crackers, for example. But all in all, they are wonderful products that are easy on the body!
I hope you'll be able to use this list as a guide – however, I highly encourage you to read labels and make your own decisions on a case-by-case basis! I also encourage you to test new products and find your own new favorites in the store. New healthy companies are always popping up, which makes our healthy-eating journey that much more fun!
TWO WAYS I SHOP FOR PALEO-FRIENDLY, NATURALLY GLUTEN-FREE AND NATURALLY DAIRY-FREE PRODUCTS:
Shop the perimeters of the store. This is where you'll find fresh foods like fruits, vegetables, meat, and fish. The center aisles usually tend to carry the more processed products.
Read labels. Most, if not all, products at Whole Foods Market have labels on them. Fruits and vegetables won't, unless they are pre-packaged in a way, but everything else will. On labels you'll find ingredient information (all foods that went into creating that item will be listed), as well as nutritional content information (how many calories, proteins, sugars, fats, carbohydrates, salt, etc. that specific product contains per serving).
This first tactic works great, because it directs you to the products that are best for you and avoids any temptations. And the second tactic also works great, because it brings to light what ingredients were used to make that product, and brings to light how that product will feed you (through the nutritional information provided).
---
Quick note before we start. I bet you already know that THE MOST HEALTHFUL PRODUCTS ARE GOING TO BE WHOLE FOODS, like un-altered FRUITS, VEGGIES, MEATS, NUTS, SEEDS… not things that come in a package.
However, companies have gotten really good and innovative about combining ingredients and creating new products that are hardly altered or processed. It is always such a joy for me to find these products, because it immediately expands our food variety and gives us lots of options for any occasion.
And it is exactly this joy that made me share my favorite product findings with you today! I wanted to show you, via this product list, that staying on track with our desired lifestyle and goals, is easier than we think.
---
CRUNCHY SNACKS:
Salty chips; some perfect for dipping & others perfect to eat by themselves…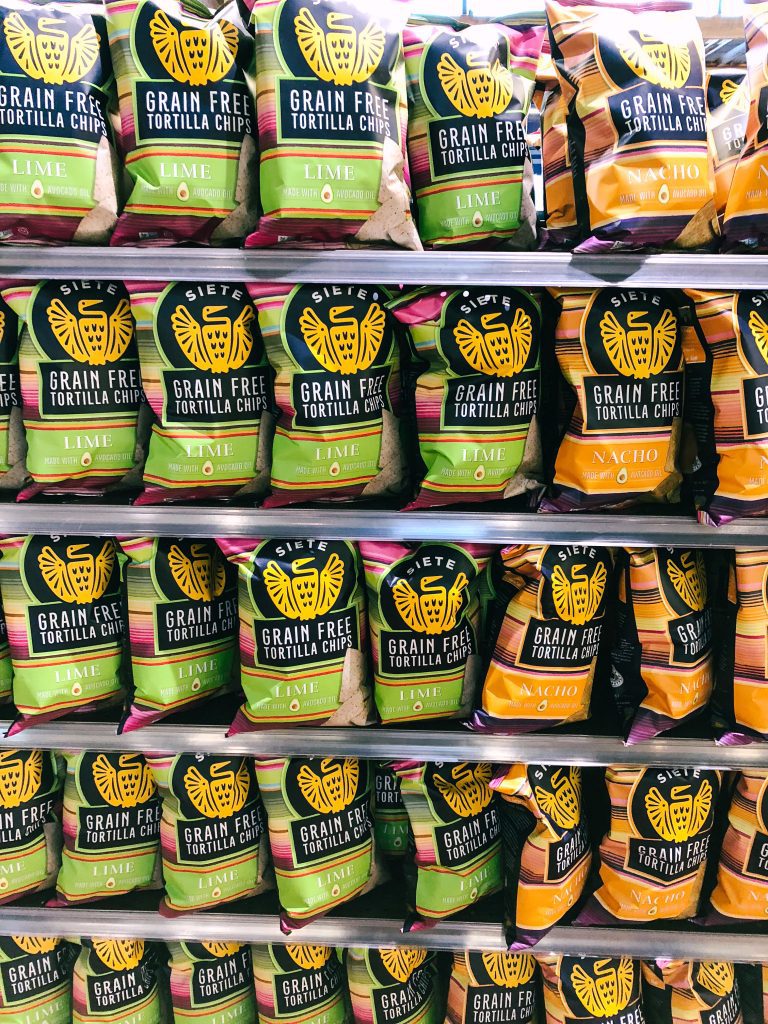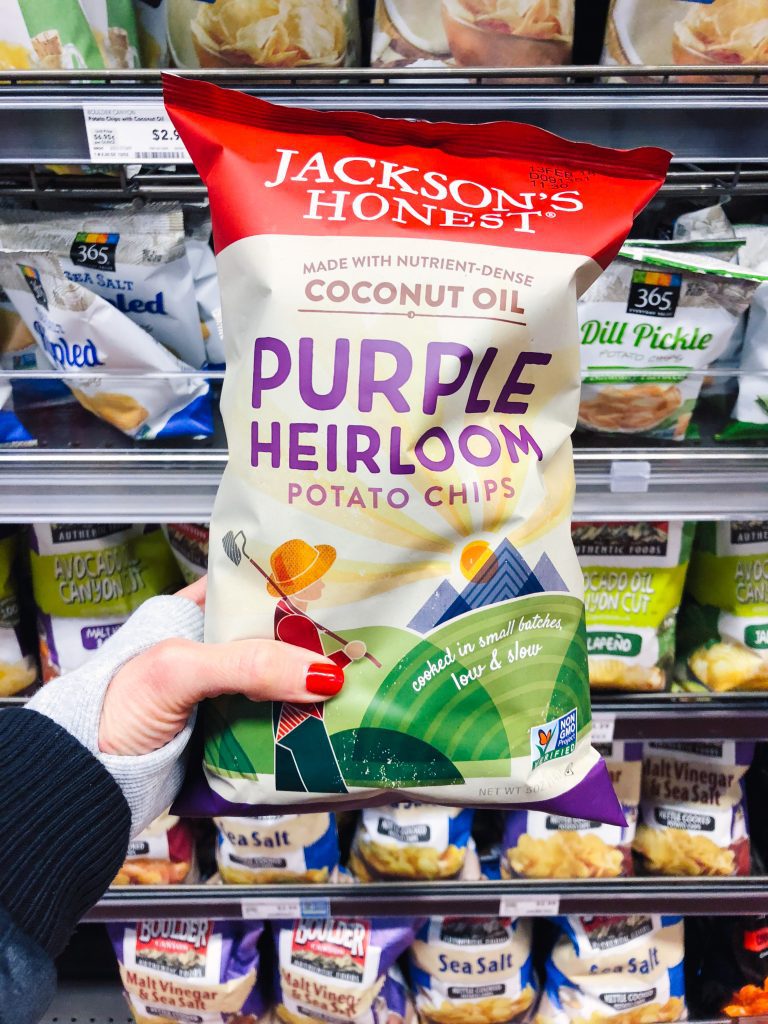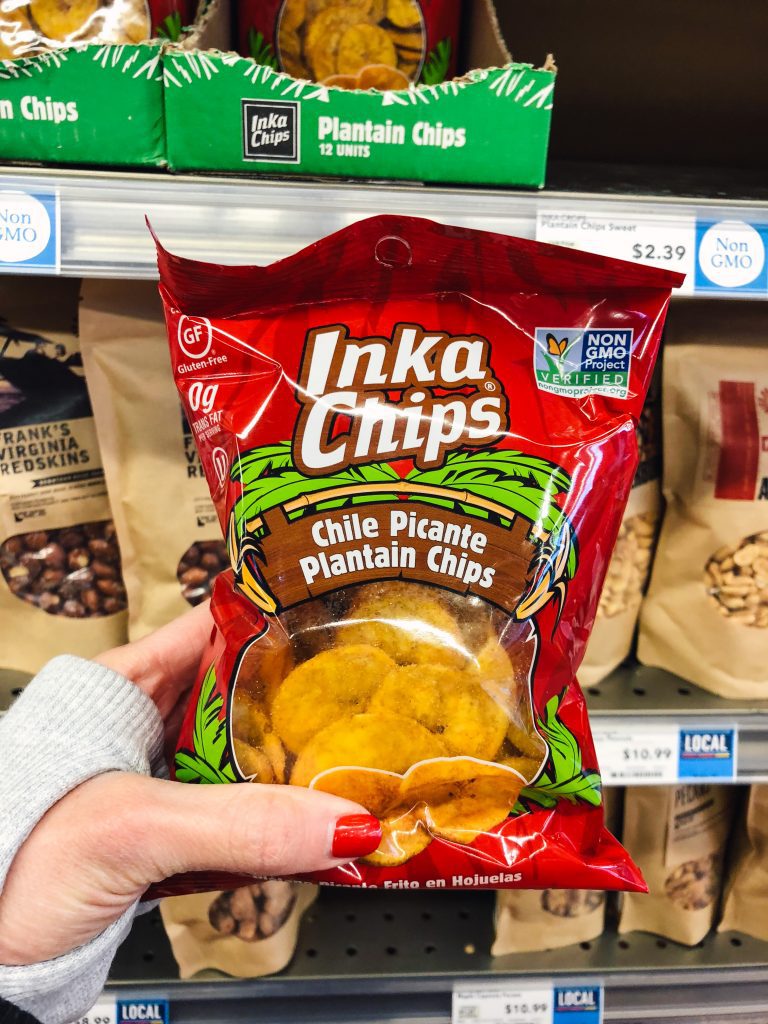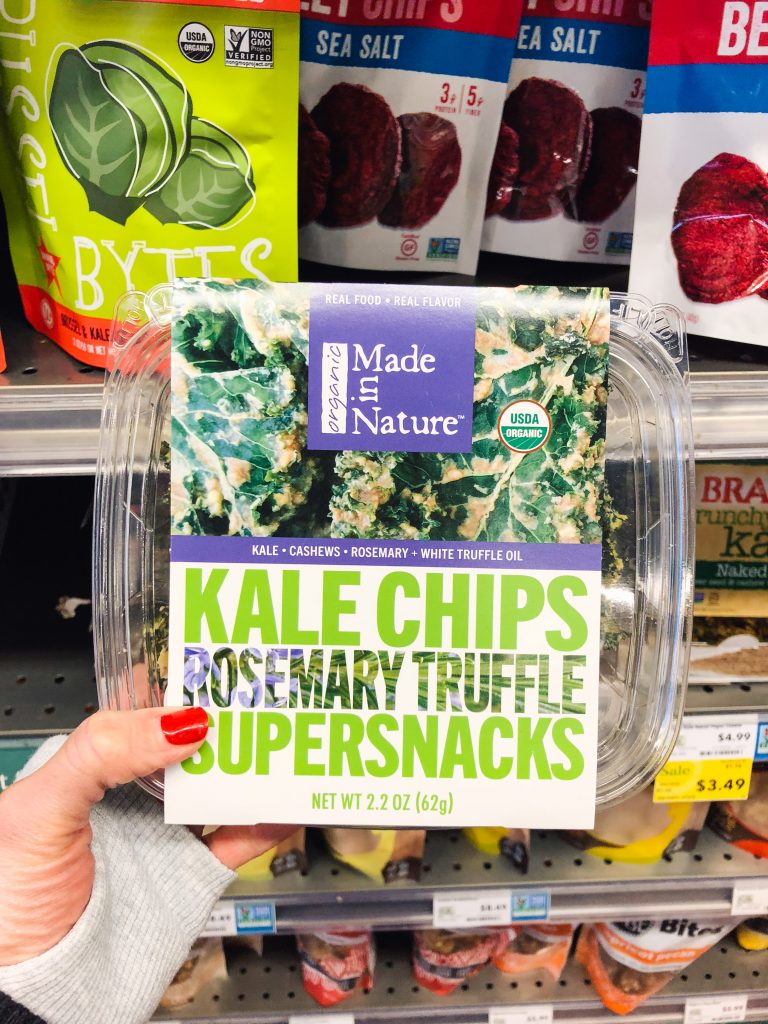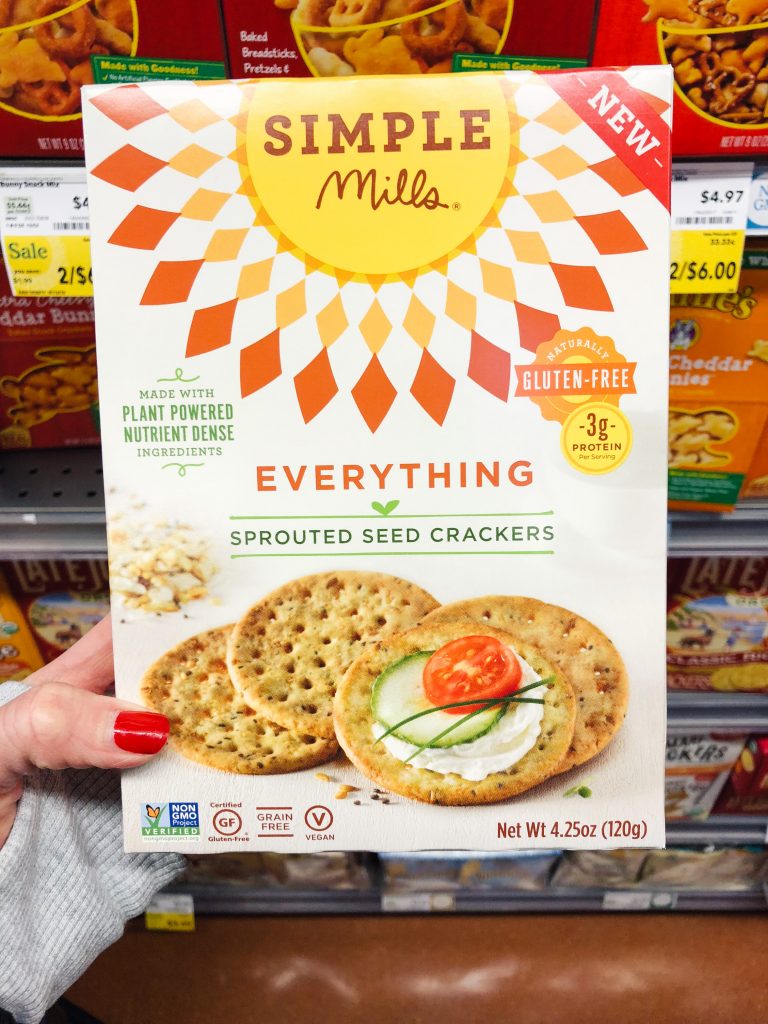 ---
PARTY FAVORITES:
These are items that are great to serve on platters, and pair very nicely with some of the above crunchies…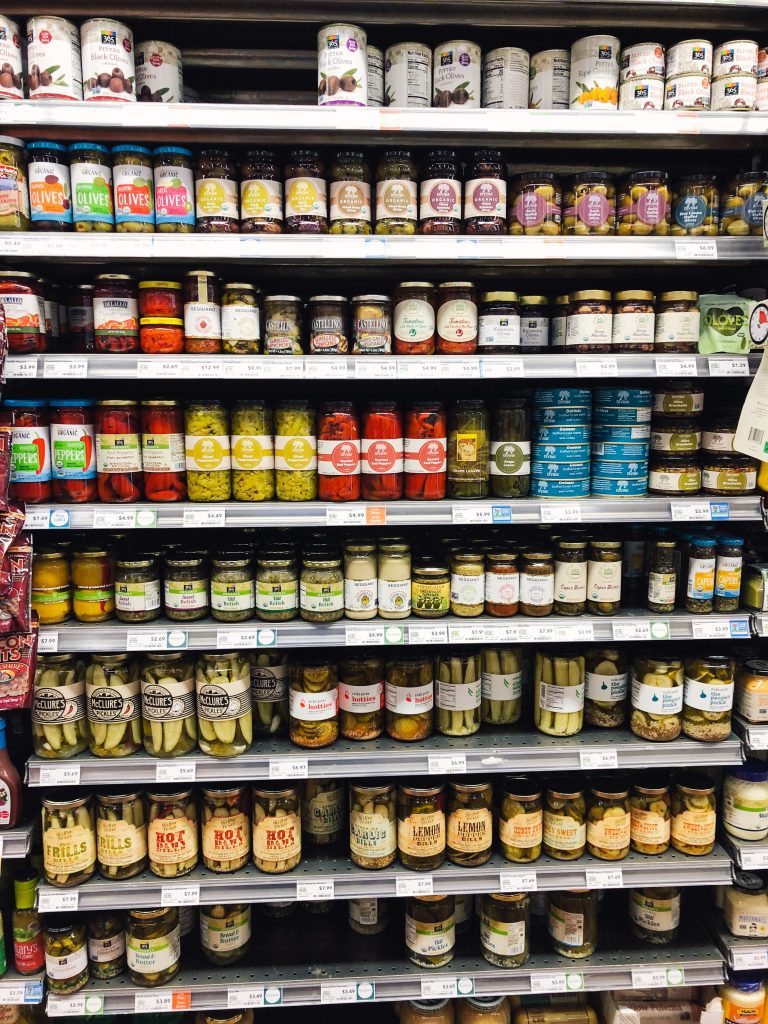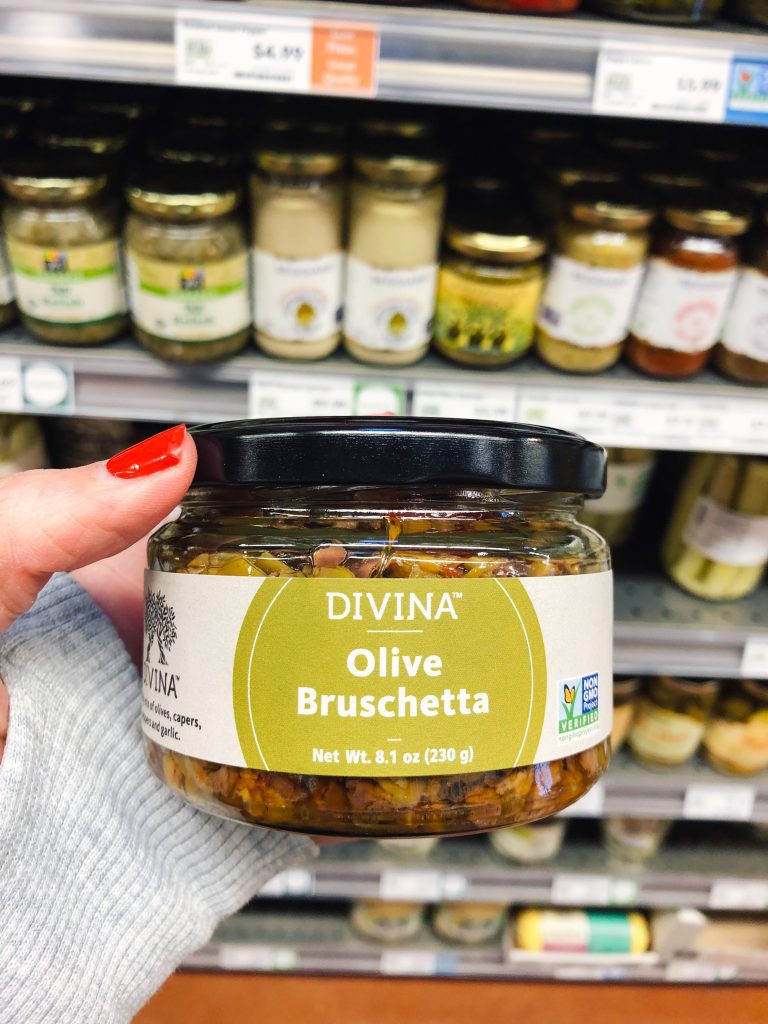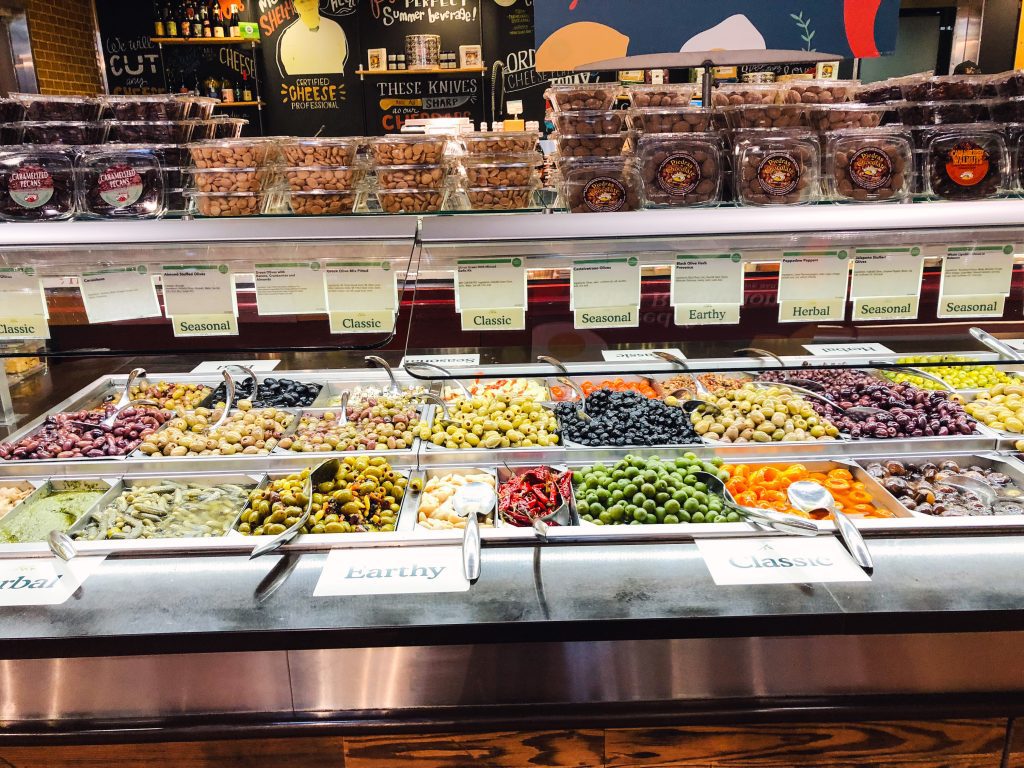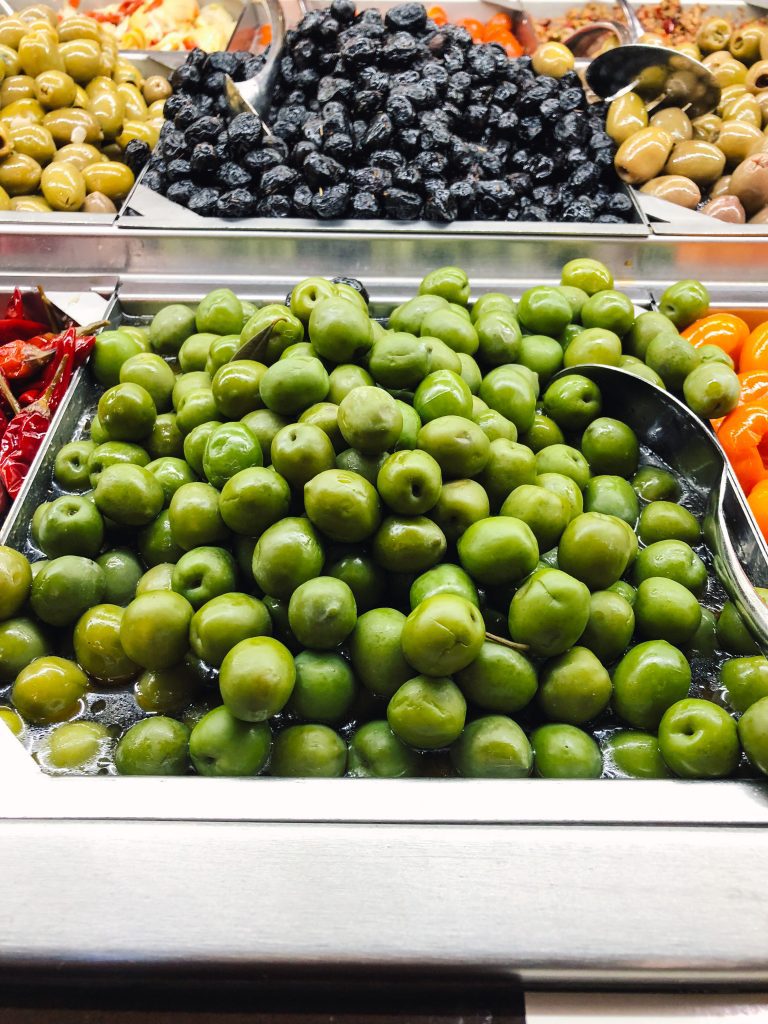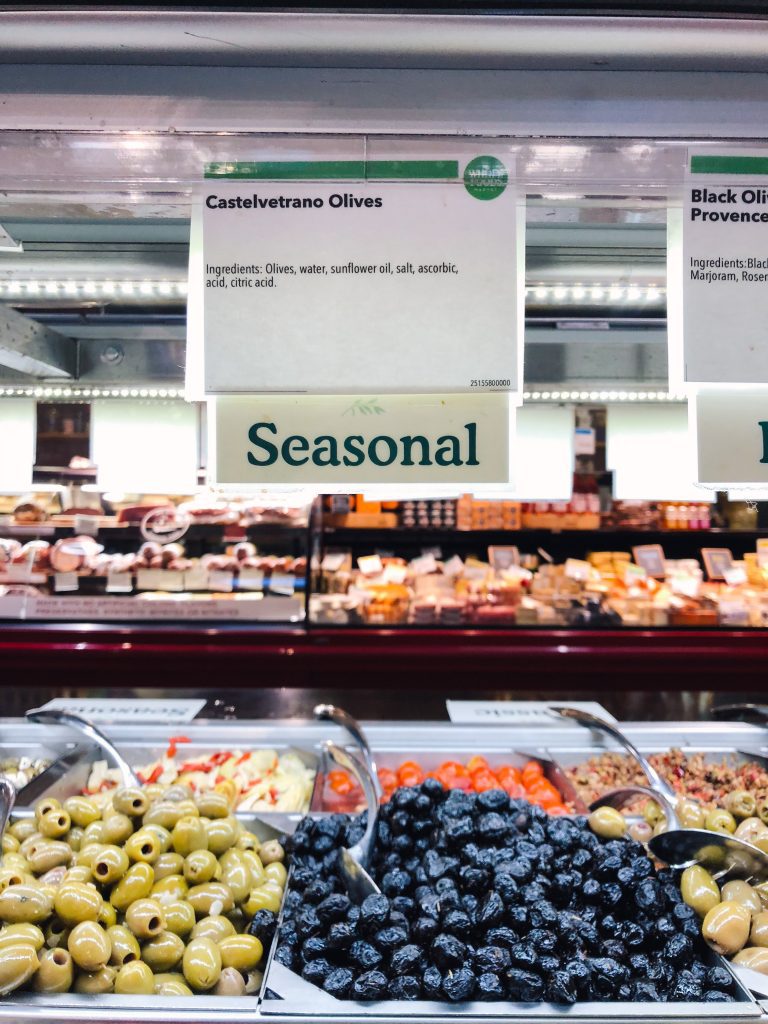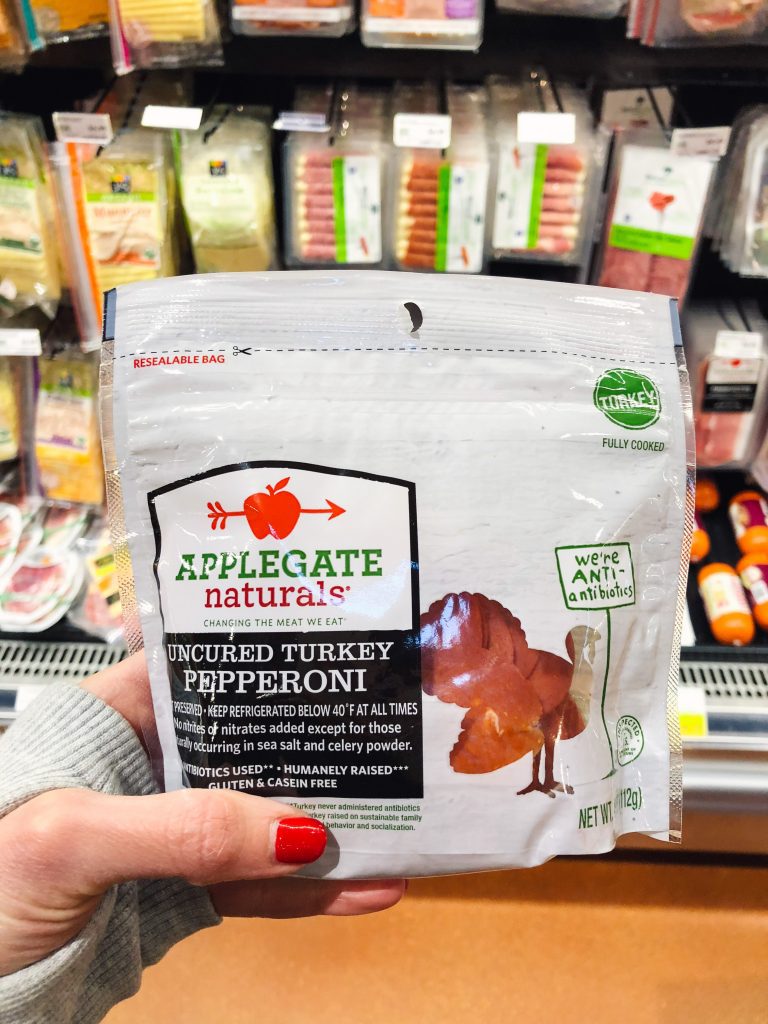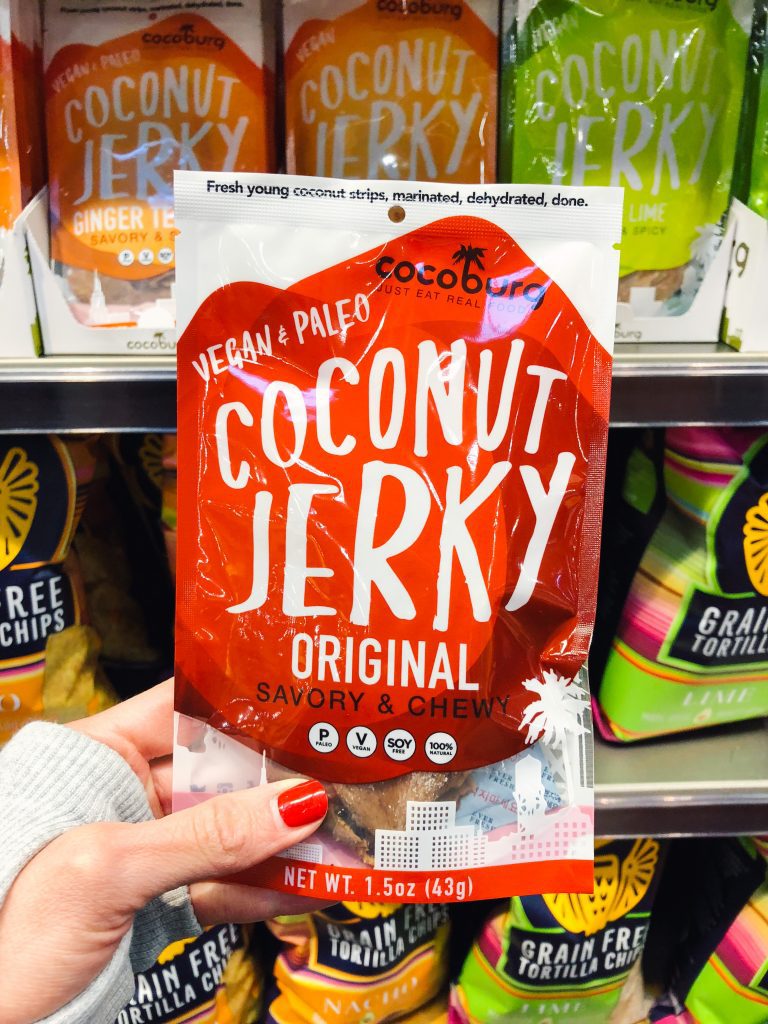 ---
PURE INGREDIENTS:
Totally love fun, innovative packaged foods, but some of Whole Foods Market's best products are their fresh produce. Here are a few staples I always keep in my home for snacking (and recipe making)…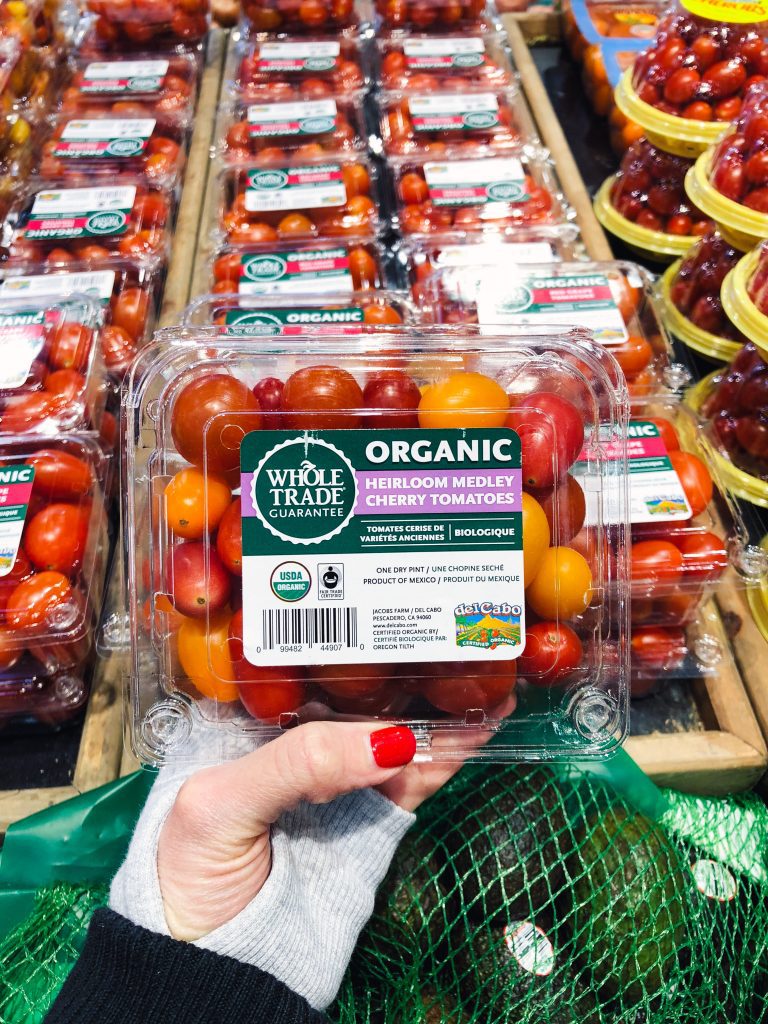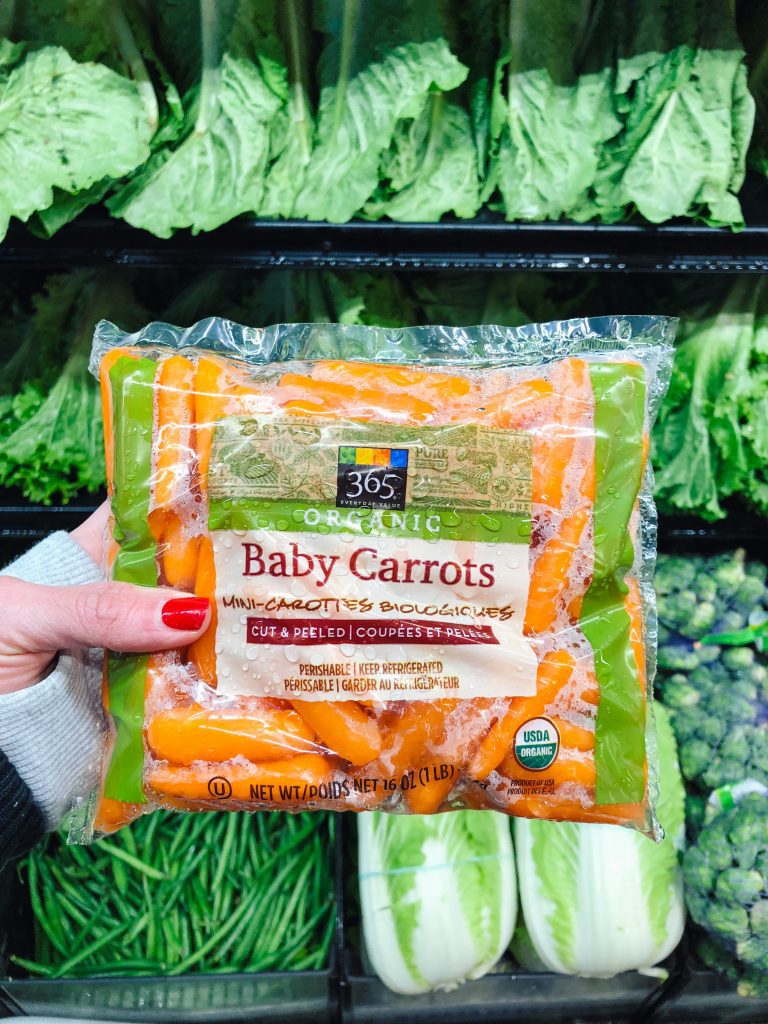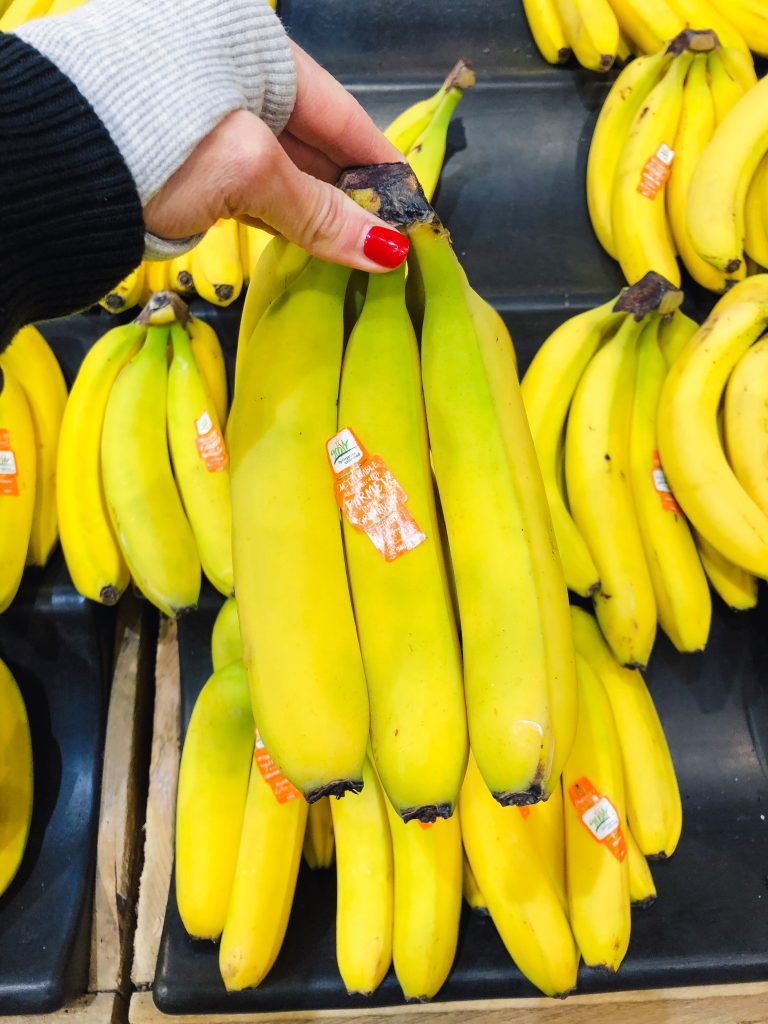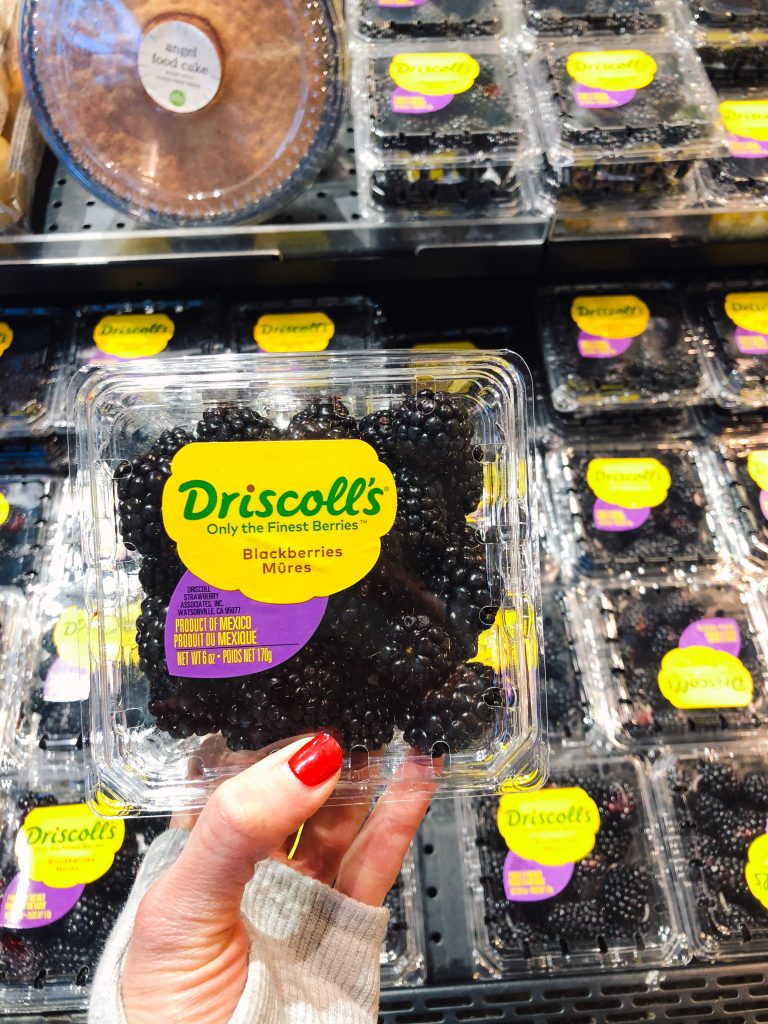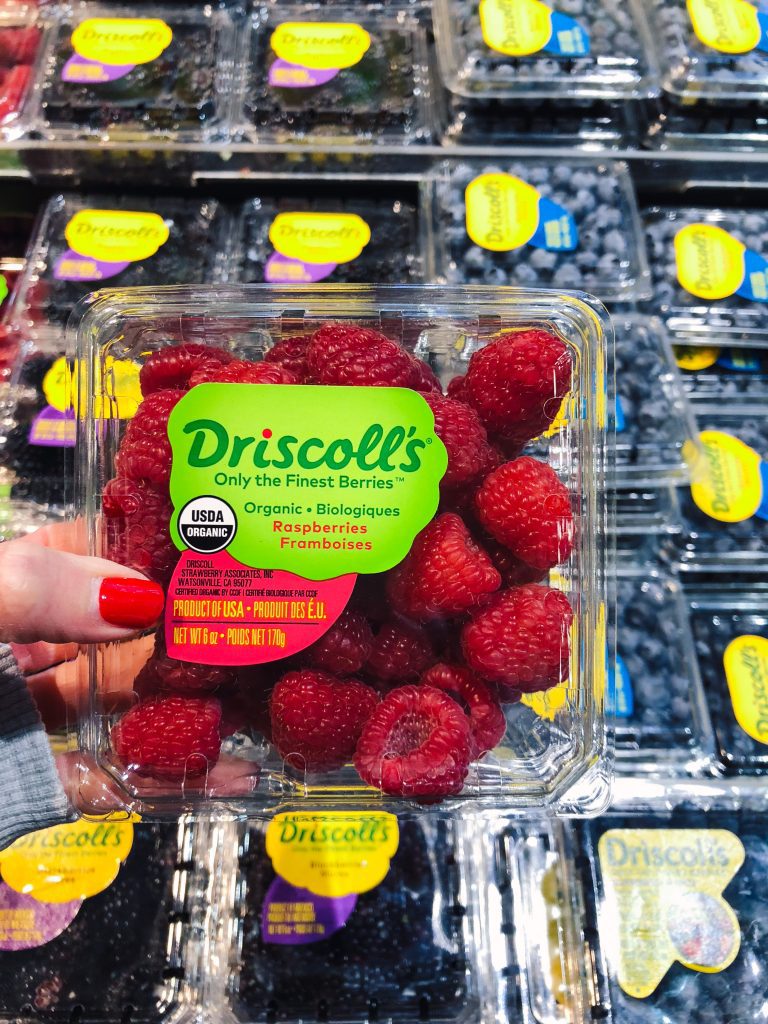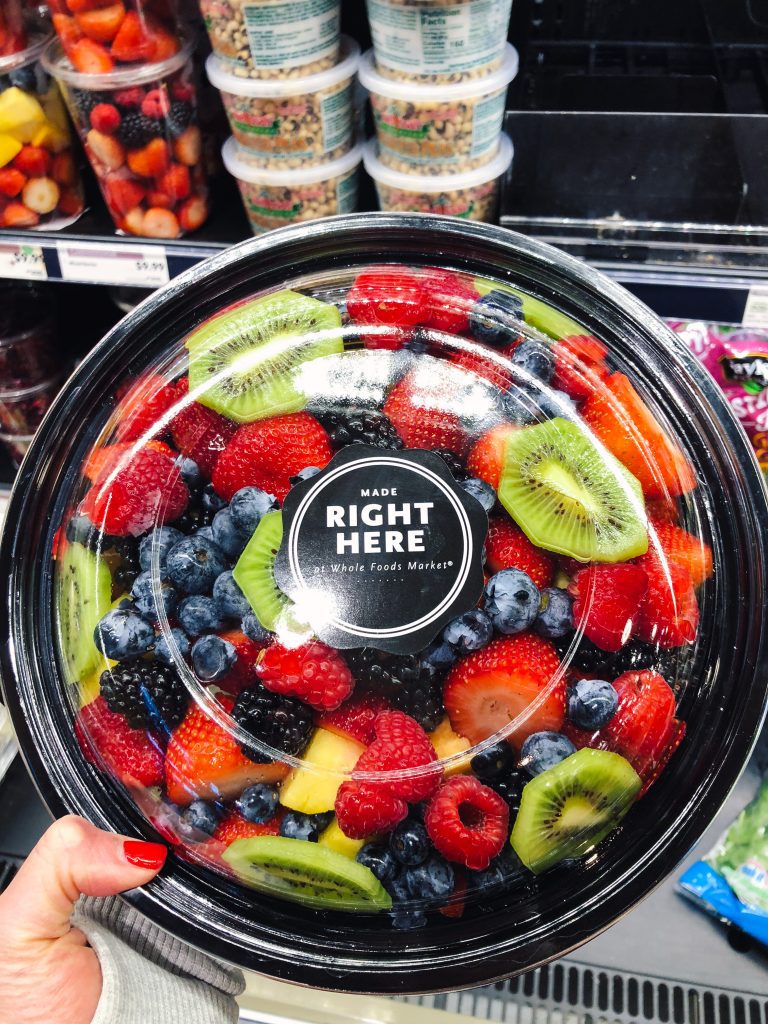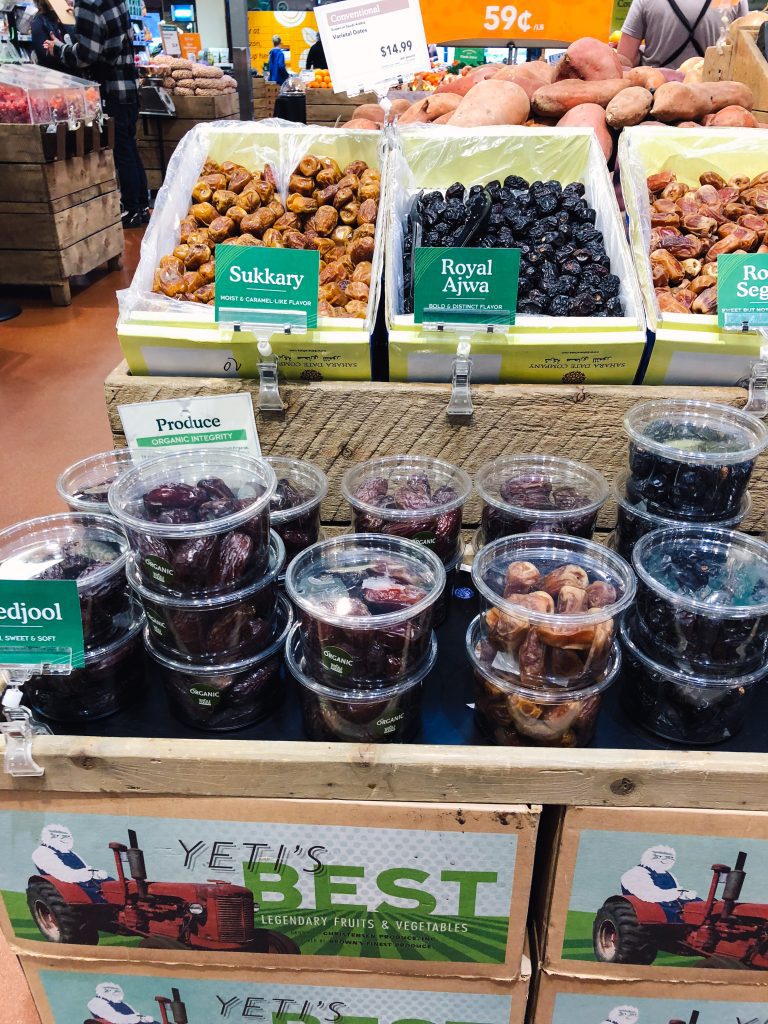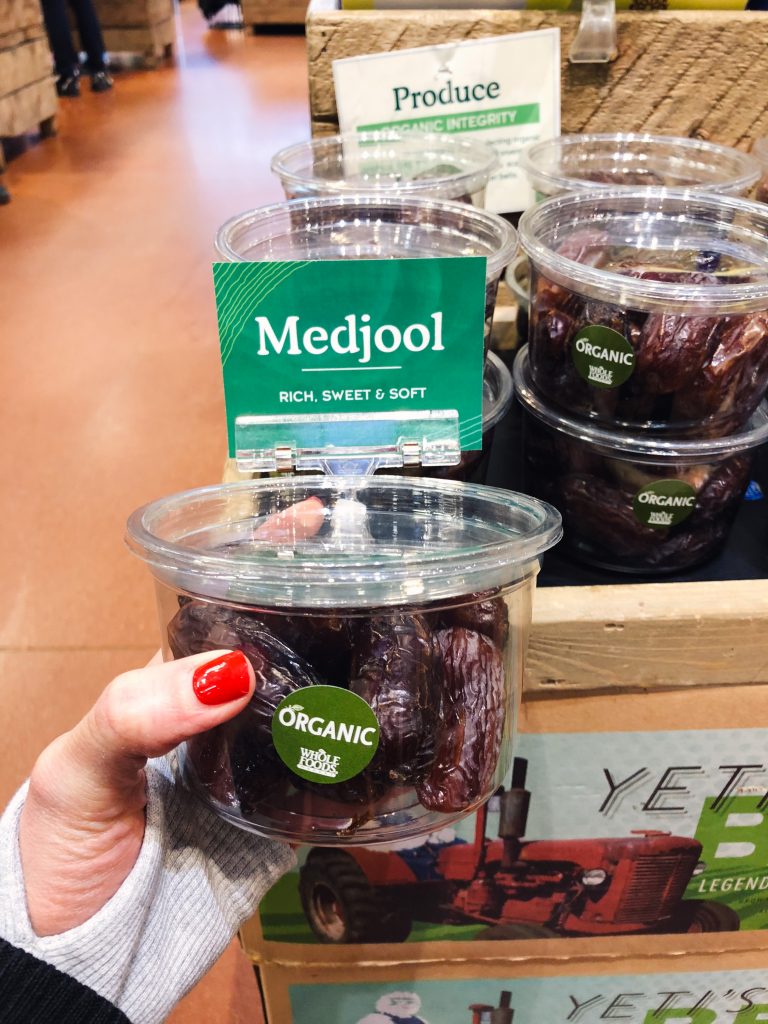 ---
READY-MADE MEALS:
Of course I am in favor of homemade meals. I have a bunch of ideas, especially some of my current favorites like this one and this one. But sometimes, life happens, and you need a bit of help. Whole Foods Market has a full hot bar (lately they've been stocking it with foods that read "Paleo friendly"…SCORE!) a full salad bar, and a full wall with in-store made to-go meals. Always remember to read labels to make sure there are no sneaky ingredients involved…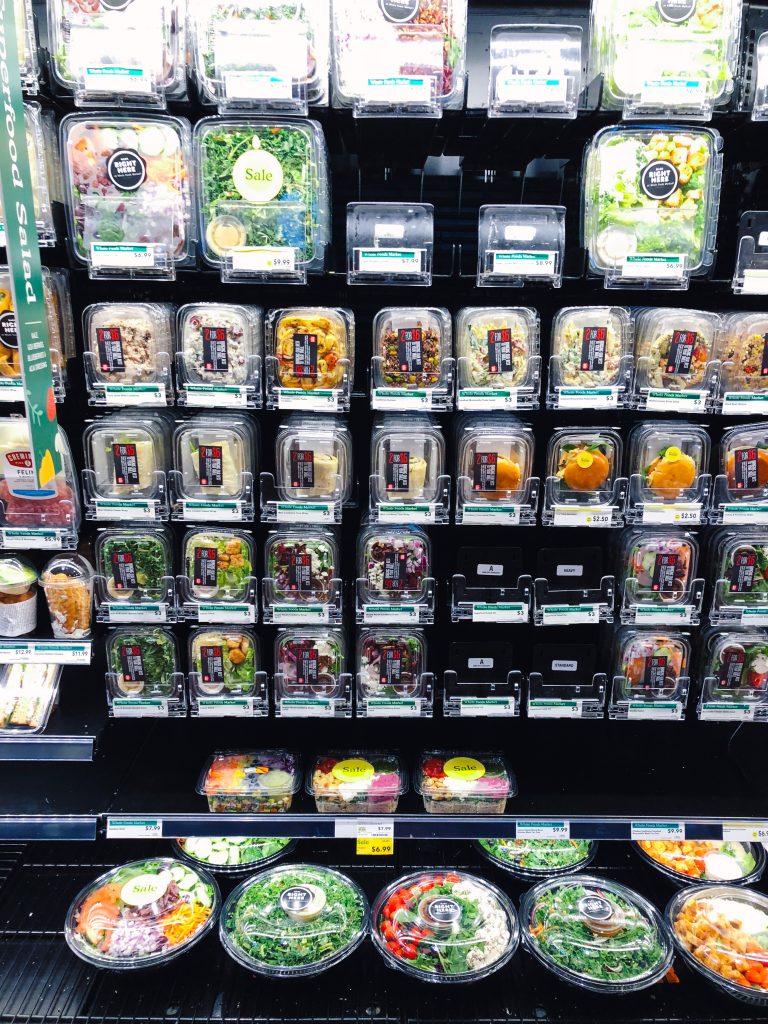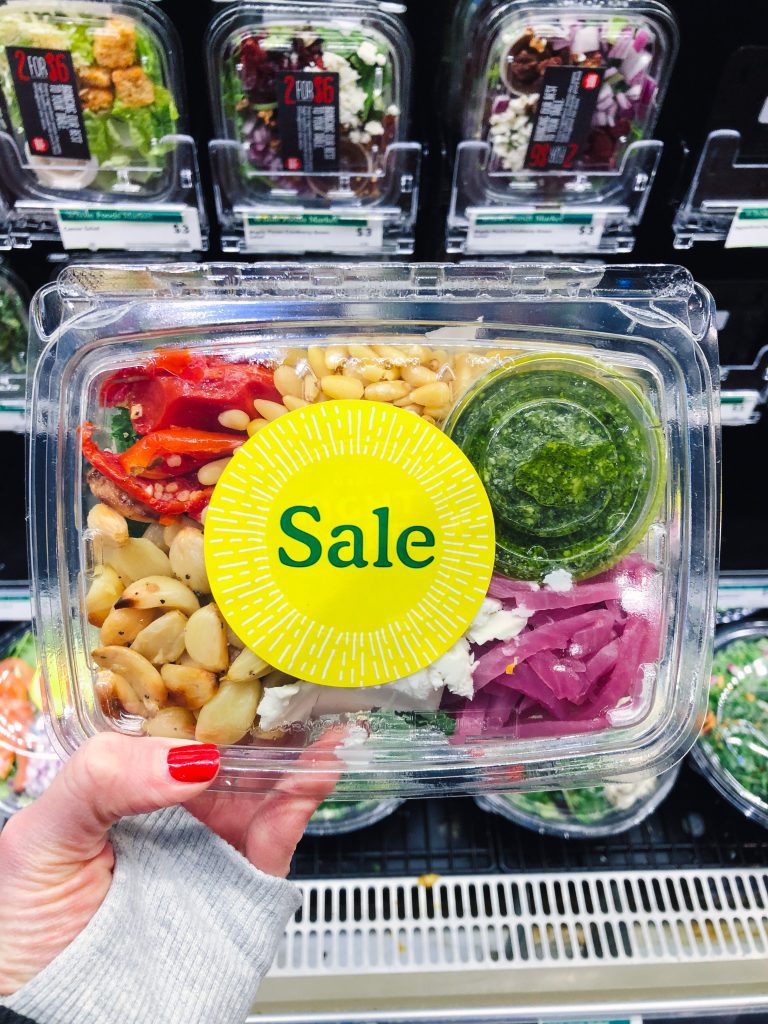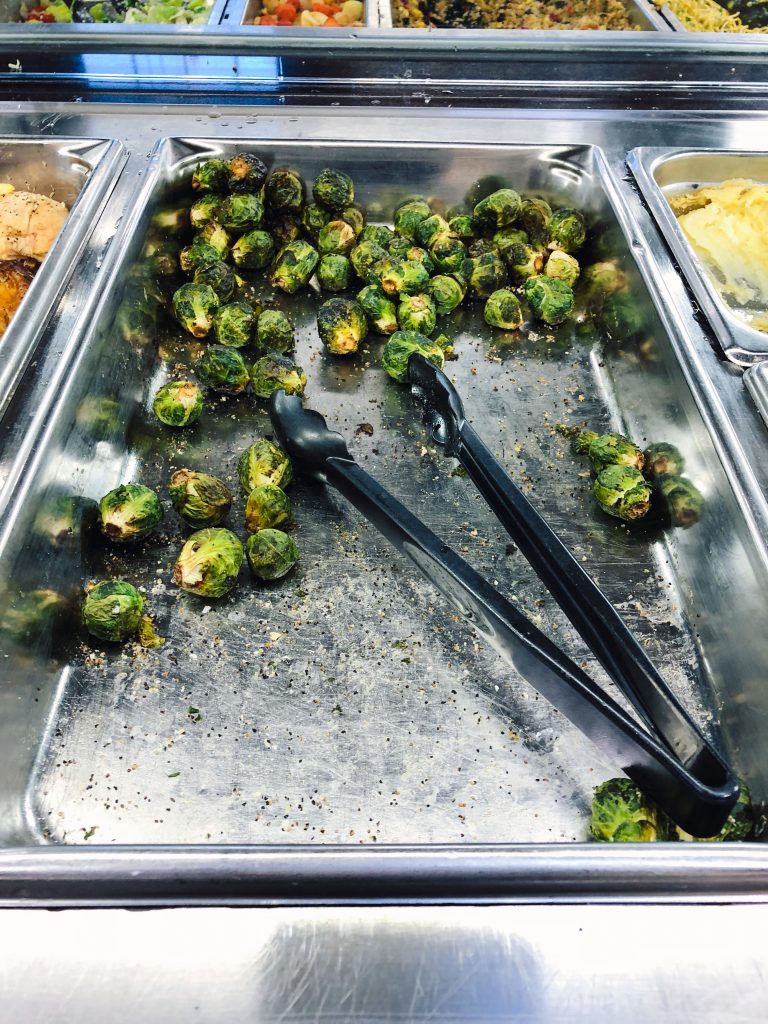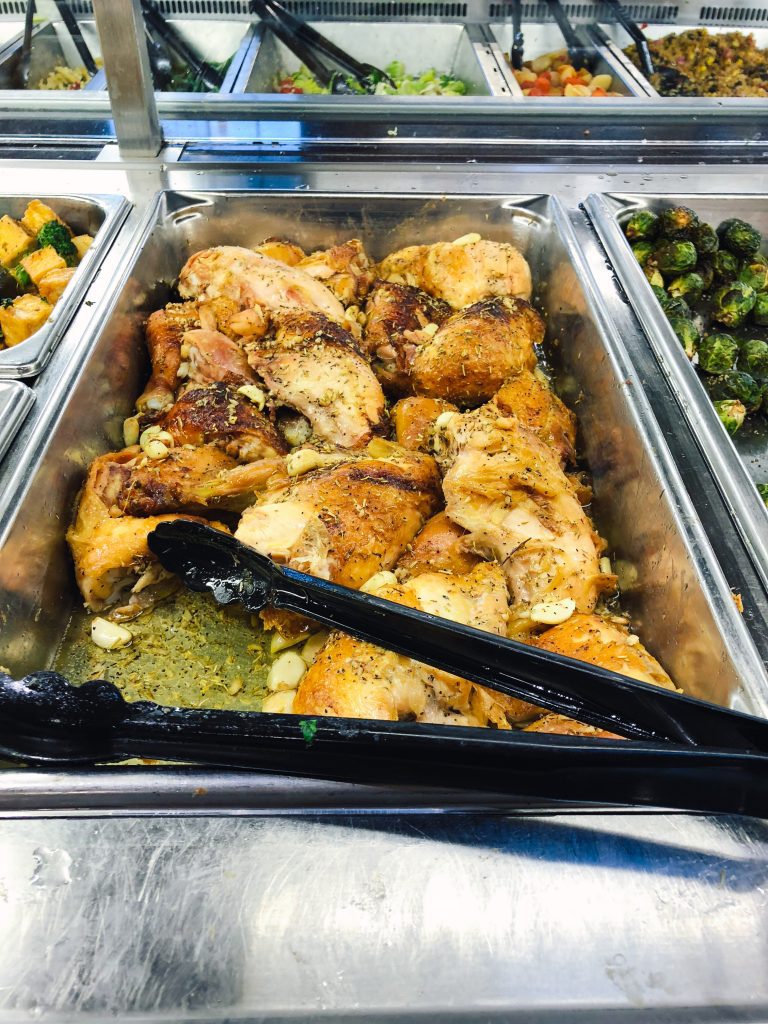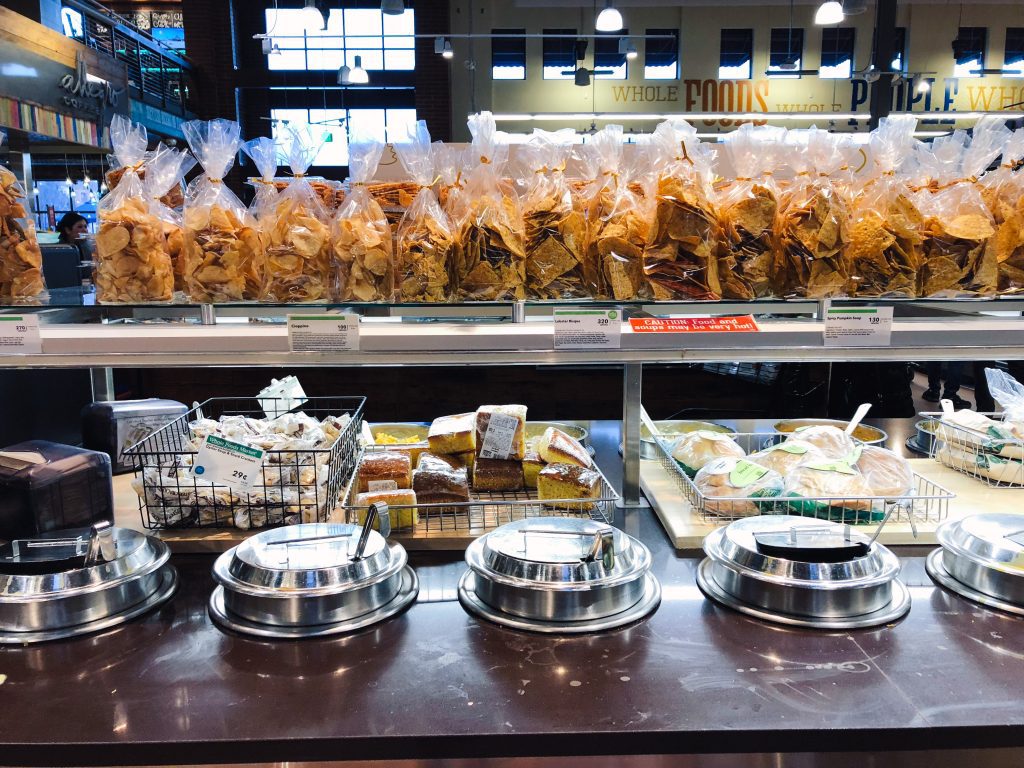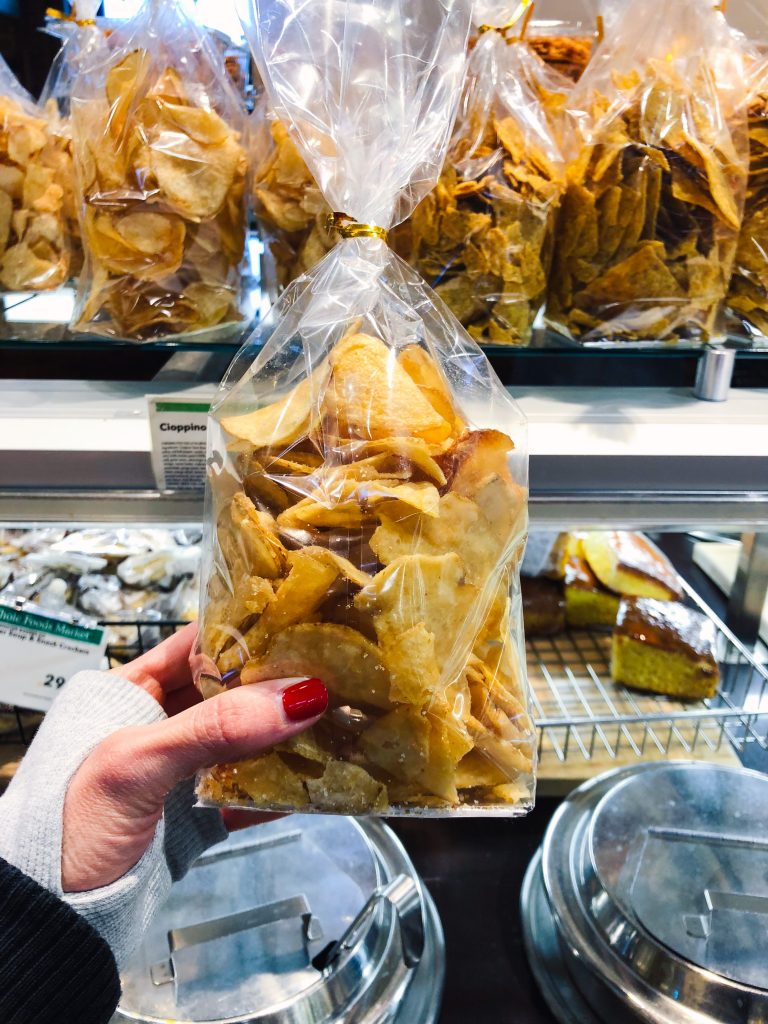 ---
FULL ON PALEO DISPLAYS:
WHAT?! So cool. When I saw this I about peed my pants. I was so excited! This new year, Whole Foods Market is really hitting it out of the park with all things dietary restriction friendly, making it very easy for us to shop. Like so: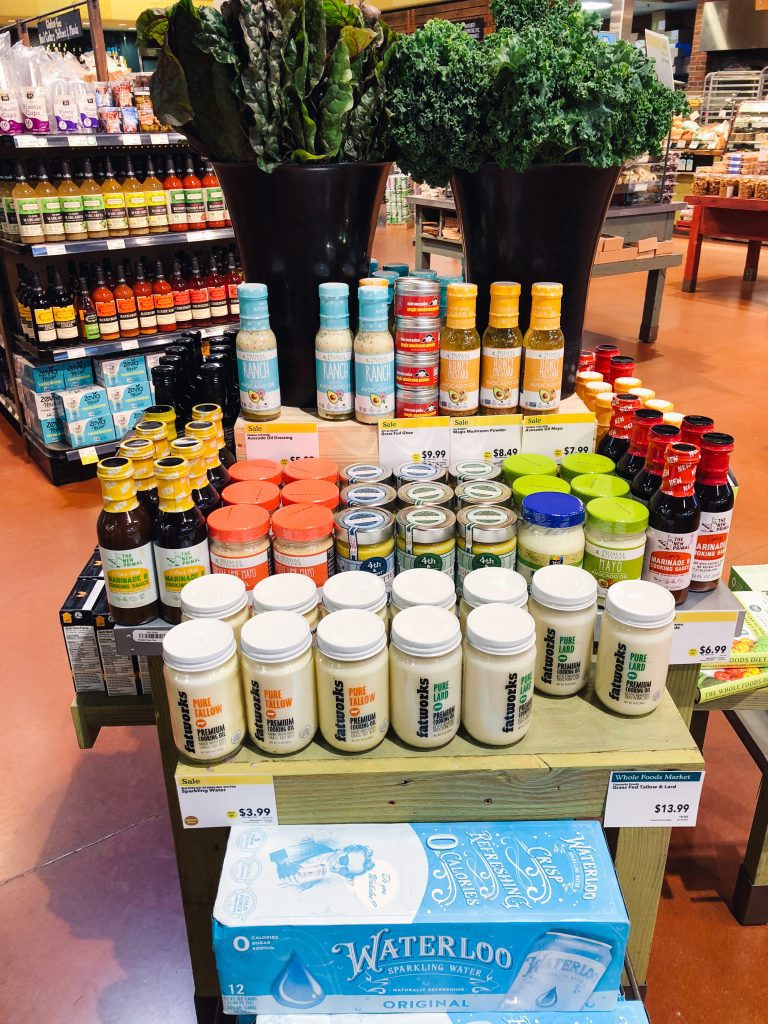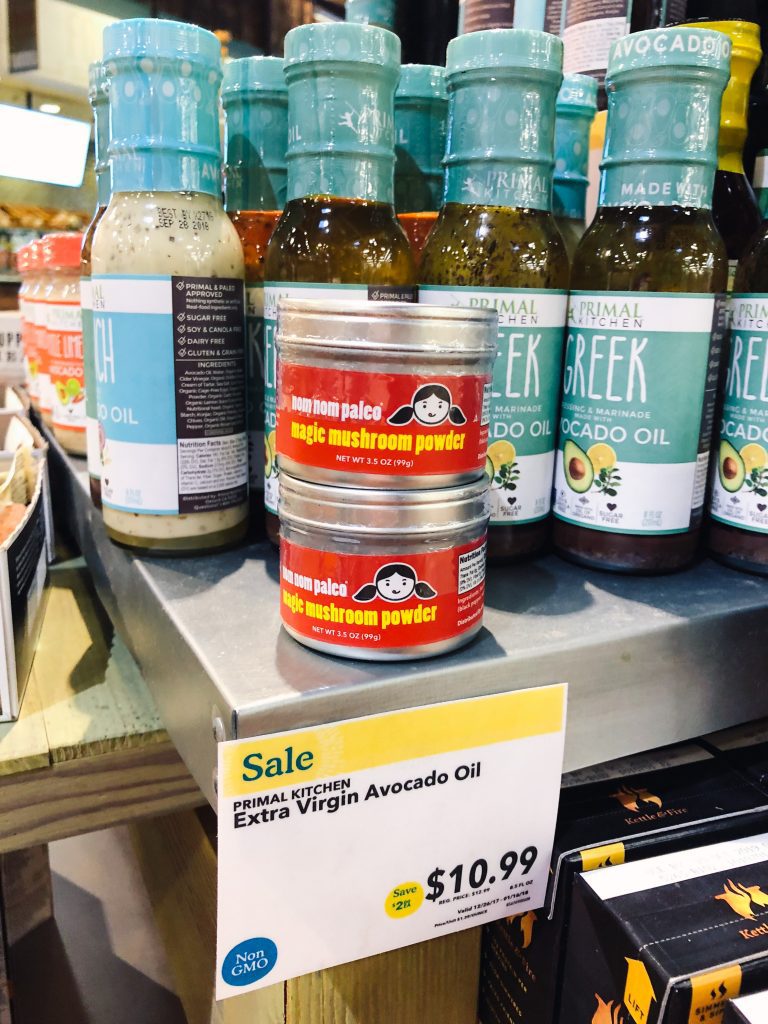 ---
NATURALLY SWEET SNACKS:
Here's where we get to have fun and pick a few favorites. Whole Foods Market has all sorts of frozen fruits (which I love to eat as a snack: frozen blueberries, holy moly are those good!), a large variety of dehydrated fruits (bulk section and packaged), and a big seeds/nut butter selection ??.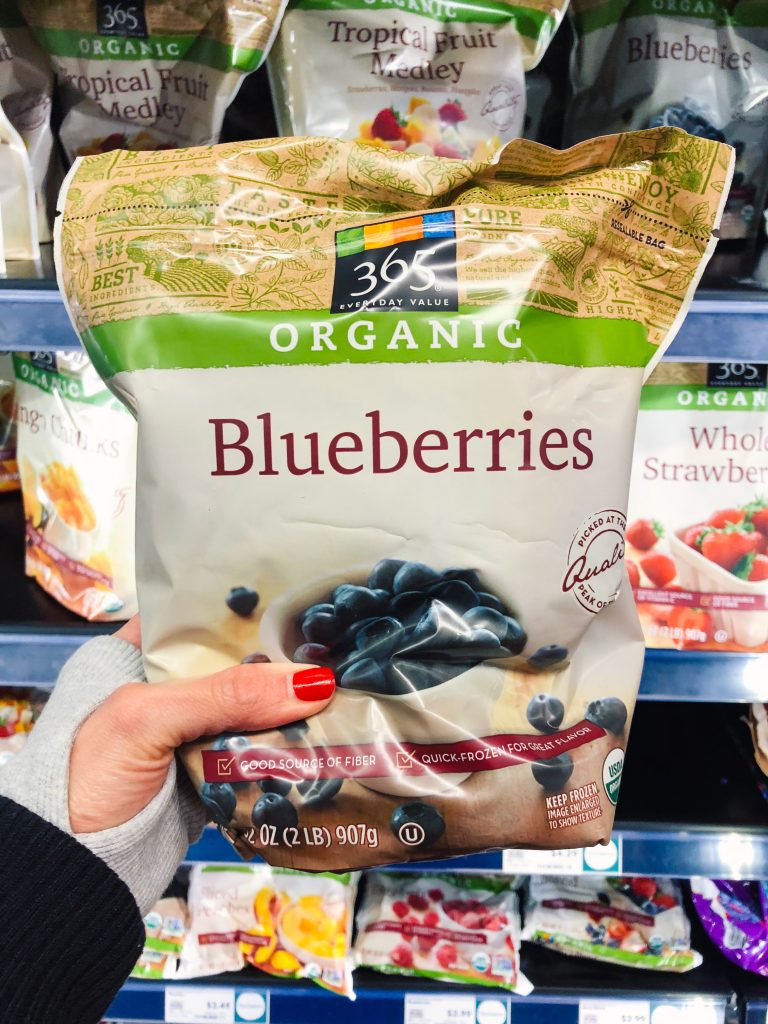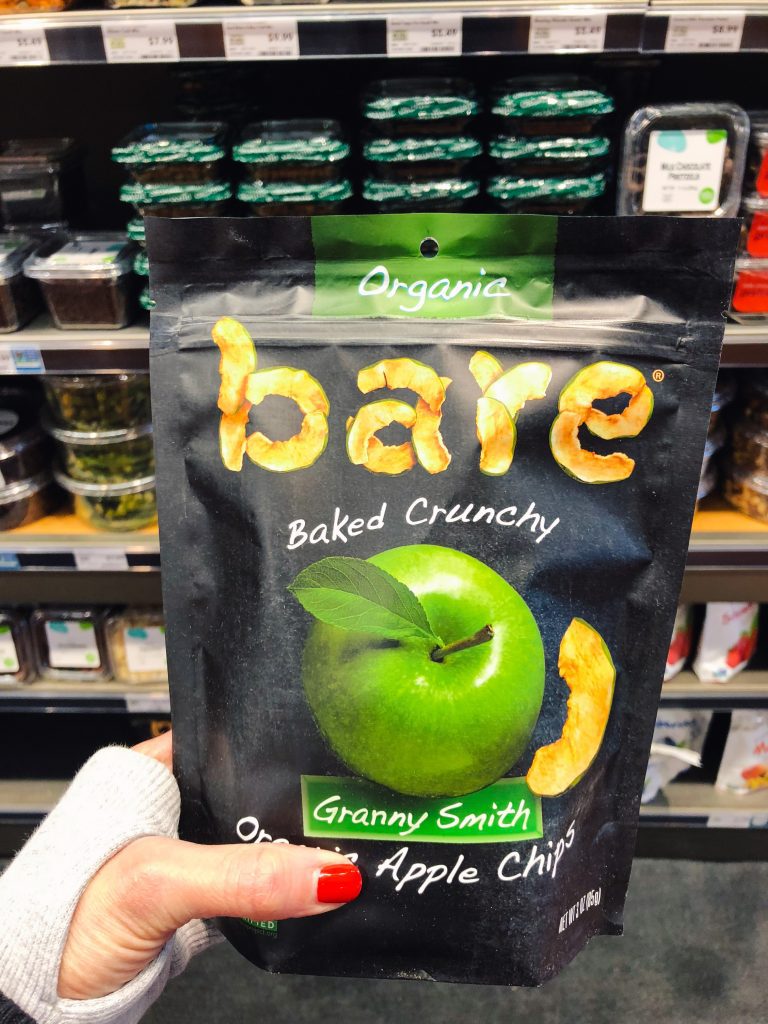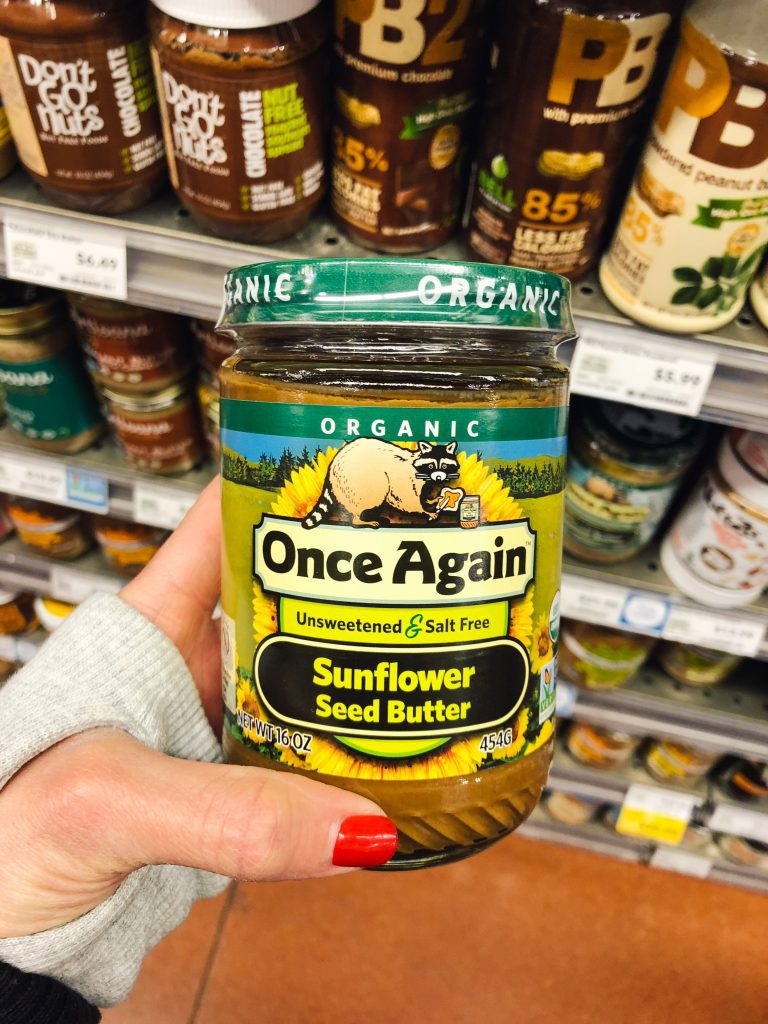 ---
HEALTHY TREATS:
Remember, these are called "treats" for a reason. They are foods that we should not make a habit to eat on the daily, however, they are awesome to have on hand for whenever we need to satiate a sweet craving…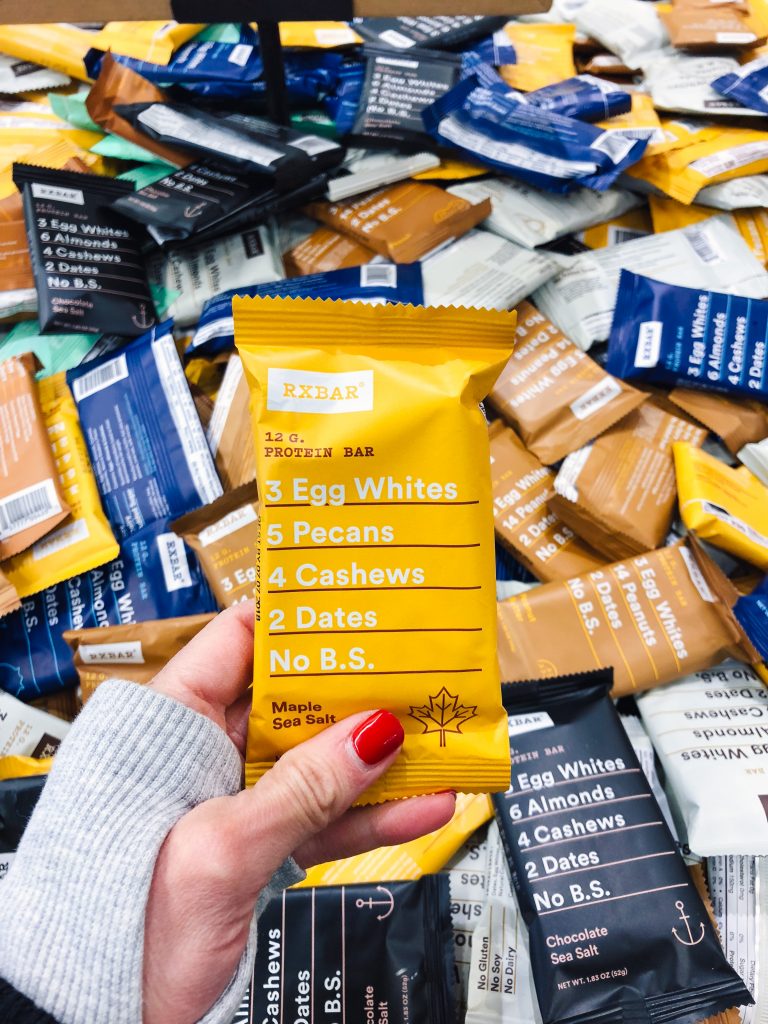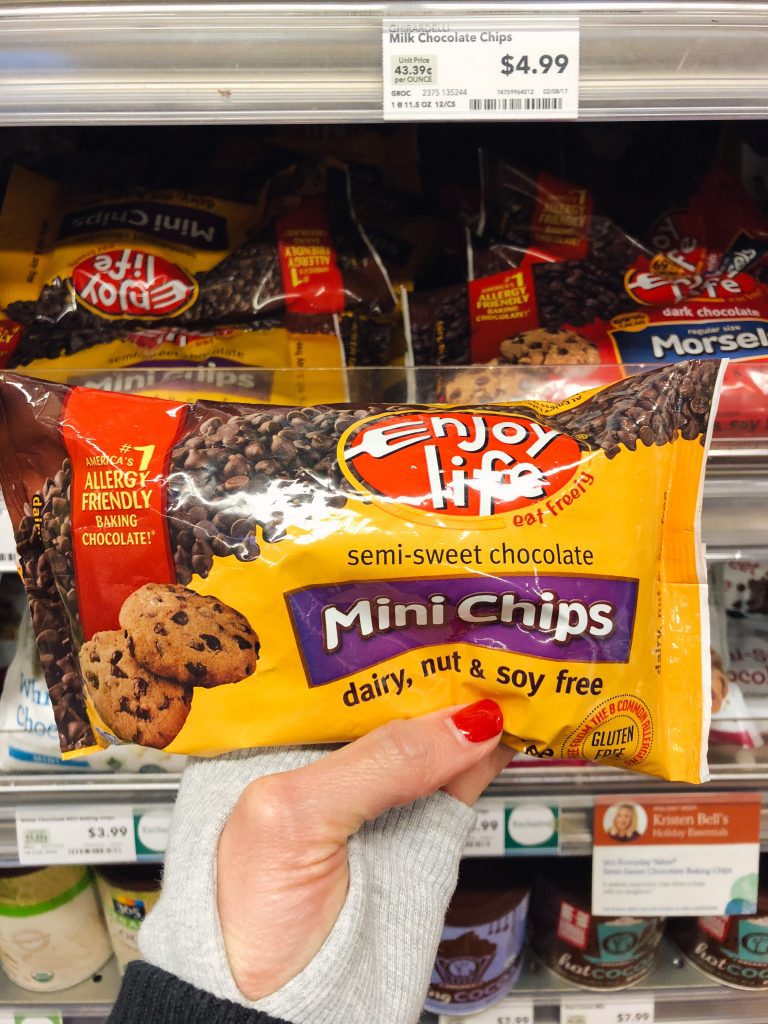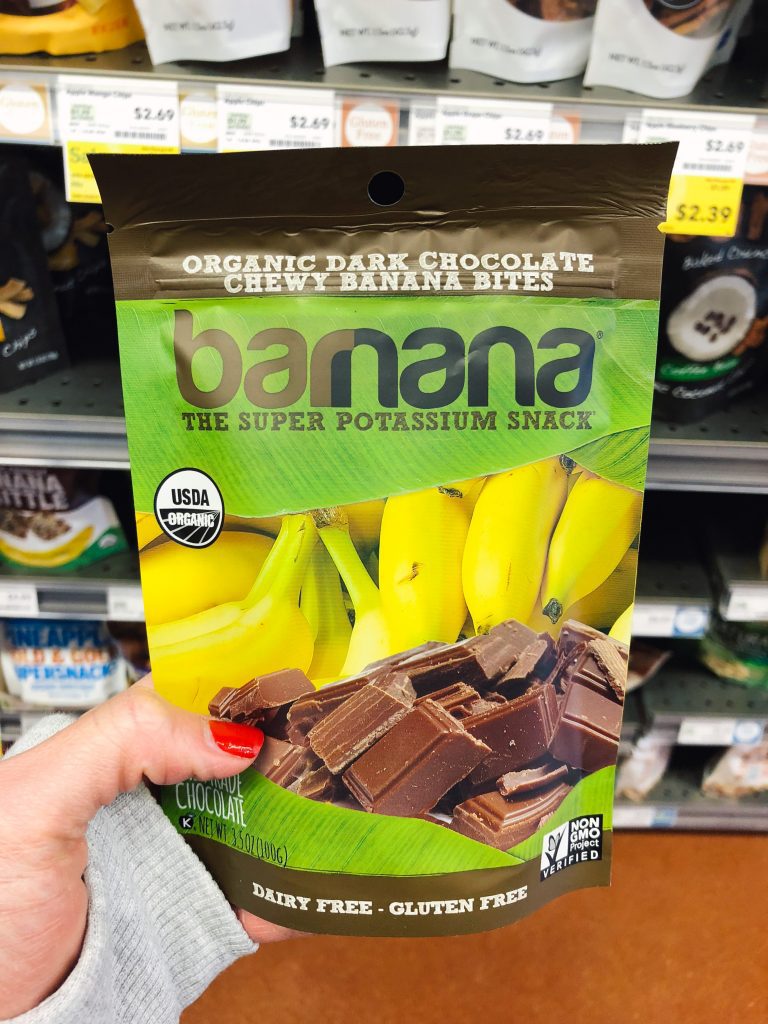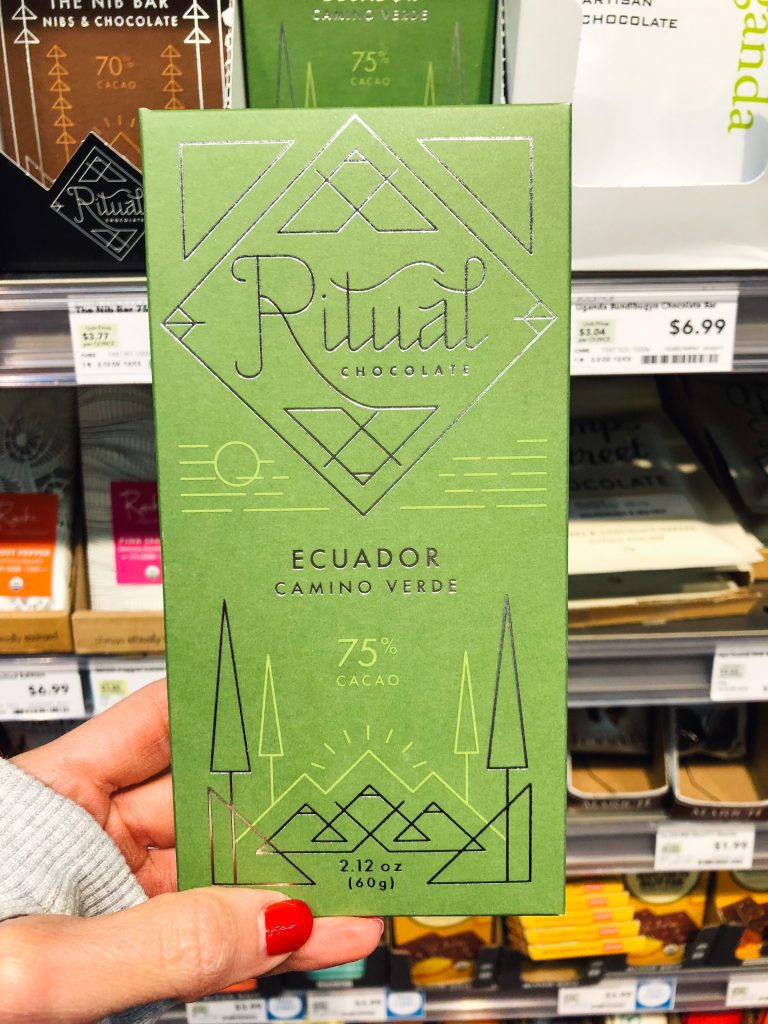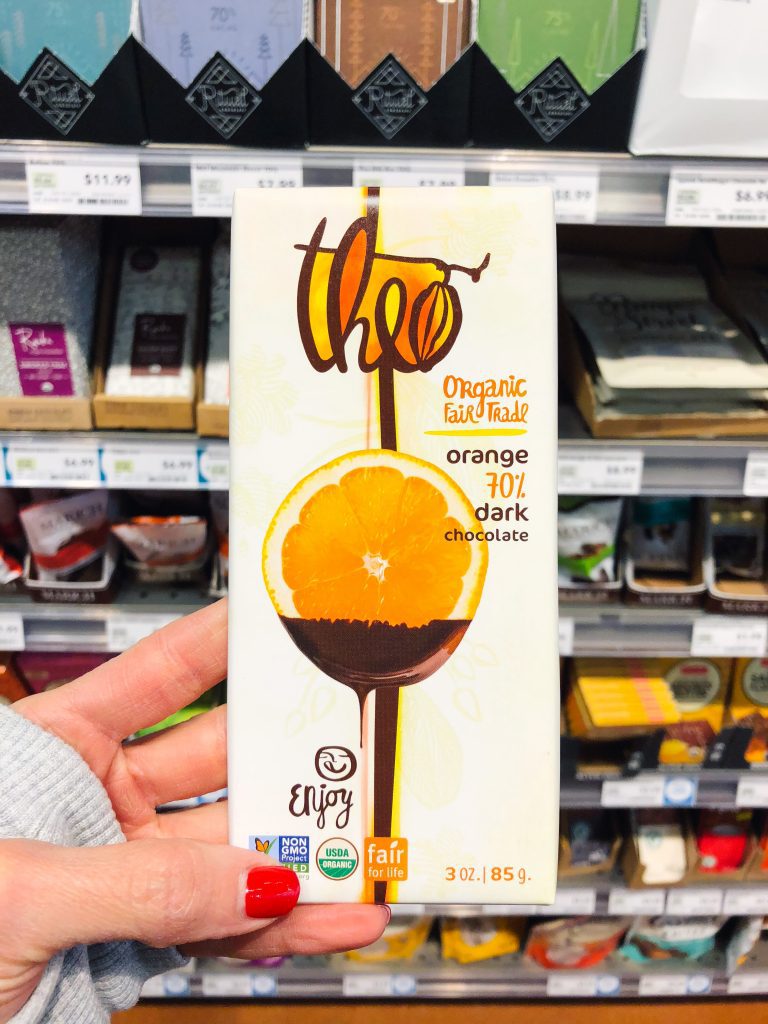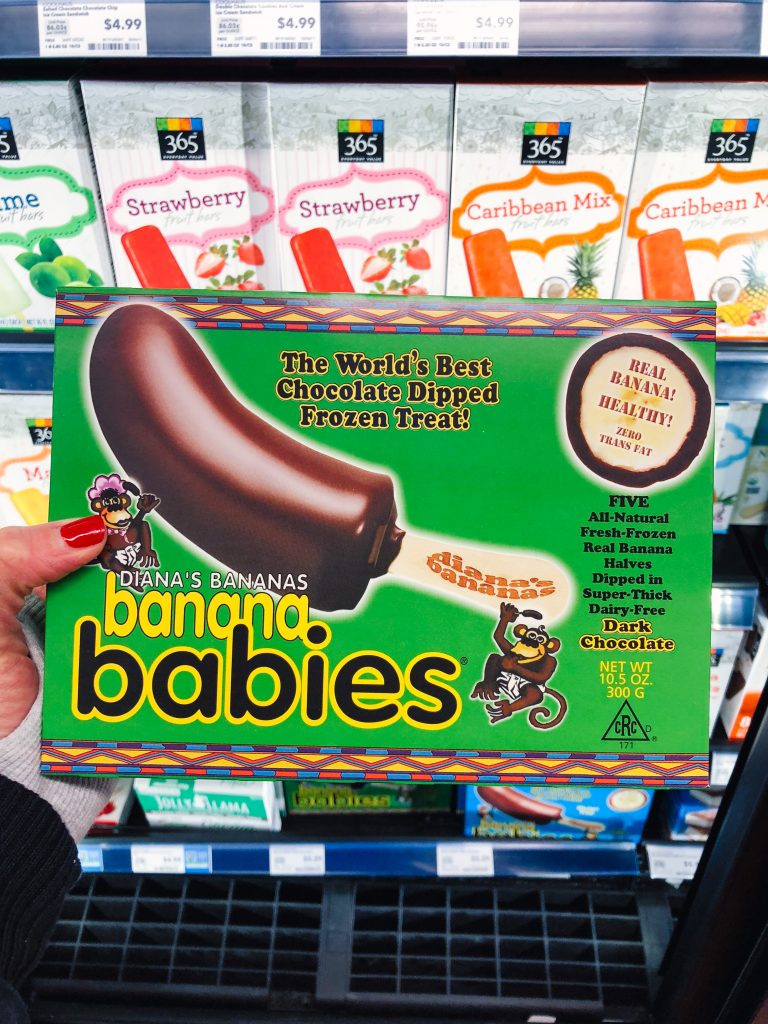 ---
GOOD DRINKS:
I love filtered water, tea and coffee. But once in a while, it is nice to enjoy a cold sparkling or flavored drink. And if some of these drinks can actually feed us (as can freshly made juices), heck, what better?! Not pictured here, but something I buy at Whole Foods Market a lot is their wine. On Wednesdays, from 4pm-7pm they have a 10% off deal…which you can stack on top of their buy 6 bottles (or more) to get 10% off. 20% off wine? My kind of shopping!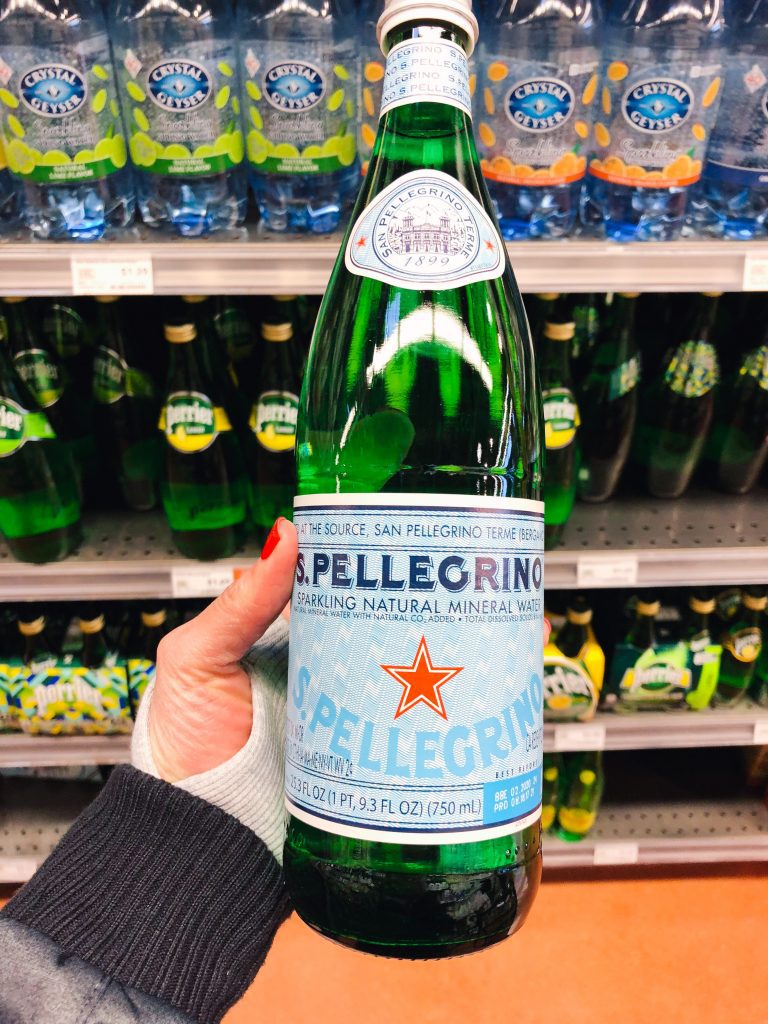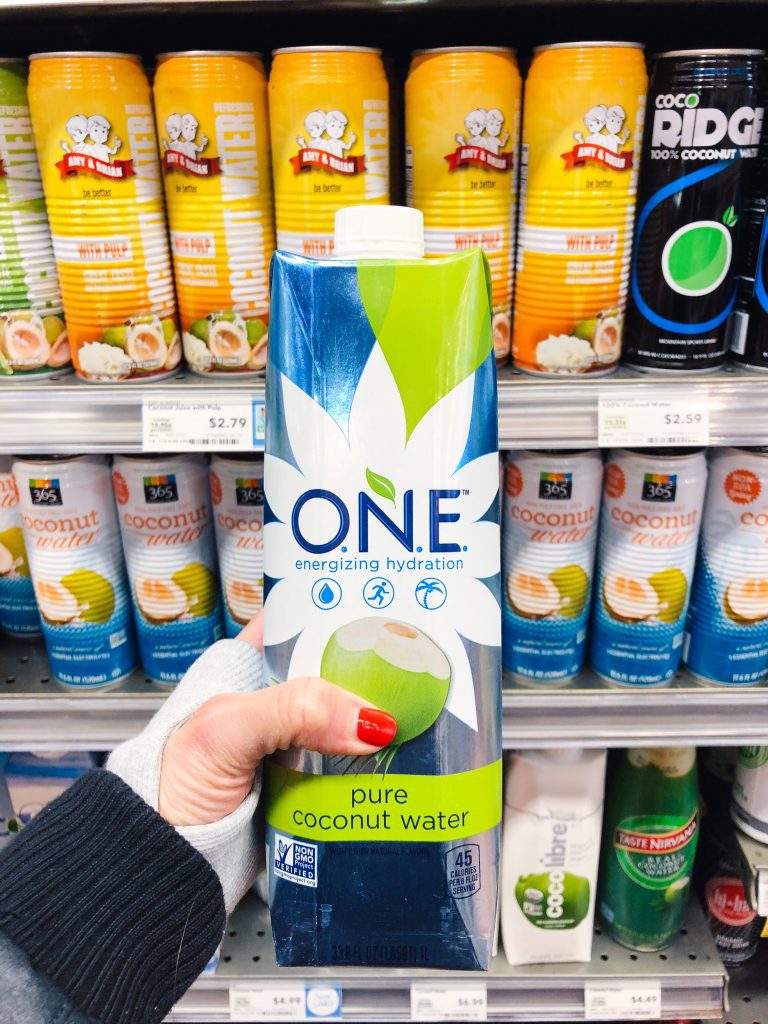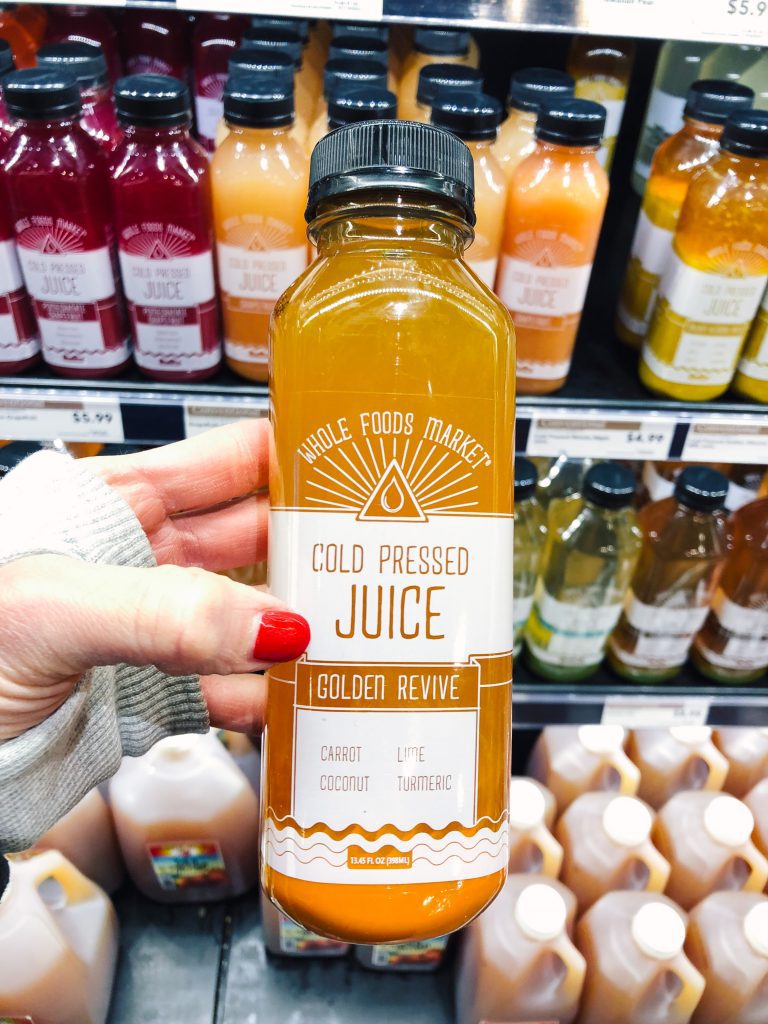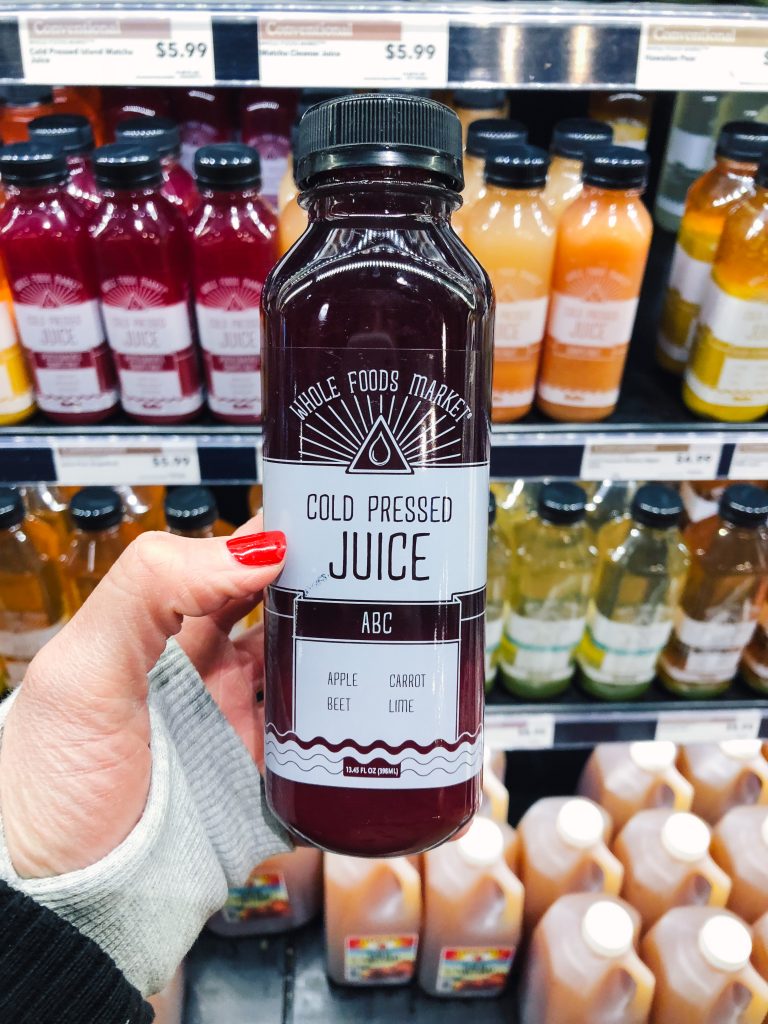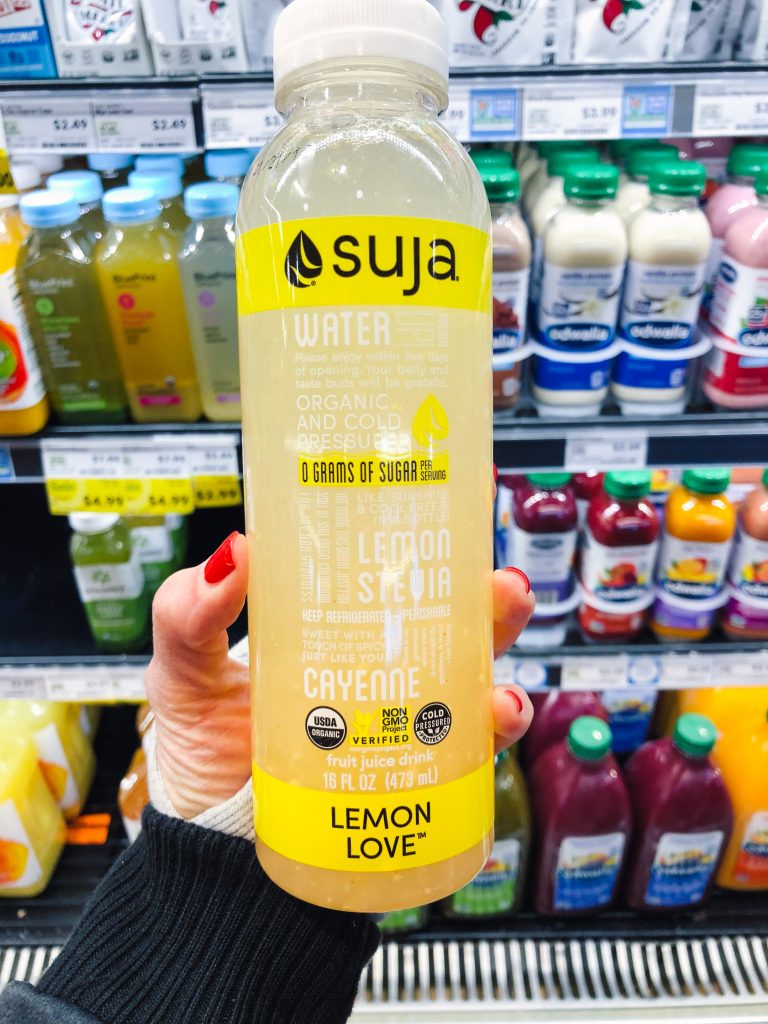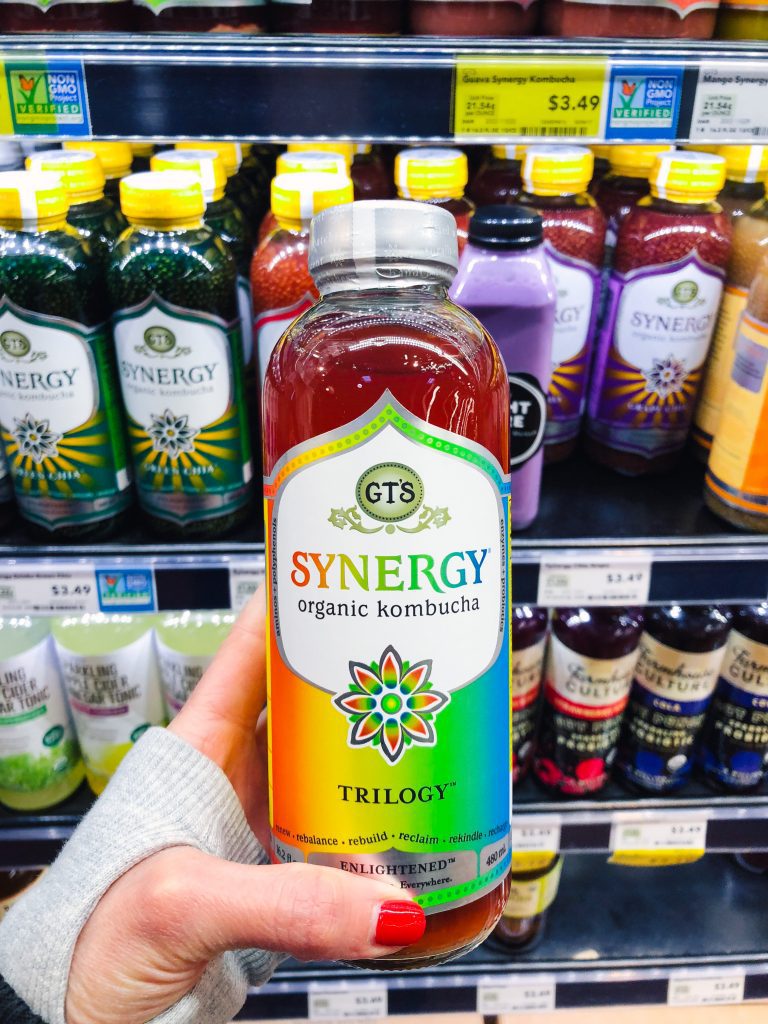 ---
CLEAN SUPPLEMENTS:
If you follow me on Instagram, you know I drink collagen peptides every single day. I am obsessed with Vital Proteins' supplements. I also adore adding their beef gelatin on a blender with coffee to make my coffee extra frothy! Well, Whole Foods Market has both…PLUS, hundreds of other amazing brands of supplements that can aid your health. I love getting my multivitamins, Vitamin C, and comprehensive immune support pills there.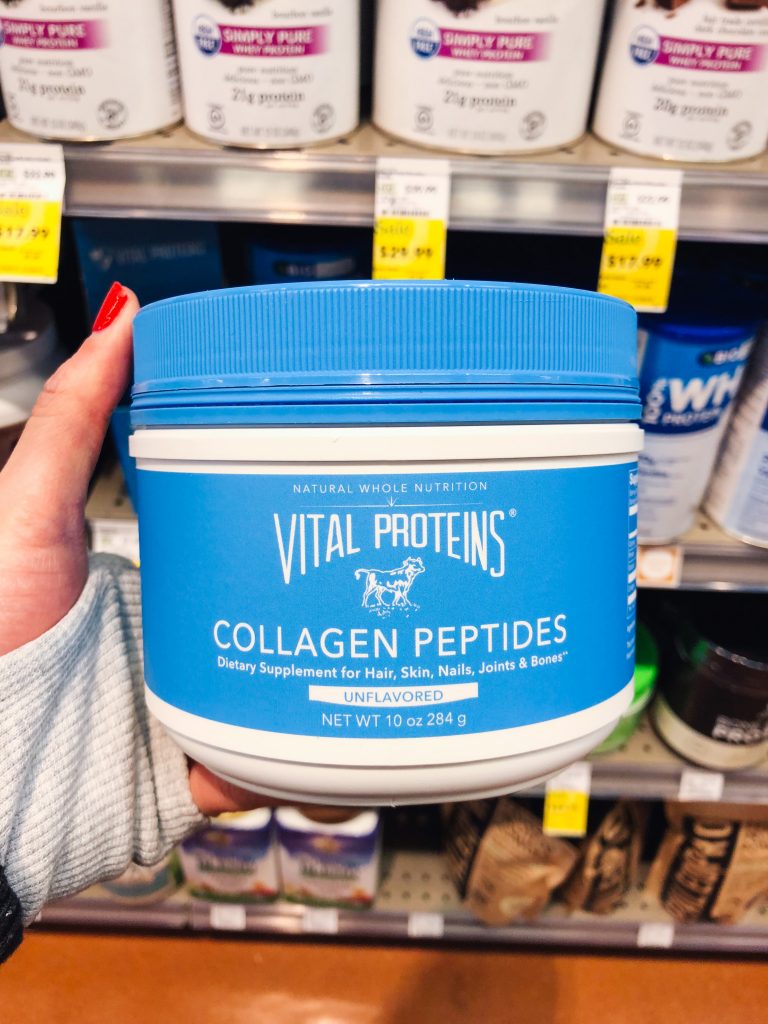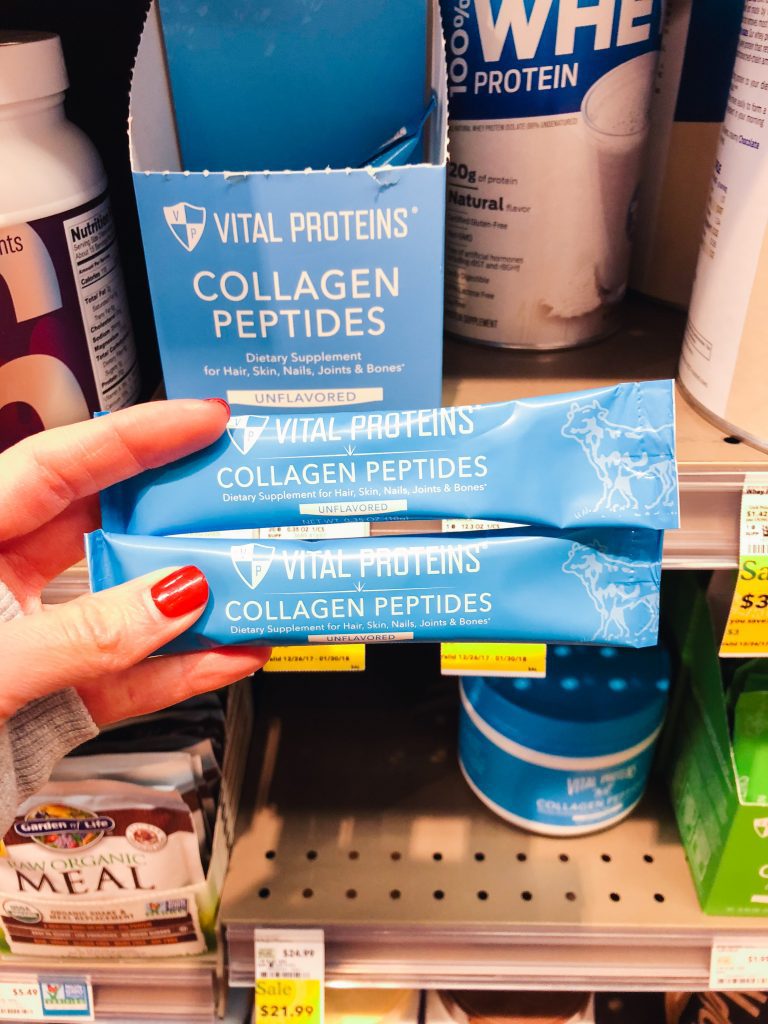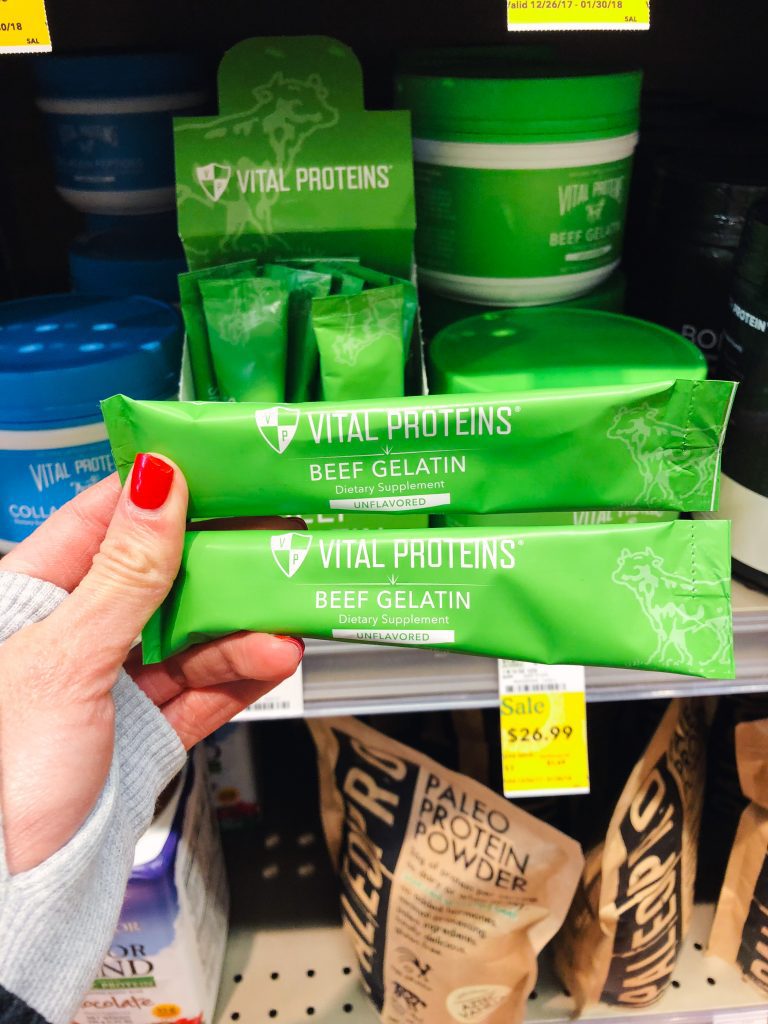 ---
ECO FRIENDLY BAGS:
Last, but not least, Whole Foods Market sells affordable re-usable bags that can help you help the world. One paper bag/tree at a time. I bought mine a few years back, and they are still like new. Also, for every bag you bring, you get a ¢10 credit to your bill. So nice of them!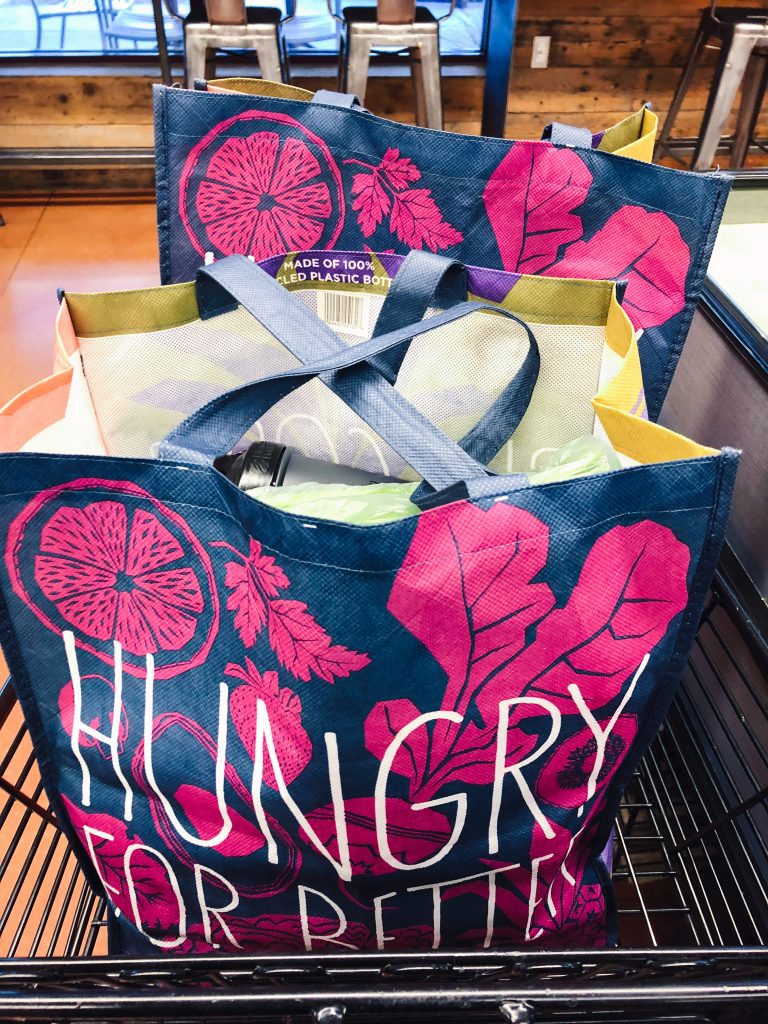 I'm curious to know what your favorite Paleo, gluten-free and dairy-free products are?I bet you have a few I've never heard of or tried before. Please share them with me!
---
PIN ME!

Thank you Whole Foods Market for sponsoring this post!