Blender Banana Bread Muffins. Is there anything easier? Or tastier? I think not!
These little guys are my favorite to make at home to keep in stock in our fridge, because they are the perfect size (one muffin and you're sweets cravings will be 100% taken care of), easy and quick to make, super clean (made with wholesome ingredients) and VERY fun to eat.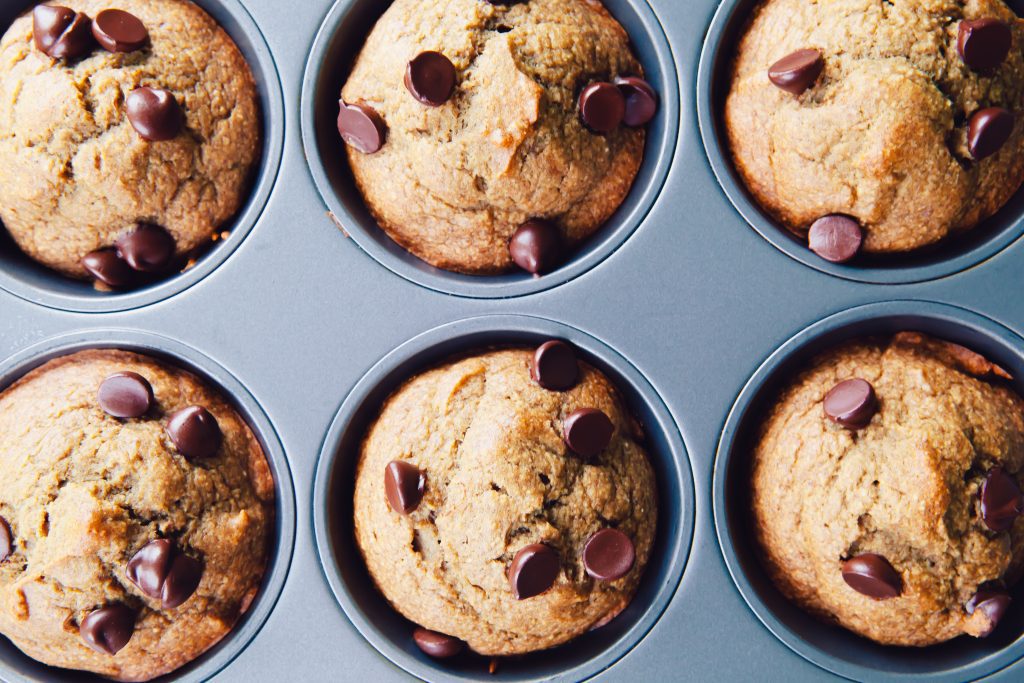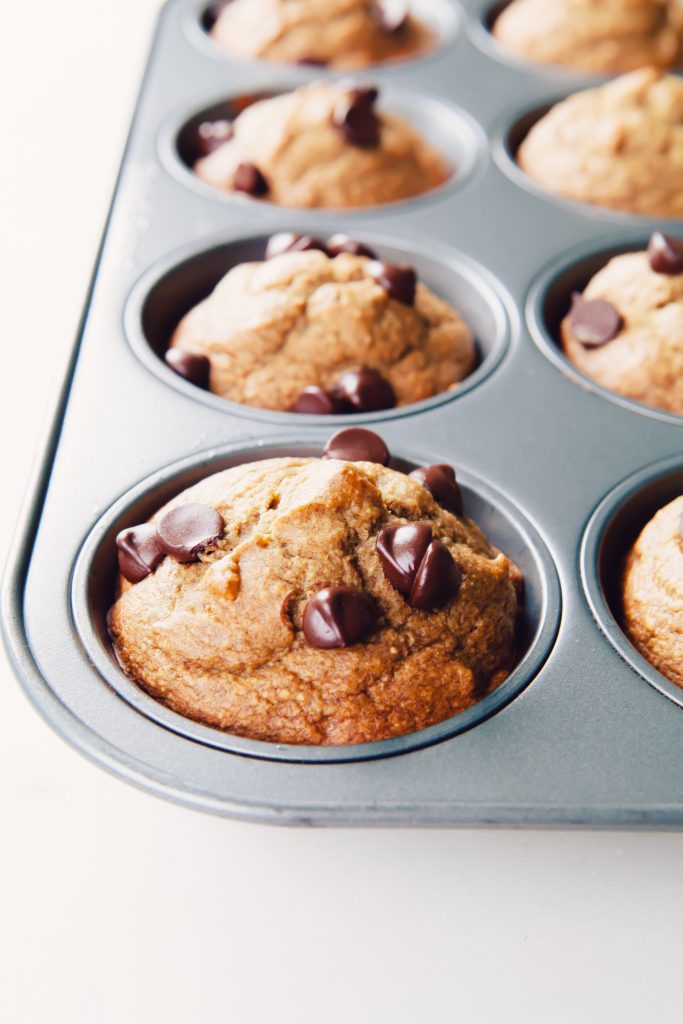 Plus, if you have some old bananas on hand that you need to get rid of…you've found your perfect solution. Which is, by the way, how these cuties came to be.
Our house is always, always, always stocked with bananas. Like, if I don't have bananas on my counter, I immediately grab my keys and go on a quick trip to the grocery store to get me some. I need them in my life.??‍♀️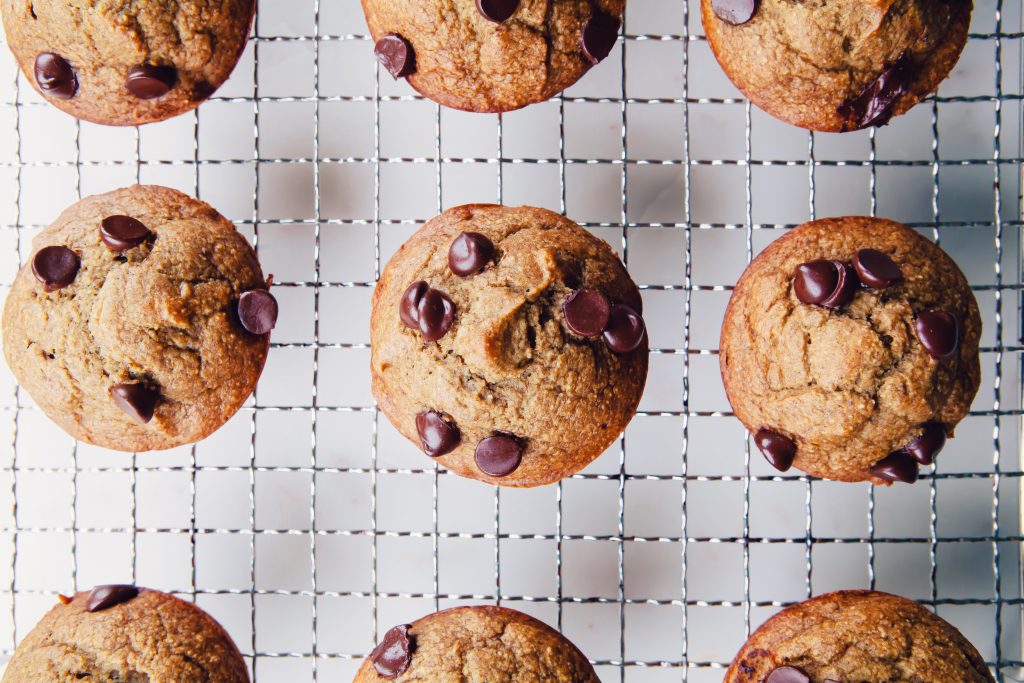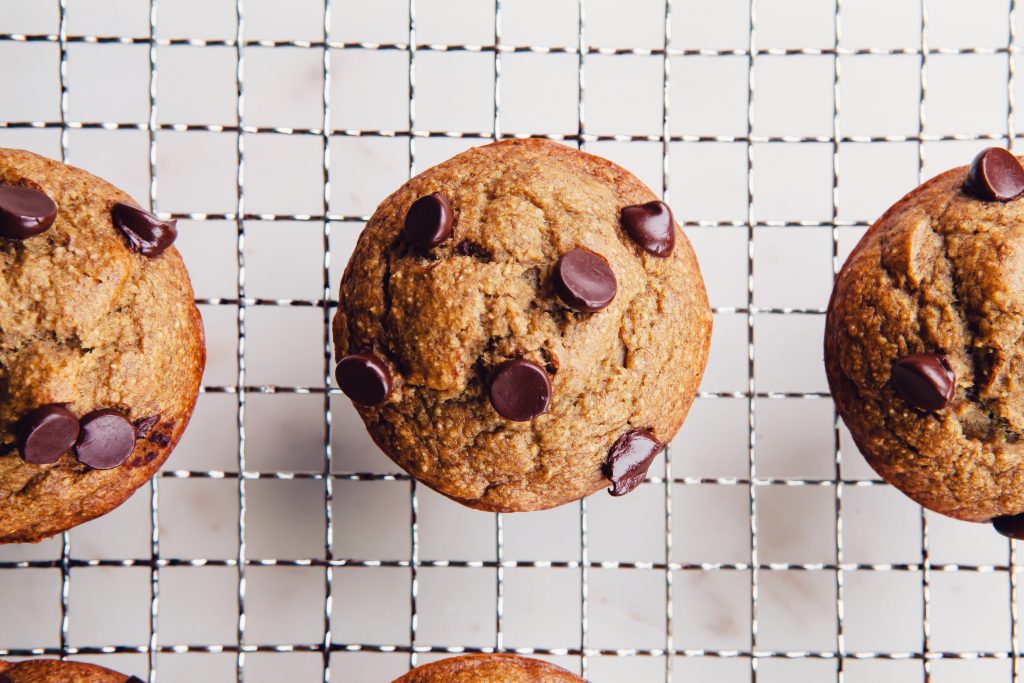 See, I love bananas. I am bananas about bananas.
I was born and raised in a country where bananas are one of the main exports (Ecuador is the largest banana exporter in the world, by far!), so we grew up having bananas every single day.
When I was a little girl, my mom would feed me smashed bananas with a little squeeze of fresh orange juice on top for breakfast. Growing up, these would be served fried (plantains) or in soups (also plantains) by our home chef for lunch. As a teen, I would put bananas in yogurt bowls or fruit salads. I can give you a million examples here, no joke.
And so because we have a ton of bananas at all times at home, and sometimes we are not able to eat them all in time, a few of them will get spotty. However, they don't ever go to waste; we either use them to make banana bread, or banana muffins or banana ice nicream. All of which are fave treats in the Lewis' household.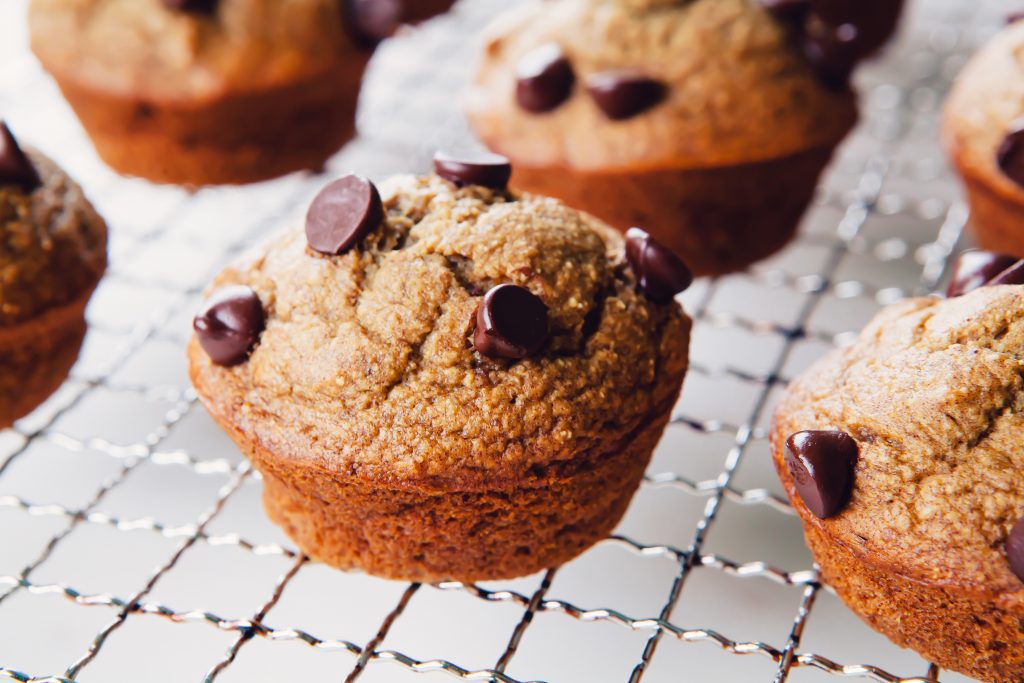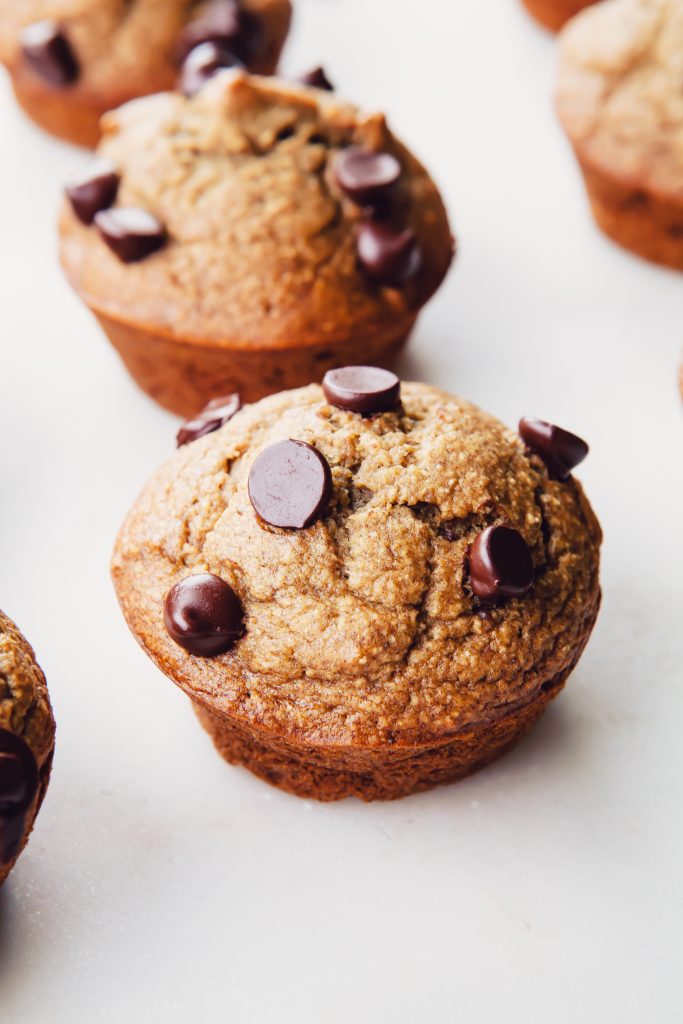 My personal favorite is my mom's banana cake, which is BOMB.COM; it's perfect in the afternoon with a cup of tea or coffee. In fact, I love that banana cake so much, that I posted it's recipe on another recipe blog I own (this recipe blog is not Paleo); you guys can get that Banana Cake recipe here!
So, you see, I think bananas are LIFE! And so are these cute little muffins.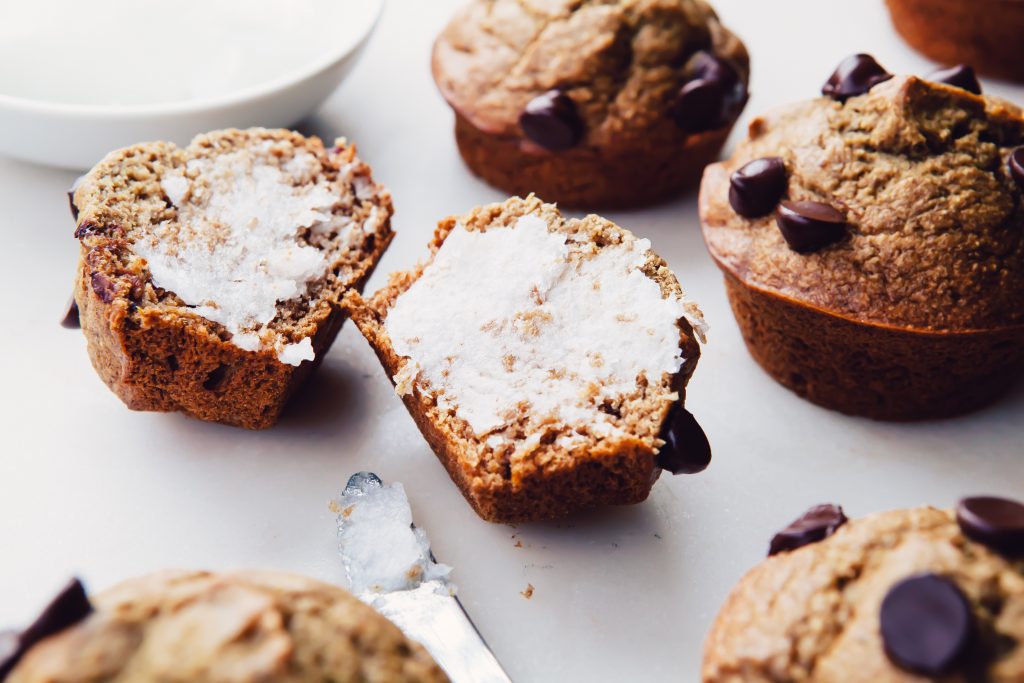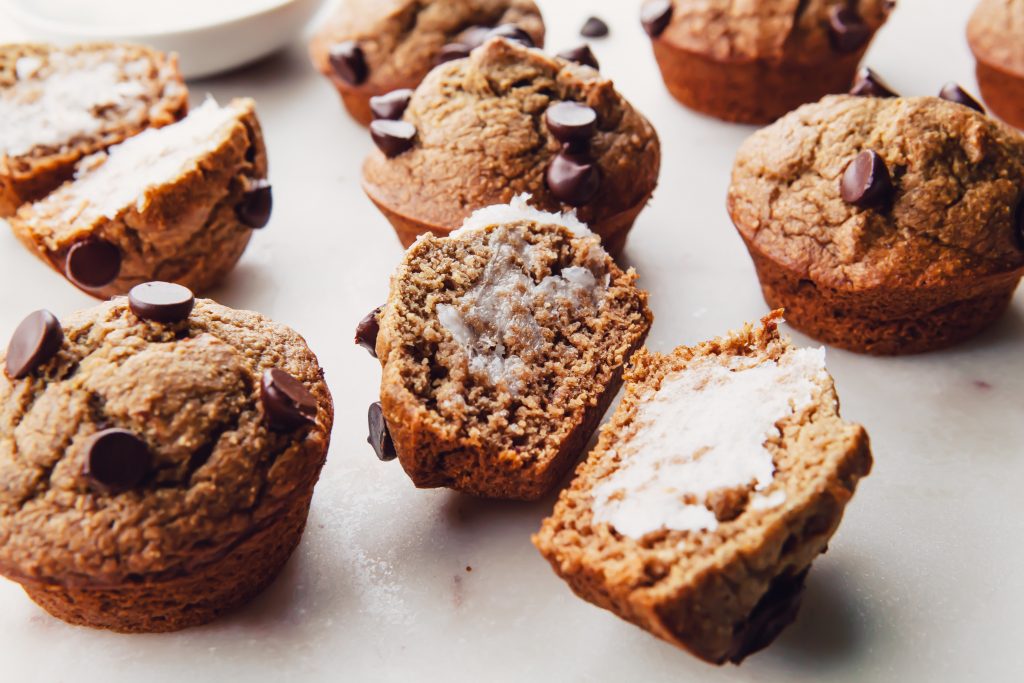 You can add chocolate chips to the batter before baking it to make them extra scrumptious.  Or you could also add a few walnut pieces to add a bit of a nutty crunch to your every bite.
However, if you bake the batter as instructed in the recipe (without chocolate chips or walnuts), they'll still turn out incredible!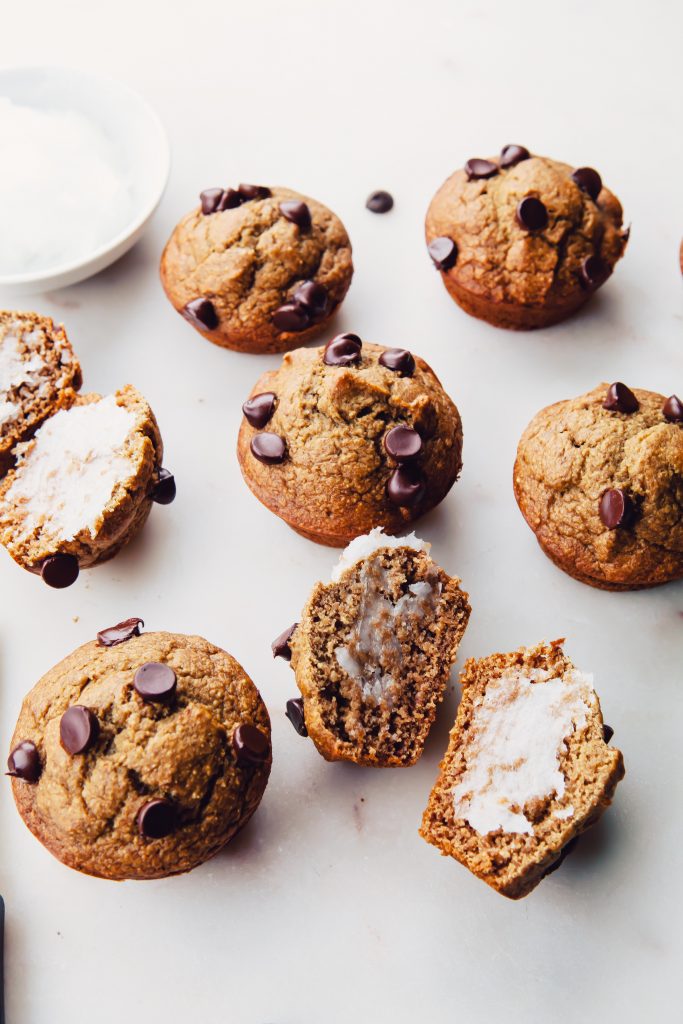 These Blender Banana Bread Muffins are:
Healthy
Nutritious
Gluten-free
Dairy-free
Easy to make
Quick to make
Perfectly portioned
DELICIOUS
Enjoy them with coffee, tea, juice, hot chocolate…pick your potion. These little fellers will go with almost anything!
If you make them at home, be sure to snap a picture, so you can share your muffins with me via Instagram or Facebook…don't forget to tag me so I can see it…I'd love to see your little creations!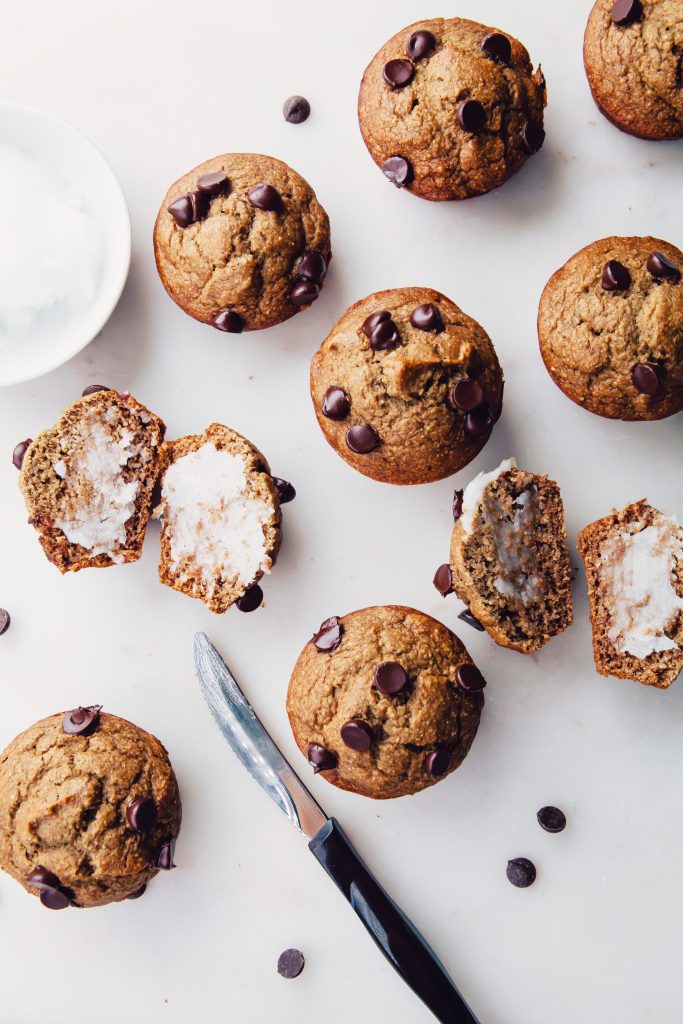 Blender Banana Bread Muffins
These easy to make Blender Banana Bread Muffins require less than 7 ingredients and are baked in 20 minutes. They are delicious, gluten free and dairy free; the perfect afternoon treat!
Ingredients
2 cups gluten-free oats
3 bananas, ripe
2 large eggs
¾ packed cup medjool dates, pitted
1 tsp baking soda
¼ tsp pink Himalayan salt
⅛ tsp cinnamon
Optional: dairy-free chocolate chips
Instructions
Grease muffin pan and set aside.
Preheat oven to 350 F.
Let's get the blending started! First blend your bananas, to have a nice liquidy base to help the rest of the ingredients break down. Add in the pitted dates and blend until smooth. Add in the oats, baking soda, cinnamon and salt and blend until broken down. Lastly, add in the eggs and blend until incorporated.
Pour batter into muffin pan (makes 12 muffins) and top with chocolate chips/chunks.
Bake for 18-20 minutes, let cool and enjoy!
Notes
Tools You'll Need:
- Muffin pan
- Blender
- Measuring cups
- Measuring spoons
PIN ME!