Cassava Flour Sugar Cookies, THE perfect recipe addition to your next holiday cookie swap party. Believe you me.
They are like a little baking miracle. Why? Because they don't have gluten, dairy or eggs, yet they rise beautifully, hold together nicely, and taste like a sugary dream. Plus, they're oh so adorable.
Just grab some icing and sprinkles, and you're on your way to major cookie swap success!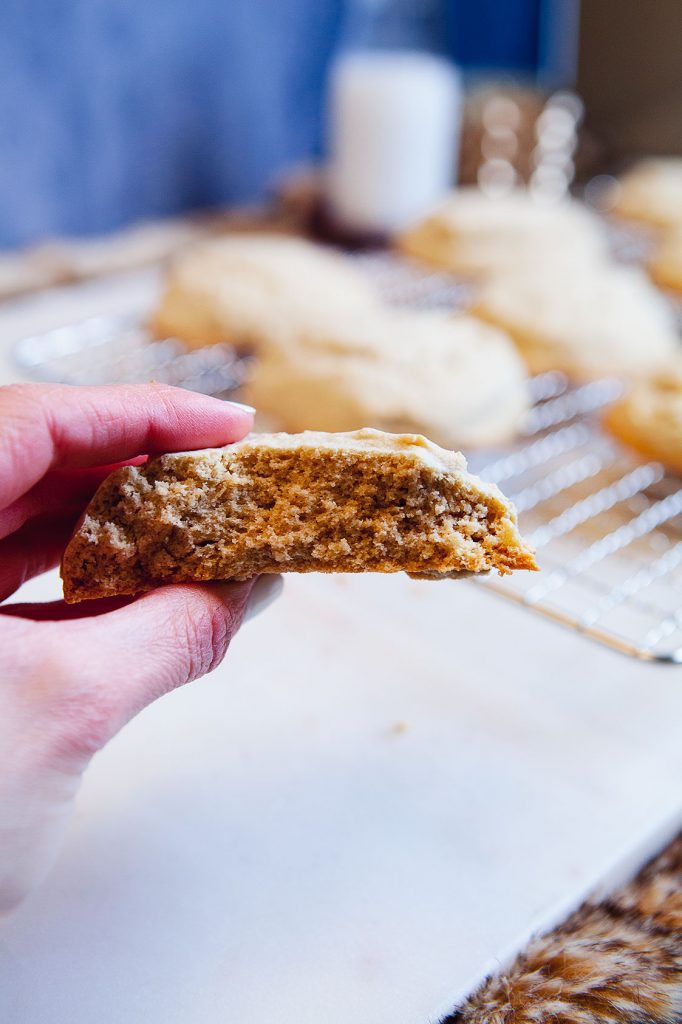 It isn't too often I make cookies, as I am mainly a granola and bread/waffle kind of gal. However, this year, I got this mega urge to make a good Paleo sugar cookie.
It might have been because it seems like every blogger and their mother is making cookies and sharing them on social media right now. Which would of course take my cookie-craving levels to an all time high, dragging me to the nearest store to get ingredients.
The nice thing about this recipe though, is that you only need 7 ingredients. And you may already have most of these at home. Another nice thing? 10 minutes in the oven and that's all you need. 10 little minutes and cookies are made!
And so after 7 ingredients and 10 minutes, you'll be left with the most delicious, warm, good-for-you cookies that you'll make this year. But best part? They come without the bloat or guilt. Ummm. Yes, please.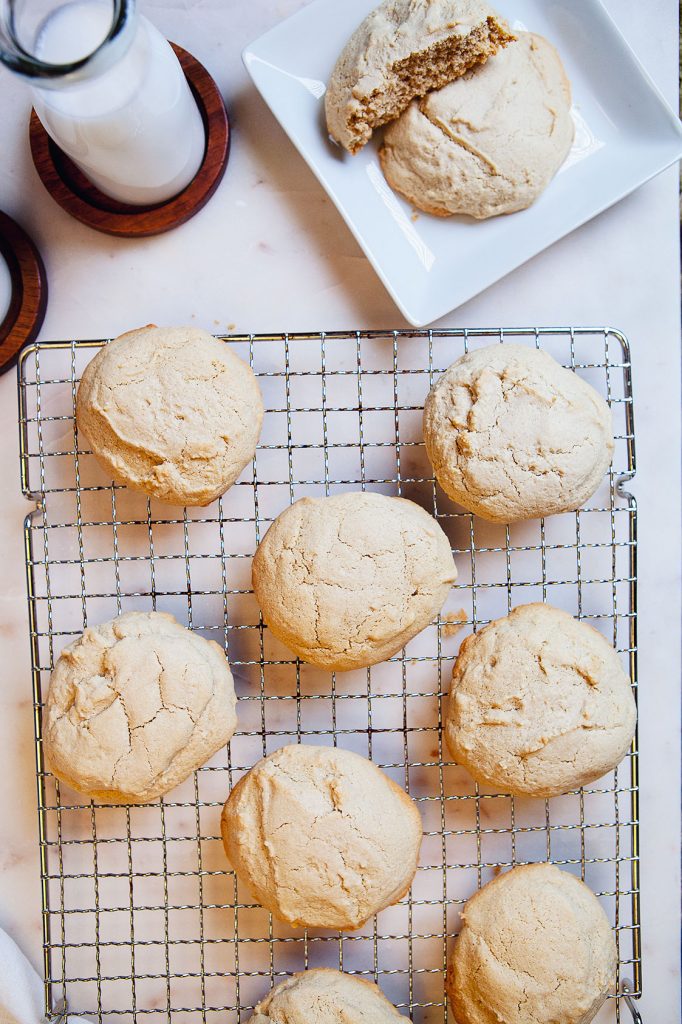 I haven't gone to a cookie swap in years. In Ecuador we never had cookie swaps, at least I never heard of anyone hosting one nor going to one, but in the US, cookie swaps are a major thing. I am sure you've gone to one or two, yeah?
In my last years of college, and a few years thereafter, my cousin's mother-in-law (who also lives in Boise) hosted Christmas cookie swapping parties for a group of around ten to fifteen women. We'd all get together, bring wine and all the ingredients needed for our own cookie recipes, and spend the afternoon baking away.
Once all the cookies were done baking, we'd each grab a few cookies from each recipe and end up with cookie tins filled to the rim. So much fun. And so much YUM.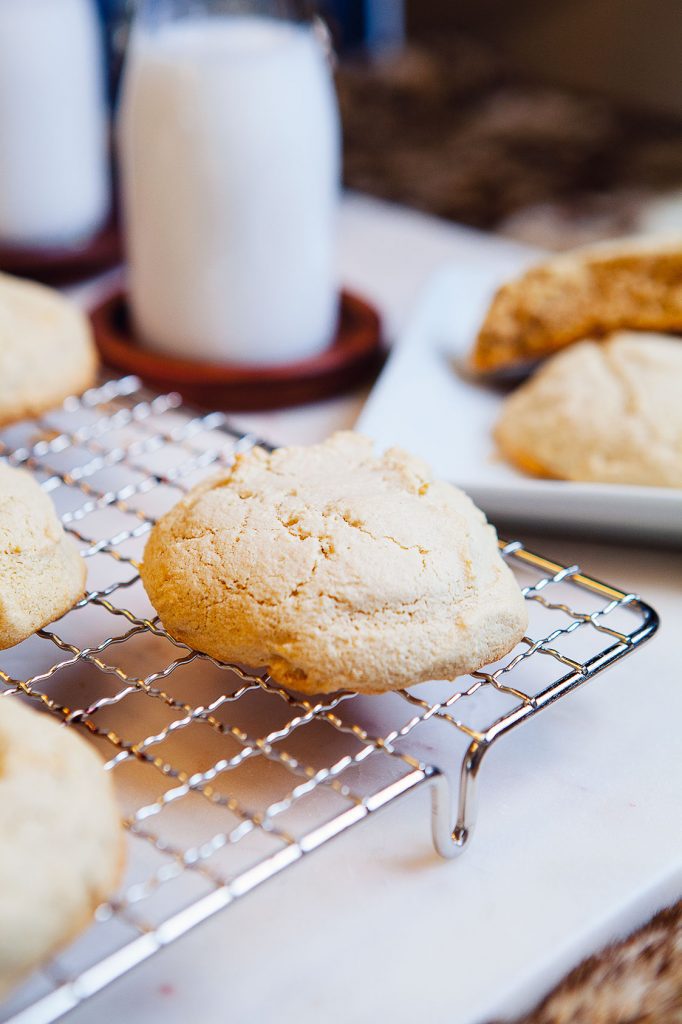 I miss those days. Maybe it's time to start the tradition again!? Perhaps not this year, as  we're gearing up for an international trip to go see my family, BUT…definitely next year!
If you have any cookie swap parties coming up, think about bringing these beauties as one of your cookie recipes. Or you could even make these for Santa! They can be decorated just like you would any other sugar cookie, so use them as a blank canvas and get creative with your greens, reds and whites! They'll be super pretty and absolutely delicious. Plus, there is no better treat than a treat that is 100% guilt-free and 100% satisfying. Amiright?
I just went to Williams Sonoma yesterday, as I heard their cookie decorating tools and supplies were 20% off. I got a really handy frosting tool and a bunch of really cute sprinkles that I'm going to use to decorate these Paleo Sugar Cookies. My hubby's said he'd help, which I'm really looking forward to!
These Cassava Flour Sugar Cookies are:
Paleo
Vegan
Gluten-free
Dairy-free
Processed sugar free
Easy to make
Fun to decorate
Delicious
Perfect for cookie swaps!
Enjoy baking them, cuties! Oh, and be sure to snap a photo and tag me on Facebook or Instagram, so I can see how you decorated your yummy cookies!

Cassava Flour Sugar Cookies
These delicious and easy-to-make Cassava Flour Sugar Cookies are 100% paleo, dairy-free, gluten-free and egg-free! Perfect anytime treat, for kids & adults!
Instructions
Preheat oven to 350 F.
Place all ingredients in a standing mixer. Start mixer on slow speed first, to incorporate all ingredients, and then mix on medium-high speed until well combined.
Use ice scream scooper to scoop dough and form cookies, placing them in a greased baking pan. Make sure each cookie is spaced from the other, so it has enough room to expand in the oven. Bake for 10 minutes, and let cool completely.
Notes
Tools You'll Need:
Baking pan
Standing mixer
Ice cream scooper
Measuring cups
Measuring spoons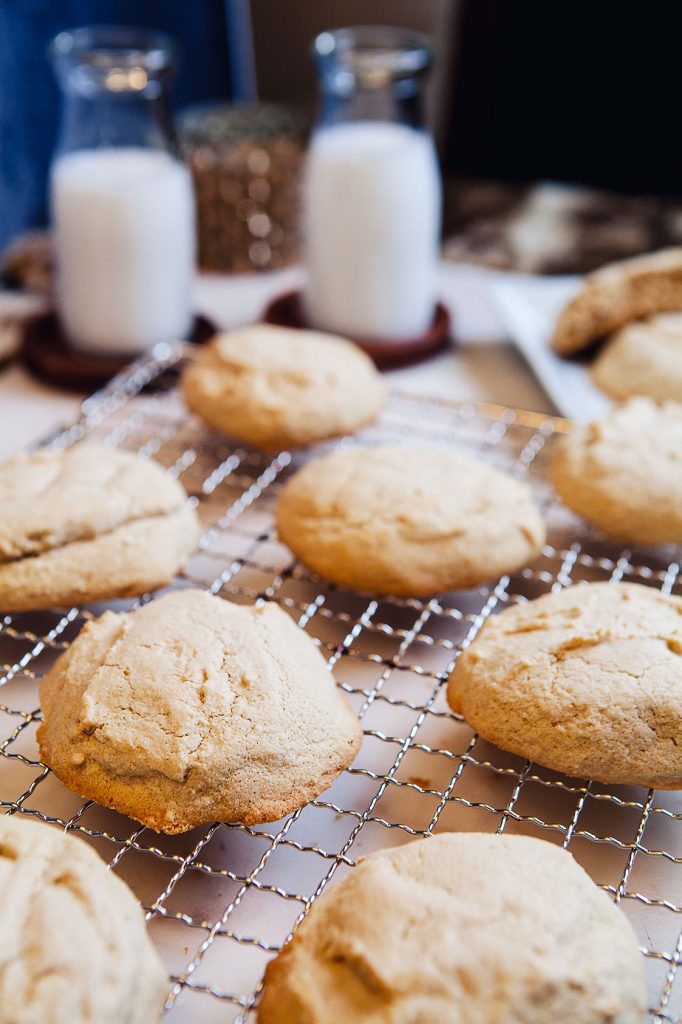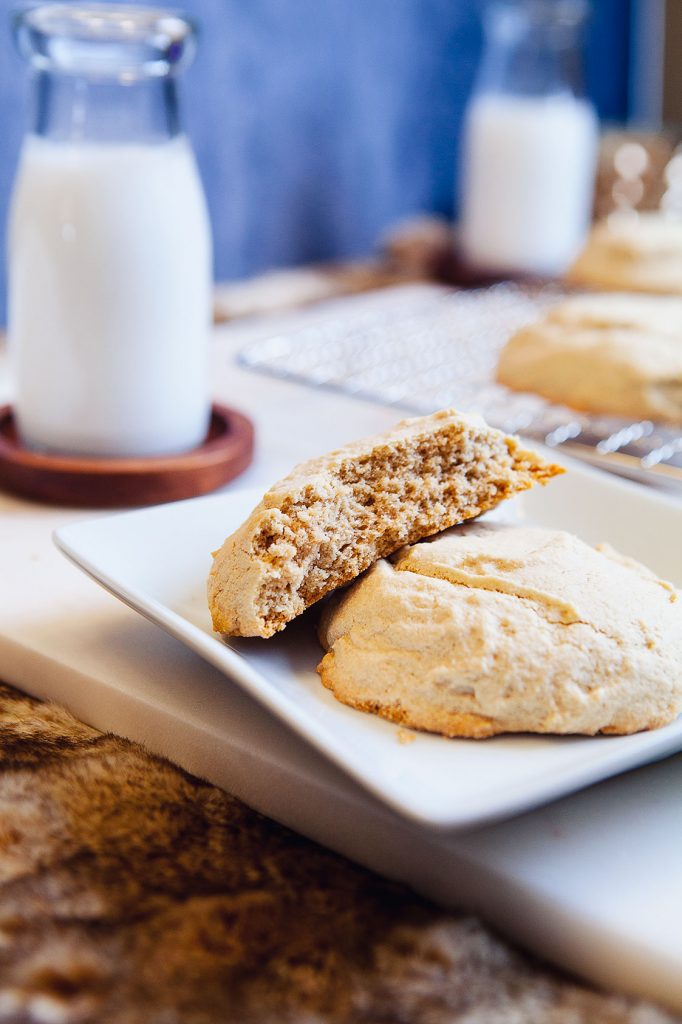 PIN ME!