Are you guys ready to tour Italy in 11 days?! Oh my goodness, it'll be the trip of a lifetime. You guys are going to love it!
This blog post has been a long time coming. I've been wanting to share our Italy trip itinerary with you guys for over four months now, ever since we got back from Italy (August 22, 2017). Sorry it's taken me this long to post, but hopefully you'll find the content helpful and insightful even if it's coming to you a bit late.
Our vacation was 13 days long, where the first and last days were both spent traveling to and from Italy (Boise-Venice, Naples-Boise). If we subtract those 2 days from our entire trip duration, we are left with 11 full days of Italian exploration.
11 days was a great amount of time for our trip; we felt that it gave us enough time to see a lot of the places we wanted to see and do a lot of things we wanted to do, without feeling like the trip was too short.
Like us, most people can't take much more than two weeks off from work at a time, as life is busy and people have responsibilities. But if you can manage 13 days off and you're wanting to explore Italy, this is the perfect post for you.
Without further ado, let me take you through our Italian journey!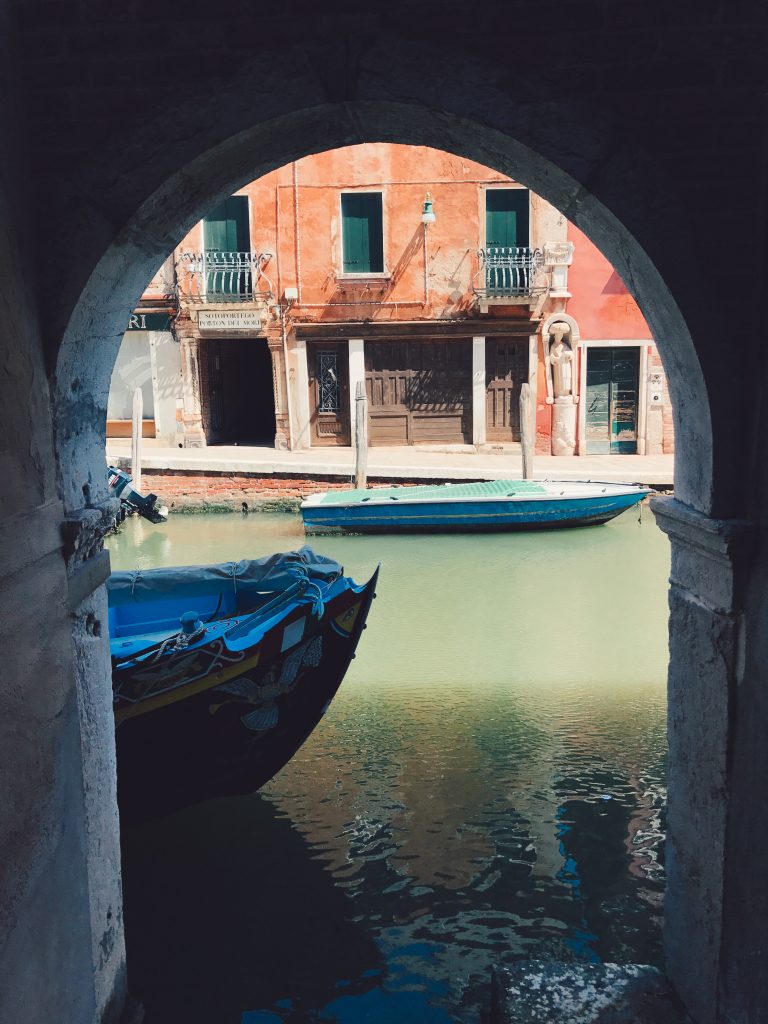 This blog post will cover:
How to prepare
What to pack
Where to go
What to do (transportation, hotel, sights, eats)
There is so much to cover, so let's get started!
---
1. How to Prepare
Request time off work
This is a no brainer. No time off work-ey, no time for play-ey.
If you're your own boss, determine which days make more sense for you to leave on a trip without stressing about deadlines and commitments. If you have a boss, make sure you speak to him/her to figure out which dates make most sense for you to leave the office. Plan ahead and leave everything taken care of, so that you're worry-free while on vacation.
In our case, our vacation time highly relied on my husband's work. He has a virtual reality startup and it's crucial for him to direct employee's work on the daily. To plan for our trip, he made sure he communicated his intention to leave for two weeks and left a bunch of stuff taken care of prior to leaving; he also made himself available via phone or email while in Italy.
Determine what kind of traveler you are
Here is where everyone is different. Some people like to be structured and organized when they travel and some people like to play it by ear and see where their adventure takes them.
Find out what kind of traveler you are and what kind of experience you want. Do you want to see as much as you can in the limited amount of time you have in that country? Or do you want to be a free spirit, spend time talking to the locals and go from there? There is no right or wrong, so pick according to your liking.
For us, we like structure. We feel that with structure we are able to take full advantage of the limited time we have abroad to see all we want to see. Especially in a country like Italy that is packed with history, scenery, art, etc.
Get recommendations from friends & family
Do you have friends or family members who have been to the country you're wanting to visit? If so, take them out for a coffee date to learn from them as much as possible. Ask them questions and let them give your smart recommendations.
If you don't have people close to you who have been to the country you're wanting to visit, no biggie! Find blog posts (like this one!) that can help guide you. Bloggers are great and unbiased resources that have a lot to share.
For us, we had my brother as a great Italian resource. He had been to Italy many times, so he was our perfect suspect! We got on the phone with him and he was able to recommend places he thought we'd enjoy the most. He said that, knowing us, he knew we'd love Venice, so Venice had to be the first place we went to and spent the most time at. He recommended Florence as the next stop, because it's a must for all things architecture, art, food and wine. He then recommended Rome, because of it's history and art, but said to spend the least amount of time there as he knows we don't necessarily enjoy big cities. Lastly, he recommended the Amalfi Coast, where he knew we'd find cute towns by the ocean, with romantic sceneries and great seafood.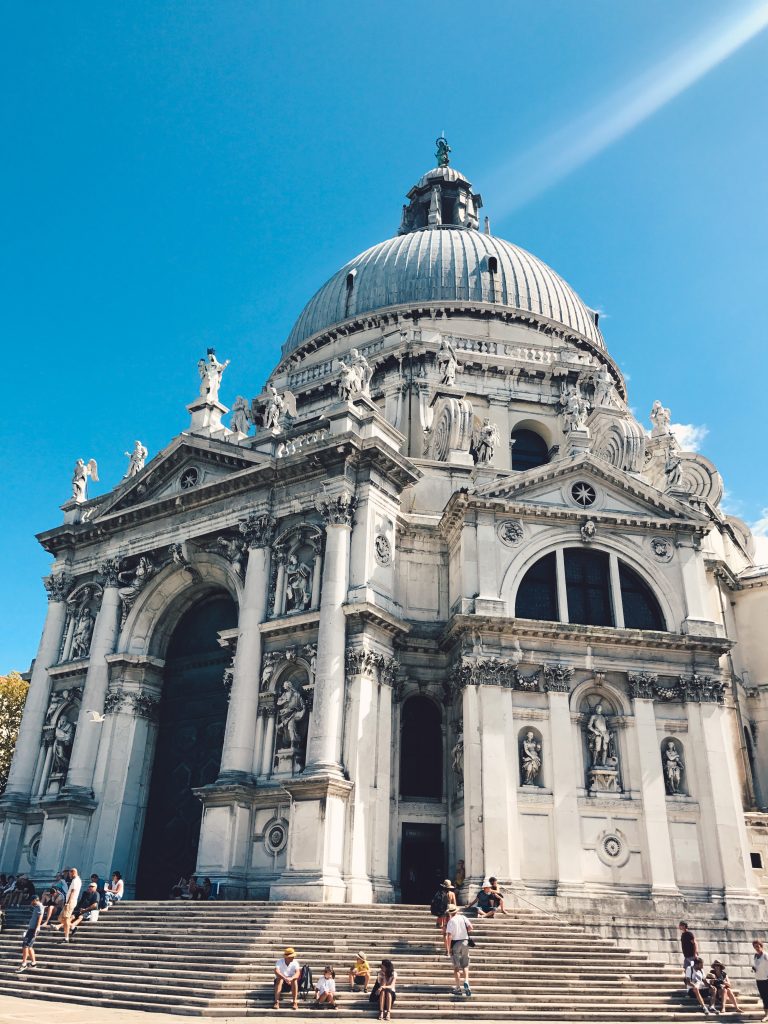 Learn about the country
There is nothing better than building up the anticipation to travel to a place. It gets you extra excited about the location and it makes you appreciate your trip THAT much more.
A great way to do this is by learning as much as possible about the place, about its people and its history. Study up on the main attractions and the cool events that are coming up. Heck, even watch fun movies filmed in the cities/towns you plan on visiting, so you can get a feel for all that awaits!
Once we had a good idea of the stops we wanted to take, we went to Barnes & Noble to browse through all of the visit-Italy books.
The one that caught my attention the most was called Best of Italy by Rick Steves; it included all the places we wanted to visit, good maps and great recommendations. We bought the book and I read all about Venice, Florence, Rome and the Amalfi Coast for the next two weeks. My husband and I also watched a few classic movies filmed in Italy prior to our trip, and we loved every second of it: Roman Holiday, Under the Tuscan Sun, Eat Pray Love, The Italian Job, Just Married.
Book flights, hotels & trains in advance
This is a crucial step, because without these, your trip would obviously never happen. You need a flight to get there, you need places to stay and you need to figure out how to go from one place to the next.
By booking your trip two to three months ahead, you'll get better rates and a better selection. Here is where organization and structure come in handy, as nailing down your trip's itinerary is an important step in completing bookings in advance.
Since we were set on Venice, Florence Rome and Positano, I began looking into flight and hotel options. Nailing down how long you want to stay at each location is important for this step; you'll need this to know how many hotel nights to book at each location and how much time you'll have available in each place to prioritize sightseeing.
Deciding how long you're going to be at each city is also important so that you can figure out your transportation needs.
We figured out that trains was our best form of transportation from one city to the next, so we booked our trains in advance via TrenItalia. We booked all of our train rides in 1st class, because the price difference wasn't much, and the seats were much more comfortable and spacious.
---
2. What To Pack
Travel Essentials
There are three little things that you must bring with you in your carry-on luggage and guard like gold, as without these you'd be stranded.
They are:
Valid Passport (and visa, if applicable)
Credit Card(s)
Cash
When traveling internationally your passport is crucial, and when traveling to places that require a visa, your visa is crucial too. It's important to make sure these two are not expired, as you don't want to run into any surprises at the airport.
Credit cards are important as all hotels require a credit card to keep on file during your stay, and you'll also need it to pay for tours, food, etc.
Cash is important, because there are quite a few places and transportation services that simply don't take credit cards. Plus, cash is also great to have on hand for tipping.
Consider the weather
Once you know all the places where you'll be stopping, do these two things:
Check the 10-day weather forecast
Check the annual weather averages
The first will let you know what the forecast looks like for the next few days, which is great because you want to pack about three to four days prior to your trip. Not before, because you may have to use some of the things you put in your bag before you take off, and not too much after, because it could add unnecessary stress before your trip.
The second will give you a great overall idea of what the cities' weather averages are, and allow you to prepare for those days for which the 10-day weather forecast doesn't show.
Packing based on the weather is ideal, as you'll bring clothes and accessories that will allow for a more comfortable stay.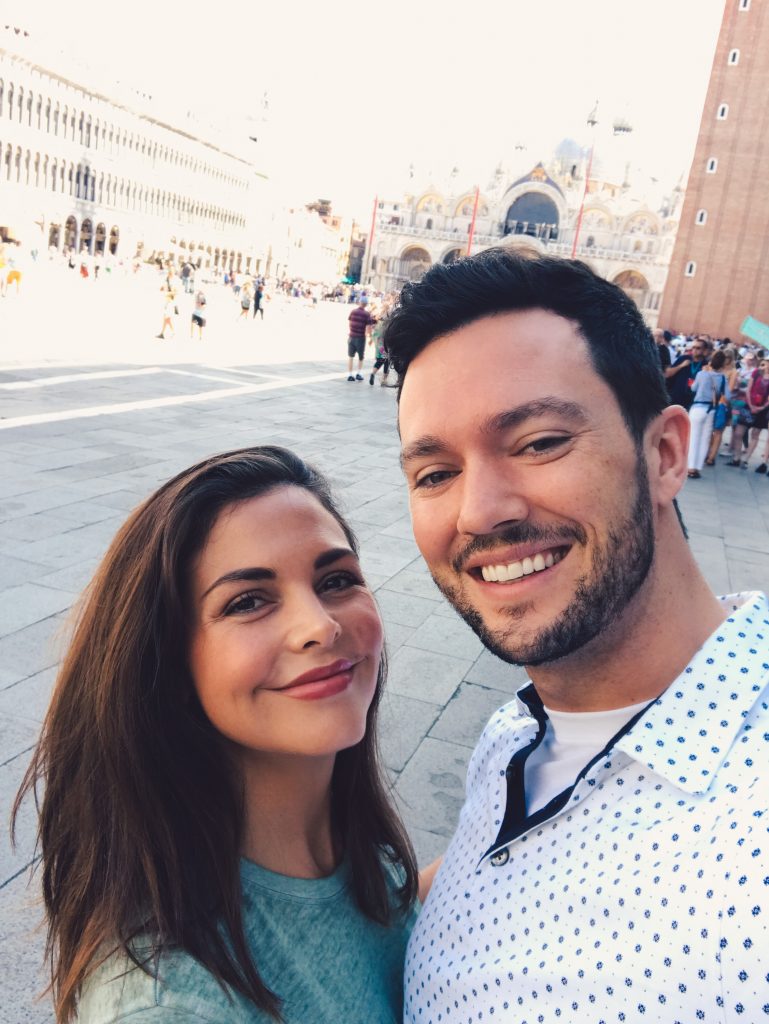 Consider activities
Another thing I like to do is pack based on the activities we'll be doing. You want to be equipped for all the fun things you'll be a part of, and be well dressed for the occasion.
Ask yourself questions like:
Will I be walking and touring around?
Will I go swimming?
Will I workout?
Will I go on fancy dates?
Then, based on your predictions, bring clothes and accessories to match those activities. It is better to have more than less, so think about this, but try to estimate as best as possible, since baggage weight is also an issue and you don't want to travel too heavy.
Consider the culture
There are places in the world that have cultures very different than our own. A lot of times, culture (or religious believes) dictate the way people dress. Make sure you do a quick online search before your trip, to learn a little more about the culture you're going to be visiting. Resources like Best of Italy by Rick Steve contain this information.
If you plan on visiting churches, sanctuaries or any other sacred places, there's usually a dress code you'll have to adhere to in order to get in. Find out what those are and plan on packing an outfit that respects those customs.
Consider fashion
This is not a crucial piece of the puzzle, but it can sometimes make our travel experiences that much better. Especially for us girls, since, for the most part, we like to feel pretty everywhere we go. If you want to feel extra special on a date night while on your trip, be sure to pack cute clothes that make you feel just that: special!
And since it's never a good feeling to feel overdressed or underdressed in a situation, do a quick search and figure out what people are wearing in the cities you plan on visiting. You'll find that fashion bloggers love to share their outfits while on vacation, so there are a ton of great resources out there that can show us what's "in" and what's not.
Consider electronics 
Electronics are super essential in our modern world. Most of us need our:
Phones
Noise cancelling head phones (essential for movie watching)
Tablets (essential for movie watching & reading) 
Laptops (for work, in case you have deliverables) 
Before you leave on your vacation, make sure you pack all of the electronics you think you'll need.
Important: remember to pack each device's charger & to request international internet access to your provider (this is HUGE, especially if you want Google Maps to guide you and if you want to access apps that can give you restaurant ratings).
Also, if you're traveling to a foreign land, where electric sockets are different from America's, be sure to buy an adapter in order to be able to charge your stuff. Amazon sells some great ones; this is the adapter I bought for our Italy trip.
I recommend packing any and all electronics in your carry-on, as we've had valuables stolen from our luggage before when traveling internationally.
---
3. Where To Go
Now we're at the fun part of the post! Where I share with you all of our Italian stops, where we stayed, how we travelled from place to place, what we did and where we ate.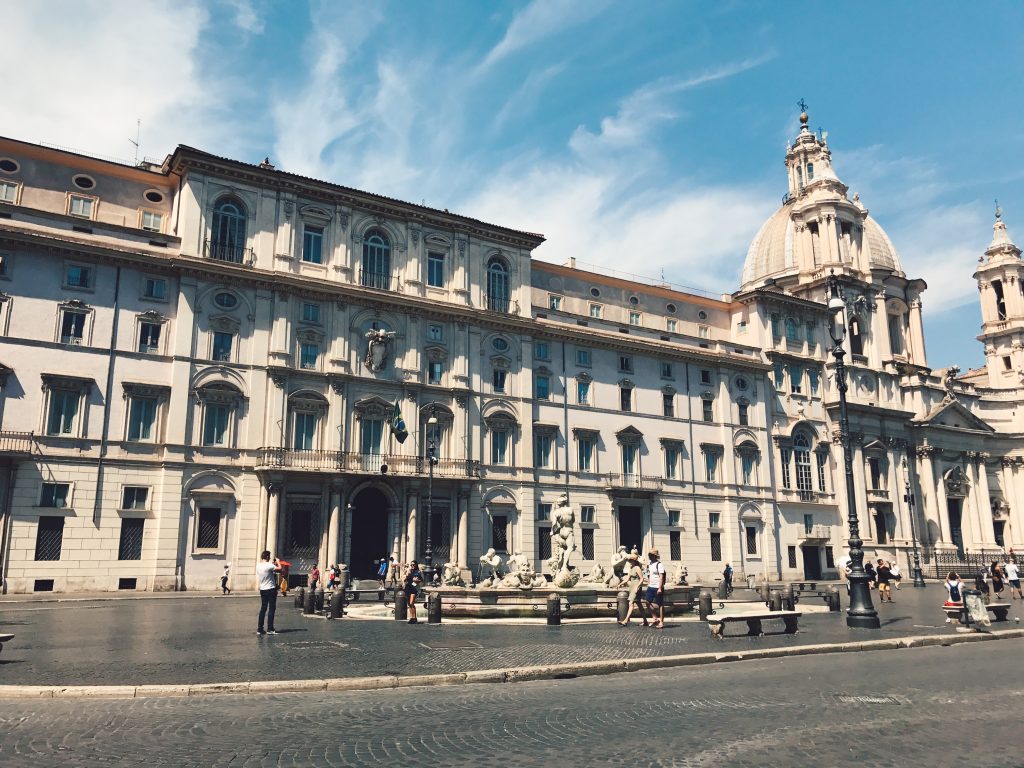 Here's how our 11-day Italy trip was broken down:
Arrive in Venice
Day 1 – Venice
Day 2 – Venice
Day 3 – Venice
Day 4 – Venice to Florence
Day 5 – Florence
Day 6 – Florence
Day 7 – Florence to Rome
Day 8 – Rome
Day 9 – Rome to Positano
Day 10 – Postiano
Day 11 – Postiano
Fly Home
You guys ready to be taken on a journey to the best spots in Italy? Here we go!
---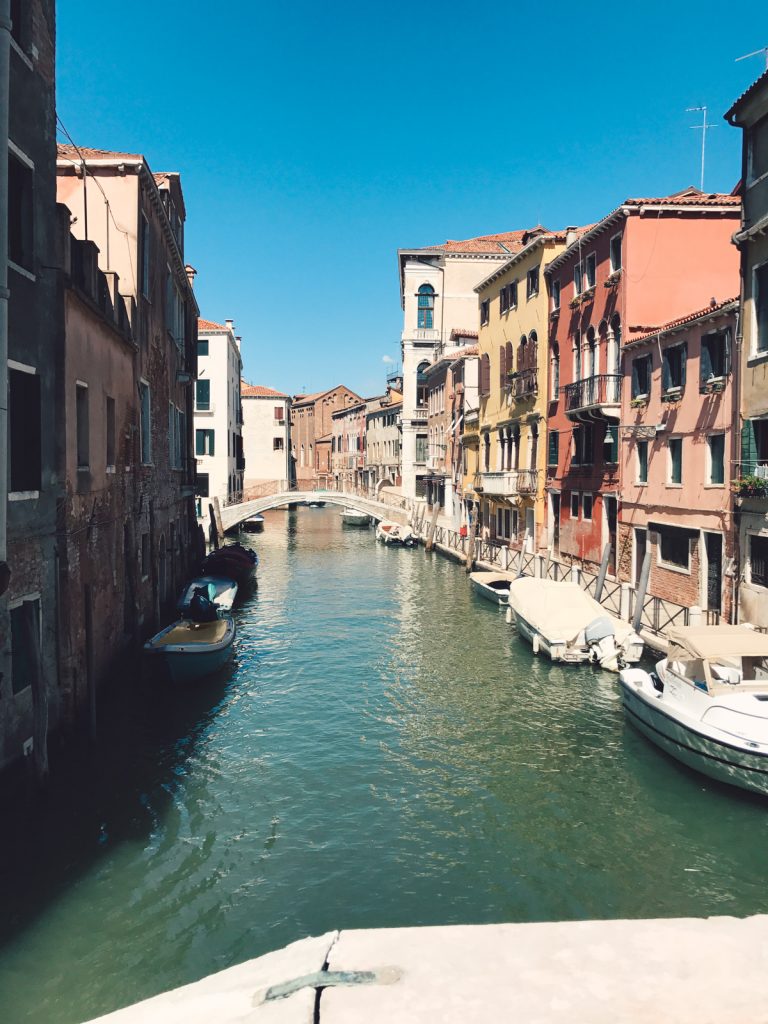 Venice is literally a place that I would only think to see in my dreams. We were there for 5 days, 4 nights and if we could have stayed longer, we would have. 'It's such a peaceful, romantic and gorgeous place to be in.
So much to do, so much to see and so many delicious restaurants to eat at.
Get my full Venice guide here!
---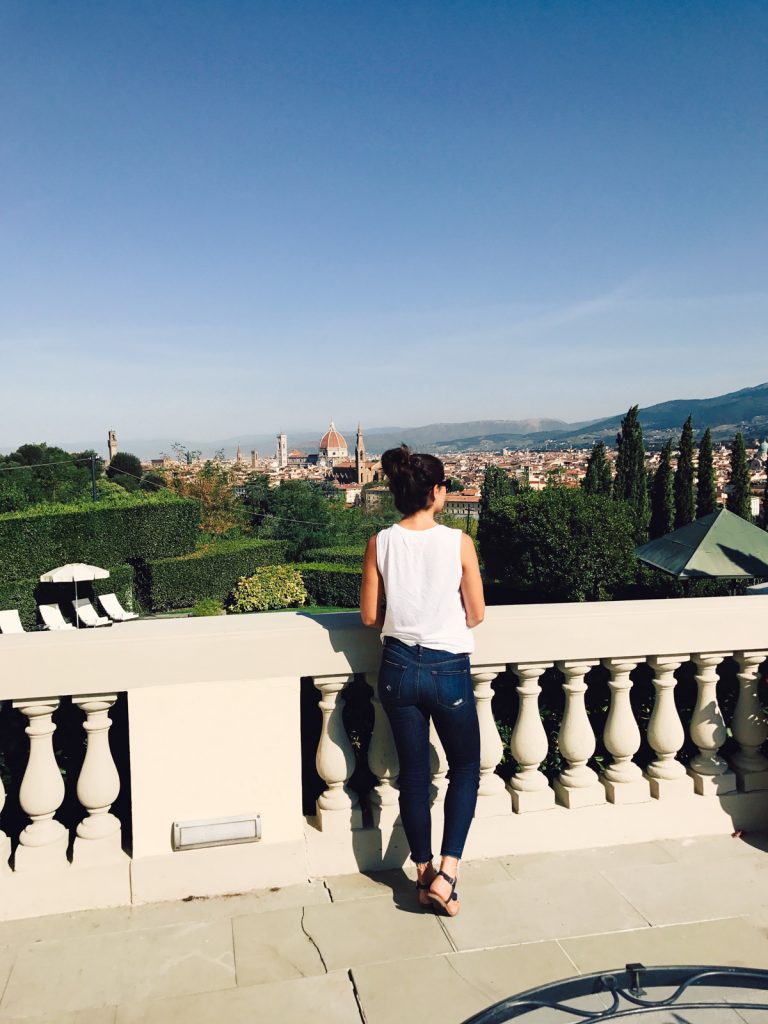 Florence is definitely a place where I can see myself living in the future. It is so peaceful, so friendly, so young feeling. There is inspiration and beauty everywhere you go.
There is also amazing food and gelato everywhere you go. If you're into art and/or food, this is the place for you. Into wine? Yup. Florence has you covered there too; there are a great deal of wine tours in Tuscany you can take that will make you feel like you are in a dream.
Get my full Florence guide here!
---
ROME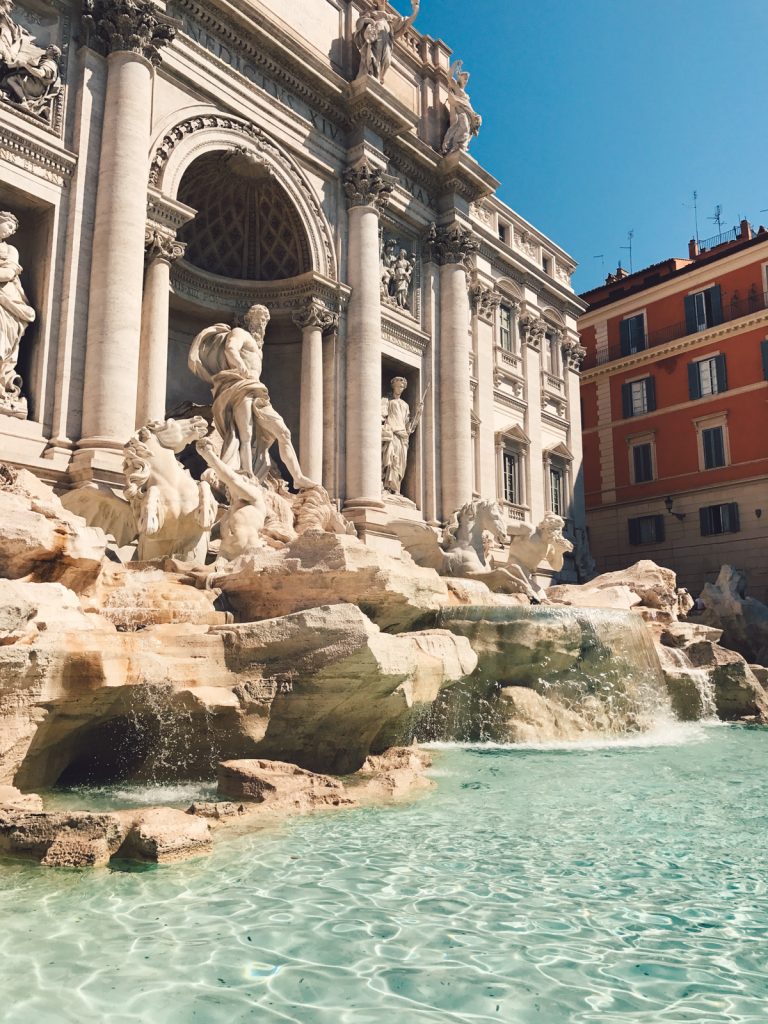 Rome was a classy, hectic, ancient, and grand all at the same time. In spite of its age, it was alive and you could almost feel the palpitation of its history in influence though the floors and city walls. Till this day, I have never seen anything like Rome. It's art is timeless, its air is fresh, its people are kind and humorous, and its culture has some kind of spicy flavor to it.
This capital was alive and well, and we were so happy to be there exploring its corners. Preston and I took a crash tour of the city, since we had limited time here and wanted to see so much. The tour lasted a little over 8 hours and every single second of it was magical.
We ate well, drank well and explored well. I'd go back in a heart beat!
Get my full Rome guide here!
---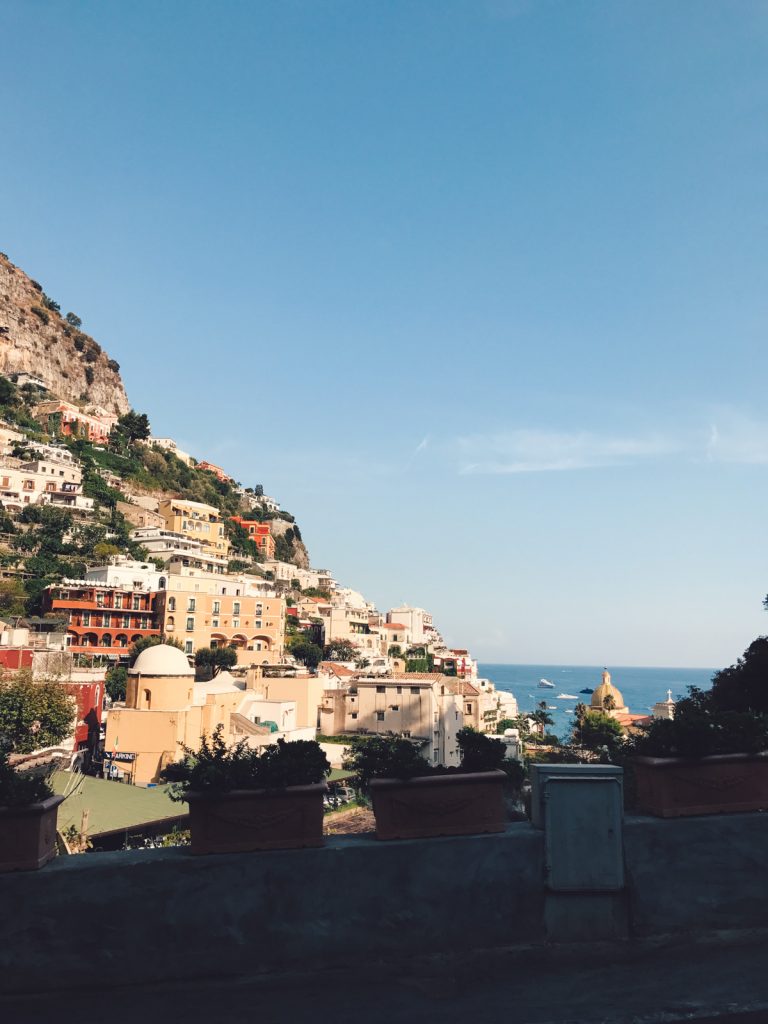 Oh man. What a town! There is definitely something in Positano's air, and once you've experienced it, it's hard to not want more of it.
This gorgeous coastal village was full of charm. Narrow streets filled with quaint restaurants, shops and cafes; pebble beach fronts decorated by colorful parasols and sun beds; Moorish style architecture rising on the steep slopes by the coast; still, glass-like water shimmering and winking at you from all sides…it's MAGIC.
We were there for 3 nights, but we could've easily stayed for 20. The people who lived there were pleasant and friendly, and the tourists were just as wonderful: polite, smiley and kind. A place you must visit in your lifetime!
Get my full Positano guide here!
---
Hope you enjoyed the read, and hope these tips help you on your next Italy trip. If you have any questions, or would like to share some tips of your own, be sure to comment below. XO
PIN ME!