I have a hot and spicy treat for you today. One that is perfect for an easy weekend; one of good food, vibey music, relaxation and full of chill — my kind of weekend.👏👏
If you've been following me for a while, or if you know me personally, you know I am a true lover of salsa. I love me a good salsa.
A good salsa is everything, it's the queen of the party, the guest of honor to any gathering and event. Homemade salsa paired with tortilla chips and accompanied by a drink…man, you're set for the night!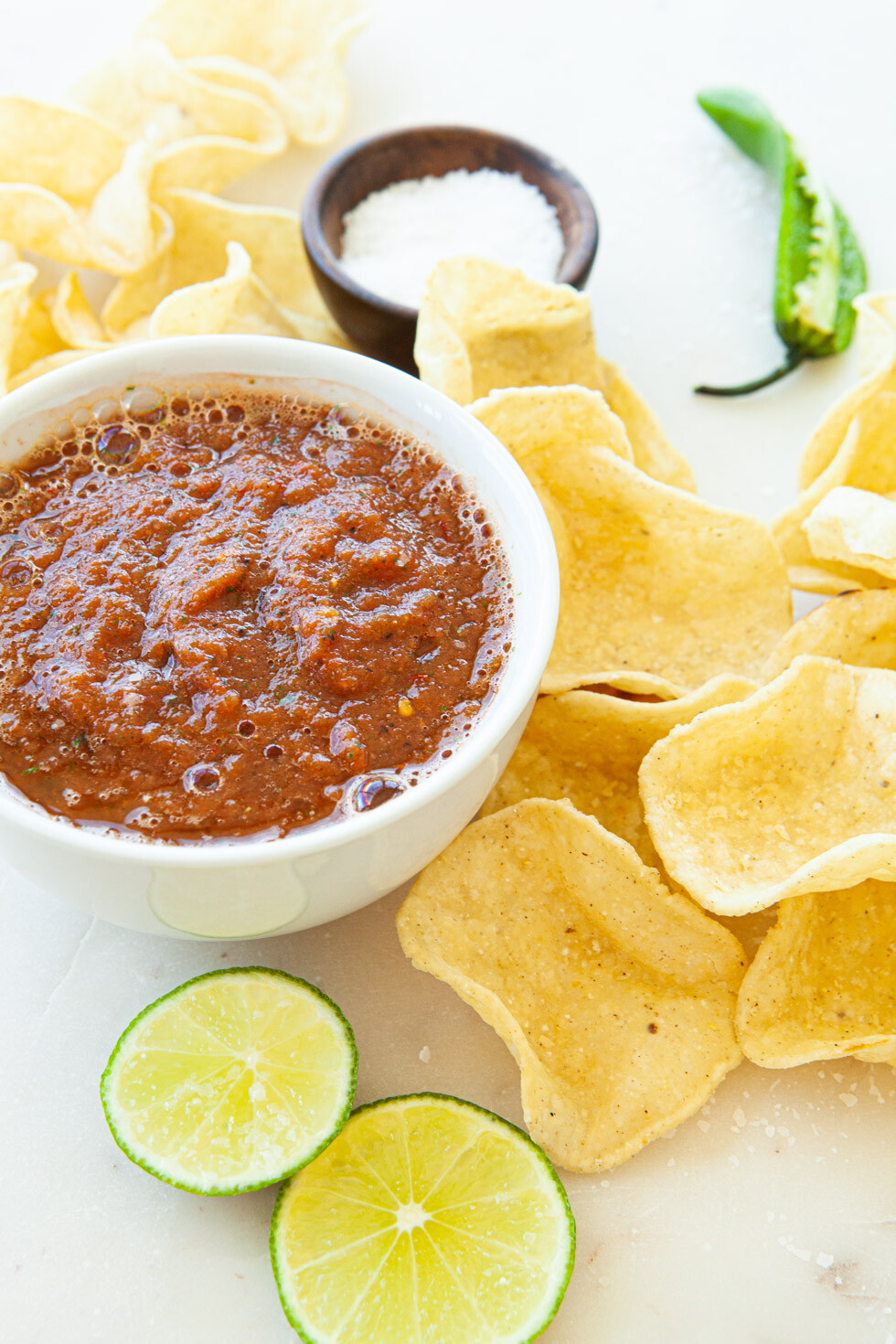 I could literally live off of chips and salsa. I love the combo so, so much. Because of this salsa obsession, I've already shared two solid salsa recipes with you before: 5 Minute Paleo Salsa and Tomatillo Salsa.
However, two is not enough. Salsa variety is crucial. 🙌  As humans we love to switch it up here and there, our cravings are often changing, therefore we need plenty of options.
So here it is…my THIRD solid salsa recipe! Friends, say helllllllo to my Fire Roasted Chipotle Salsa. 🌶 It's spicy, full of flavor, fresh, tangy, citrusy…all the good things.
For it, you'll need: Fire Roasted Tomatoes, Chipotle Peppers in Adobo Sauce, Onions, Cilantro, Limes, Garlic, Salt and Pepper. Uncomplicated and unpretentious ingredients.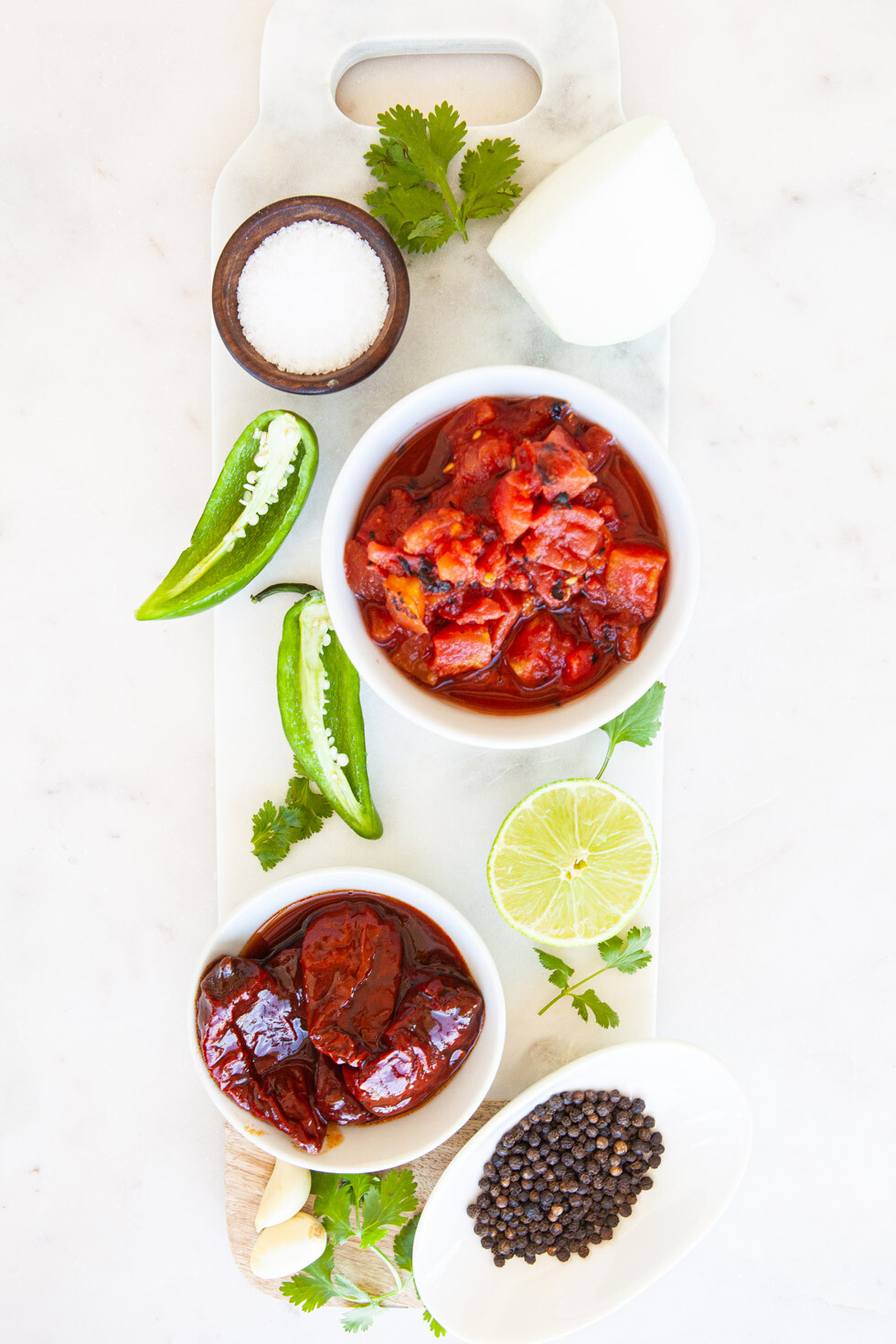 The tomatoes and chipotle peppers I like to get are all linked in the recipe section below, but you can obvi use whichever you prefer or the ones that are readily available to you.
Isn't this little salsa lineup pretty, though? 😍 #swoon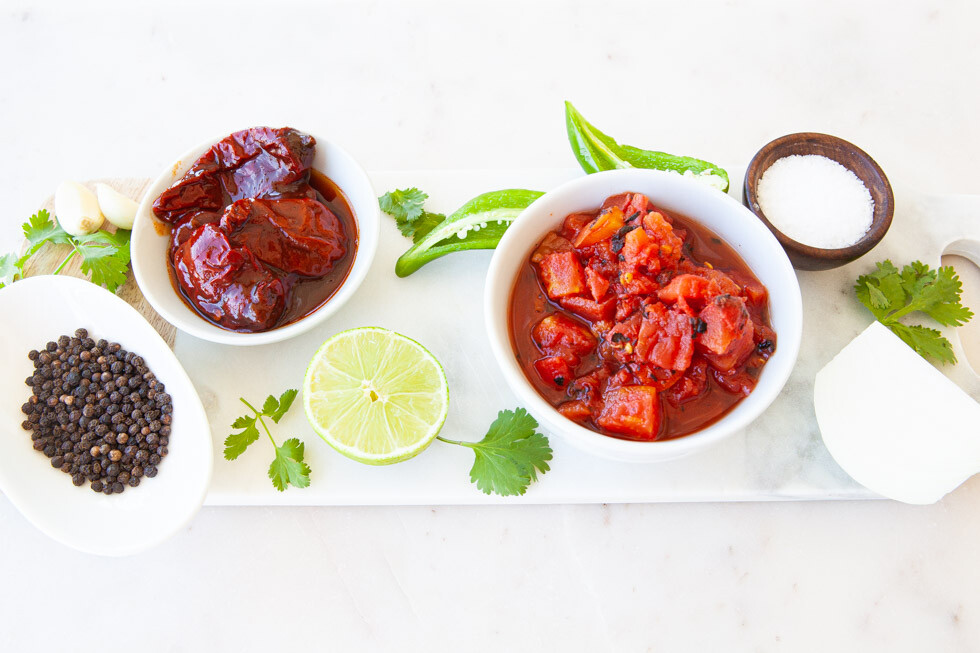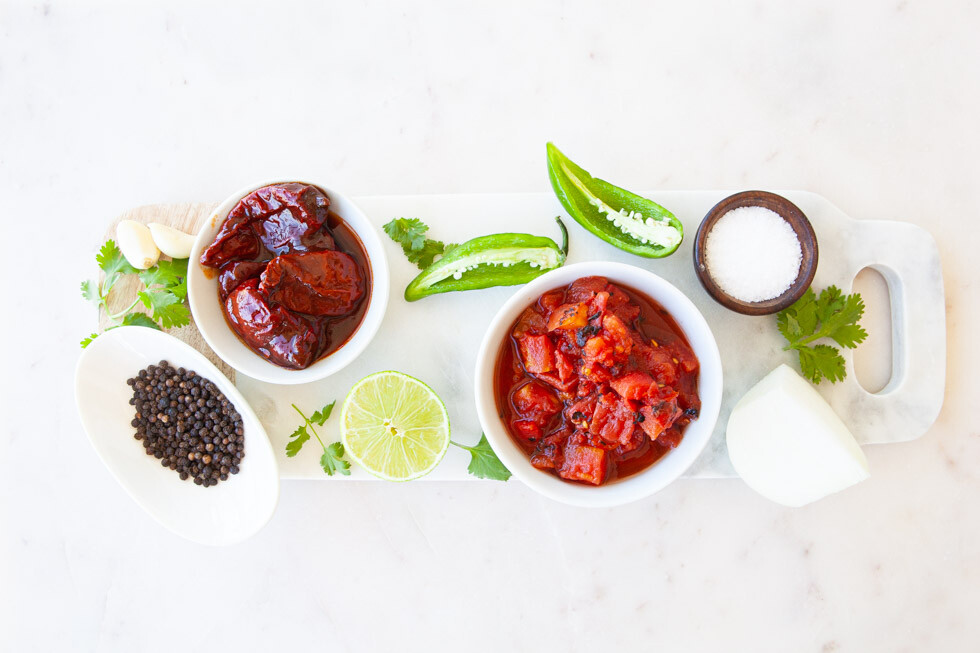 I know you'll adore this one as much as the other two! It has a bit more bite than my 5 Minute Paleo Salsa, and uses completely different tomatoes than my Tomatillo Salsa, so you'll definitely have a pool of options to chose from for your next Taco Night or Summer BBQ. Go with whatever suits your fancy at the moment!
Also, if you're shopping for a new favorite chip, lemme recommend Late July's Organic Sea Salt Dippers. They are perfectly salted, perfectly crunchy, perfect for dipping…and best part? They use simple ingredients!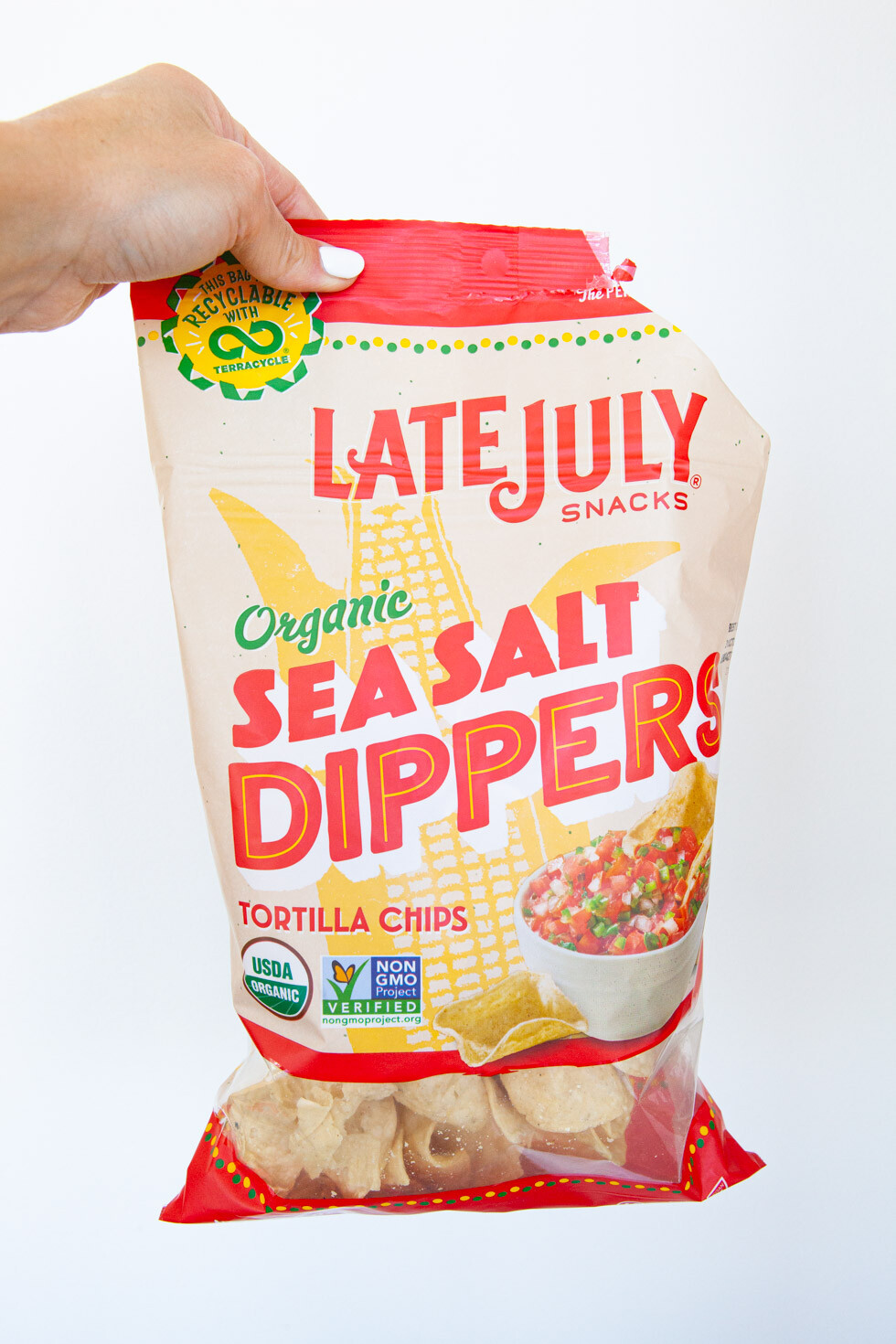 Note: these tortilla chips are made of corn, so if you're fully Paleo and do not eat corn, these are not for you; for my Paleo peeps I highly recommend Siete's Lime Tortilla Chips. The lime ones are by far my favorite from Siete.
You can get these from Whole Foods or from your favorite natural/organic grocery store. I love the simplicity of ordering them online from Whole Foods via Amazon for delivery or pickup. They almost always have them in stock. They are both a staple in our home.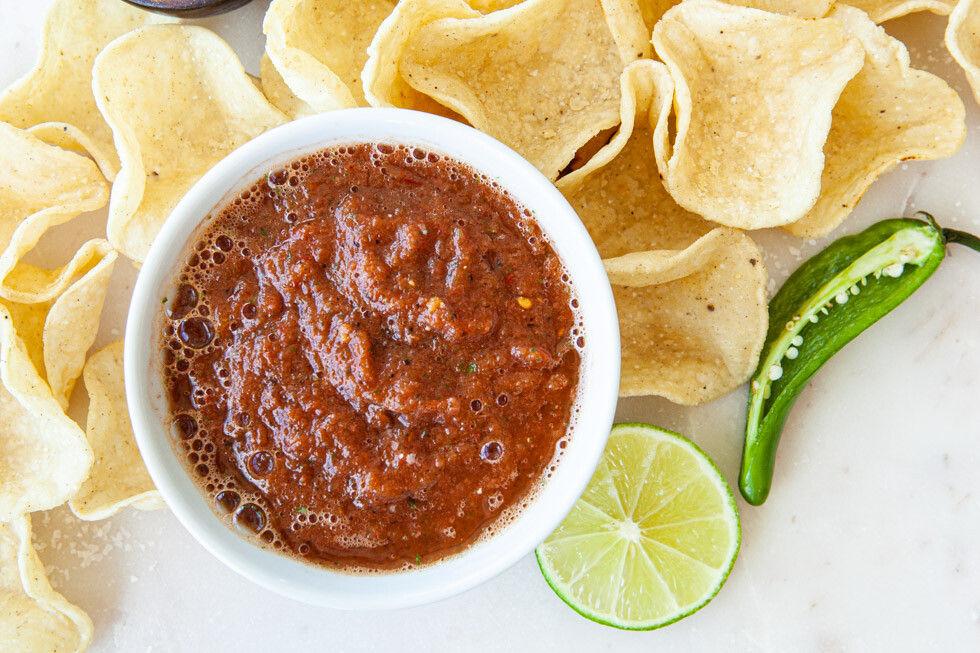 So get yourself these staples if you don't have them handy already (onion, garlic, lime, cilantro, jalapeño pepper) and a few cans of fire roasted tomatoes and chipotle peppers in adobo sauce. You'll want to make this until Summer is over, and maybe even the rest of the year!
This recipe doesn't require fresh tomatoes, so you can make a consistently delicious salsa all year long! Amazing results no matter the time of year.
Just remember to pair your salsa with your favorite tortilla chip and spirited bevvie, and you'll have a fun and delicious night…one that is best shared with family and friends!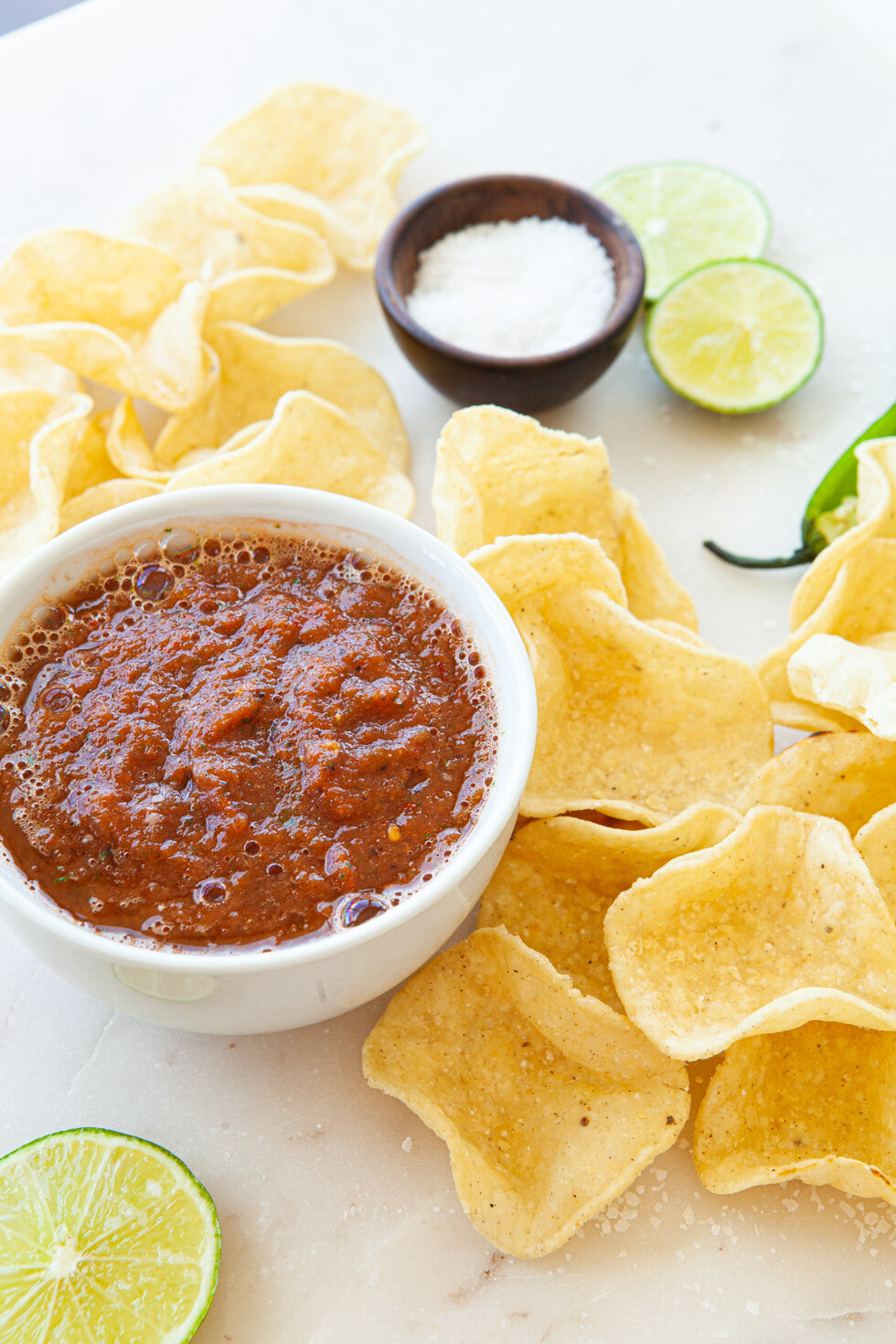 I hope you LOVE this Fire Roasted Chipotle Salsa! It is:
Well balanced
Spicy
Citrusy
Tangy
Satisfying
& Delicious!
It's perfect along with chips, on top of my Mexican Sweet Potato Rounds, Sweet Potato Mexican Salad Bowls, Plant Based Mexican Bowls or on your preferred grilled protein. YUM!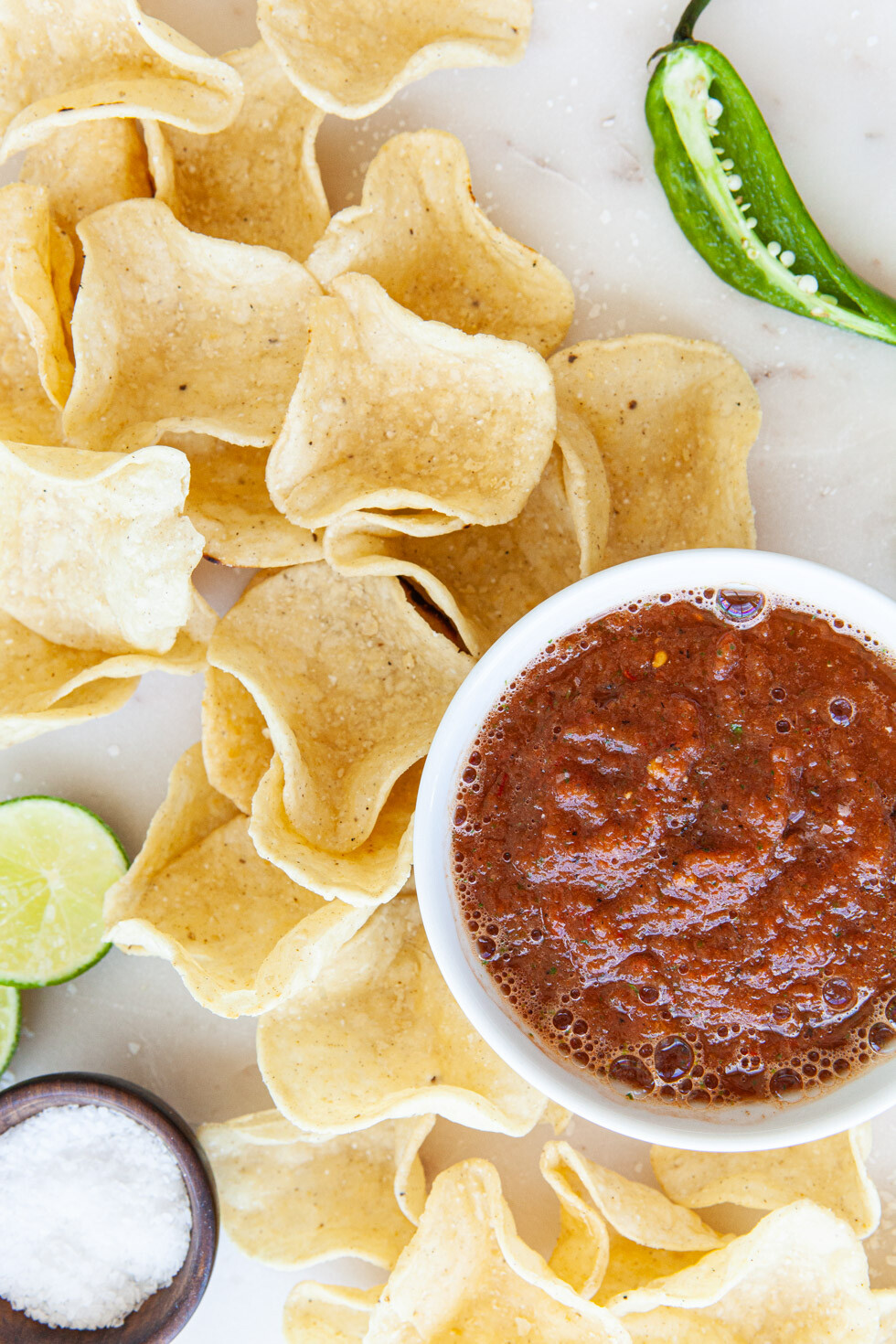 Fire Roasted Chipotle Salsa
This delicious Fire Roasted Chipotle Salsa is a crowd pleaser; eat it with your favorite tortilla chips or on top of your go-to grilled proteins. A healthy homemade salsa that is guaranteed to become a new staple!
Ingredients
1 can 14 oz fire roasted tomatoes (I get this kind)
½ white onion
½ cup cilantro
1 lime, juiced
2 garlic cloves
½ jalapeno pepper
2 chipotle peppers in adobo sauce (I get this kind)
1 tsp coarse kosher salt
½ tsp freshly cracked black pepper
Instructions
Add all ingredients to a high-speed blender or food processor and process until ingredients have broken down and until desired consistency is reached. For chunkier salsa, blend less. Taste and adjust seasoning as needed. Serve with favorite chips and enjoy!
PIN ME!