These Nutella Collagen Bliss Balls are going to knock your socks off. They are LITERALLY the best treat my husband and I have tried, and we have tried many. We finished all eleven of them (recipe yields eleven bliss balls) in a matter of three days, and we tried hard to make them last. Trust me when I say that it was challenging not to binge eat these.
Because they are made with cacao powder and hazelnuts, they taste just like Nutella or like those decadent Ferrero Rocher chocolates that you get once in a while as a stocking stuffer for Christmas. And if you've tried either of these, you know the taste is magical. Pure chocolatey bliss. Hence the naming of these balls: bliss balls. You. Will. LOVE. These.
These magical little bliss balls are also made with collagen peptides (which are a total miracle worker for your hair, skin, nails, joins and bones), cashew butter, cashew flour, vanilla extract, honey and cinnamon. See, awesome ingredients make awesome products. Therefore, these little balls are just that: awesome.
We enjoyed most of them by themselves, along with a nice cold glass of non-dairy milk or coffee, but a few we added as a topping to our fave post-dinner healthy bowls. Which obviously took them to the next level and boosted their richness up a notch. We like rich treats though, so we were happy campers with this fabulous bliss ball addition. They are not too big, kind of like the size of a ping-pong ball, so nothing we couldn't handle!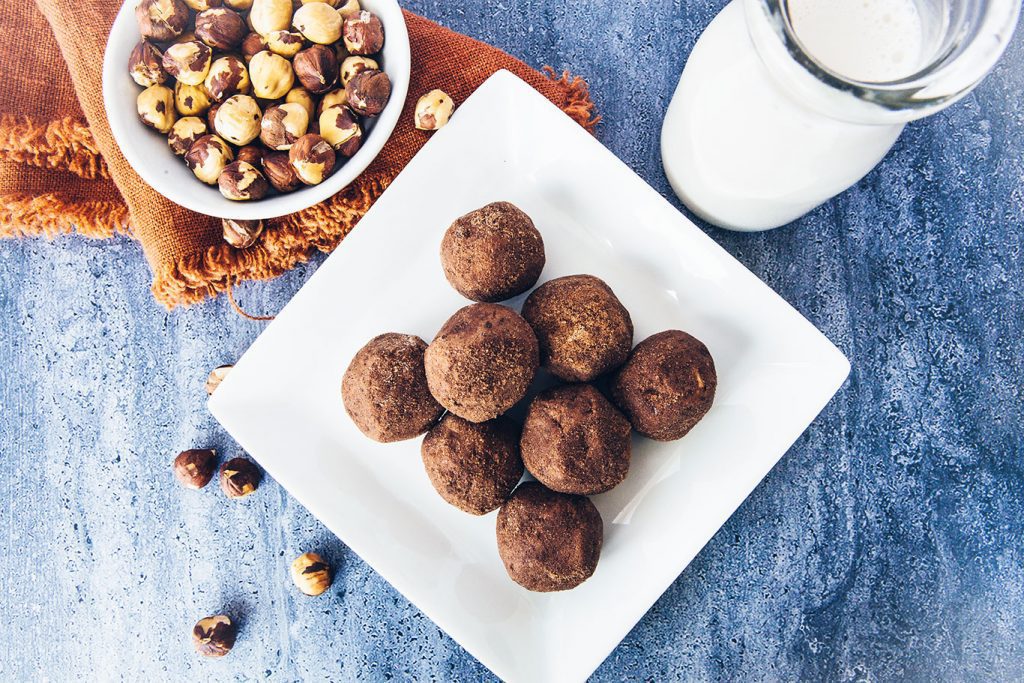 These Nutella Collagen Bliss Balls are:
CUTE
Nutritious
Chocolatey
Nutty
Beautifying (because of the collagen)
Paleo
Gluten-free
Dairy-free
Easy to make
Fun to eat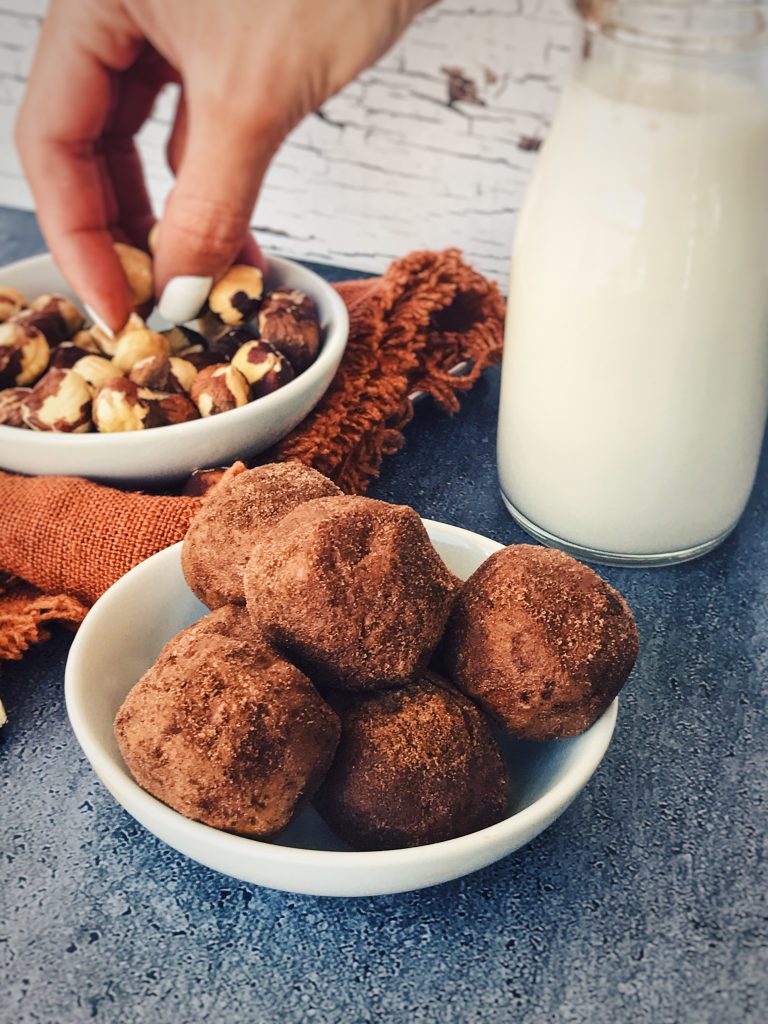 And guess what? For the roasted hazelnuts this recipe calls for, I shared an awesome homemade roasted hazelnut recipe yesterday that I think you should definitely use. Your roasted hazelnuts will taste a lot fresher this way, and they end up being cheaper too. Win-win, wouldn't you say?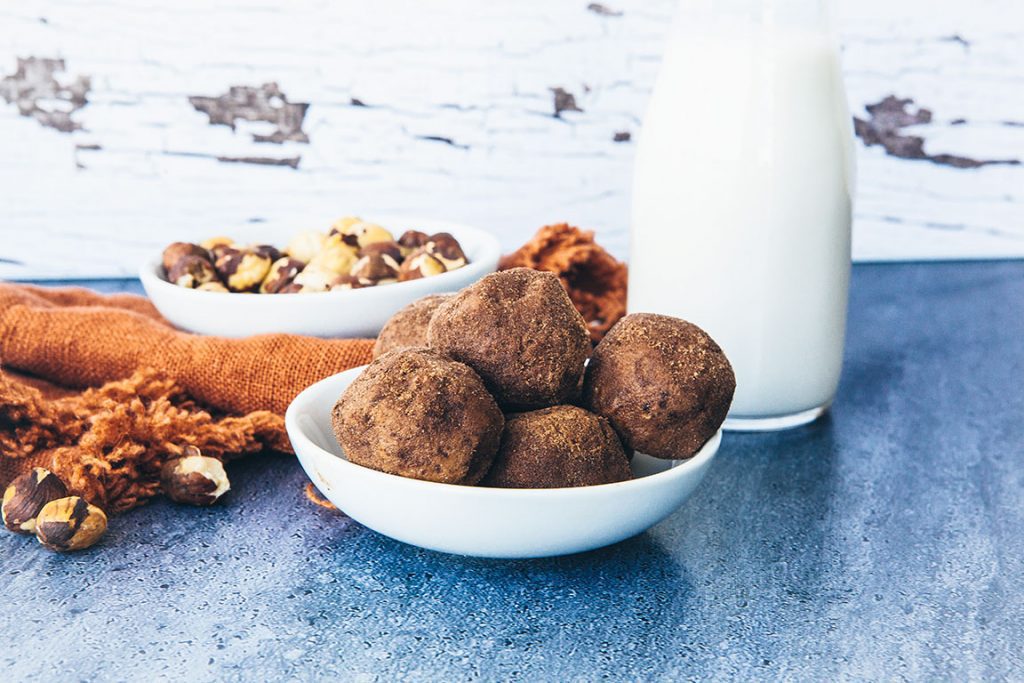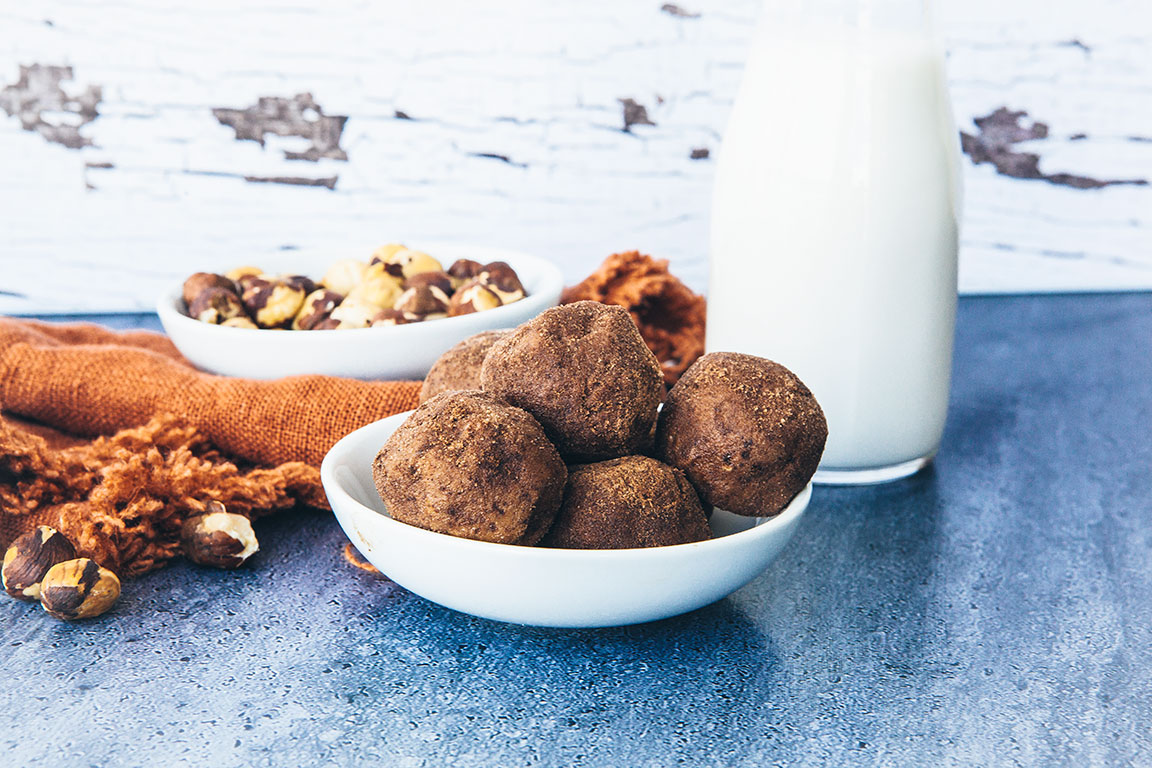 So go ahead and roast those hazelnuts, and then hop on this bliss ball making and eating train. They are the perfect snack for when you're needing a little afternoon sum'-sum'! Gotta get that 4 o'clock energy somewhere, right? So might as well get it from something that is THIS good.

Nutella Collagen Bliss Balls
These easy to make Nutella Collagen Bliss Balls are the perfect gluten free and dairy free treat for a quick energy pick-me-up. Rich and delicious!
Serves:
11 hazelnut collagen bliss balls
Ingredients
For the collagen hazelnut bliss balls:
¾ cup raw cashew butter
⅓ cup cashew flour
2 tbsp raw cacao powder
1 scoop collagen peptides
2 tbsp raw honey
¼ tsp cinnamon
⅛ tsp vanilla extract
⅓ cup chopped roasted hazelnuts
For the chocolate "dust" to cover bliss balls:
Instructions
Add cashew butter, honey, and vanilla extract to a food processor, and process until all ingredients have mixed well. Add in cashew flour, raw cacao powder, collagen and cinnamon, and process for about 15 seconds or until well combined, scraping down the sides as needed.
Add in hazelnuts and pulse a few times to break them down and get them mixed in.
Roll batter into 1 ½" size balls and place them on a plate. Refrigerate for 15 minutes.
While the bliss balls chill, mix the chocolate "dust" on a small plate: combine 1 scoop of collagen with 1 tbsp raw cacao powder. Roll each ball in the dust mixture and refrigerate for 1 hour prior to serving.
Notes
Tools You'll Need:
- Food processor
- Spatula
- Measuring cups
- Measuring spoons
- Large plate
- Small plate

* Keep Hazelnut Collagen Bliss Balls refrigerated until consumption.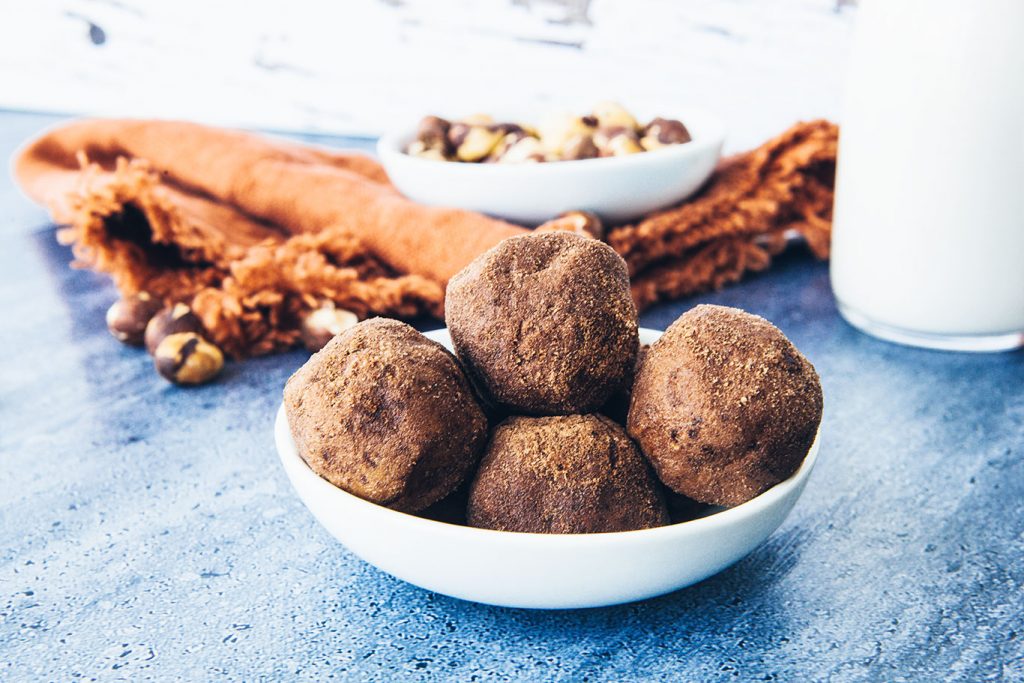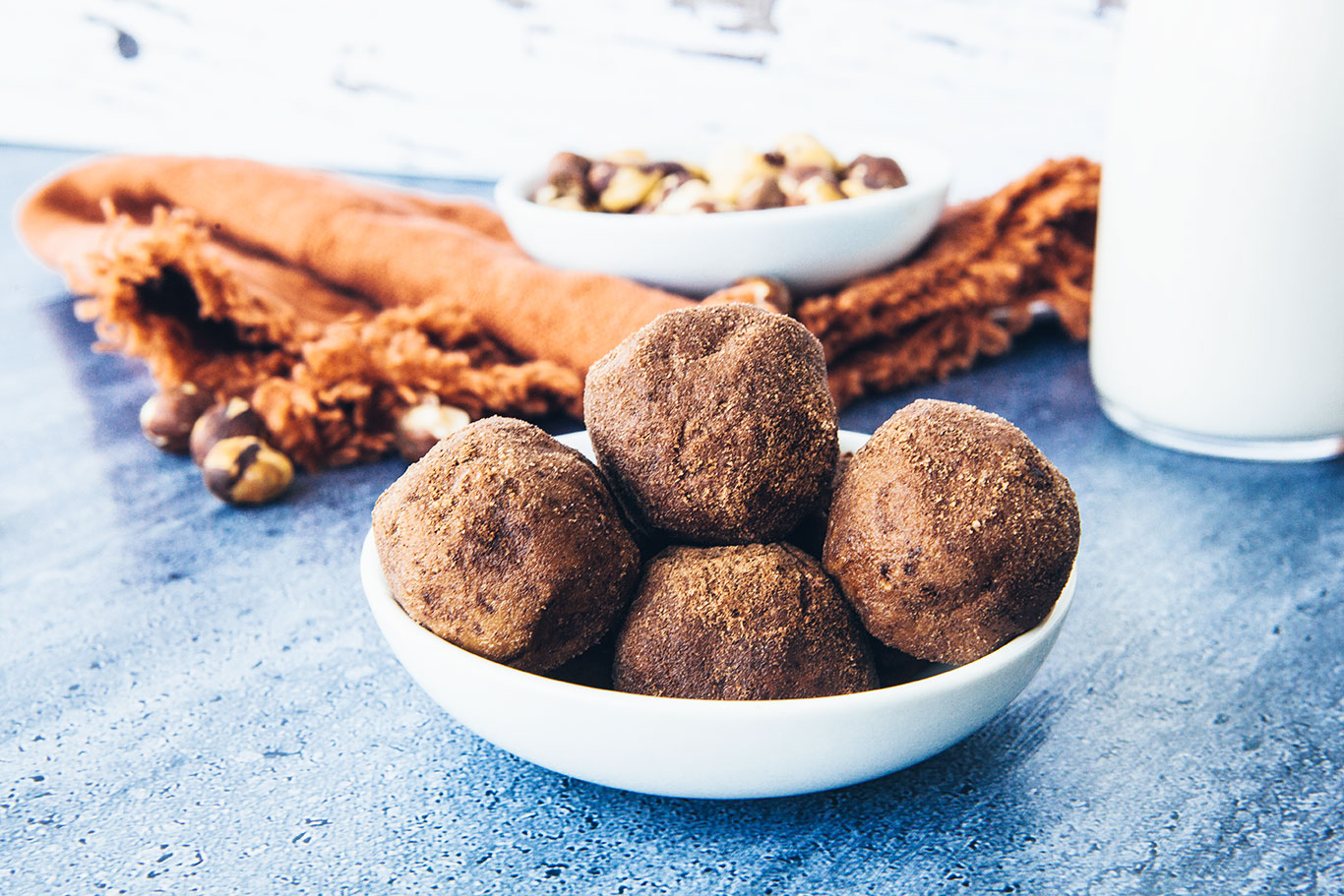 PIN ME!