Raise your hand if you're ready for Summer.
Me, me, me. 🙋🏻‍♀️ I am!
I keep telling my husband this phrase: "You know, I am ready for some careless fun."
What I mean by that is, I am ready to be silly, to go out and do random stuff, to make friends with strangers, to say "yes" to unexpected things, to go on spare of the moment adventures, to just. have. fun.
This pandemic has brought beautiful things our way in many ways, for example: there are less people downtown where I live, so I can hear birds chirping LOUD and clear every single morning. There is less traffic and movement, so my home does not get as dusty. There are less cars and people moving on the streets, which has brought more animals to our city (I see so many birds and ducks and squirrels in our neighborhood — LOVE THAT). People who used to say "I am just so busy" now have time to call and chat and plan future gatherings. So many little blessings. God is perfect and He knows they "why's" of hardships.
Many of you don't know this, but my husband caught pneumonia mid-March and has been fighting it for over 1.5 months. He is *still* fighting it. His doctors told him that it could last up to three months, so we keep taking it one day at a time; some days are good and some aren't. But even with the social distancing, and him being sick, and the sanitizing of groceries on end (grrrr), I can still very much appreciate and savor all the good stuff. When life gives you lemons, you gotta make lemonade.
Needless to say. I am ready for some careless fun.
Which brings me to this: SUMMER. It's just around the corner. And what is Summer without patio BBQs. It's not Summer. Summer and BBQs go together like peanut butter and jelly, and I am here for it.
Some of my favorite summer memories involve sunny days, sunnies, flip flops, music, a cold glass of wine and a BBQ. Ahhh. SO GREAT.
So for those beautiful days ahead, I created our new go-to sauce: Paleo BBQ Sauce!
Not only is it the perfect balance of smoky, sweet, and spicy, but it also just requires just 1 pot, less than 10 minutes, and simple ingredients to prepare! Let's do this.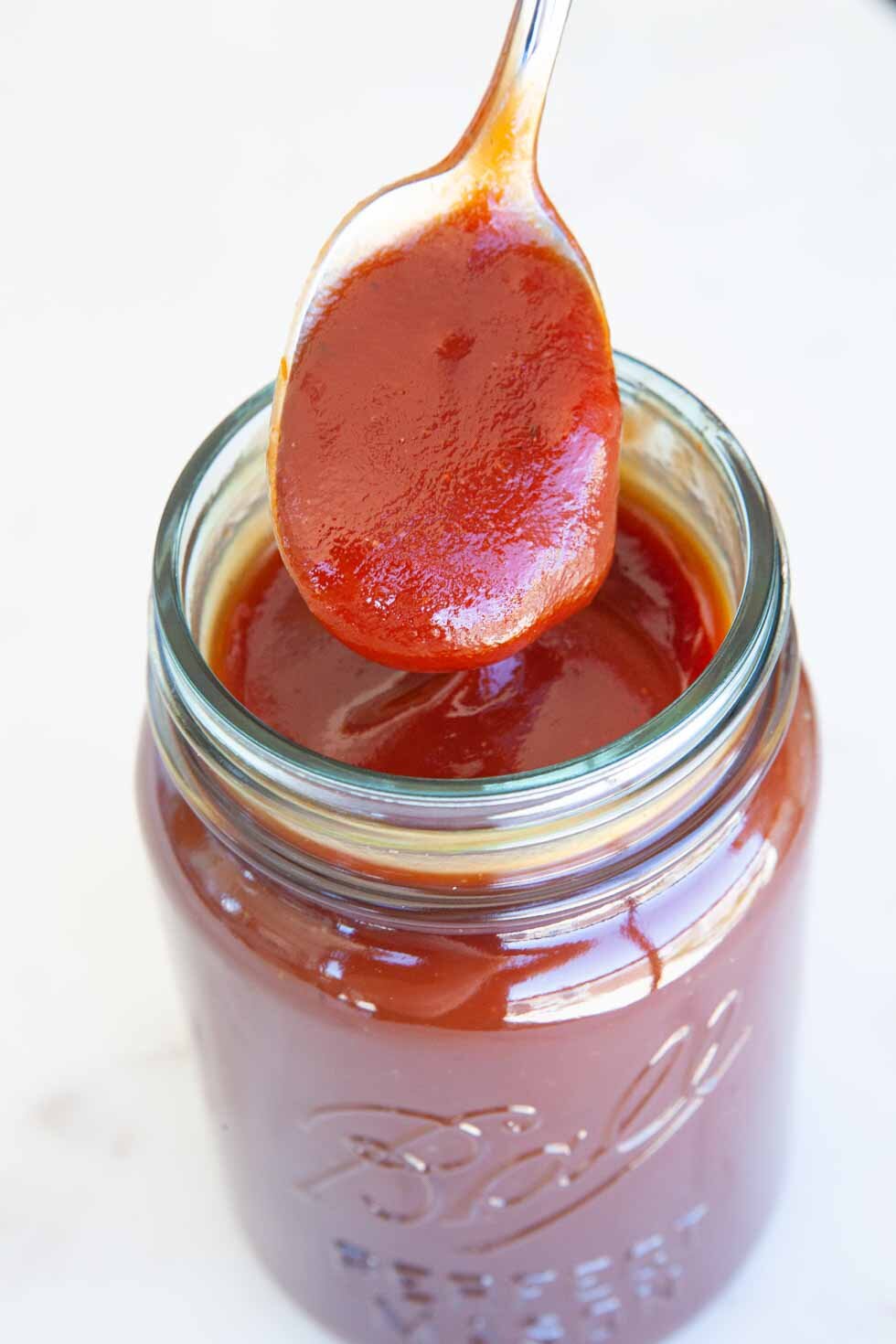 How to Make Paleo BBQ Sauce
Making this recipe is seriously simple.
Add all the ingredients to a pot over medium heat, stir to combine, allow it to bubble and then reduce temp to low. I like using this small whisk for stirring.
Sit back, and allow your sauce to simmer for about 7 minutes. Sauce will reduce a bit here, and all the flavors will blend together. YAS.
Taste test and adjust as needed:
Apple Cider Vinegar adds tang
Coconut aminos help balance the sweetness
Sriracha sauce adds heat
Lemon juice adds acidity
Honey adds sweetness
Garlic/pepper/salt enhances all the other flavors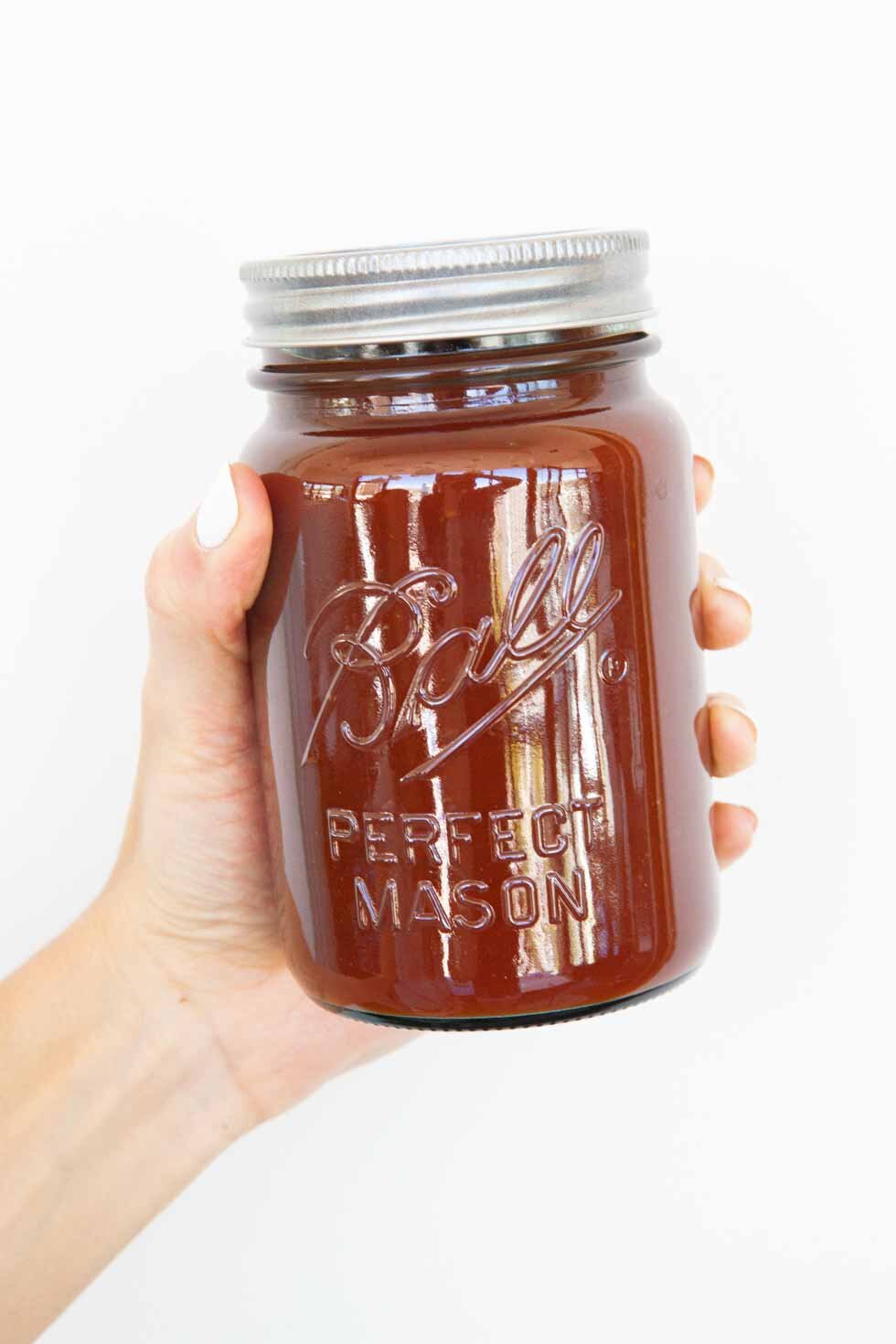 It's smooth, flavorful, not too sweet, just perfect.
Did I mention it's gluten-free and Paleo approved, too? 👏
You and your family can enjoy a homemade BBQ sauce on those hot, sunny days, where your only care in the world is making sure you don't burn your BBQ goodies in the grill and that your spirited bevvie glass remains constantly refilled. Gotta keep hydrated, see. 😉
You can make this sauce ahead of time, too. Just keep it in your fridge in a tight lid container/jar until ready to use. It's freshest by that 1st week, but lasts up to 2 weeks.
We hope you LOVE this sauce. It's:
Smooth
Subtly sweet
Subtly spicy
Quick & easy
Versatile
& So delicious!
It's delicious as a marinade or as an add-on to burgers, sausages, etc.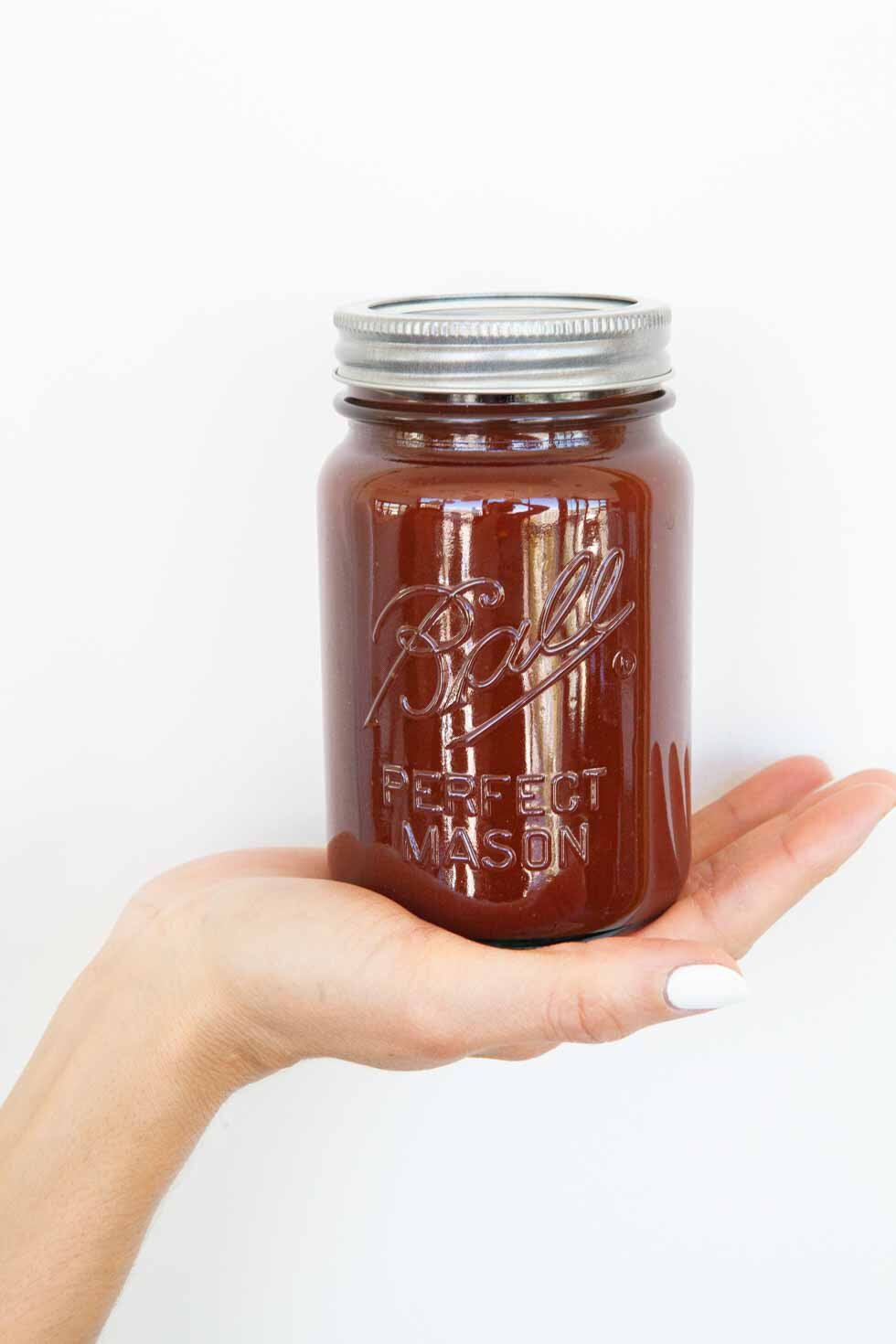 More Condiment Recipes
If you try this recipe, let me know! Leave a comment, rate it, and don't forget to tag a photo #amazingpaleo on Instagram. Enjoy!

Paleo BBQ Sauce
This Paleo BBQ Sauce takes less than 10 minutes to make and 10 ingredients to prepare. A wonderful DIY recipe to make all our Summer BBQ dreams come true.
Ingredients
2 cups Paleo-approved ketchup (I used this one)
¼ cup apple cider vinegar with mother (I used this one)
3 tbsp coconut sugar
2 tbsp honey
1 tbsp coconut aminos
½ lemon, juice of
¼ tsp sriracha
½ tsp coarse kosher salt
¼ tsp granulated garlic spice
¼ tsp freshly ground black pepper
Instructions
Add all ingredients to a saucepan and whisk to combine. Place saucepan over medium heat and bring to a soft simmer. Reduce heat to low and allow sauce to simmer until slightly thickened, about 7 minutes.
Let cool and transfer to a jar with a lid. Refrigerate for up to 7 days.
PIN ME!