Not into anchovies? Yeah, me either. Lets keep them out of our Ceasar dressing!
And lets make it gluten-free and dairy-free, too! 🤩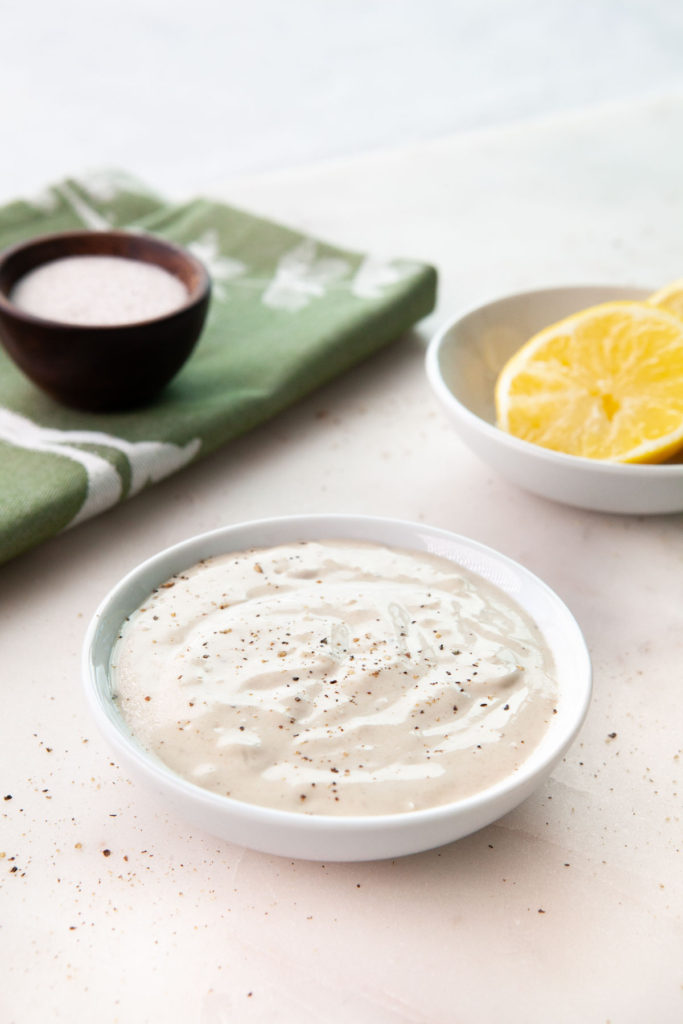 Get a few ingredients from your fridge and pantry, a mixing bowl and a whisk, and let's whip up a five minute plant-based Caesar Dressing that tastes JUST like the real deal.
Five minutes. FIVE. It takes me longer to get to the car from my condo sometimes. So I know I can definitely spare those five minutes. Right? We can do this. And we will be so happy when we taste and also when we feel amazing a few minutes afterwards (no stomach aches nor bloating here!).
Once we have it all whipped up and ready to go, not only do we have a super clean and light dressing to dress up our leafy greens with, but we will likely end up with dressing leftovers for the next day or the day after that. It's a win. And I love winning. Specially when it's a double whammy kind of win, know what I mean?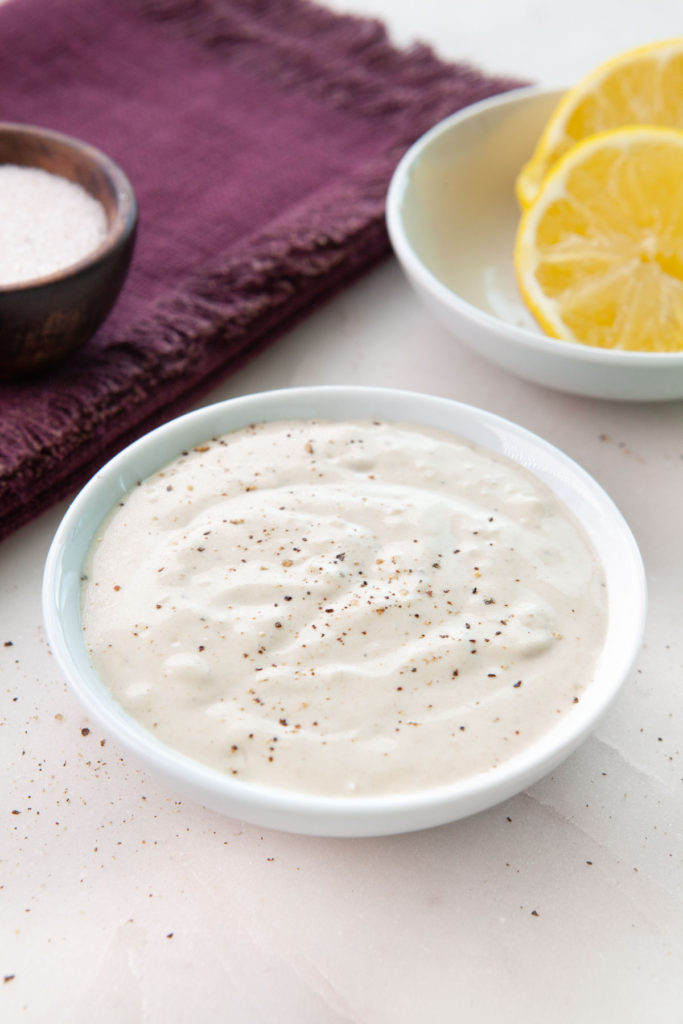 So, let's spare five minutes together and create our own plant-based Ceasar salad dressing. If you don't have Tahini as a staple at home, I recommend you get a jar or two and start keeping it in your pantry (or fridge, once open) so you can use it to make dressings on demand. I love to have Tahini, olive oil, garlic, salt and pepper (and maybe a few vinegars, like: white, red wine, balsamic and champagne) in my home at all times for dressing making. You never know when you'll need to whip one up real quick, and having these things with you makes a huge difference. All about that easy life, right?
So, make this already! I know you'll love it.
This Tahini Caesar Dressing is:
Savory
Garlicky
Creamy
Bold flavored
Dairy-free
Gluten-free
Paleo-approved
DELISH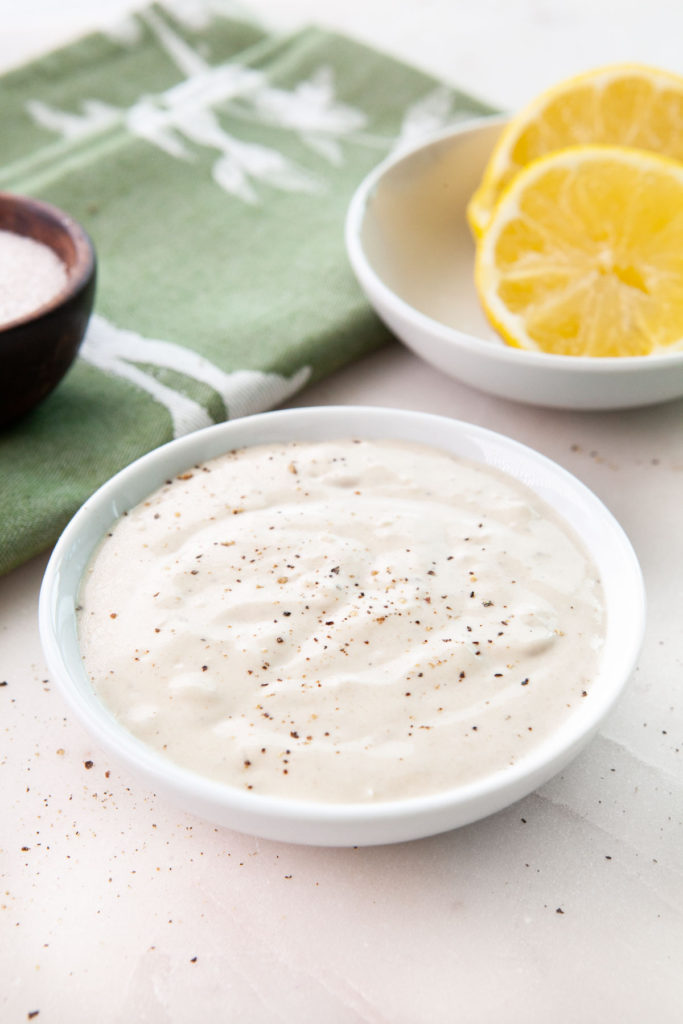 I love it on pre-massaged kale (to massage kale: add lemon, olive oil and a bit of salt to kale and massage with hands until soft), amazing on a combination of kale and romaine lettuce, and also incredible on a good ole leafy green mix. If not fully dairy-free or gluten-free, add on my Sourdough Croutons and a bit of freshly grated parmesan cheese, and you're guaranteed to be called a gourmet chef queen by your friends and family.
If you give this dressing recipe a go, let me know by leaving a comment below and/or by tagging me on a picture of it on either Instagram or Facebook. I'd absolutely love to see it.
Tahini Caesar Dressing
A creamy, tahini-based vegan Caesar Dressing made in just 5 minutes and with simple ingredients. The perfect plant-based dressing for salads!
Instructions
Whisk all ingredients in a bowl. Add warm filtered water as needed to thin out if too thick, until desired consistency is reached. Season to taste. Use as a salad dressing, or as a dip for roasted or fresh vegetables.
PIN ME!