San Francisco, such a unique city. It's vibrant, colorful, energetic, full of smart and driven people, with amazing restaurants and stores, a nice mix of historic and new architecture, right by the water, and pretty predictable when it comes to weather (mostly foggy and rainy, with a slight chance of a sunshine surprise).
It's a largely populated city that also brings lots of tourists in, so its undoubtedly crowded. There is also a large growing homeless population, so don't expect to find many peaceful and quiet areas when you visit. Even though it's over-crowded and some pockets can be a bit rugged, overall, San Francisco is iconic and fabulous.
If you've never been to this picturesque northern California city, I highly suggest you make the trip and spend some exciting days getting to know it.
Although I'm not a San Francisco expert, I've visited the city five times in the last few years. I have explored a bit and would love to share some of my favorites with you.
My husband and I will continue to visit the city, as my husband @prestonjlewis is opening a Virtual Reality gym on Market Street, so I will update this post with new findings as they come!
STAY:
Below are some of the hotels we've stayed at in the last few years. They are listed in the order of most to least favorite. They've all been great though, each with their own charm.
Take a peek, and if one calls your attention, go to their website to explore it more in depth.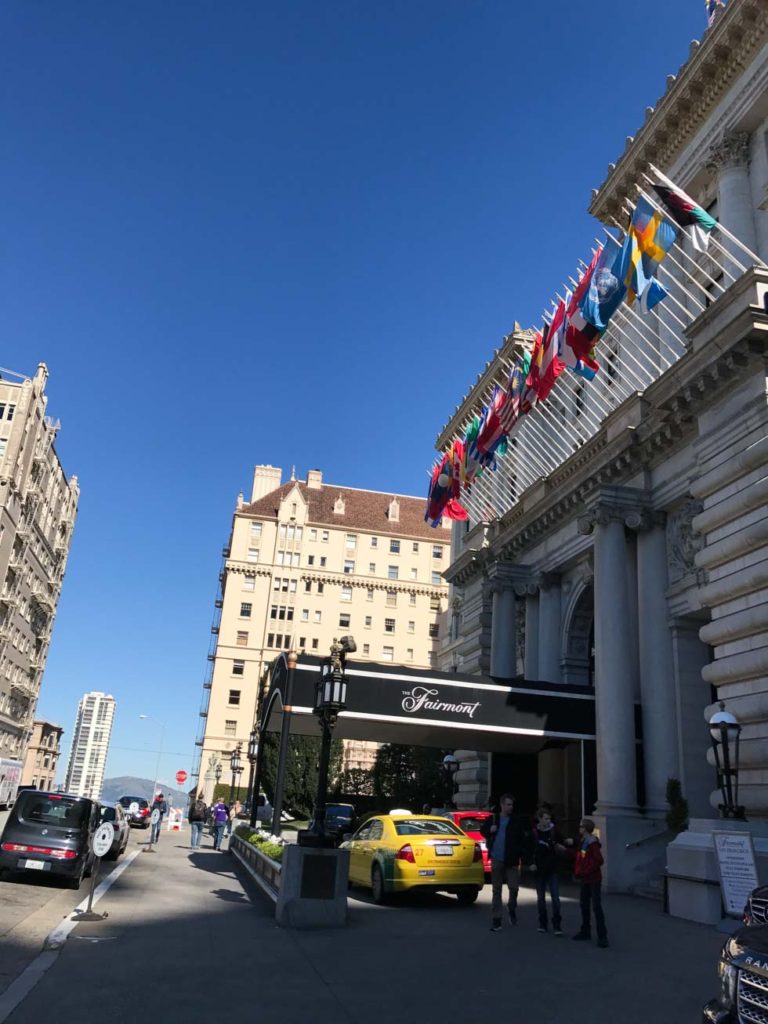 This is my favorite hotel in the city so far. We like it so much, we've stayed in it twice. We are in love with the location (Nob Hill), its view, its historic architectural beauty, and also its crazy good amenities.
My favorite amenity is the gym; it has an additional cost to it, but it is definitely worth it. I am a workout fanatic and love to keep up with my active lifestyle when I travel, so having a large and very complete hotel gym is always a huge win. This gym has group classes, a large cardio room and two rooms with free weights and functional equipment.
At this 5-star hotel, the rooms are spacious and comfortable, the concierge is friendly and informative, its main restaurant is large and offers a large selection, and the overall feel is very classy and upscale. Highly recommend it.
This gem is located in a different part of town than The Fairmont, in the very busy and fast-paced Financial District. It used to be an old Bank Building, built in 1923, but now it's an upscale and classy 4.5-star hotel.
High ceilings, fancy lobby, friendly door greeters, extremely kind staff, and comfortable rooms, this hotel was a pleasure to stay at. We particularly loved the gym (again, this always is a huge reason as to why I select specific hotels) and the very sweet front desk staff.
The hotel is right across the street from a cable car stop, and a 13-minute walk from Union Square shops and restaurants. A great stay.
Oh, The Huntington! This 4-star hotel is also located on Nob Hill, and it's very close to The Fairmont Hotel, about a 2-minute walk. It's a boutique hotel, much smaller than The Fairmont, but with a lot of character and charm.
We've also stayed at this hotel twice, and the second time around, we "lived" there for about a week, so it sort of started feeling like home. The concierge and bell man are wonderful, and the housekeeping staff is one of the sweetest ones I've come by. Rooms are spacious and views are outstanding. Be sure to catch a sunrise from bed! (Pictured above.)
Its restaurant, The Big 4, offers locally-sourced seasonal cuisine; its 19th century decor and live piano performances create memorable dining experiences. It is not to be missed.
I didn't get a chance to go to their spa, but it is well known and highly rated.
There is a tiny little gym here, with one or two cardio machines — so pretty much worthless in my book, as I love weight lifting. What I do every time, is walk to the Fairmont and pay for a day pass ($20) or a week pass ($65) to access their facilities. Since it is super close, it works really well!

This 4-star hotel is my least favorite of the bunch, bit still a nice option in the city. It is well located, and because of its size, it's much quieter than the rest.
The doorman is also the concierge, and the restaurant only opens until 10am for breakfast, so it is a bit less convenient, again due to its size.
It does not have a gym, which is not a problem, because the Fairmont hotel is only a 6-minute walk, and so getting a day or week pass is a good option for us fitness fanatics.
The hotel has heavy-duty filtered water machines on two floors, has turndown service and is eco-friendly. All perks that I appreciate. It's a quick 10-minute walk from Union Square, super close to restaurants and shops. A nice lodging option.
---
DO:
There are countless things to do in San Francisco.
From taking one of the trans, to crossing the Golden Gate Bridge, to shopping at Union Square, to eating delicious crab by the bay, to taking a day trip to the wine country…you won't exhaust your options of things to do or see, even if you live there.
Even though this is not a comprehensive list by any means, here is what I have done thus far on my San Francisco trips: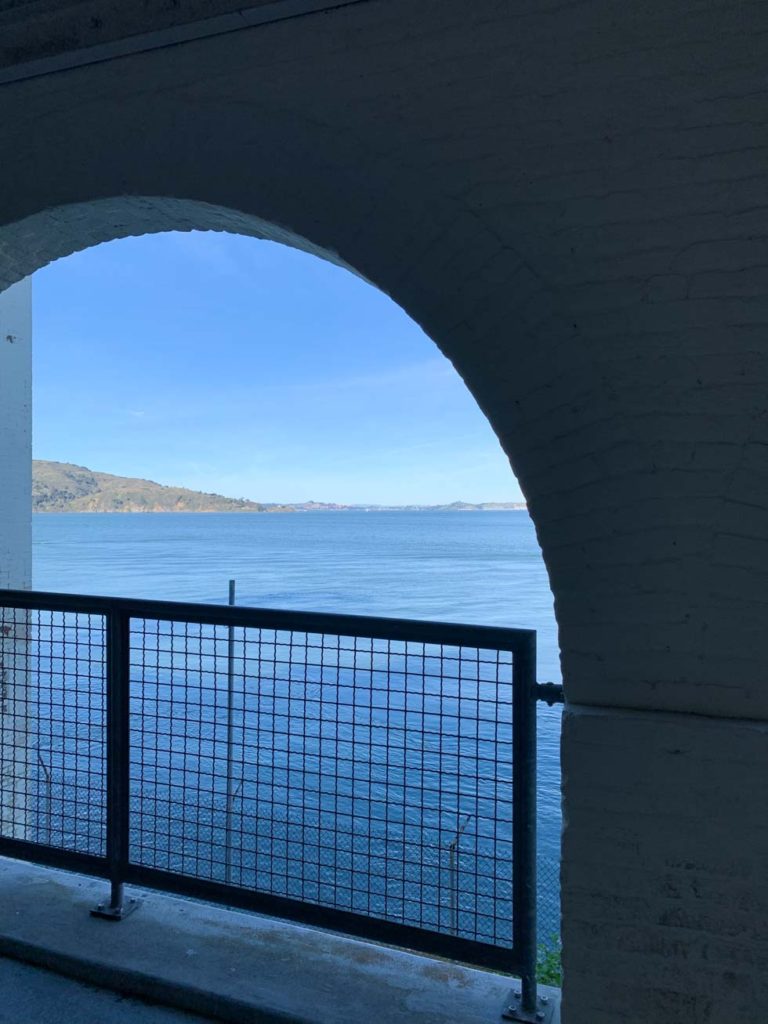 Did you know that Alcatraz Island is considered a National Park? It's part of the Golden Gate National Recreational Area, one of the 400+ National Parks in the United States, which is why the people who work at Alcatraz are employed by the government.
Plan on spending about 2 hours on the Island, and about 4 hours total on this activity; standing in line to get in the ferry and taking the ferry to Alcatraz, plus standing in like to get in the ferry and coming back from Alcatraz will add up to about this amount of time.
Get your tickets online ahead of time, as not only do they sell the tickets by date, but also by time slot. The ticket includes access to the Island, a tour of Alcatraz, and the ferry to and back from it. Cost is $37.25 for the day tour, and $44.25 for the night tour. We went during the day, at about 2pm.
Be sure to wear warm clothing or layers, as the island is windy and it gets cold no matter the time of day.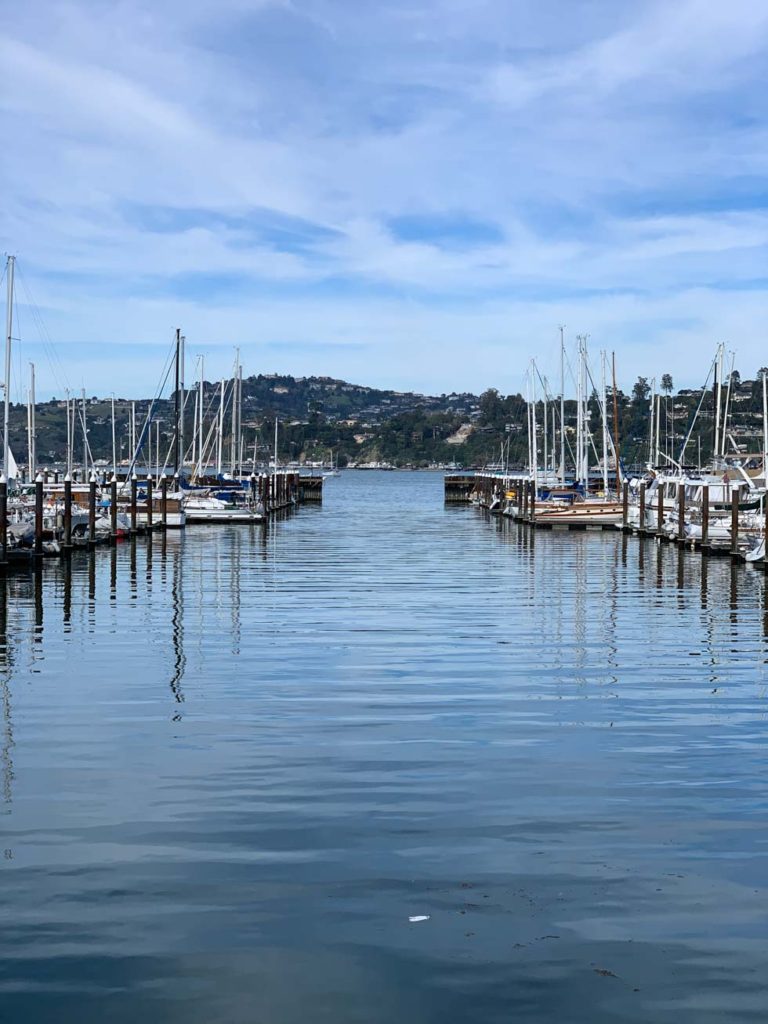 Sausalito is a very picturesque town that is close to San Francisco; it's right across the bay and you get beautiful views of the city from it. They have cute boutique shops and restaurants, so lots of dining and shopping options. It's also very walkable, since it is so small, so you can have quality time outside strolling around if weather allows.
They have a nice dock area with a bunch of sailboats; it's fun to spend time around the dock and check out the beautiful boats.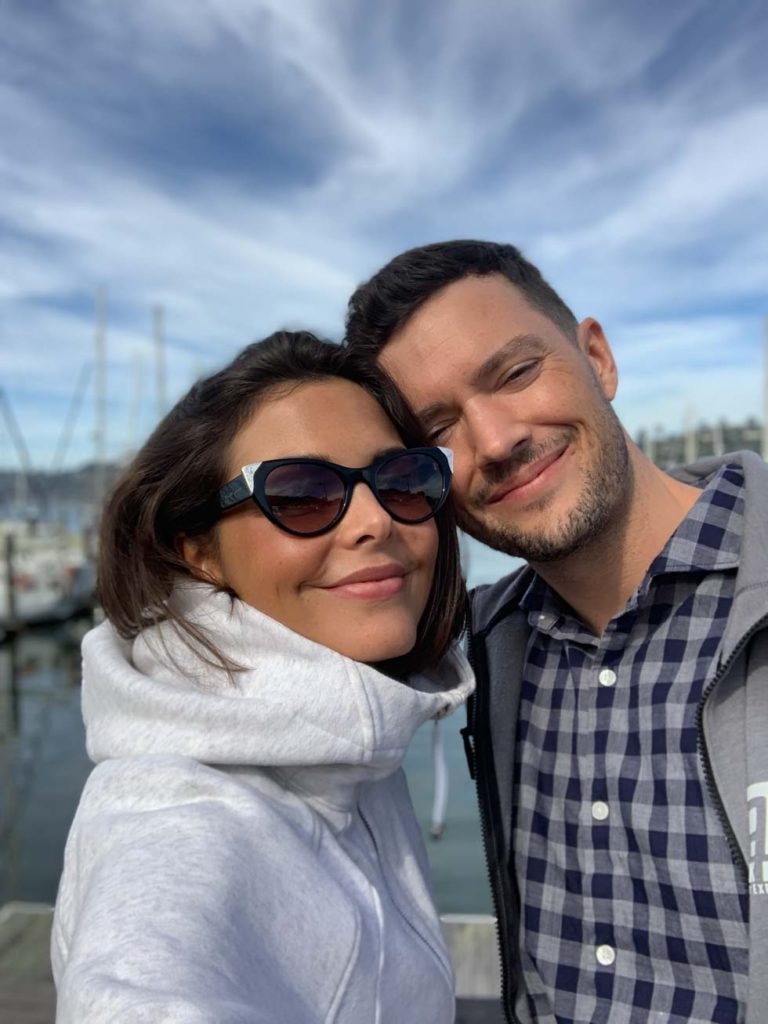 You can take a ferry to Sausalito or drive there. The ferry can be a fun and new experience, and the most affordable experience, but plan ahead; you'll need to purchase tickets ahead of time and plan on being at the dock a few minutes prior to departure. Roundtrip tickets are $25 per person; you can also buy one-way tickets for $12.5 per person.
Since two roundtrip tickets equalled $100 for both of us and it would mean we would have to plan around the ferry schedule, we decided to take an Uber instead. The cost might've actually been cheaper at the end, and we got there sooner and without the hassle. Now, the ferry can be an experience in itself, so if you haven't taken a ferry before, perhaps taking the ferry to Sausalito could be a perfect opportunity. We took a ferry to Alcatraz, so since we had already had a ferry experience, we decided it wasn't necessary for this trip.

Napa Valley is one of my all time favorite spots in the world! But equally as amazing is Sonoma, Calistoga and St Helena, all of which are close by. What all of these have in common are: hundreds of wineries, charm, lovely views, hills on hills, and a peaceful environment.
Napa Valley is only a 1.5 hour drive from San Francisco, and the cool thing is that you get to cross the Golden Gate Bridge as part of the journey. Rent a car in the city and drive yourself and your loved ones to this lovely valley full of amazing wines, good food and lovely places to stay.
We have stayed at Solage in Calistoga as well as Andaz in Napa Valley. They are both amazing options, but they each have totally different vibes; Solage is much more charming and tranquil, plus their amenities are out of this world, whereas Andaz is very centrally located and has a more energetic feel. You cannot go wrong with either.
We have taken private tours before, where you hire a driver and he/she takes your party around 3 or 4 wineries and also plans for a "picnic" stop in between. This is a great option for those of you looking for a more customized and private experience, especially if you are traveling with a group of friends. Here you can have a say of which wineries you go to and where you stop for lunch. We have taken private tours twice, and these were booked by a friend with the help of a concierge.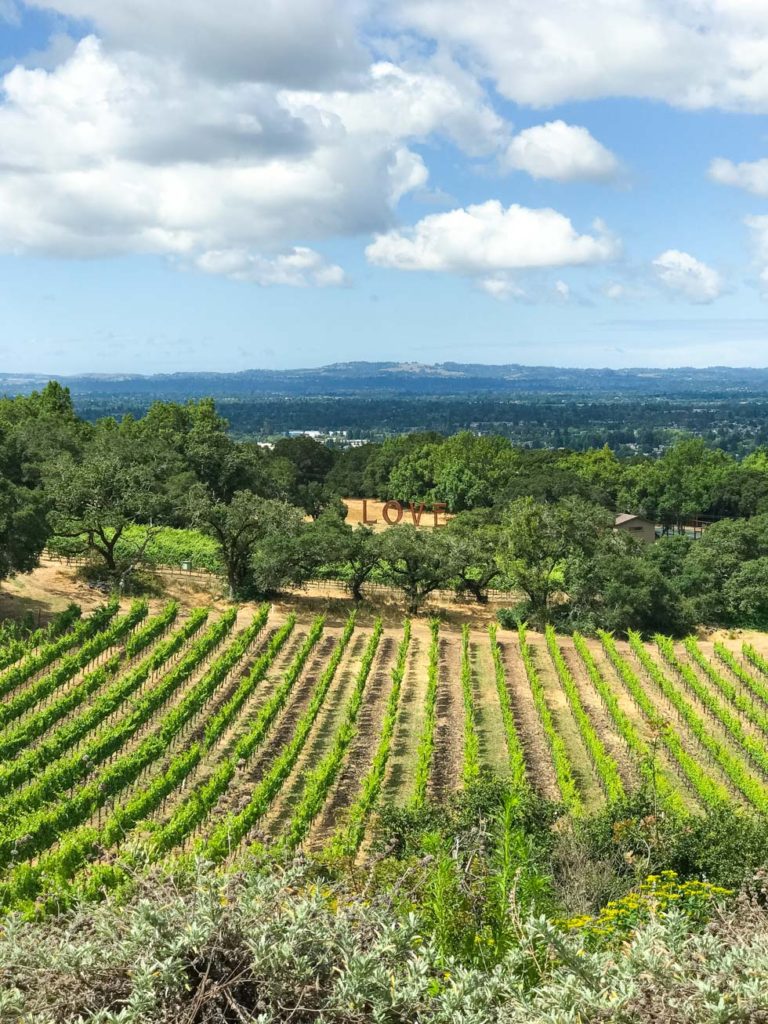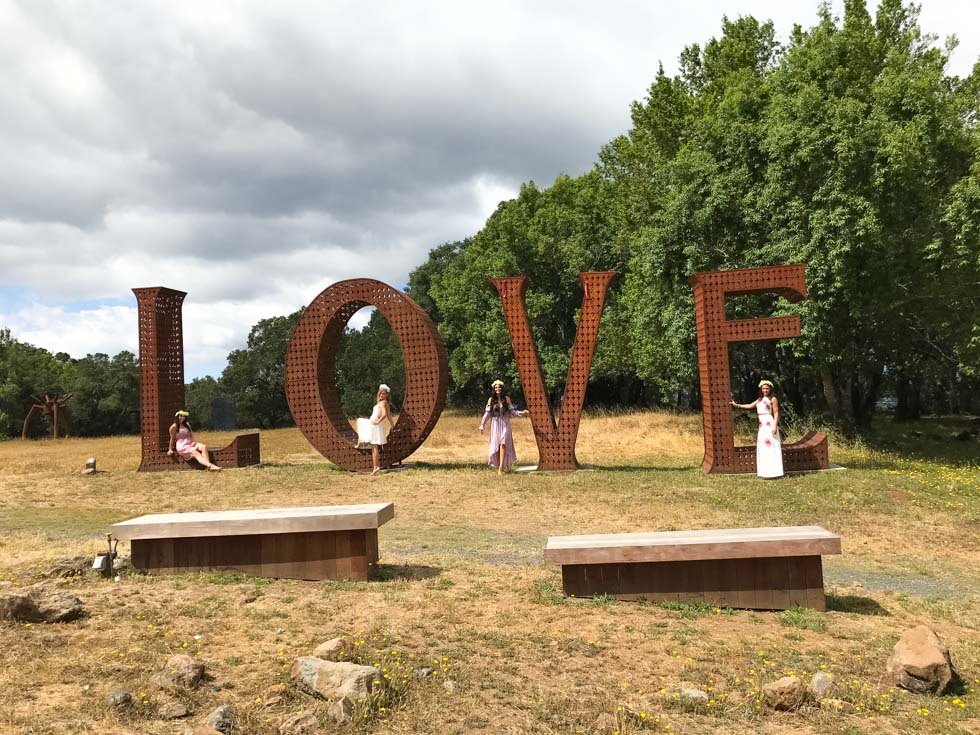 We have also joined a group tour, where you book a spot on a small-ish group tour (15 people max) and the driver picks you up from the hotel and takes you to pre-selected wineries. This is a great option if you want someone else to completely take care of the whole experience and if you want to meet new people. The tour we took was with Platypus, and it was amazing. Highly recommend.
Two things we haven't experienced in Napa Valley before, but are on our list for next time:
We have heard great things about both.

An iconic scene in San Francisco, these houses are famous due to the movement they are a part of (Colorist Movement back in 1970) and due to their architectural style (Edwardian and Victorian). They are located right across the street from Alamo Square Park and they are a fun little sight to see.
The neighborhood they are located in is much more residential and it's fun to explore, as one can get a feel of what it would be like to live in this city.
Some of the restaurants near by are also worth a stop (Nopalito & Zuni Cafe).

This glorious bridge! It's the one that appears on all San Francisco movies and on every San Francisco tourist book. It is epic and gorgeous, even more so in person. If you are planning a trip to the city soon, you must put this bridge on your list.
We have driven through it multiple times but never biked through it, which is something we want to do in the near future. There are also hiking trails on both ends, which can make visiting the bridge a fun and active experience; for more information go here.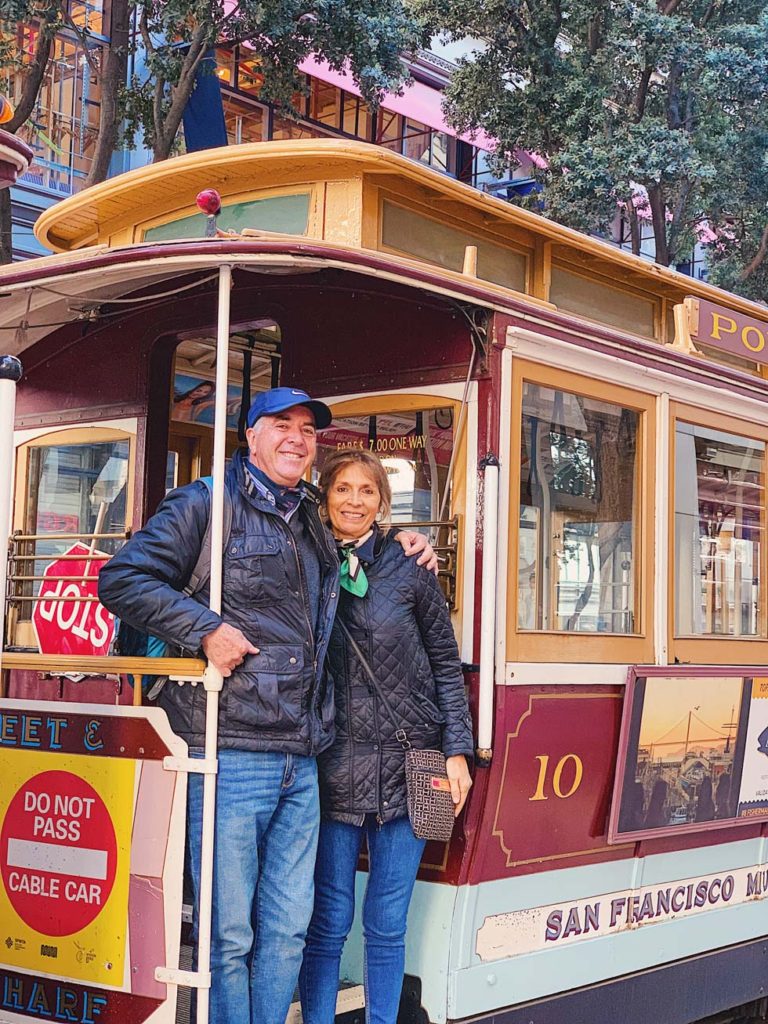 Union Square has a lot of good shopping, especially if you're from a town or a small city that doesn't have a lot of shopping options. You have high-end and affordable stores alike, all surrounded by a sea of restaurants for you to re-fuel and keep going.
It's a fun thing to do if you're into shopping and/or need to get something you forgot to bring for your trip.

Fisherman's Wharf (and Pier 39, which is part of Fisherman's Wharf) is definitely a tourist area. If you don't mind crowds, definitely check it out and explore all the little souvenir stores, desert shops and restaurants, while catching a nice breeze from the sea.
If you do not like crowds, this might not be the place for you; it is always very busy.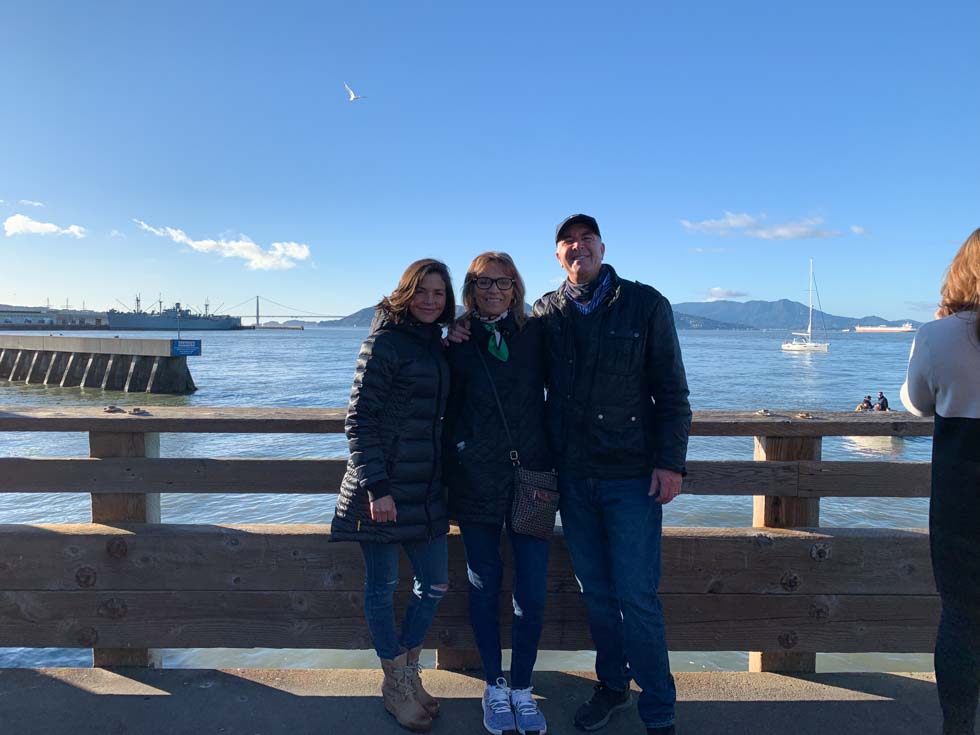 We liked being close to the ocean and also liked grabbing fresh crab with a view at one of their fancier restaurants. Plus, it's a nice walkable area where you can stretch your legs and look at San Francisco themed trinkets, which we find interesting on an afternoon with no defined plans. If you're into this too, be sure to add this area to your list.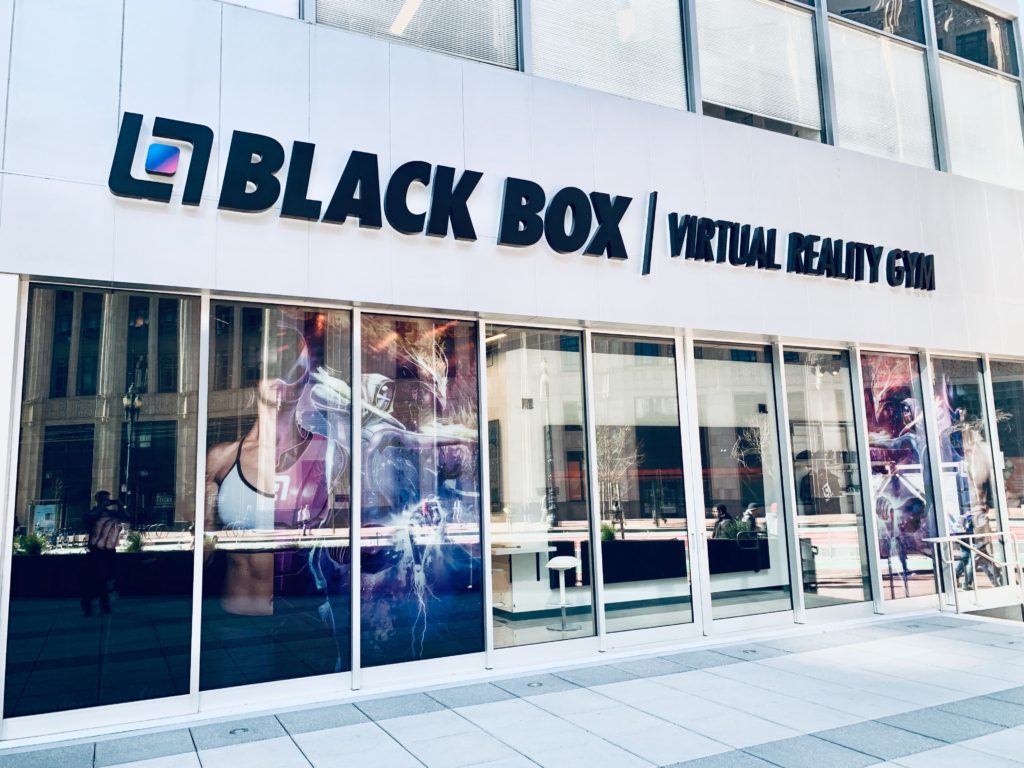 This one is close to my heart. It's my husband and his business partner's company, which is opening in San Francisco May 2019.
I was enjoying a glass of wine (which will not be an option once we've open doors to the public) as a mini celebration for the space being almost done. See below.

Black Box VR is the world's FIRST Virtual Reality gym. It's a membership based gym that allows members to workout in VR by pairing a cable resistance machine with a Virtual Reality game. Each action you take with the cable resistance machine corresponds to a reaction in the Virtual Reality game you're playing.
It's a fun experience, especially for those who are intimidated to workout, are not sure what weight lifting program to follow, or who dislike the "normal" gym. Black Box VR recommends you do a Black Box VR workout 3 times a week, each lasting only 30 minutes, for optimal results. If you live in San Francisco or are visiting, stop by for a demo or schedule a demo online by visiting BlackBox-VR.com/sf!
---
EAT:
This gem is a must try! Many people have told me it's the "best Greek food in the city", and they were right. The ambiance is amazing and the food is delectable. It is a bit upscale, so be sure to dress up and prepare to spend a bit more than usual.
We enjoyed delicious Greek wine, zucchini cakes, fried cheese, grilled branzini with roasted potatoes and ice cream for dessert. Be sure to make reservations ahead of time!
It was about 3pm and we wanted a full meal since we hadn't had lunch yet. We came here, since it was recommended to me by a friend, and to our surprise they were only serving happy hour drinks and happy hour food. We decided to stay because we pretty much had the entire place to ourselves and it was gorgeous in there!
I enjoyed a glass of wine while my husband enjoyed various margaritas. We ordered their appetizer fish tacos and they were out of this world good. Probably one of my favorite fish tacos of all time, and that is saying a lot. They were perfect. And the service was great!
Definitely add this spot to your list on your next visit.

We were also recommended this spot by a local friend and she was adamant we go there for brunch, as she said the food is healthy and simple and fresh. She was not wrong. We loved it so much we went to it twice on our last San Francisco visit.
It is an Aussie style café with a bunch of health-conscious food options and delicious coffee. I got the breakfast bowl and it was exactly everything I would want a savory breakfast food bowl to be. Highly recommend!

This place is the highest rated "fast food" Greek restaurants in the city, and for good reason. The food is healthy and comes out fast, the flavors are authentic and intensely delicious, and the area where the restaurant is at is very energetic and picturesque.
Did I mention it's affordable? And they serve wine and/or beer? Seriously what else could we ask for here? You must try it!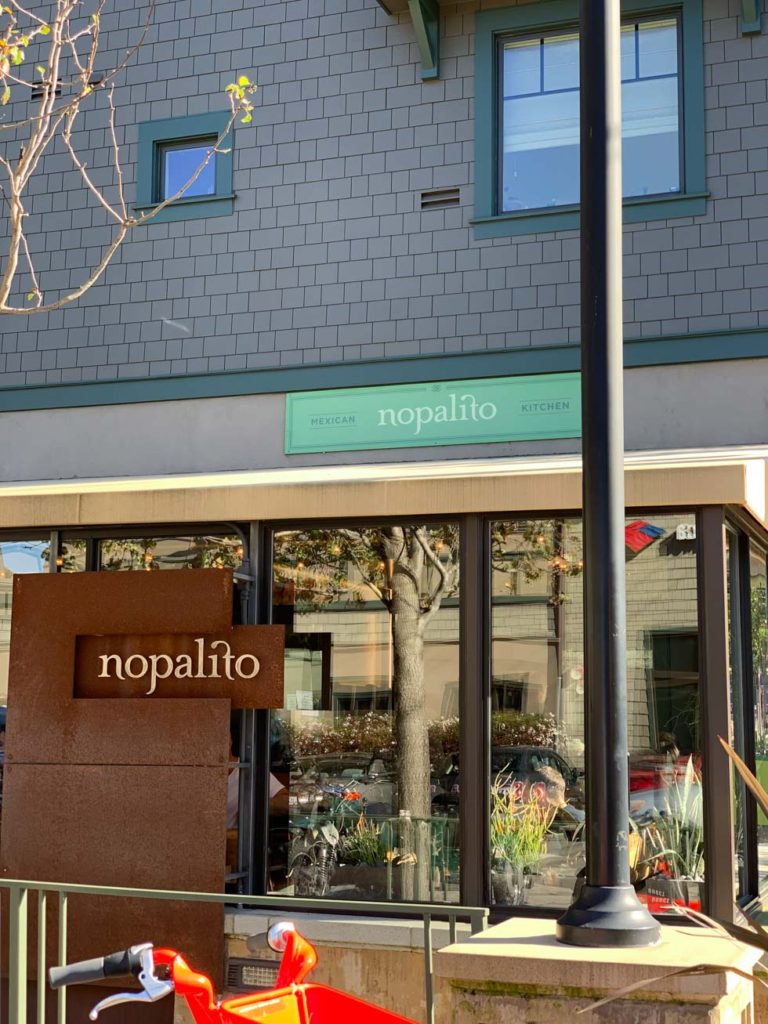 This right here is a favorite of many people I truly trust with food. Especially because these people are into Mexican food and when they recommend a Mexican spot, they mean it.
We walked here after our visit to the Painted Ladies, so we worked an appetite. We also went at an odd-ish time, around 4pm, so we were able to grab a table without a problem.
I didn't get a drink, but my husband had a margarita and said it was amazing. We shared chips and salsa (be sure to ask for the assortment of salsas!) and we each got an entree. I got their fish tostada, which was on their weekly menu and it was one of the freshest and most satisfying meals I've tasted in a long time.
If you like Mexican and are in for an adventure, definitely add this to your list!

I saw this place mentioned on someone's instagram account as a "favorite spot" in San Francisco, so I decided to stop for a quick brunch. Their coffee was outstanding and the ambiance was nice. I got an avocado toast and it was massive. It was filling, but not necessarily my favorite avo toast.
Still, I would recommend coming there, and if you do, do me a favor and order their Warm Quinoa Bowl or their Happy Hippie Bowl, both looked bomb!

Okay, this is a terrible photo of Market on Market, but it's all I had. The photo is of a fiery hot salsa I got at their refrigerated section and bought to bring over to my hubby's gym, because I was starving and desperately needed snack. So this photo was actually taken at the gym's office, not at Market on Market. But at least it's one of their products, right?
Anyway, Market on Market is one of my FAVORITE grocery stores in San Francisco. It's got speciality items and all of the healthy stuff you'd ever want. Plus, they have mini tiny restaurants inside of it, so you can get your poke bowl or pizza fix for lunch…or get a glass of champagne or wine at their bar. Truly awesome place to pick up snacks and/or trip groceries if you're close to Market Street.

I like this place because of the views and the crab-eating experience you get. It is located right on Pier 39 and the restaurant has amazing ocean views. There are lots of crab options on the menu and you get bibs and sourdough bread along with your crab. So fun and yum. If you're looking for a San Francisco crab-eating experience, this  is a good option.

This restaurant is located in The Huntington Hotel on Nob Hill. That's how we found it, while staying at the hotel. I went in for breakfast often and for a drink before dinner often, and it was lovely every time. Service was friendly and fast, and the food was on point.
I loved me a simple egg breakfast every morning, and a glass of California red wine in the evening along with a side of live piano. It's classy and cozy, and I hear dinner is phenomenal here. Check it out if you're in the Nob Hill neighborhood.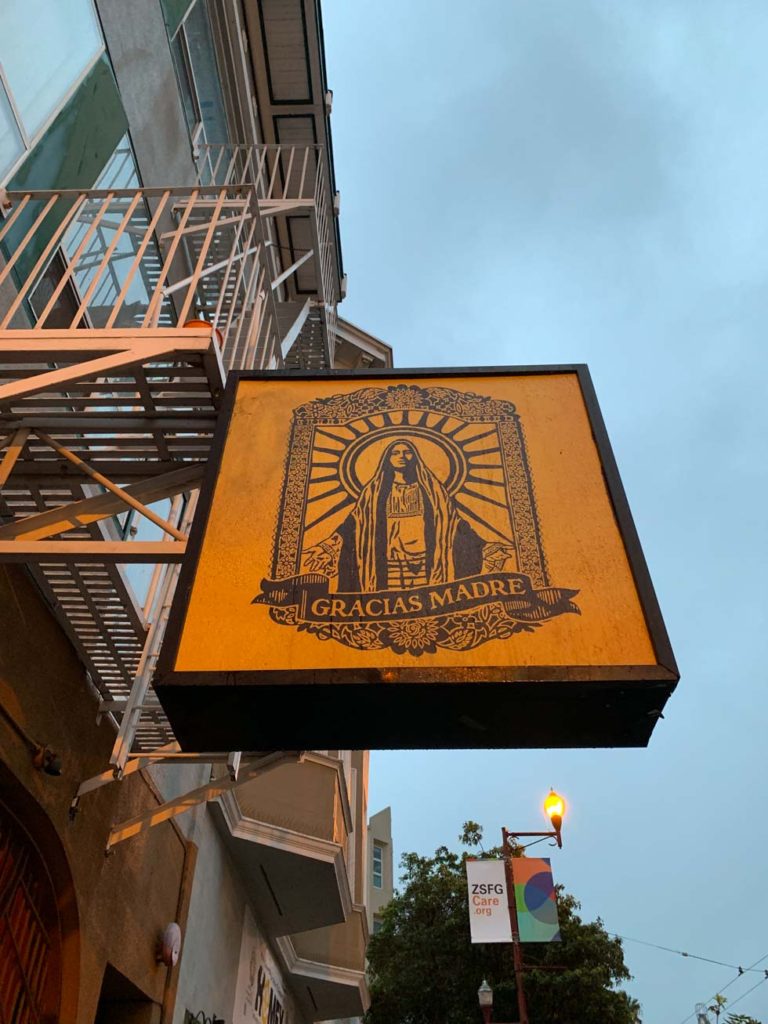 Are you vegan? Do you like Mexican food? If you answered yes to both, then this is the place for you! It's cozy, busy and delicious.
My husband and I first tried Gracias Madre in Los Angeles, after one of our best friends who is vegan took us there for some grub (it's one of her all time favorite vegan spots in LA), and we fell in love with it immediately.
The have really creative menu items and everything is flavorful and fresh. They also have delicious drinks, so be sure to get a Purista (their version of a margarita) or a Mezcal Mule. Todo muy delicioso!

Ah, this place. An amazing recommendation from our hotel's concierge. We wanted a classy Italian experience and he immediately mentioned this place. It is one of the few places left in SF that plays live jazz while guests enjoy dinner, and it is seriously dreamy.
Their sourdough bread was delightful, as were their salads, pastas, cioppino and wine.
A must try, guys! 100%.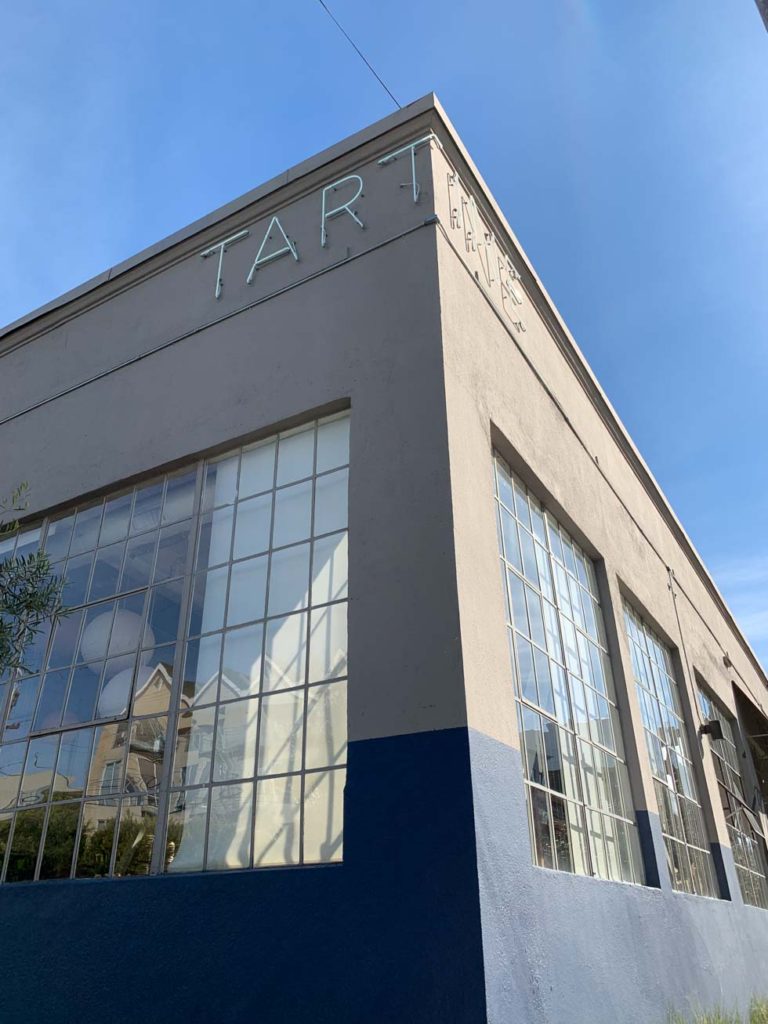 This came highly recommended and it was well worth the drive. It was a bit far from Nob Hill area, which is where we were staying, so we took an Uber and we were there in about 15 minutes. We didn't have reservations, and the wait was a bit long, but we lucked out with two bar seats.
Service was quick and friendly, and food was spectacular. Not kidding when I say that my omelet was the best omelet I have ever had. And their bread and butter? Incredible.
We didn't order any alcoholic beverages with our breakfast, just had coffee, but all the drinks the bartender was making in front of us at the bar looked and smelled amazing. All fresh juices and garnishes. You should probably get a citrusy drink with brunch when you go, just saying!
Not in San Francisco, but right across the bay, this friendly pizza place has an outdoor pit and fun yard games, along with some really nice salads and sourdough based pizzas.
A fun little experience that felt very young and upbeat. Very busy in the weekends; they don't take reservations, so I recommend going an odd hours, like 4pm or so.

Um, okay. This "fast food" Mexican spot. Insert heart eye emoji here. Again, I went in at an odd hour, like 2:50pm, so I skipped the lunch rush, and had the place mostly to myself. I ordered two tacos, my bill was super cheap, and my food came out in about 6 minutes.
Tacos were filling and packed with flavor. Loved the quick in and out experience, as well as the delicious fare. A great lunch spot! They have these all around the city.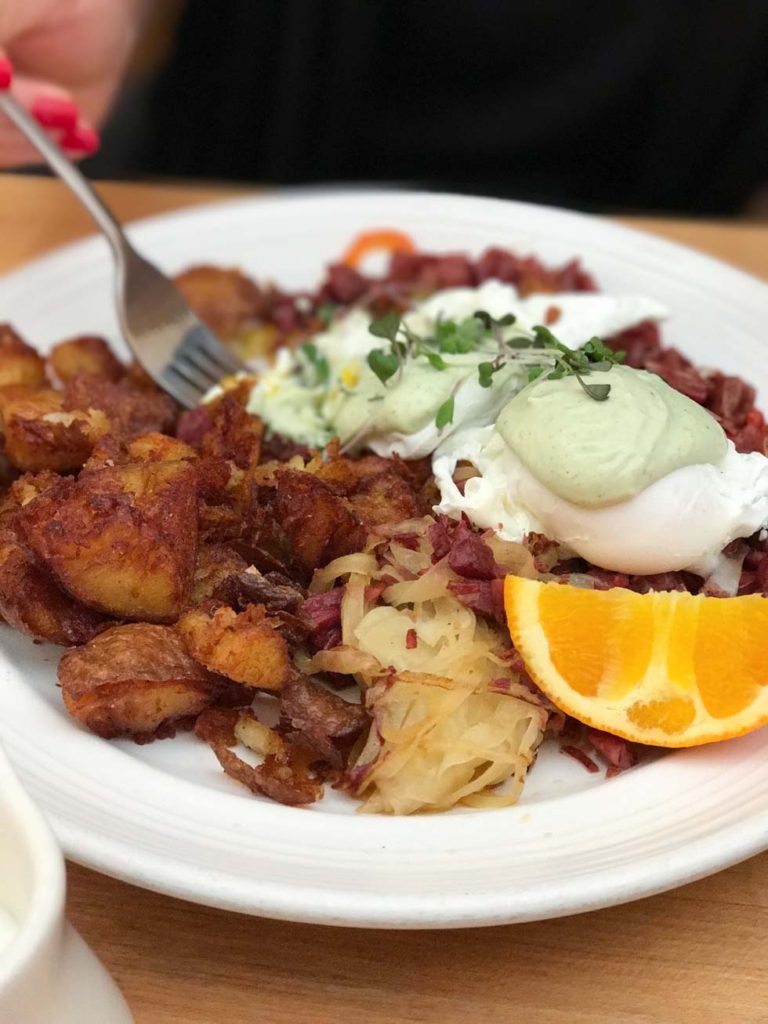 Mymy is the Huntington Hotel's concierge recommendation every single time for breakfast or brunch. And for good reason! We have been to Mymy twice and have loved the food every time. It's a bit rich and heavy, but everything has amazing flavor.
It's casual, comfortable and cozy, and the service is superb. You can't go wrong here. Coffee is good and food is better. Give it a go!
---
I'll be sure to add to this guide when I find more worthy spots during my upcoming San Francisco visits. Till then, enjoy this guide and your next visit to the city.
Please share with me your favorites spots in the Bay Area, too, as I'd love to know what you love in San Francisco! XO.
---
PIN ME!