These are hands down the best Paleo chocolate chip cookies I have ever made. And have ever tried. They are to die for!
Crumbly, golden edges, soft insides, sweet, balanced, HEALTHY. What more can we ask from a cookie? Nothing. Absolutely nothing. This cookie takes the prize!
I have become a big fan of cookies lately. Such a fan, in fact, that my favorite souvenirs I bring from my international travels are…you guessed it…cookies! No joke, I bring cookies from most countries I go to. I waaaaay rather cookies than fancy home decor, colorful clothes or purses, or traditional alcohols…all I want the country's top rated COOKIES.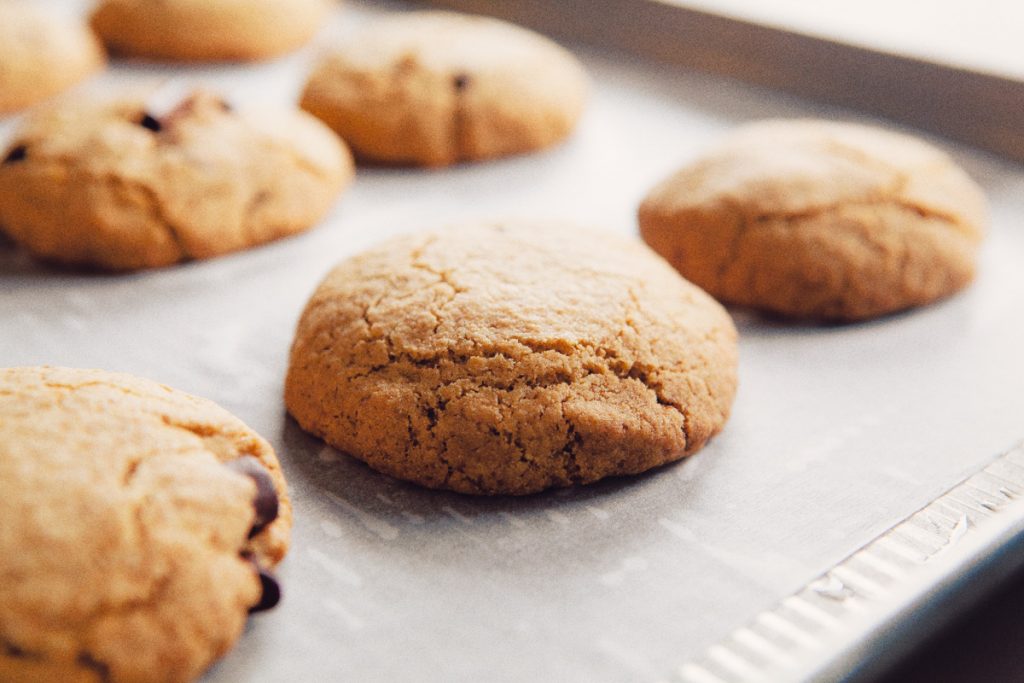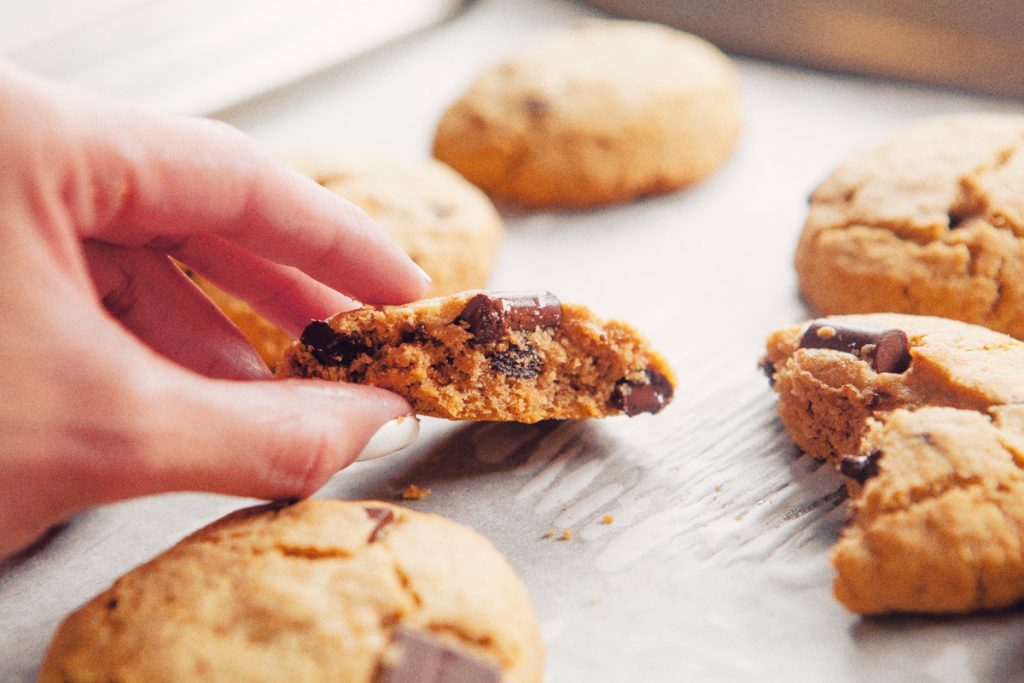 Now, I know that sounds a bit strange, but I can't help it. Cookies are my current obsession and there is nothing I can do about it. I just go with it now.
Last time I went to Ecuador I stocked up on coconut cookies, and I am sad to inform that those are almost gone (wahhhh!). We find ourselves (hubby and I) opening the "secret" drawer where we keep these cookies hidden very frequently, and one by one, those cute little red packets that carry 4 cookies each have slowly disappeared.
And since I am DEFINITELY a planner, I am already testing new yummy cookie recipes to replace my beloved Ecuador cookies. It was either that, or jump on a place and go back to Quito to buy some more. Obvi, I went with the most cost effective option. Haha.
These cookies are not like my Ecuadorian coconut cookies, but they are one hundred percent hitting my cookie-spot. They are SERIOUSLY SO GOOD!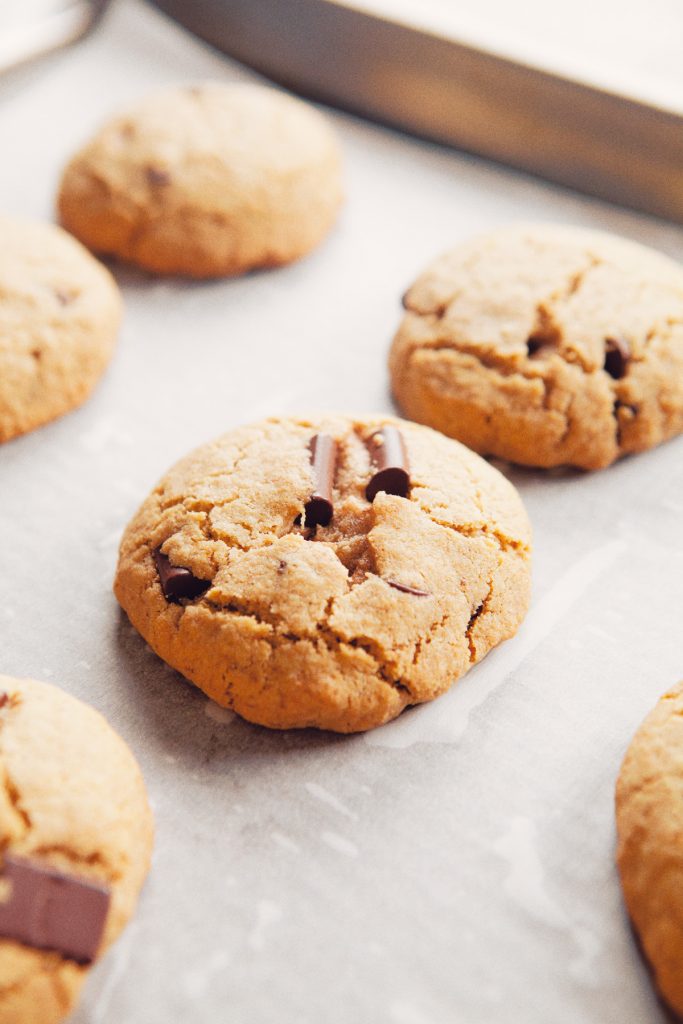 These are cassava flour based, which is actually another REALLY popular ingredient in Ecuador and we grew up eating it non-stop…and they also contain a nice little dose of collagen peptides, which does wonders for your hair/skin/nails/bones/ligaments.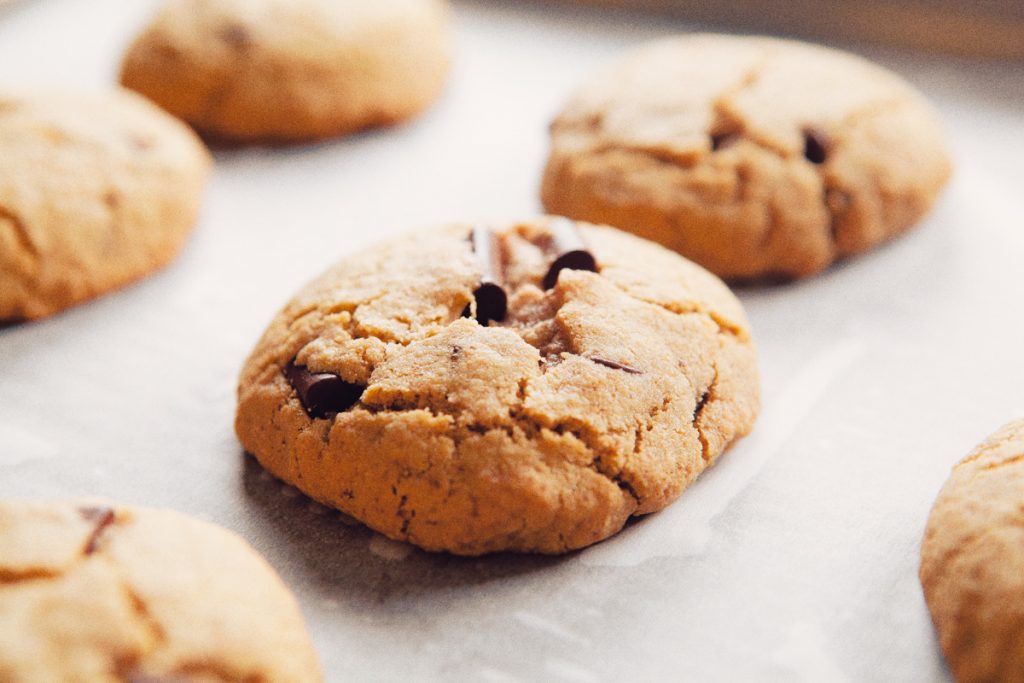 Also, I feel it's really important for me to tell you that the added vanilla, dark chocolate chips, sea salt and ghee, take these cookies to a next-level state of goodness.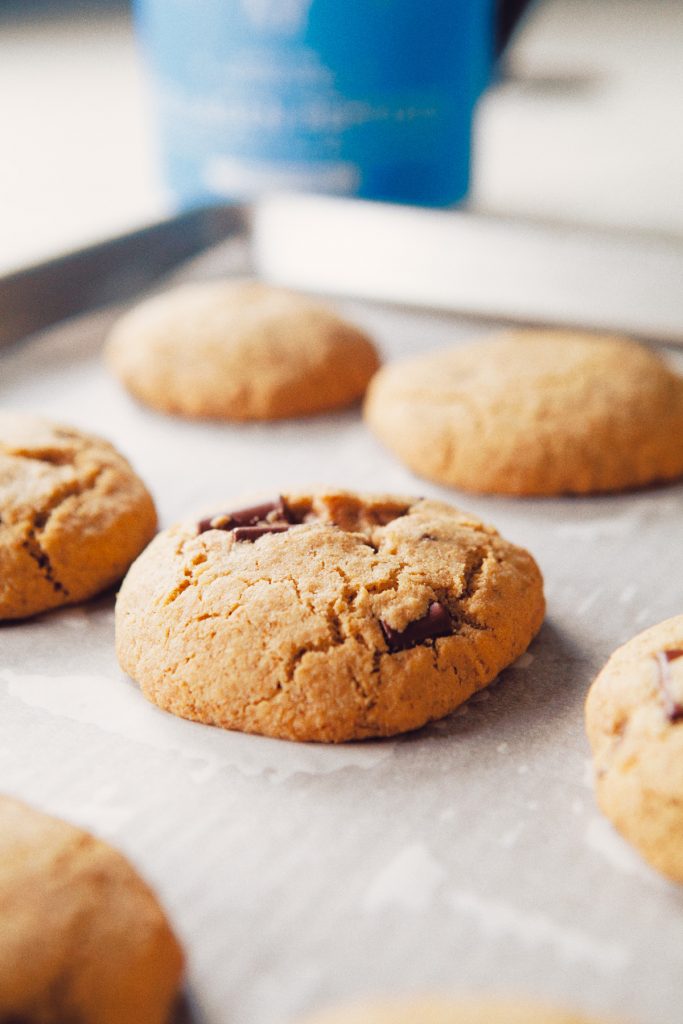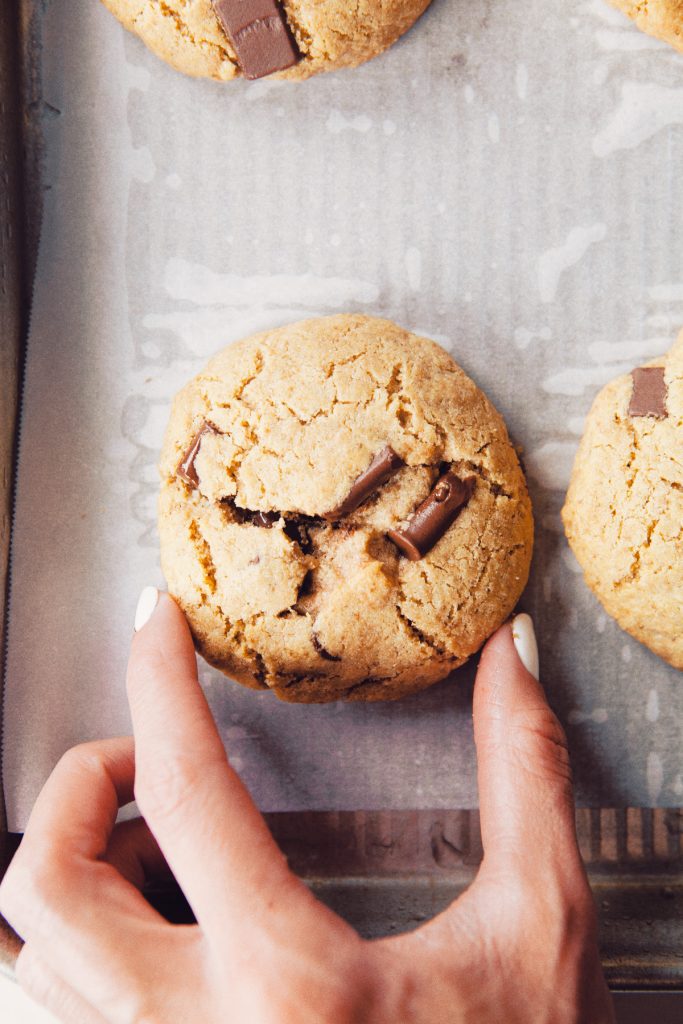 These babies will satisfy every last one of your taste buds AND fill your home with that amazing-freshly-baked-cookie scent that seduced everyone and their mother. Sorry I sound a bit dramatic here…but giiiirl, I speak truth.
These Chocolate Chip Cookies are:
Gluten Free
Dairy Free
Paleo
Protein Filled
Crumbly
Chocolate-y
Good For You
DELICIOUS!
Don't forget to watch the easy-to-follow recipe video below!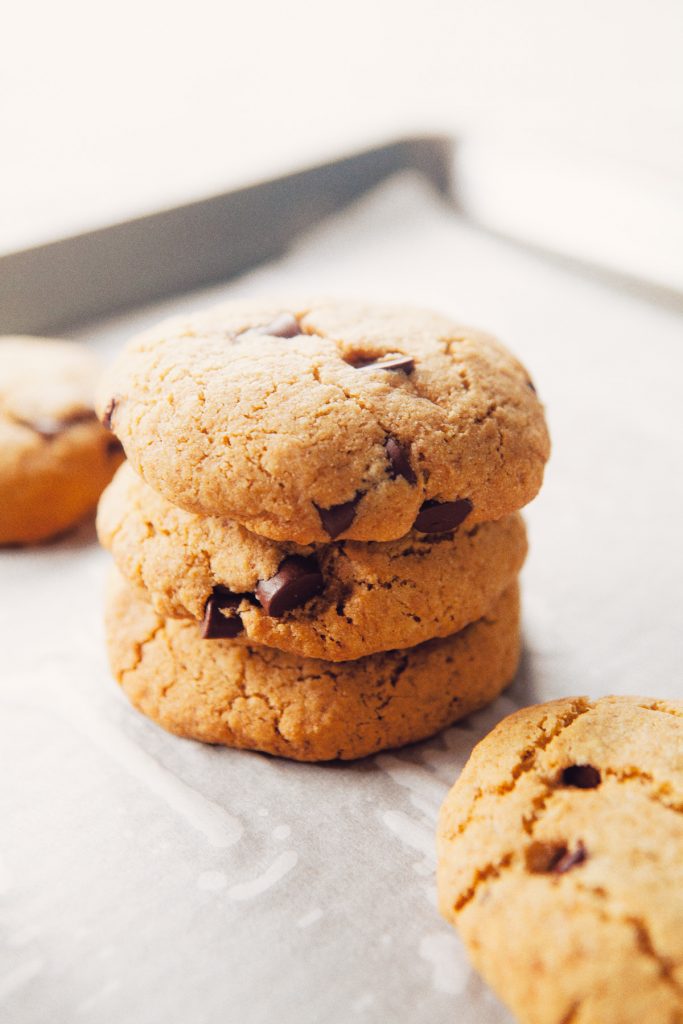 Best Paleo Chocolate Chip Cookies
No joke, best Paleo Chocolate Chip Cookies EVER! Made with cassava flour, collagen peptides, and a few other healthy and delicious ingredients that are Paleo approved. Perfect afternoon snack or post-dinner treat!
Instructions
Preheat oven to 350 F. Line two large baking sheets with parchment paper and set aside.
Mix the flour, baking soda and salt in a small bowl, and set aside.
In a larger bowl, combine the ghee and the sugar with a fork until incorporated. Mix in the egg, yolk and vanilla.
Add the dry ingredients into the wet ingredients, and stir. Fold in the chocolate chips.
Use a cookie dough scoop to scoop 6 cookies onto each baking sheet and lightly flatten them with your hand. The cookies will spread, so don't flatten them too much.
Bake for 10-12 minutes. I prefer to bake one tray at a time for more even baking.
Let the cookies cool completely before lifting them, so they edges can crisp up. Serve right away or store in a tight lid container for up to 1 week.
Notes
Tools You'll Need:
- Two baking sheets
- Parchment paper
- Mixing bowls
- Measuring cups
- Measuring spoons
- Cookie dough scoop
WATCH HOW TO MAKE MY CHOCOLATE CHIP COOKIES (1 MIN):
PIN ME!

SaveSave
SaveSave
SaveSave
SaveSave