For a matcha lover, the only thing better than a good cup of matcha latte are fun little treats made with matcha; like these cute matcha bliss balls, for example!
These cuties are slightly sweet, nutty, very matcha-ey, perfectly balanced and energizing. They are the ideal treat for someone who is on the go, but wants to feed their body with the best ingredients possible when hunger strikes in between meals.
Aren't they darling? The matcha gives them the vibrant green color and the unsweetened shredded coconut dresses them up nicely to allow for a fancier touch.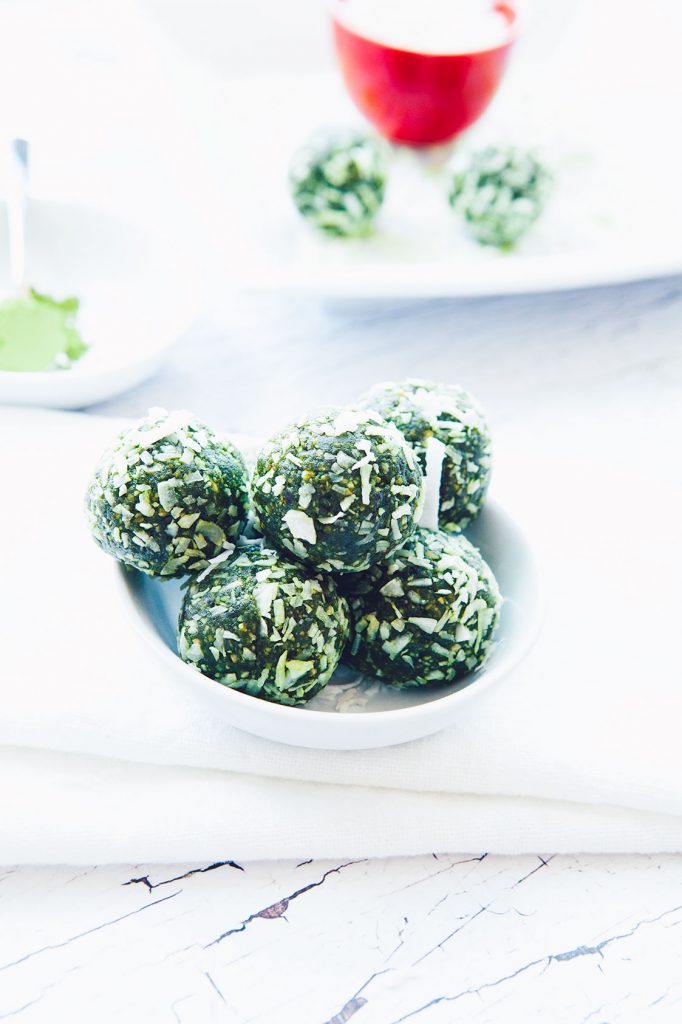 You can make these for yourself or for any fun family friendly event. They are trendy, compact and healthy paleo treats. You really can't go wrong with this kind of snack…unless, of course, you're not a fan of matcha (or of green tea flavor). Then, would would probably not like these too much, as the matcha flavor is a bit on the stronger side.
I am a huge fan or matcha, and green tea in general, so these are right up my alley; I also love the taste of coconut, cashews, hazelnuts, dates and vanilla, which these treats also carry. If you like these ingredients, then you'll love these!
I have been drinking matcha for the last year or so, and I've become a huge fan of it because of its amazing health benefits.
Benefits of Matcha:
Calms the mind
Relaxes the body
Boosts metabolism
Packed with antioxidants
Rich in fiber & chlorophyll
Has Vitamin C, Selenium, Chromium, Zinc & Magnesium
Impressive list, right?
I've completely substituted coffee with matcha, and ever since I made the switch, I haven't felt that nervous energy coffee would give me, I've been less anxious, felt more centered and relaxed, haven't felt nauseous (like a strong cup of coffee would sometimes make me), and my drink enjoyment level is 10x stronger. A cup of frothy matcha makes me feel like I am in an soothing, pure, remote Japan location. Ahh – can you tell I'm in love?
It's also been fun to hop from cafe to cafe in the city to taste the different matcha latte variations. It's crazy how a cup can be so different based on what kind of matcha is used and who prepares it.
The matcha I like to use at home is called Encha and I get it from Amazon. If you have prime, you get free shipping and it gets to you in two days from the time of purchase. This particular matcha comes directly from farms in Kyoto, Japan and it is certified organic. It's pure matcha, with no additives or preservatives. If you don't currently have a favorite matcha brand or are not super happy with the one you're using, you might want to give this one a try to see if you like it.
These matcha bliss balls took me about twenty minutes to make, and since it's just me who eats them at home, each batch lasts me about two weeks. I eat one every other day or so, and to keep them super fresh I simply store them in the freezer.
Below is a step-by-step photo tutorial that shows how to make these; you know, to make it easier for you!
If you make these, be sure to snap a photo and tag me on Facebook or Instagram, as I'd absolutely love to see your own matcha creations!
Hope you enjoy this recipe as much as I do! XO

Matcha Bliss Balls
These Matcha Bliss Balls are made with the healthiest & cleanest ingredients, to give you long lasting energy! Easy & quick, this is a must-try paleo treat!
Serves:
8 Matcha Bliss Balls
Instructions
Add cashews, hazelnuts and shredded coconut to a food processor, and process until chopped. Add in matcha powder and pulse to combine. Add dates, vanilla extract and coconut butter and process. Pour in warm milk and process until well combined.
Roll batter into 1 ½" size balls and place them on a plate. Refrigerate for 15 minutes.
Press unsweetened shredded coconut all over bliss balls to decorate (re-shape balls as needed). Refrigerate and serve.
Ingredients you need
(not showed: unsweetened coconut milk)
: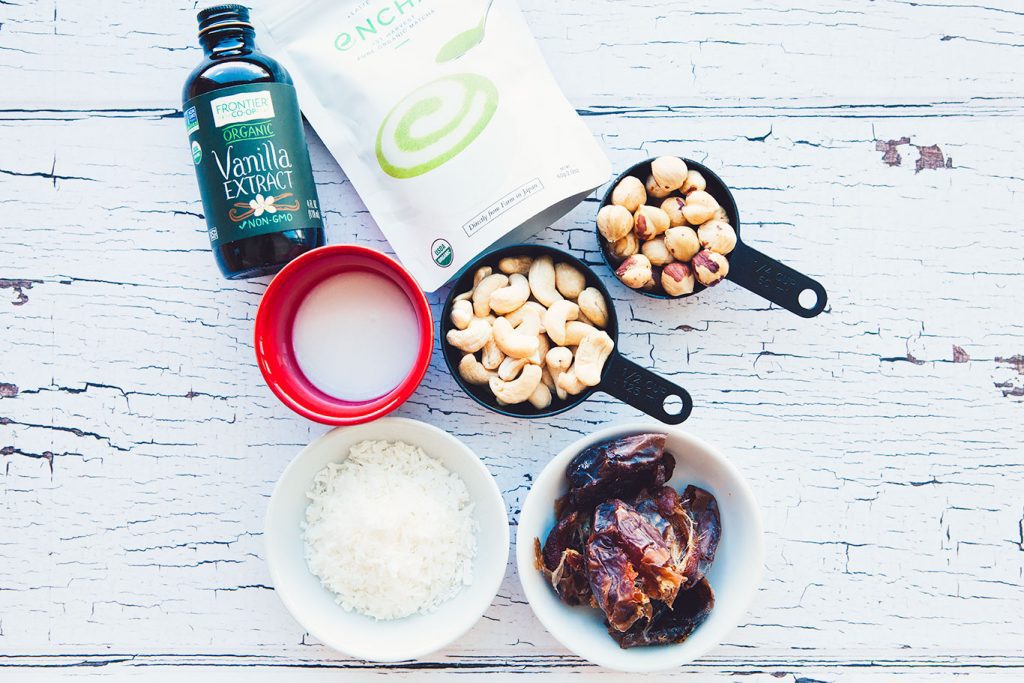 Add cashews, roasted hazelnuts and shredded coconut to food processor: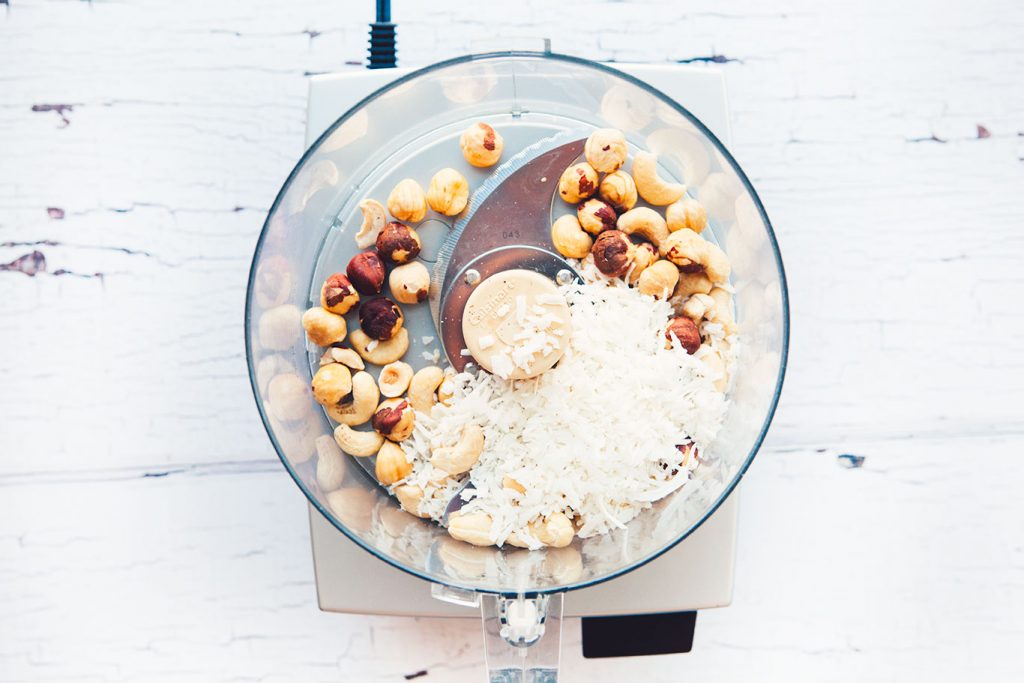 Process cashews, roasted hazelnuts and shredded coconut until broken down and well combined: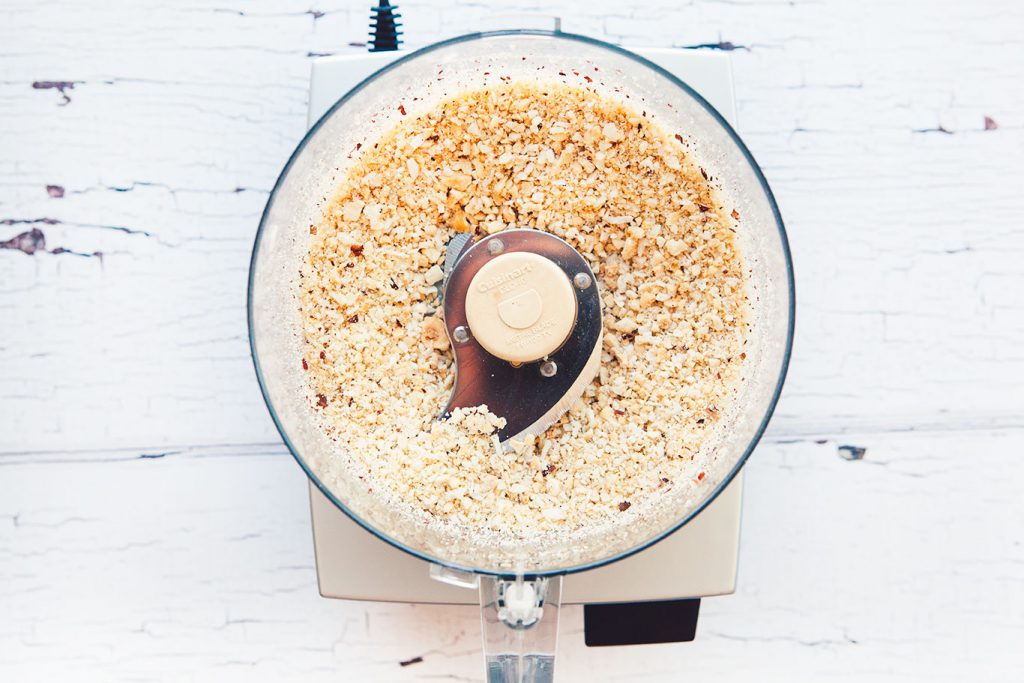 Add in matcha powder: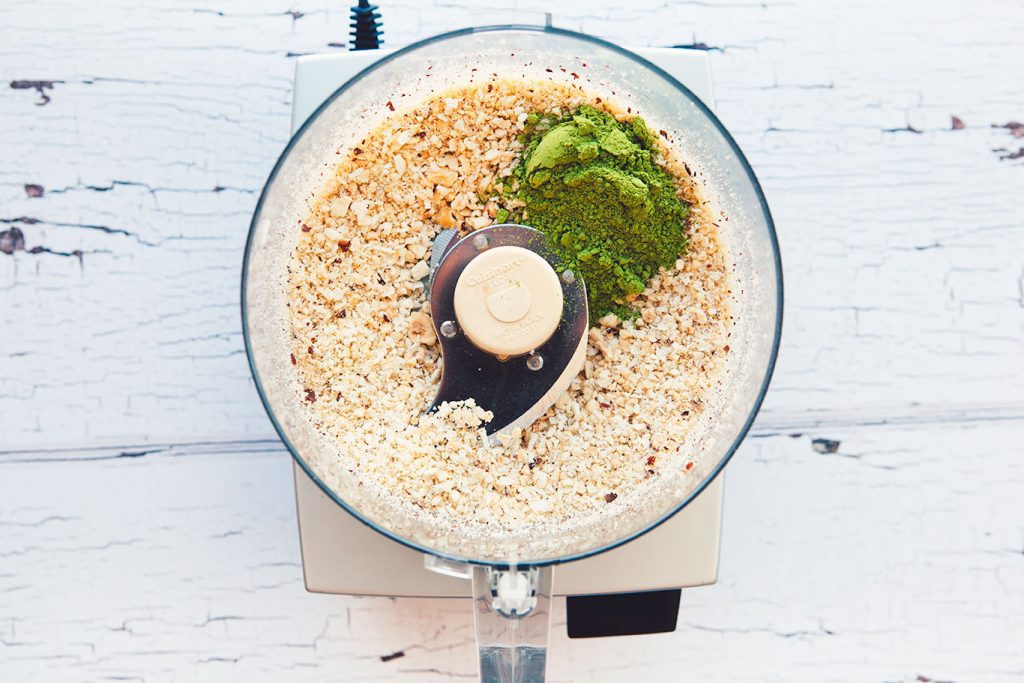 Pulse a few times to combine ingredients well: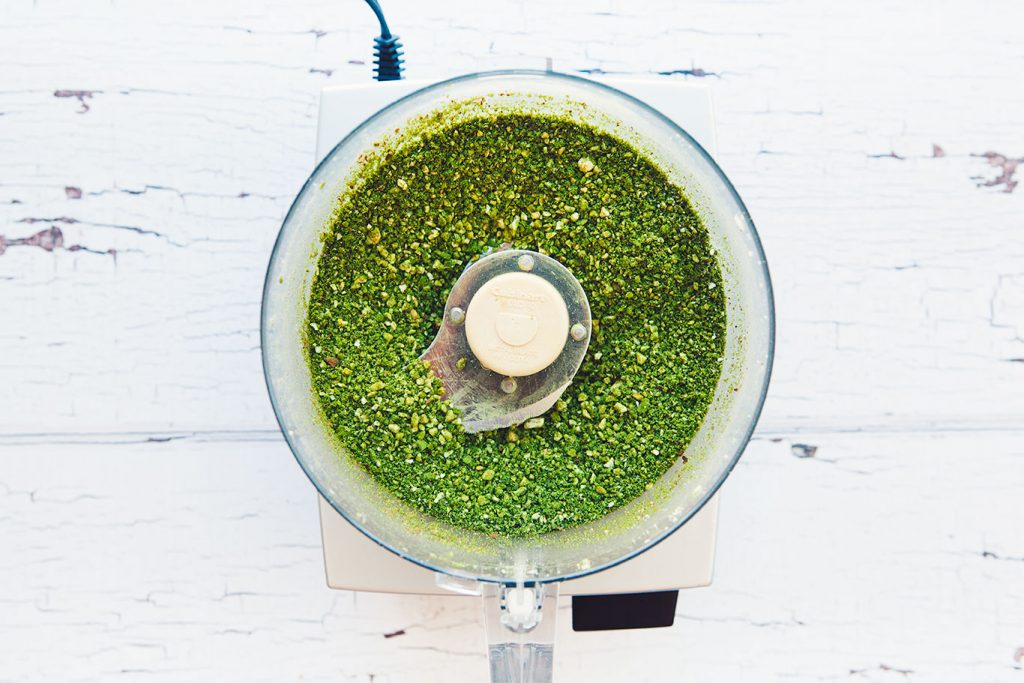 Add in pitted dates and coconut butter: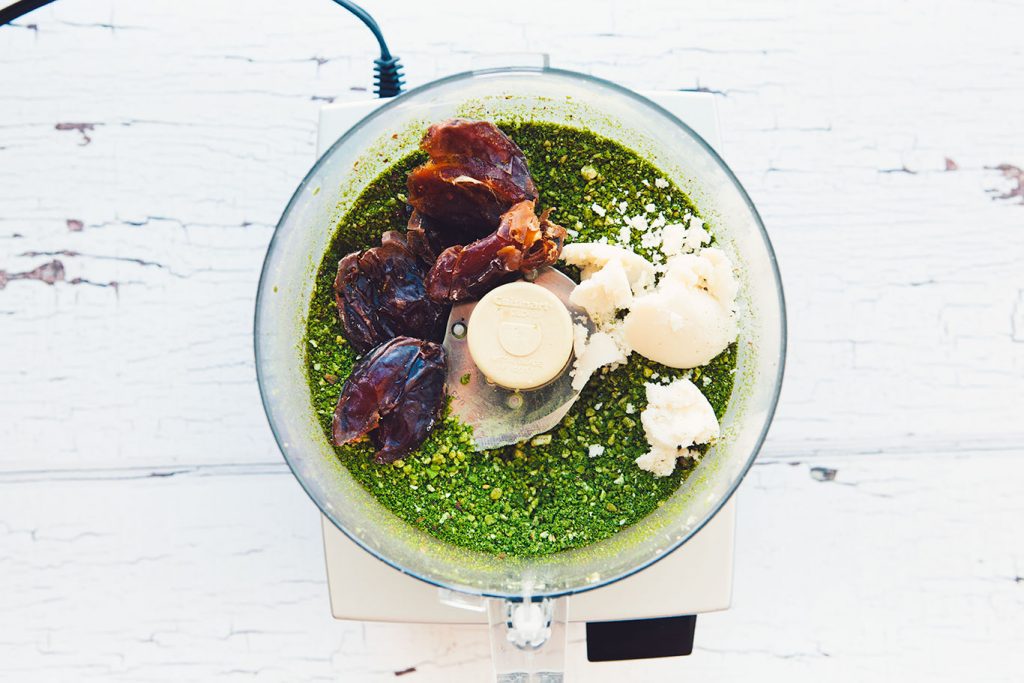 Pulse a few times to break down dates and coconut butter: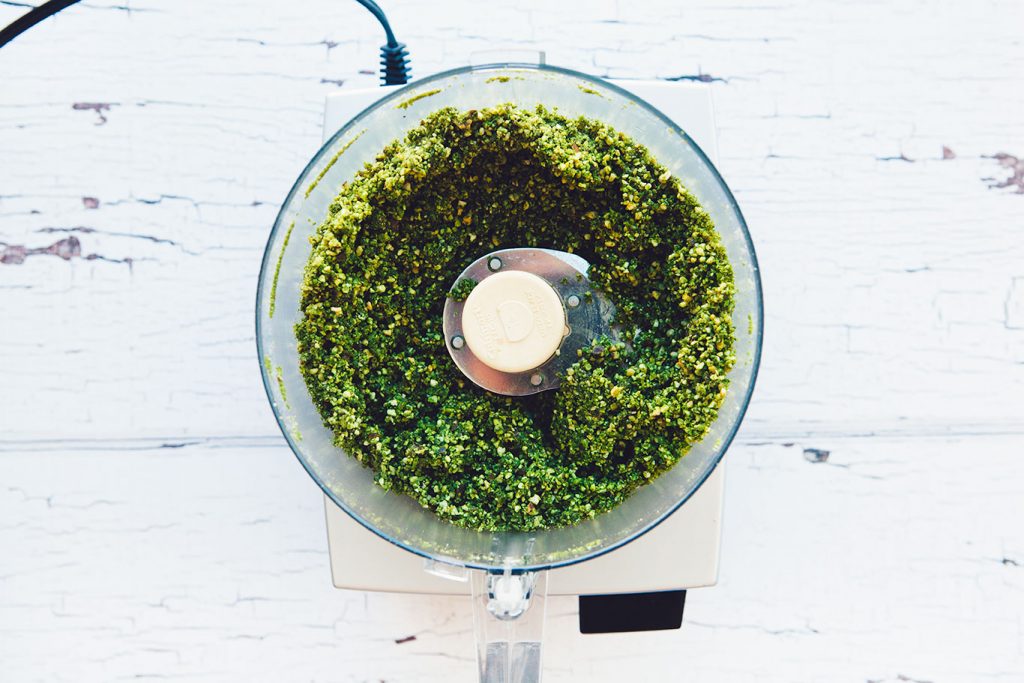 You can't really tell by this photo, but vanilla extract and coconut milk have been added in this step: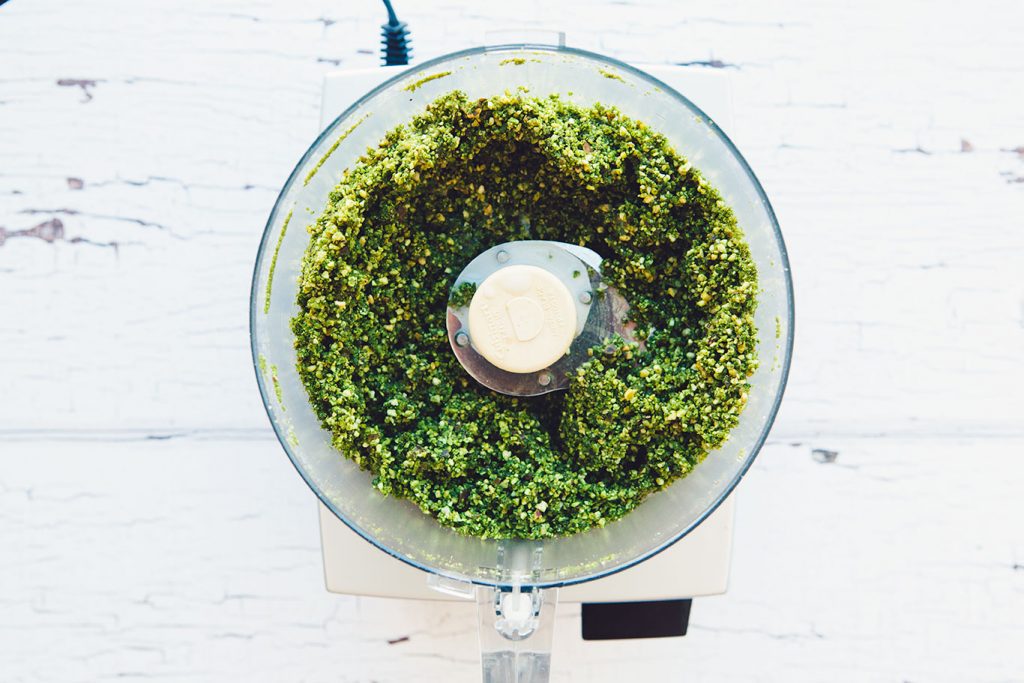 Pulse until all ingredients have mixed well; mixture will clump up a bit: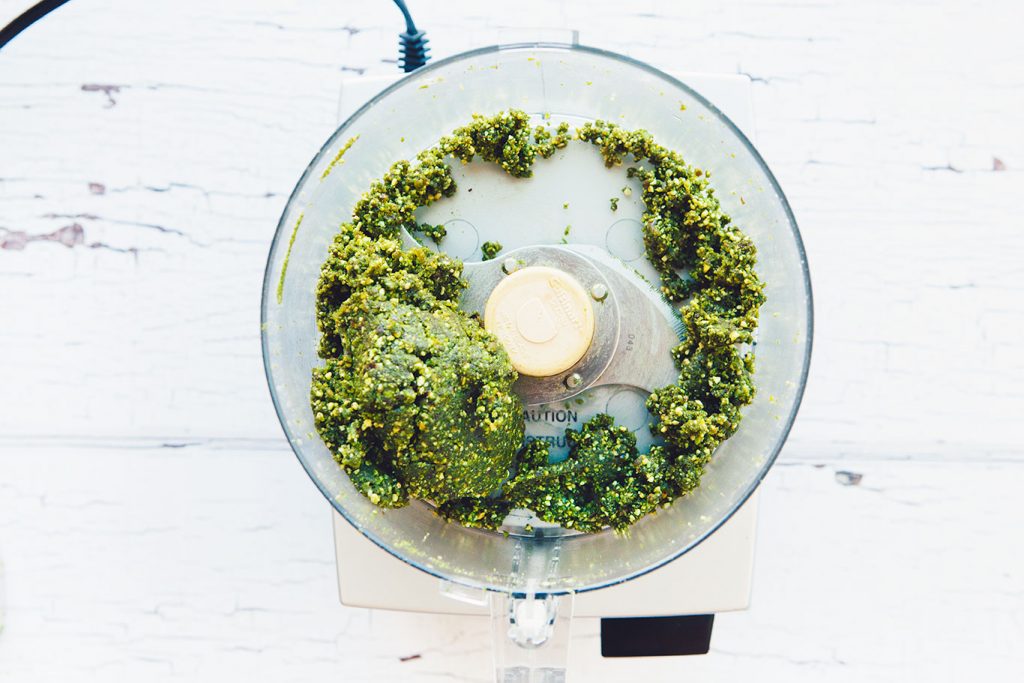 Roll them up (recipe yields 8):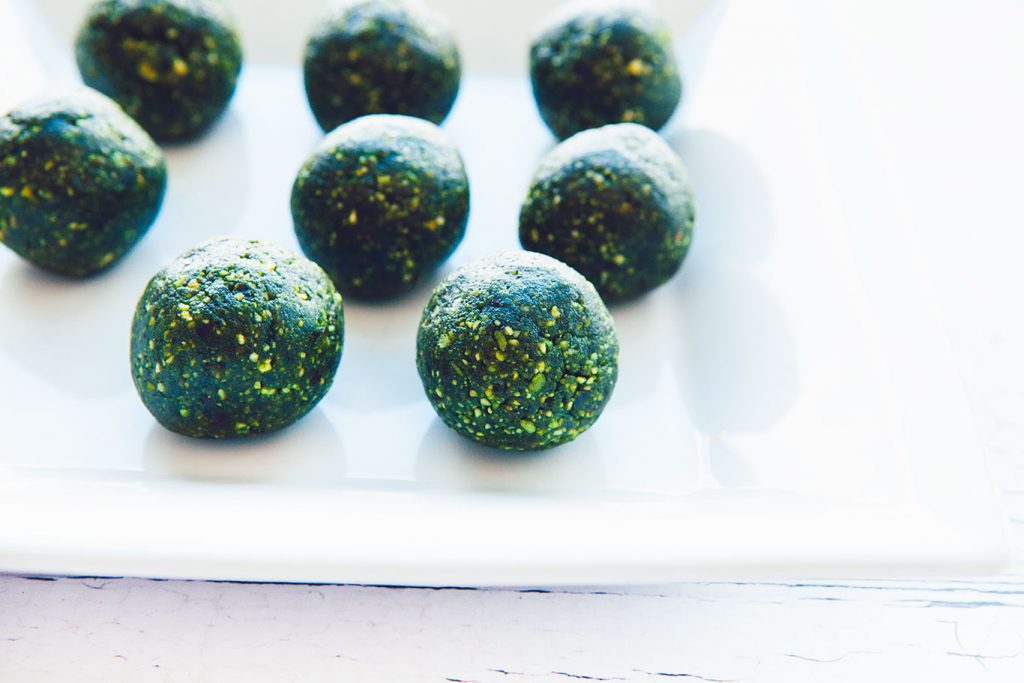 Press shredded coconut on the outside of each ball, so that thet coconut covers them; re-shape balls as needed: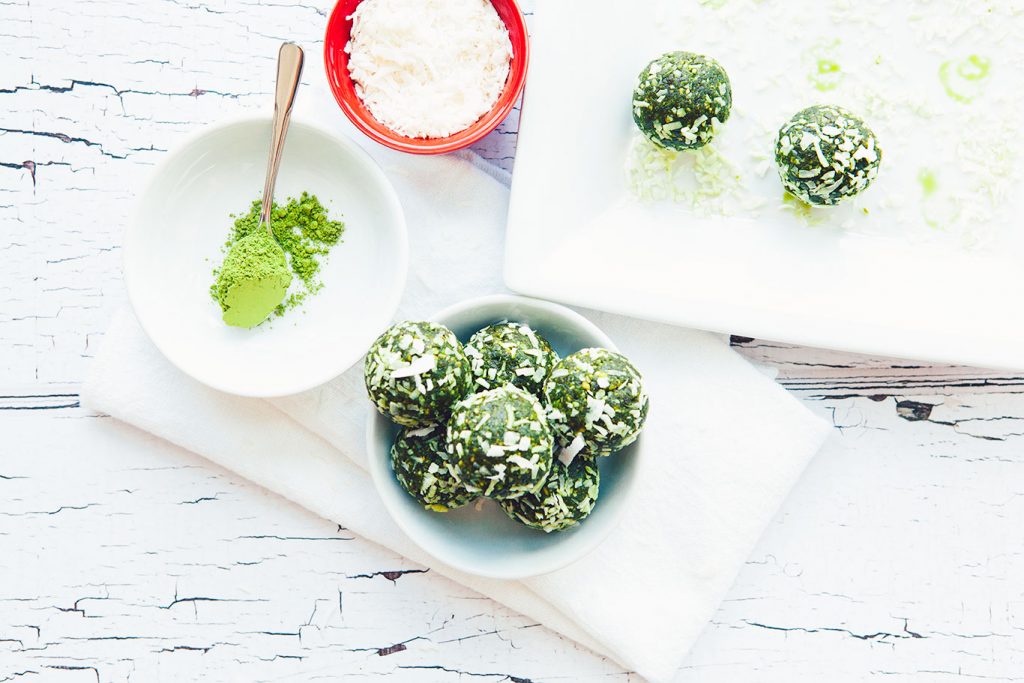 PIN ME!

Other paleo power balls you'll love: