Say hello to one of our new favorite snacks: Cinnamon Roll Energy Balls!
I make these babes at least twice a week, as they usually lasts us around four days. The recipe makes eight total, so that means that around two Cinnamon Roll Energy Balls are consumed daily in my home. I'll have a Cinnamon Roll Energy Ball every other day, as I am usually filling myself up with all sorts of roasted veggies and grilled proteins (hellllllllllo grilled summer goodies!) throughout the day, but Pres will for sure eat at least one a day. So that's where most of them go, Preston's belly.
Pres is 100% obsessed with these and I can tell that, lately, one of his favorite things about coming home after work has been sneaking to our fridge, getting one of these cuties out, filling a small glass with almond milk, finding his favorite spot in the couch and treating himself to a nice little pre-dinner snack.
Normally, one wouldn't spoil one's dinner like that, but men are a totally different species and their habits are a mystery to me. So I just watch Pres do his after-work snack routine (literally opens door, gives me a kiss, puts his stuff down and head to the fridge), I giggle to myself and watch him love his treat. As a recipe developer, one of the best rewards is watching others enjoy the food I make. Sort of creepy, I know, but oh-so satisfying! It means a job well done, you know? Of course there are those times when people (and by people, I mean my husband for the most part) do weird faces as they slowly chew through flavors they don't really appreciate. And that feels like pure failure, haha. You win some and you lose some, right?
I keep making these Cinnamon Roll Energy Balls (and my Nutella Bliss Balls) over and over, because they are such a nutritious snack for any time of day. They are made with collagen peptides, which do wonders for our body (aiding our skin, nails, bones, joints) and provide us with protein, and they're also made with all natural nut butter, nut flour, vanilla extract and cinnamon. Simplest of ingredients, which are easy to digest and provide us with great nutrients, yet definitely nutritious.
Whenever I am feeling very ambitious, or on nights when my hubby is busy working, I will make these in bulk and freeze them until we are ready to eat them. They keep well and they are small, so they don't take too much freezer space.
Snacks like these are hard to buy when hunger strikes when out and about. It is not probable that organic grocery stores, coffee shops, bakeries or restaurants will have something this healthy and delicious. So making our own ahead of time and brining them with us in little containers wherever we go, is the better way to go. Planning ahead is key to staying in shape and in good health!
These Cinnamon Roll Energy Balls are:
Nutty
Cinnamon-ey
Energizing
Healthy
Paleo
Filling
Gluten free
Dairy free
DELICIOUS
Take these with you to work, to the gym (as post-workout energy), camping, to events where you know you might get hungry…and, well, anywhere!
Hope you love them like we do! If you make them, be sure to take a photo of them and tag me on Instagram or Facebook, as I'd truly love to see your little snack creations!
XO

Cinnamon Roll Energy Balls
These Cinnamon Roll Energy Balls are the perfect on the go snack for when we need an energy boost. An all natural, paleo, gluten free and dairy free recipe!
Ingredients
For the cinnamon roll energy balls:
For the cinnamon "dust" to cover energy balls:
Instructions
Place nut butter and vanilla extract in a food processor, and process until both have mixed well. Add in cashew flour, collagen peptides and cinnamon, and process for about 15 seconds or until well combined, scraping down sides as needed.
Add in hazelnuts and pulse a few times to break them down and get them mixed in.
Roll batter into 1 ½" size balls and place them on a plate. Refrigerate for 15 minutes.
While the energy balls chill, mix the chocolate "dust" on a small plate: combine collagen with 1 tbsp cinnamon. Roll each ball in the dust mixture and refrigerate for 1 hour prior to serving.
Notes
Tools You'll Need:
- Food processor
- Spatula
- Measuring cups
- Measuring spoons
- Large plate
- Small plate

* Keep Cinnamon Roll Energy Balls refrigerated until consumption.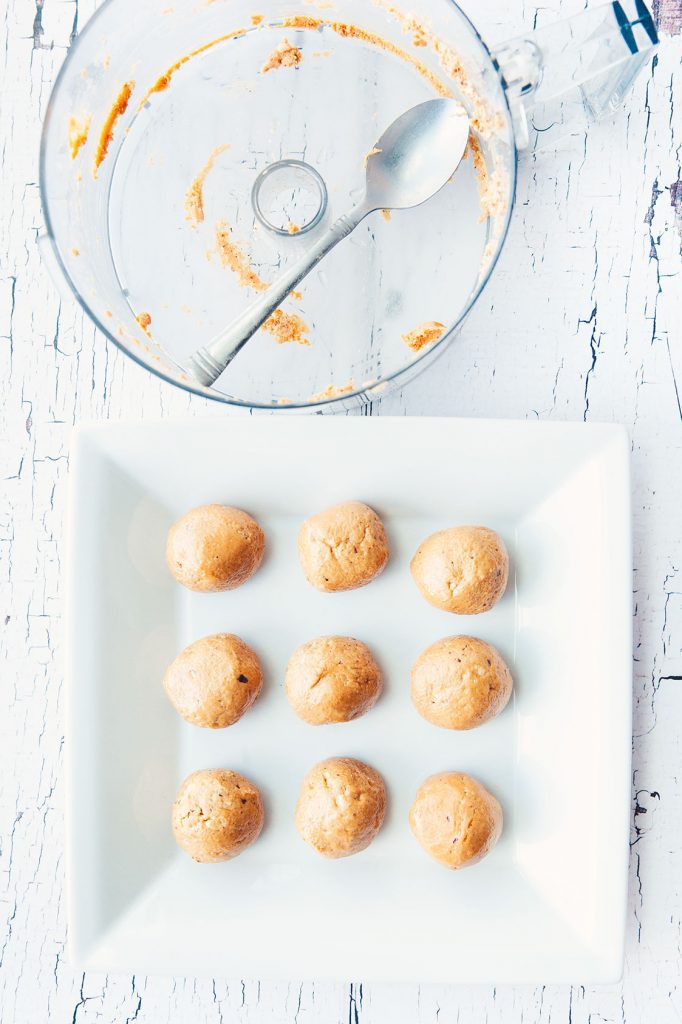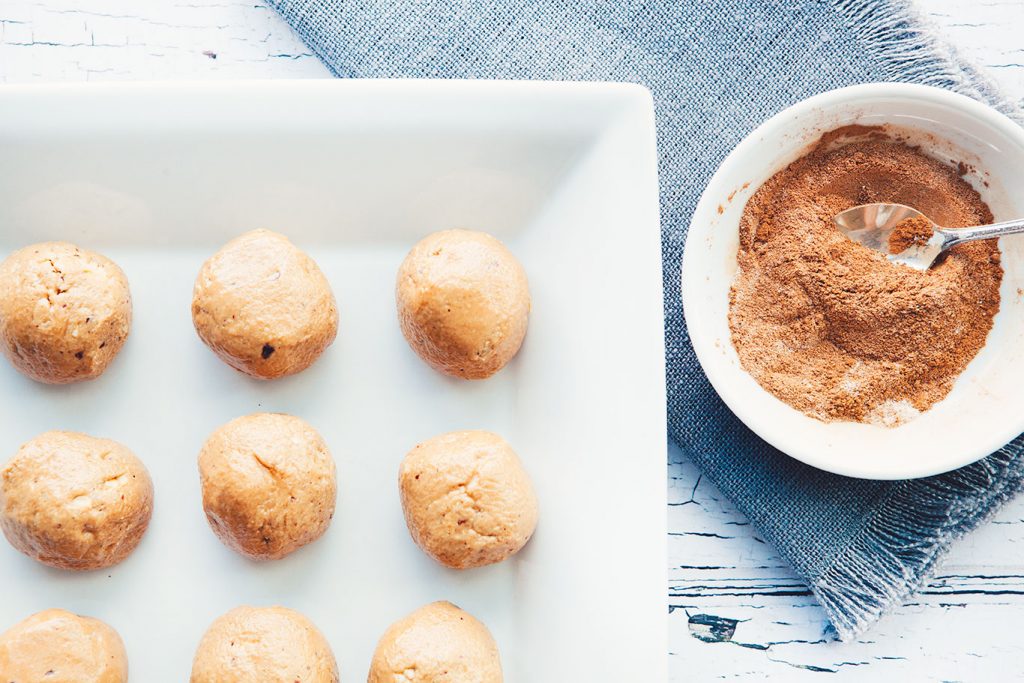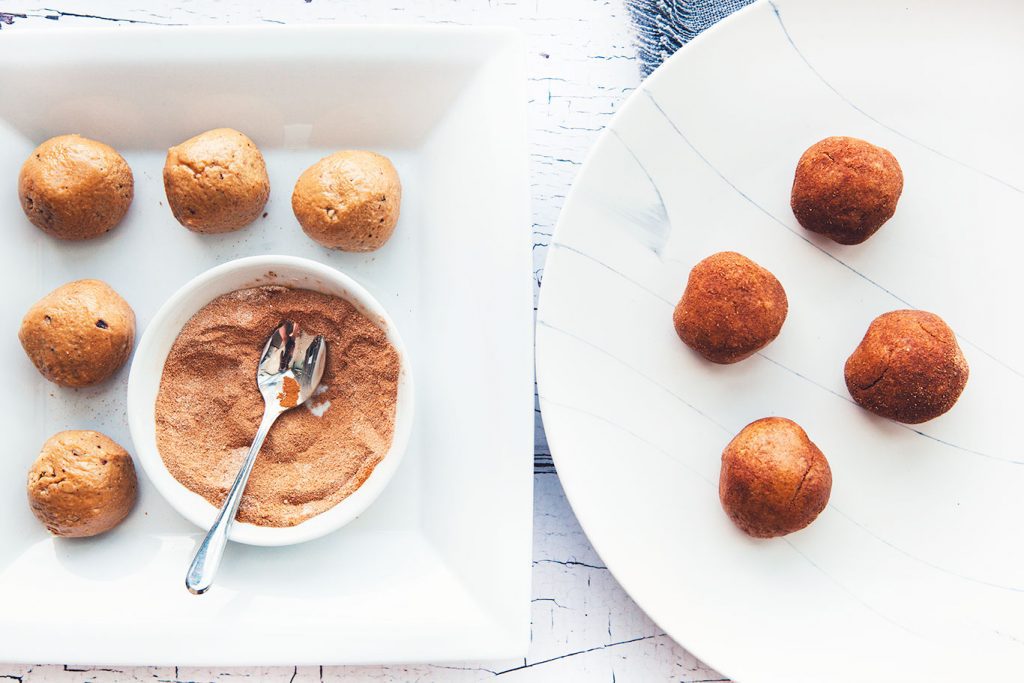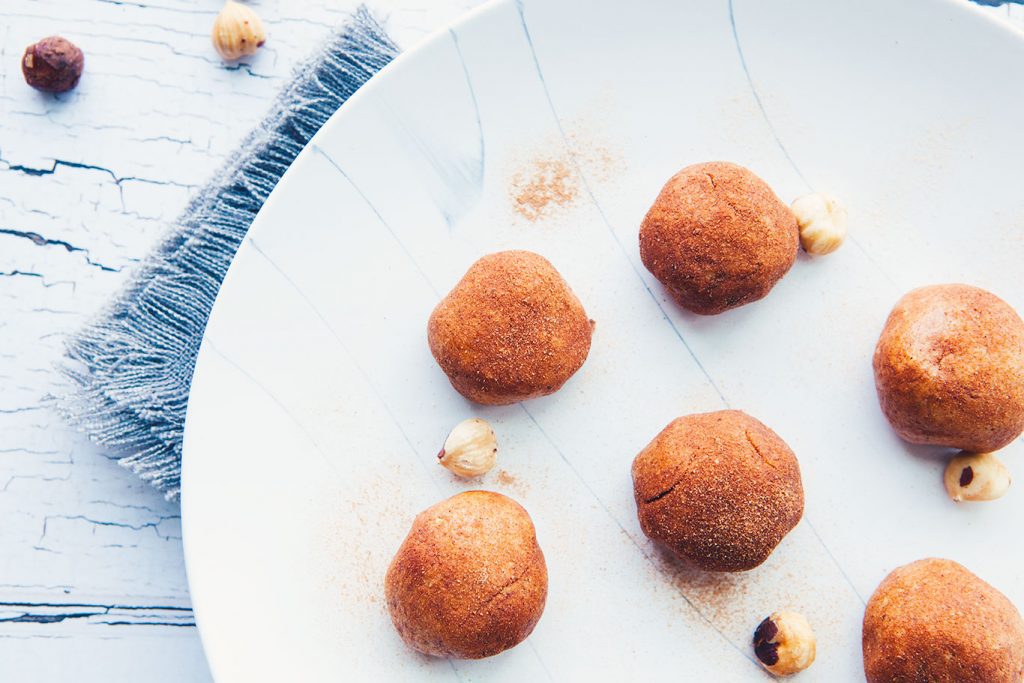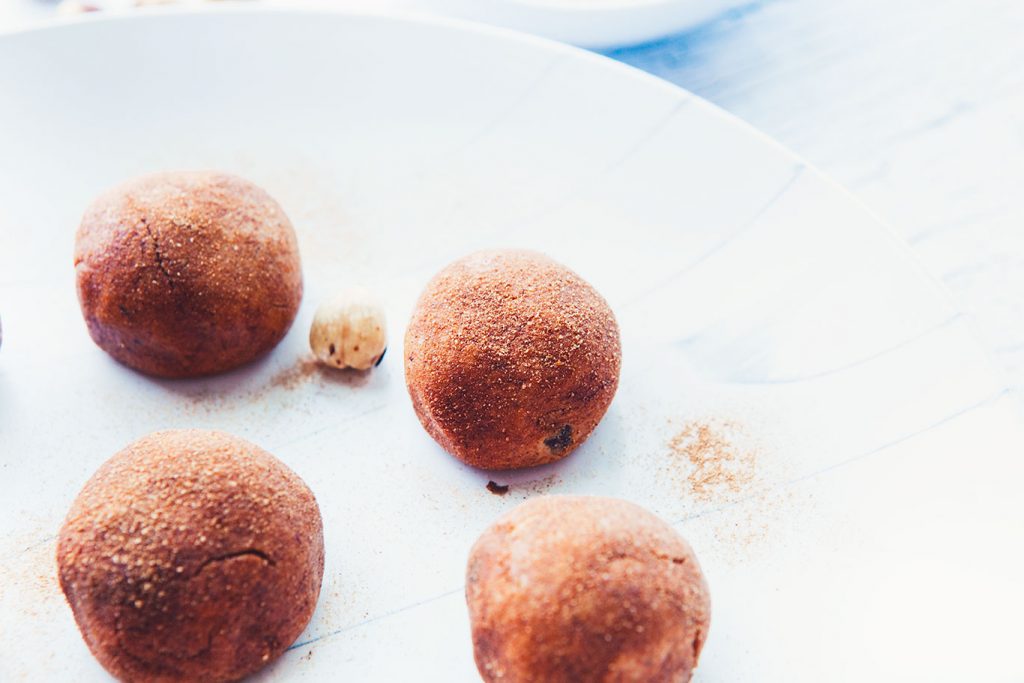 PIN ME!

Other paleo power balls you'll love: