Aging. We can't avoid it, can we? It happens whether we like it or not, and for some reason, it seems to sneak in quicker than anticipated.
When I was little, aging seemed so foreign to me, like, it would absolutely NEVER come my way. I knew that people aged, and I saw it happen to others, but I thought I was immune to it. Well, reality check, self: you age!
The positive side of this, is that there are a few things we can do here and there to help soften the blow. Especially when it comes to the physical aspect of aging; because ladies, let's be honest, looking young is JUST as important to us as feeling young.
So, guess what? Today I am sharing a few tips and tricks that I have found to be super valuable in helping me maintain younger looking and feeling skin. I hope you find these useful and insightful. They have worked for me and I sure hope they work for you too!
Note: I like to stick with a natural look, therefore all things I do are natural. No surgeries, no crazy procedures, all easy techniques that are affordable and attainable.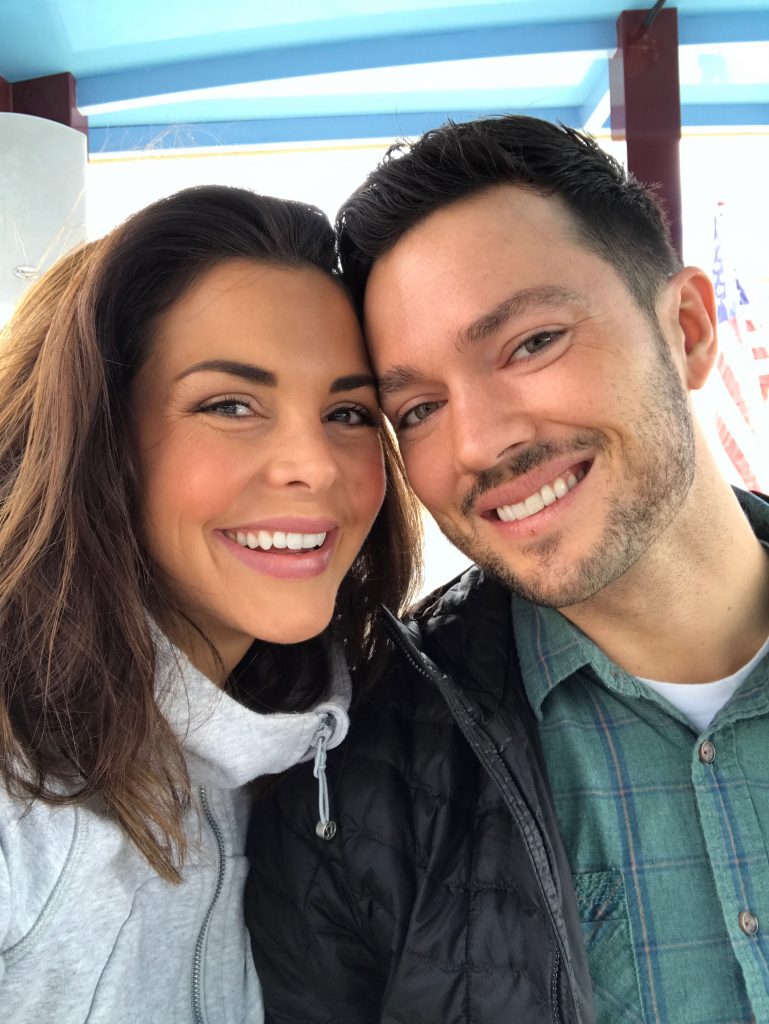 ---
1. Microdermabrasion
This is number one in the list for a reason, my current favorite skin care secret!
Have you guys ever had a microdermabrasion facial? If you haven't, here is a link where you can learn a little bit more about it. You should totally give it a try, you'll love the results!
I go to Panache Hair Studio and Day Spa in Boise for Microderm facials, and my girl for the job is the cutest, nicest and most talented esthetician I've met. Her name is Shunri Macquarrie. She has a ton of experience, is super knowledgeable, and on top of that, she owns her own skin care products…the girl knows what's up. What I love about Shunri is that she is extremely clean and careful, so I 100% trust my face to her. Shunri is the only person who is licensed to do Microdermabrasion facials at Panache Hair Studio and Day Spa, so she books fast! If you live in the area and want to try her out, make sure you call ahead of time to get your desired date and time. Microdermabrasions are a little spendy (about one hundred dollars + tip), but they are worth every penny!
I get a Microderm every four weeks. By the fourth week I feel like my face really craves it. Before my appointment, my skin feels and looks dull and tired, but after my appointment, my face is fresh, shiny and smooth. Best. Feeling. Ever.
---
2. Shunly Skin Care Products
Remember how I mentioned above that Shunri has her own skin care products? Well, I've been using some of her products on the daily. I've loved everything I've tried so far. Most of the girls who work at Panache Hair Studio and Day Spa also own Shunri's products, and they are obsessed with them. Her line is called Shunly Skin Care and I am pretty sure her products are only sold online and at Panache Hair Studio and Day Spa, but I could be wrong. I get mine directly from Shunri at Panache, so it's super convenient. I have been using three of her products for months now, these being:
The Toner is insane, it changed my life as soon as I began using it. Ever since I moved to Idaho from Ecuador, I have struggled with dry skin. Idaho is dessert and Ecuador is, well, tropical, so the weather difference has really taken a toll on me. And I can feel the dryness more during the winter months, where my lips get chapped and it's really hard for me to keep my skin moisturized. I expressed my frustration to Shunly and she recommended I try a few of her products.
Her toner would balance the PH on my skin and it would get rid of that dry feeling. She also suggested I tried her sunscreen to make sure my skin was protected from the sun at all times, and her photo aging serum to avoid aging as much as possible. She said these products would do wonders for me, and she was right. My skin looks and feels great!
---
3. Coconut Oil Pulling
I have been oil pulling for over a year now as part of my daily morning routine. I wake up, drink a liter of water and I put a spoonful of unrefined coconut oil in my mouth and swish for a solid twenty minutes. I wrote a detailed blog post about Oil Pulling, so definitely check that out if you want to know more about what this entails. I don't apply coconut oil on my face (or anywhere in my body for that matter, as oil on the skin clogs pores and that's when you start breaking out), but I absolutely love all the skin benefits I've seen from swishing oil on a daily basis. If you've never heard or tried this method, be sure to read about it here before giving it a go!
Oil pulling has helped me immensely with my health. For one, my teeth are whiter, my gums feel stronger and my overall mouth health is doing great. It has also helped me keep a clear skin, a strong immune system, and a steady stream energy throughout the day. Whenever I travel and don't get to oil pull, I definitely miss it. Sometimes I feel less clean and less prepared, as if I was skipping a shower or not drinking my vitamins. If you haven't tried oil pulling, I highly recommend you do, there are a ton of great health benefits associated with it…and I have a feeling your skin would reap some of those benefits as well!
---
4. Water
Water is huge for me! I drink a crap ton of agua. Water is my drink of choice over anything; water more than tea, coffee, juice, soda and alcohol combined. Water is my go-to liquid every time.
My water consumption starts as soon as I wake up. I pound a liter of water as soon as I'm up; at the gym, I drink another half liter of water; after the gym, I pound another liter of water; throughout the day I'll drink another two-three liters of water; and before bed, I'll drink another liter of water. Thats almost one and a half gallons of water!
If I don't drink this much water though, I feel like an old grape that's turning into a raisin. I find that water not only does wonders for my skin, but it helps me stay energized, keeps me from feeling hungry when I shouldn't feel hungry, helps with my digestion (a ton!), helps me flush out toxins, and it also helps keep my mood positive and happy. I don't get sick often, and I swear it's ALL due to my H2O consumption.
---
5. Vitamin E
This is an oldie but a goodie. Vitamin E. Pure magic for your skin. I like to get pure Vitamin E capsules online and keep them in my pantry for whenever I feel like my skin needs it. When I feel like I need to use some, I'll simply grab a capsule, carefully poke it with a sharp knife and push on it to allow the "goo" to come out. This "goo" is what you want to apply directly on your skin for hydration and healing. I use it on my lips for whenever my lips are chapped, or on any small patches of skin that feel dry. It's amazing. One or two applications of Vitamin E and your skin heals, just like magic. Give it a try! It's very inexpensive and it's all natural.
---
6. Exfoliation
Exfoliation is key for healthy skin, as it helps unclog pores to prevent blackheads from forming and it allows for skin renewal (which is what makes us look fresh and radiant!). So apart from getting a Microdermabrasion facial once a month, I tend to exfoliate at home two to three times a week. I will do it in the shower after I get home from the gym, or at night before going to bed; my exfoliation time just kind of depends on what I have going on in my day. I don't buy expensive exfoliators, I simply add about one teaspoon of regular white sugar to a quarter sized amount of face wash; mix both of these together and lightly scrub the mixture on my face. Boom — so easy and inexpensive. My skin feels super soft and shiny afterwards. Gotta love it.
---
6. Day & Night Rituals
I like to take care of my skin in the morning and at night. It doesn't matter how busy I am or how tired I am, I make taking care of my face a priority.
Mornings:
Nights:
---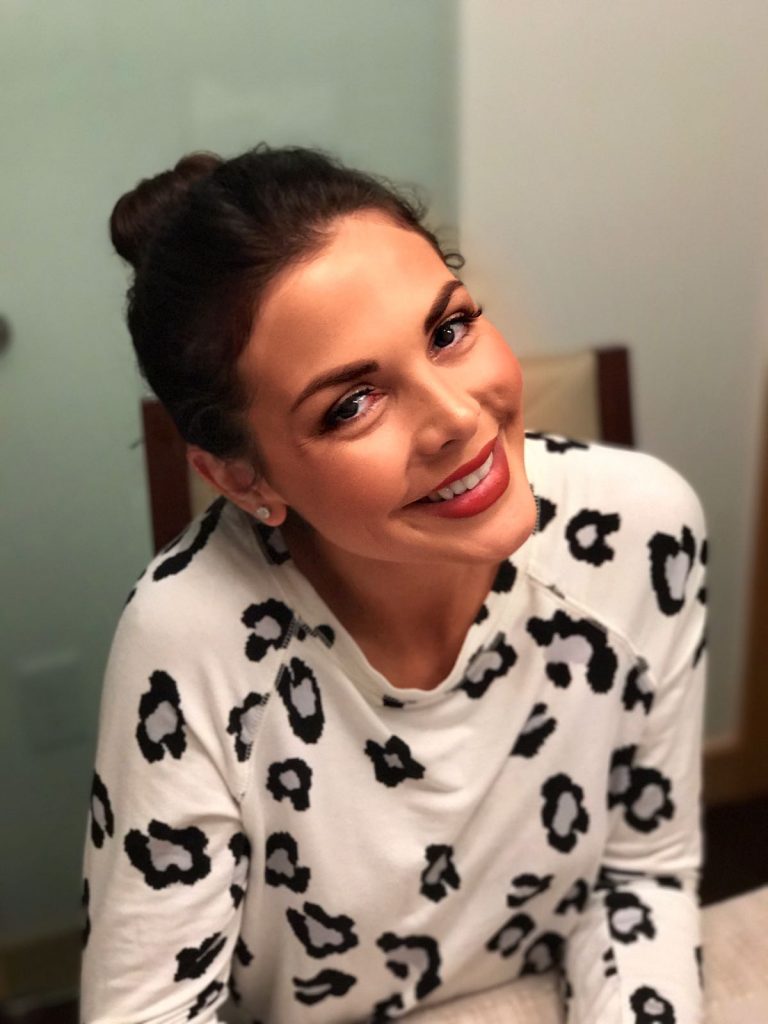 And that's all, folks! My skin care secrets revealed!
If you have any questions or want to know something a little more in depth, please leave a note on the comment's section below. You can also contact me directly at [email protected] I'd love hear some of your own skin care secrets, I'd love to know what works for you!
XO
PIN ME!