There have to be a lot of people, who like me, are in constant search for new and exciting kale salad recipes! Is my guess right? Well, for those of us who are in that search, my Smokey Kale Salad recipe is here for the win. This salad is tender, smokey, flavorful and incredibly satisfying. I like to top this one off with a few roasted chopped walnuts, so that every bite can have a little crunch to it too. If you're sensitive to walnuts or don't walnuts too much, you can most definitely sub it with your favorite kind of nut! This salad will be legit no matter what!
Kale has been "the new hype" for quite some time, and this has been the case for very good reasons. A single cup of kale has:
684% of the RDA of Vitamin K
206% of the RDA of Vitamin A (from beta-carotene)
134 of the RDA of Vitamin C
26% of the RDA of Manganese
10% of the RDA of Copper
9% of the RDA of Vitamin B6, Calcium & Potassium
6% of the RDA of Magnesium
3% or more of the RDA of Vitamin B1, Vitamin B2, Vitamin B3, Iron & Phosphorus
All of the above is from one single cup guys, ONE! Kale is incredibly nutritious. It's no wonder I've been wanting to have this leafy green all day erry day! Our bodies are so smart, they totally know what's up. We should listen to them often.
And do you wanna know what else? I know of at least nine other health benefits we can gain from eating kale. As if getting 684% of our recommended daily allowance of Vitamin K wasn't enough. Pshh. No big deal, right, kale? You just wanna keep on giving, don't you?
KALE IS:
Loaded with cancer-fighting compounds
High in antioxidants
One of the best sources of Vitamin K
Potent enough to help us lower our cholesterol levels
A great source of Vitamin C
Is high in Lutein and Zeaxanthin, which help our eyesight
High in Beta-Carotene
An amazing source of minerals
Low caloric, which can aid in weight loss*
Kale is featured as the main ingredient in my Smokey Kale Salad, as it makes for about eighty percent of the salad. Therefore, by eating this delightful creation, you'll be consuming enough superfood to make you feel uh-mazing. Enjoying my Smokey Kale Salad for lunch of dinner, means feeding the body with amazing vitamins and minerals that bring a plethora of health benefits. Also, it tastes like pure bliss. So there's that. Winning like a boss, this one is.
Below you can see all the goodies I used to make this recipe: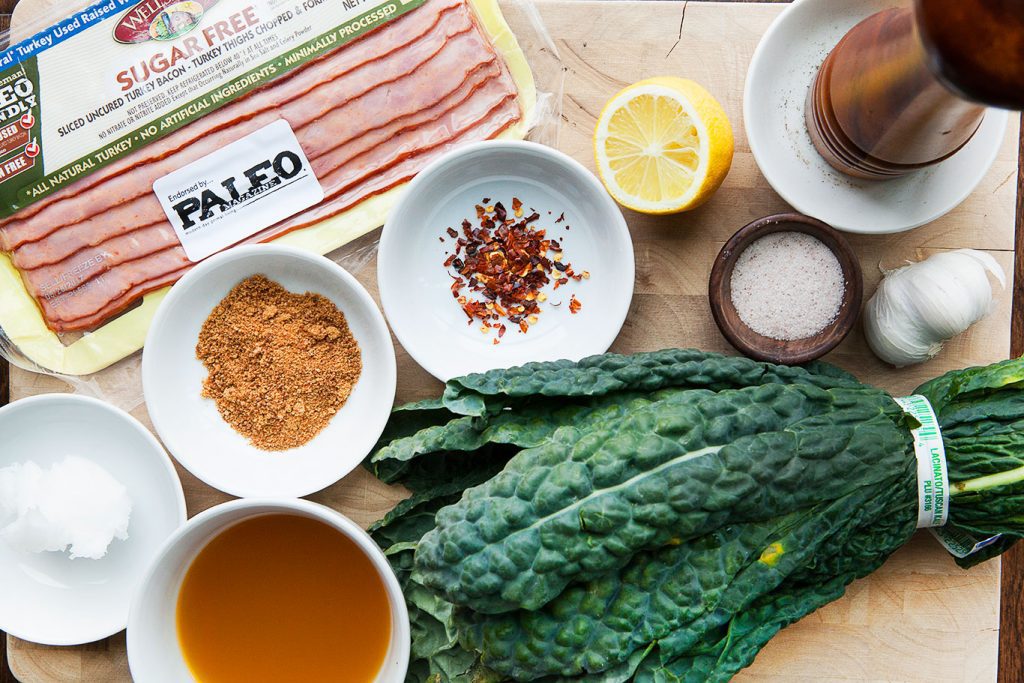 Paleo-friendly turkey bacon right before going into the oven: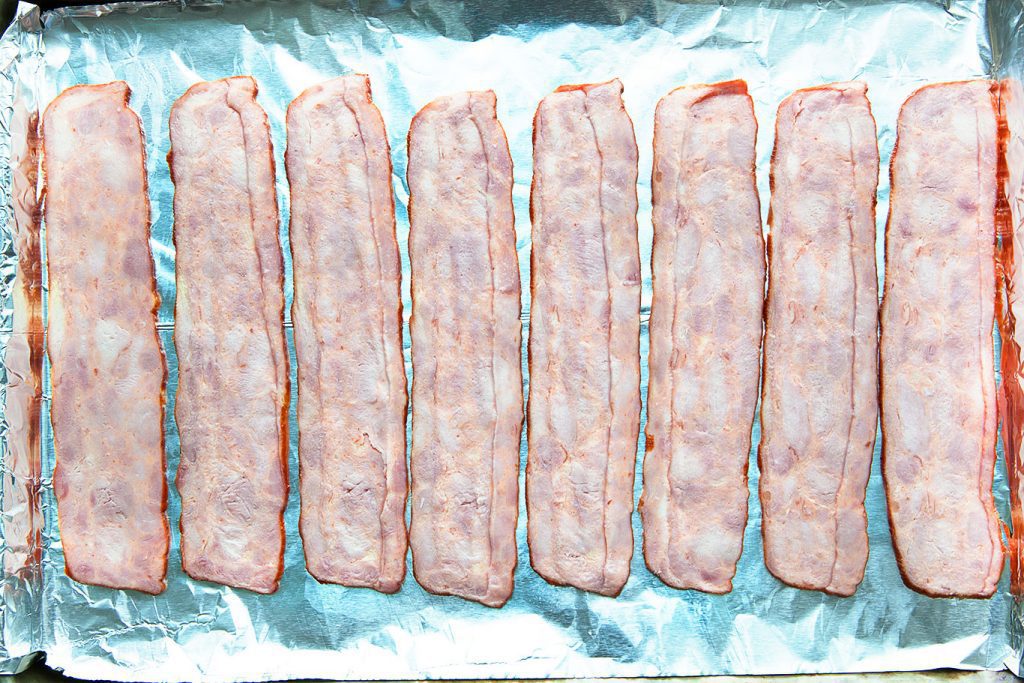 Delicious Paleo-friendly turkey bacon right out of the oven: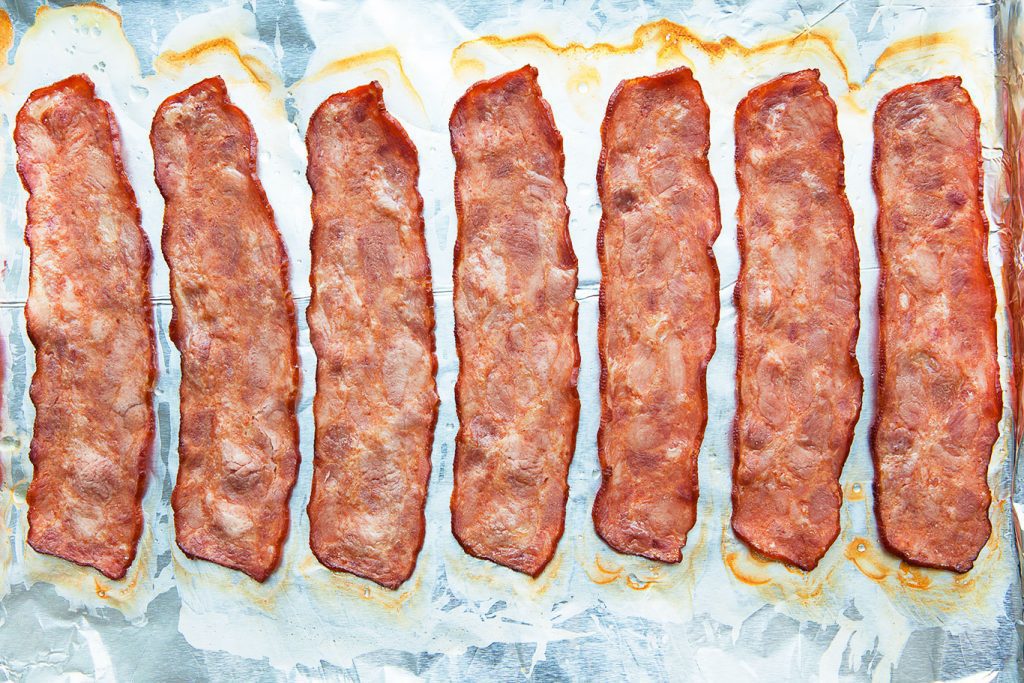 Minced garlic before going in the skillet: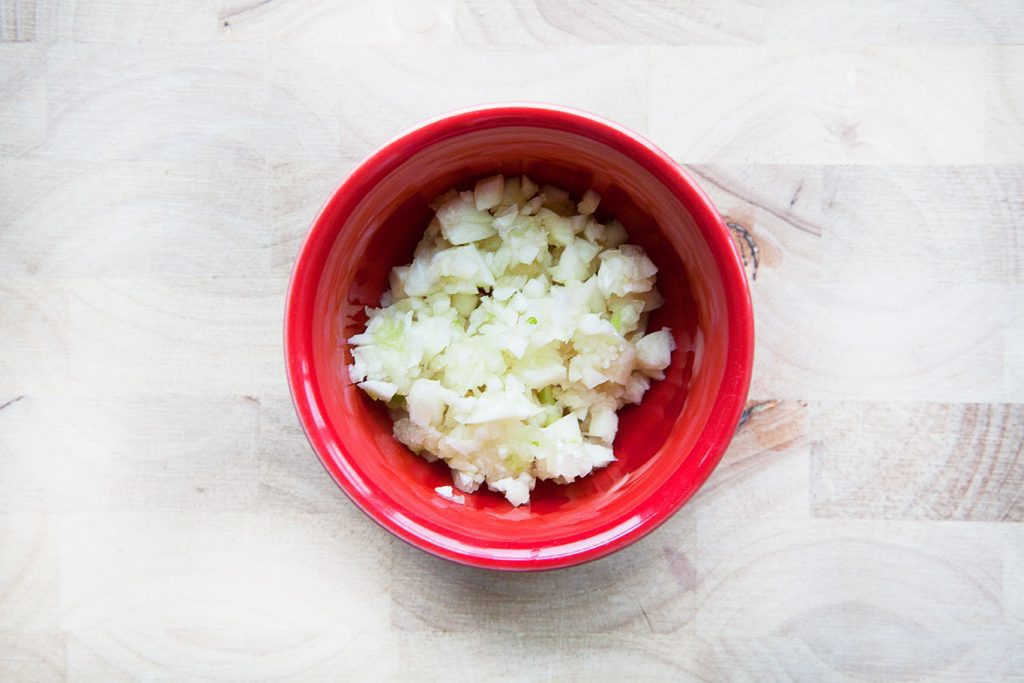 Super fragrant minced garlic post skillet: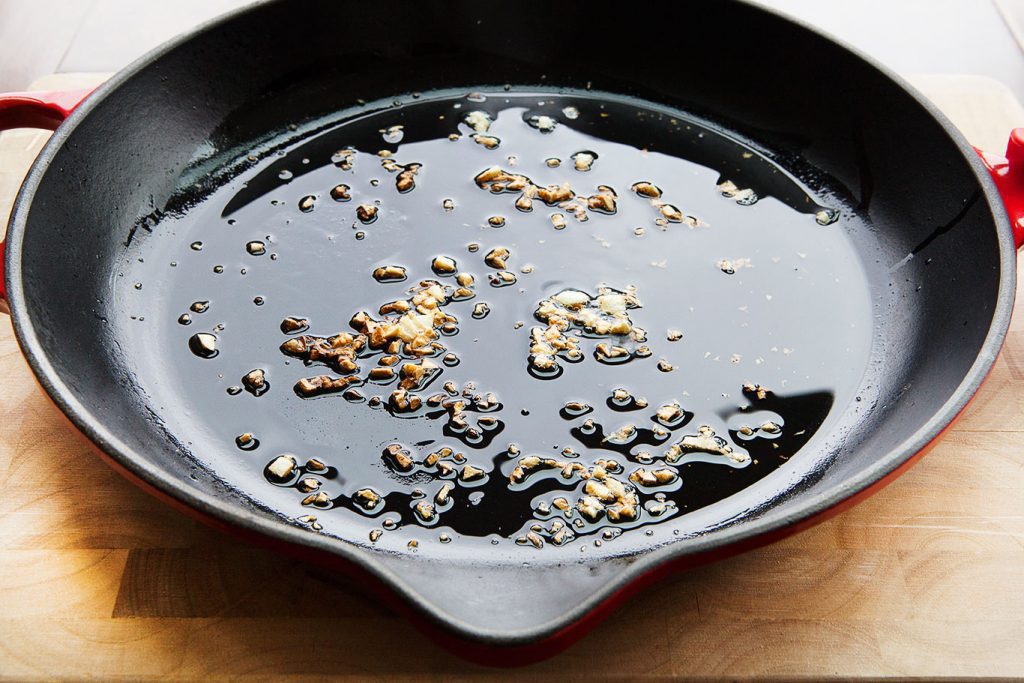 Sautéed kale and bacon pieces in skillet: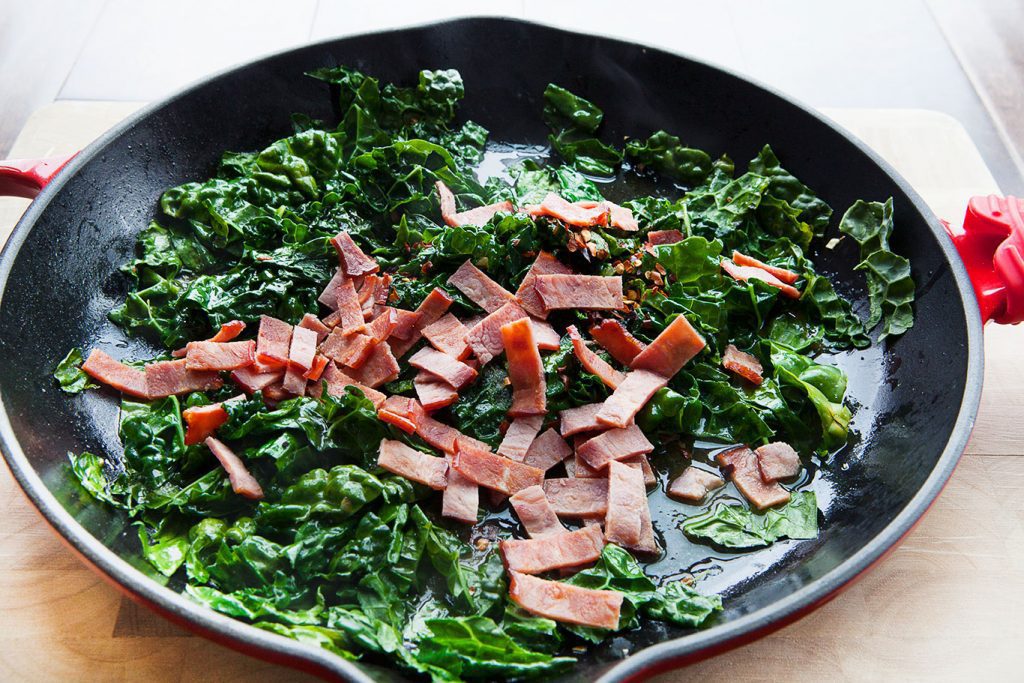 The glorious masterpiece: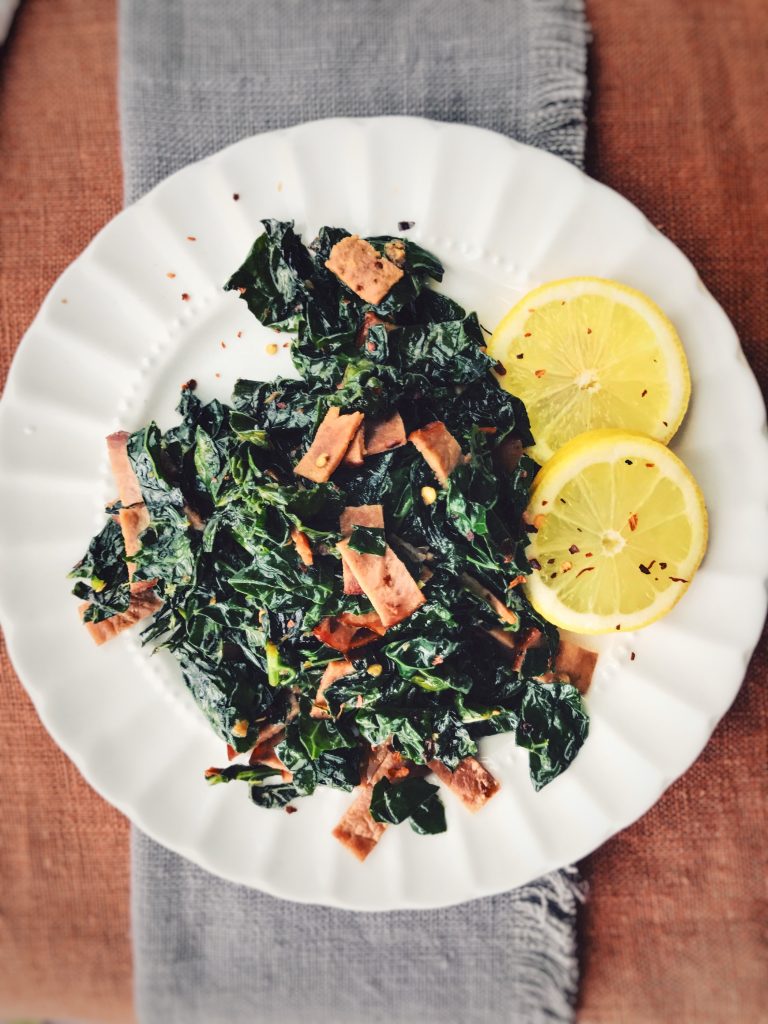 You can find the full recipe to this scrumptious Smokey Kale Salad below.
Also, let me just say, that this whole week that I've been in New York City, I have been in kale heaven. I have ordered kale at what seems like twenty different restaurants, and not ONCE have I been disappointed. It's so awesome how health-conscious restaurants are these days, and I love that I can find some of my favorite ingredients listed on their menus.
One of my favorite kale dishes in NYC was at ABC Kitchen, which is a restaurant that one of my friends recommended I visit. The presentation was super simple and the ingredient combination was simple as well, but holy moly, they knocked it out of the park. If you live in the area, or are planning on visiting soon, please do yourself a favor and go there. You will not be disappointed.
I plan on continuing with my kale obsession for at least the next five months. Kale and summer go together like Tom and Jerry, and I will be enjoying every healthy bite of my dishes full of kale during these hot months.
CAN YOU BELIEVE SUMMER IS ALMOST HERE?! AHHHHH!!!! YESSSSSSSSSSSS!!!!
Sun, heat, bikes, parks, water, tan lines, bikinis, BBQs, patios…Here. We. Come.
Do you have any summer recipes you'd like to see? Go ahead and leave me a comment below, so I know what to create for you guys. I'd love to know what YOU crave!

Smokey Kale Salad
This easy-to-make Smokey Kale Salad is comforting, savory and healthy. Makes for a great lunch or dinner dish that the whole family can enjoy!
Ingredients
2 large bundles of dino kale, chopped (see photo)
½ head garlic, minced
2 tablespoons coconut oil
¼ cup low sodium vegetable broth
2 teaspoons coconut sugar
¼ teaspoon red pepper flakes
Pinch of sea salt
Freshly ground black pepper to taste
4 slices turkey bacon
½ lemon, juice of (for serving)
Instructions
Line baking pan with foil and set aside.
Preheat oven to 400 degrees Fahrenheit.
Place bacon strips on lined baking pan and bake for 15 minutes. No need to flip them around. Remove from oven, let cool and chop them into small pieces.
Place skillet under medium heat (about 3-5 minutes) until hot. Once hot, add coconut oil and cook garlic; stir frequently until golden brown (about 2 minutes).
Add chopped kale, sea salt and black pepper, and sauté until slightly soft (about 3 minutes).
Once soft, add in vegetable broth, coconut sugar, red pepper flakes and bacon, sauté and stir until broth has evaporated (about 3 minutes).
Taste and adjust spices as needed.
Serve right away and squeeze some lemon juice on top.
Notes
Tools You'll Need:
- Baking pan
- Foil
- Cast iron pan skillet (if available, it not, any kind of skillet should work)
- Spatula
- Chopping board
- Sharp knife
- Measuring cups
- Measuring spoons
- Citrus juicer (optional)
Nutrition Information
Serving size:
1 cup --
Calories:
202
Fat:
10 g.
Carbohydrates:
25 g.
Sodium:
119 mg.
Fiber:
3 g.
Protein:
5 g.
PIN ME!

* Source: https://authoritynutrition.com/10-proven-benefits-of-kale/
Other Paleo Kale recipes you'll love: