Paris. What a romantic scene!
🇫🇷❤️
It was my mom's dream to go to Paris together as a family, and so when we all met for Christmas in Barcelona in 2017, we decided to hop on a plane – only a two hour non-stop flight away – and spend a few days in Paris to make mom's dream come true.
Even though the temperature in December is very cold, the experience was very much magical. We all wore multiple layers, hats, scarves and gloves, so we were good to go.
The wonderful thing about touristing in December in Europe is that there are less tourists around, less crowds in museums and galleries, and you can find more affordable hotel stays and services. Not to mention, the bright and cheerful decorations you see all over the streets and buildings for Christmas and New Years Eve. Swoon! 😍
There are pros and cons to visiting big cities like Paris on all seasons. One just has to look at the bright side and spot the things that make each one great. For us, winter brought less tourists and a cheerful holiday spirit. As I'm sure that in summer, heavy tourist waves and high heat aside, the days probably last much longer and the flora must make everything brighter. Regardless of when you go, Paris will be charming and an incredible experience.
---
HELPFUL PARIS TRAVEL TIPS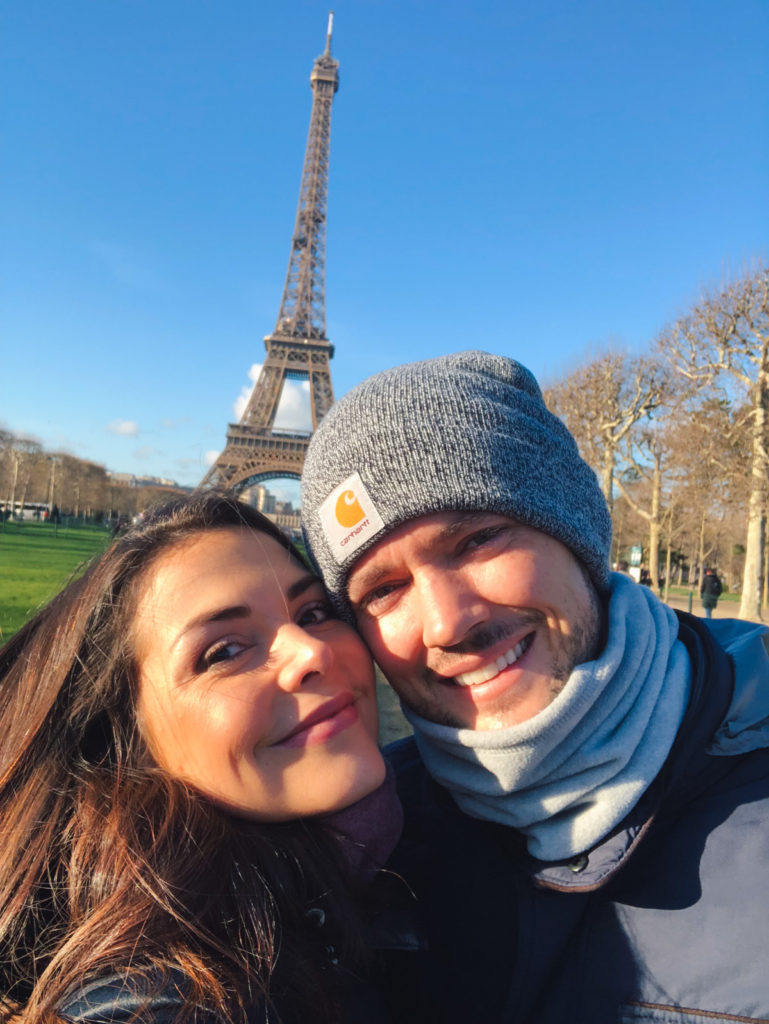 Do your research ahead of time and learn as much as you can about the city prior to going. I recommend visiting you city's book stores and libraries, or searching online for helpful books and articles that can shed some insight as to the culture, currency, history, famous sights, etc.
What I personally did for this particular trip:
Read the Paris section of Rick Steves's France travel book before going. I highlighted the places I wanted to visit the most to make it easy for me to quickly identify these key areas when opening the book in Paris. And yes, I brought the book with me on our trip, as I always love having an easy access reference guide when touring around.
Followed various travel bloggers, who had recently visited Paris, for unique insight and traveling pointers. This tactic gave me ideas of cool things to do, that I wouldn't have found in travel books. I went to their blogs to read about their experiences, and checked them out on social media. These influencers probably did their research prior to going on their vacay, so reading about what they did acted like a curated travel-guide summary for me.
You can find bloggers and influencers by doing a quick Google or Pinterest search, or by looking up Paris-related hashtags on Instagram.
---
HOTEL
We stayed at the loveliest hotel: Hotel Pont Royal.
This 5-star hotel is a gem, not only because it has all the wonderful amenities a 5-star hotel offers, but also because it's a historic landmark. Famous writers often met at this hotel's bar to share and exchange creative ideas, and the hotel pays homage to this history. Among these artists was Ernest Hemingway! Hemingway is one of my favorite writers, so knowing he was at this location many years ago, made my stay extra special.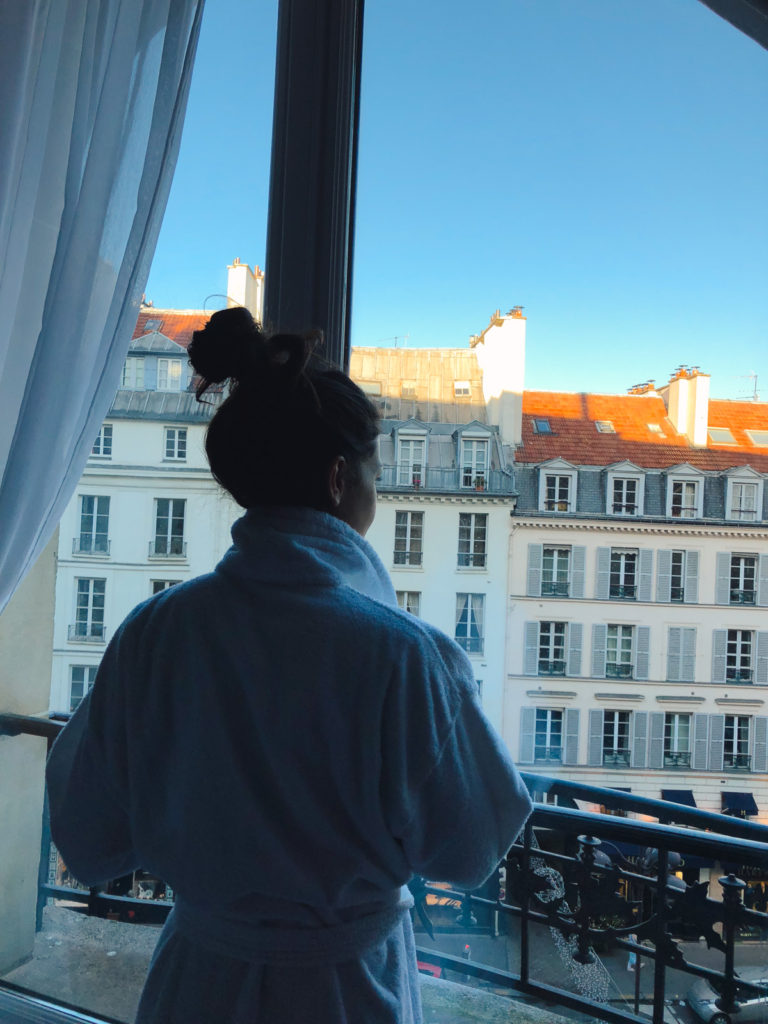 The rooms were well appointed; they were bright, with large windows that allowed for a good dose of fresh air in the morning and has gorgeous views of the rustic and elegant architecture Paris had to offer.
Room amenities included: bathrobes and slippers (which I LOVE), a good coffee maker, high end bath products, hair drier, safe, etc.
The hotel is centrally located, in Saint Germain des Prés, and is surrounded by art galleries and boutiques. It's a short 2-minute walk away from Rue du Bac metro station, and a 12-minute walk away from both the Musée du Louvre and the Jardin des Tuileries. There is a small grocery store literally across the street from the lobby, good for drinks and snacks.
Among some of my favorite hotel amenities: gym, concierge and bar (the bar is a bit expensive, but a cold glass of champagne upon arrival is a must).
We fully enjoyed our stay; the hotel was cozy and comfortable in all the ways.
---
SIGHTS
Even though we wished we had more time, we had three full days in Paris and we took full advantage of each to engage in some great sight seeing. This is what we checked out:
1. Eiffel Tower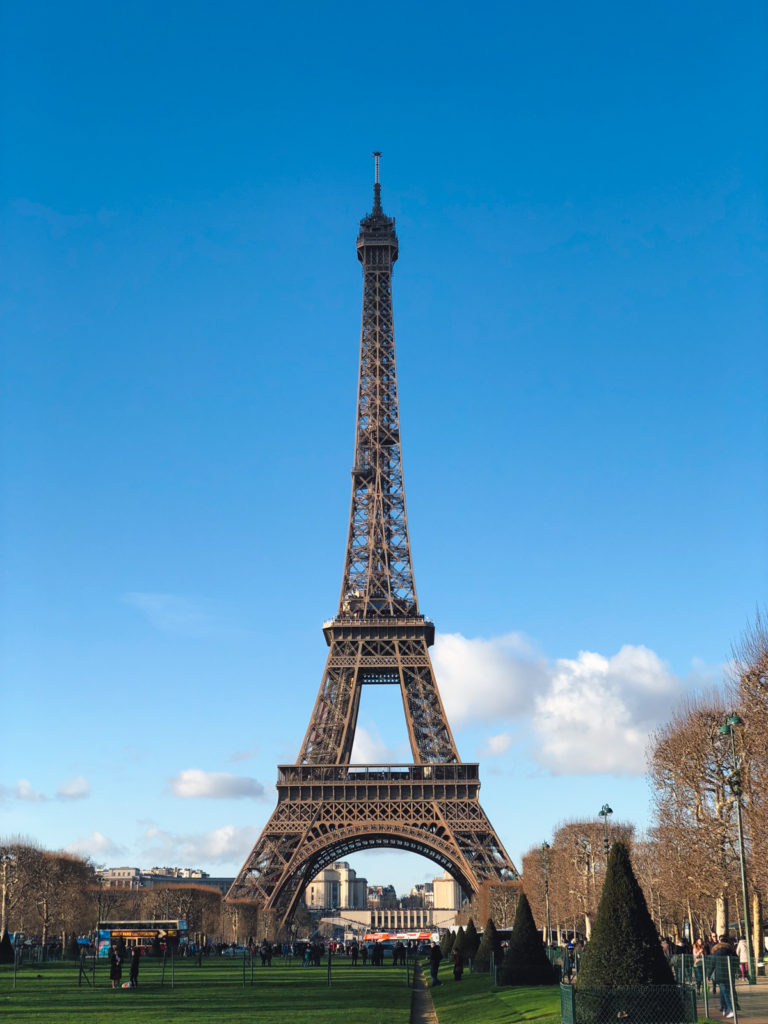 Paris and the Eiffel Tower. Pretty much synonyms, right? You can't go to Paris and not visit this iconic architectural monument. It is a gorgeous thing to see. We didn't go in it to explore its floors or restaurants, but we spent quite a bit of time admiring it from the outside.
When we went, it was a beautiful day (blue skies!) and we took lots of pictures with the tower behind us, like any good tourist would. We also toured around the surrounding gardens and the Christmas markets, which sold delicious treats and drinks.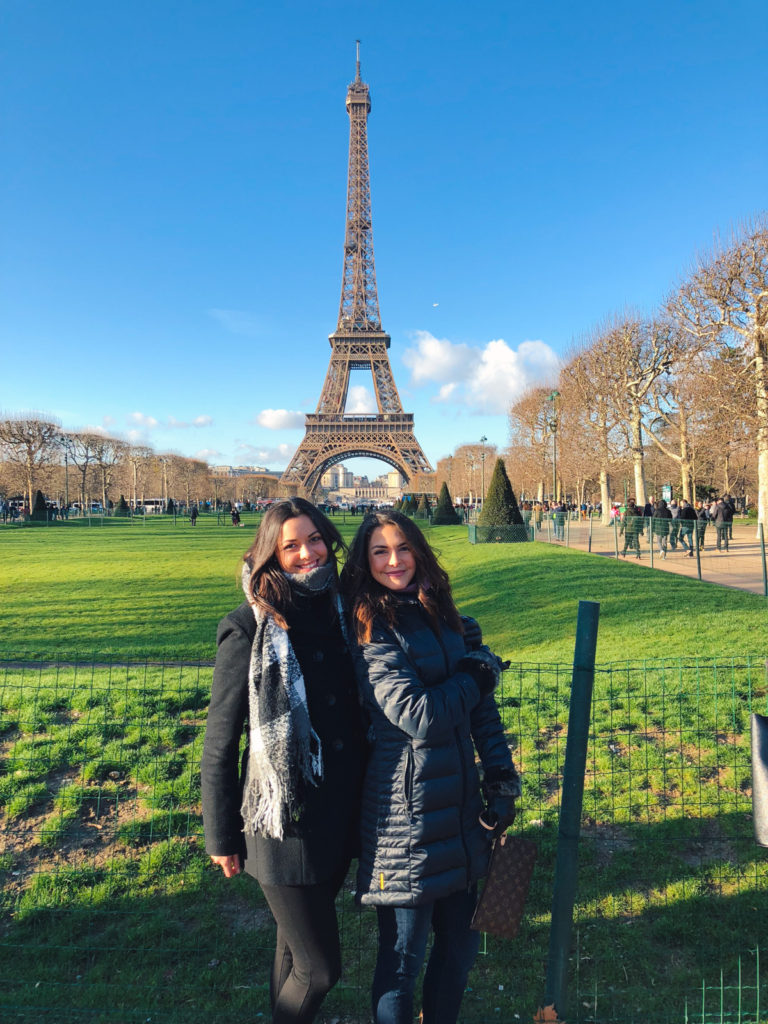 And these are the gardens by the Eiffel Tower I was just telling you about. They are large and it doesn't matter if it's cold or warm, people are out enjoying them regardless.
I have seen pictures of them during the summer, and they are filled with people having picnics or laying under a tree. In the winter, we came across a really awesome market that sold all kinds of artisanal goodies.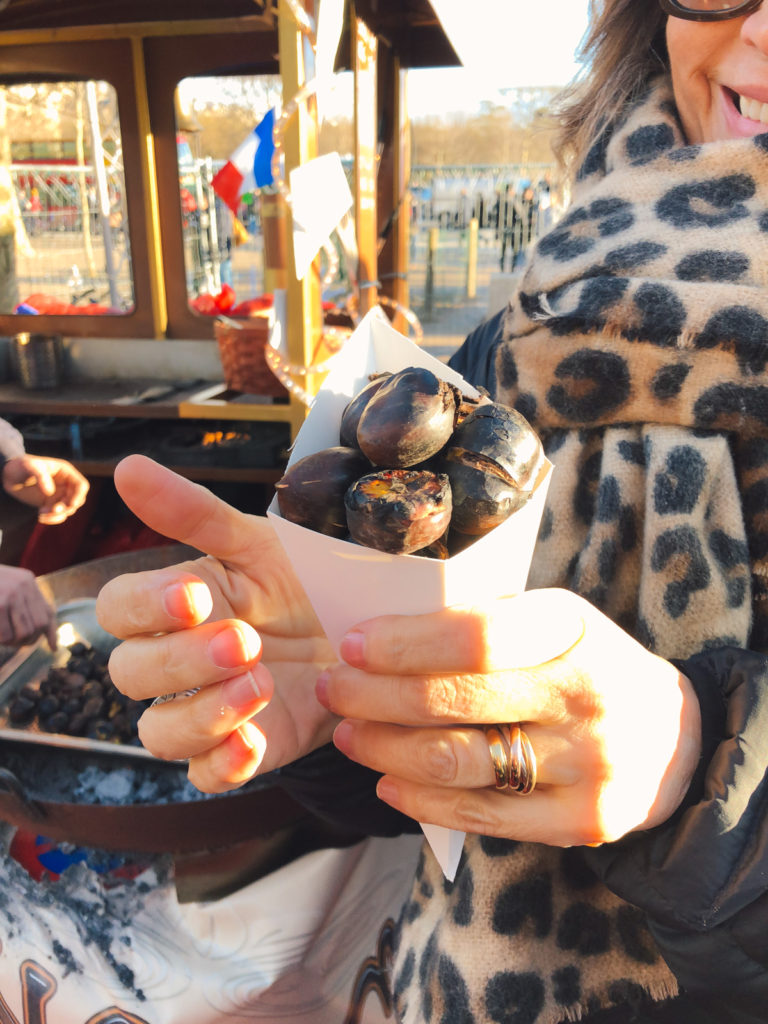 We had no idea the market was going to be there, so it was a very pleasant surprise. There we got to eat hot chestnuts (so Parisian of us) and drink hot wine while sampling some other yummy nut-based treats. It was an experience in itself!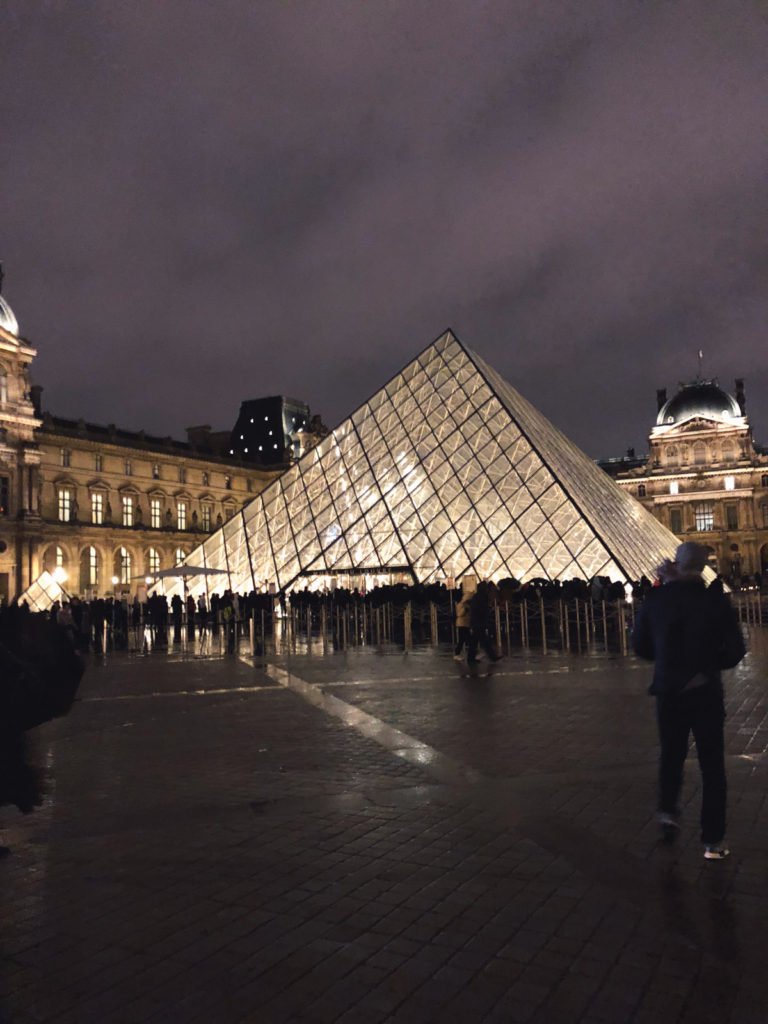 Ahh the Louvre. A stop you simply cannot miss. If you're in Paris for only a short amount of time, do not skip this museum. You don't have to spend hours there, you can go straight to the point and go see the Mona Lisa. But there are lots of cool stuff to see inside, so if you do have some extra time, spend a few hours and explore the art.
Definitely get tickets online ahead of time. The museum will give you a specific time frame when you can access it, so plan accordingly.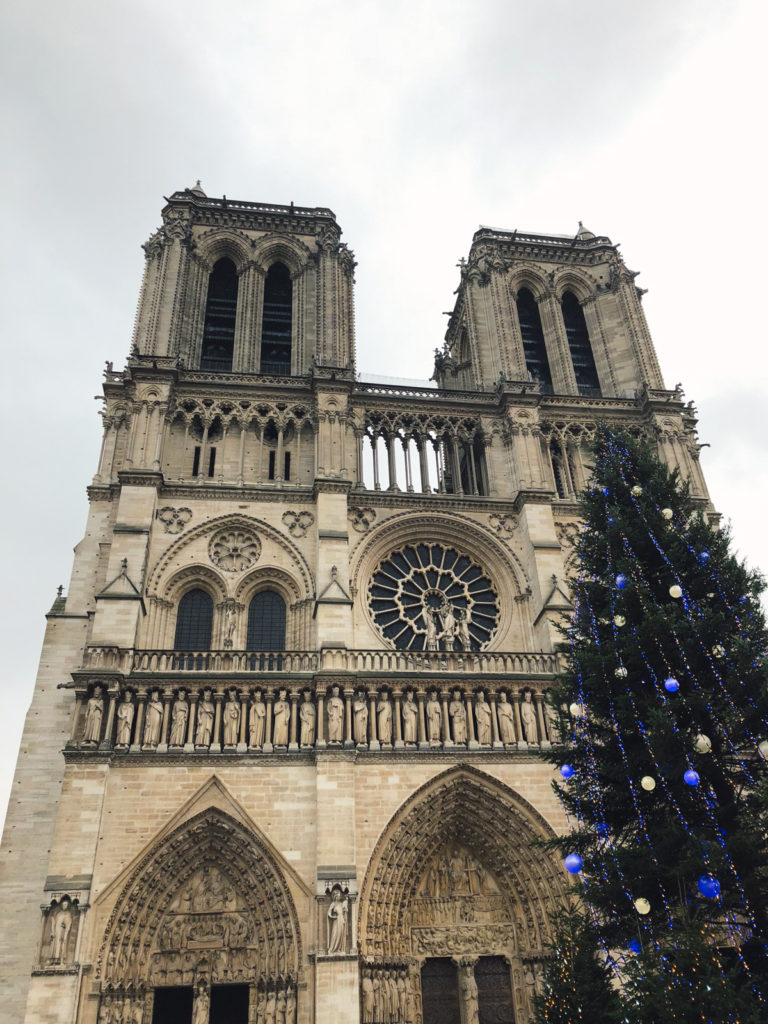 If you watched The Hunchback of Notre Dame as a kid growing up, then you've definitely heard of this church. I adored that flick, and it was through that movie that I first got an introduction to the church of Notre Dame.
The line to get in was sort of long, but it moved fairly quickly. And it's worth the wait. Also, know that it's free to go in the church, so if you're traveling on a budget, be sure to add this gem to your list.
It was snowing/raining while we waited outside, but luckily there are plenty of smart street vendors who know how to make a few euros from tourists. They were selling umbrellas and plastic ponchos. So you'll be fine, come rain or come shine. If visiting during the summer, be sure to carry a hat and a water bottle with you — always a smart move when temperatures are high.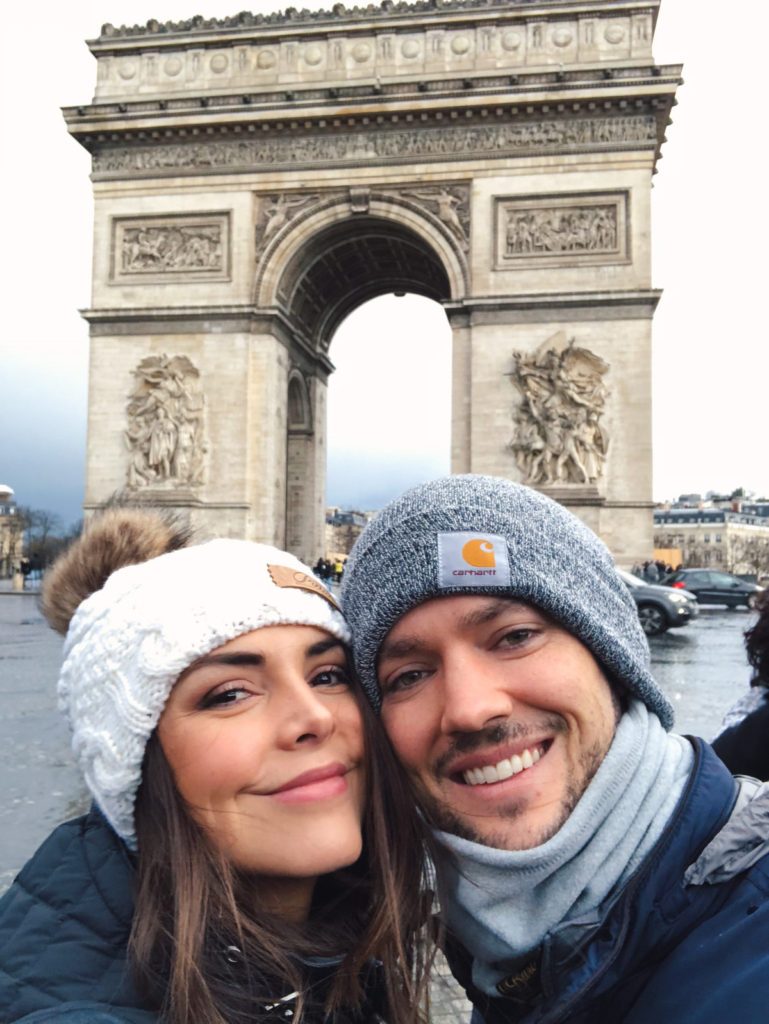 Uh la la. How pretty is this arc? We literally took an Uber to the arc just to be dropped off by it and be able to see it in person. It is grand and stunning, and makes for a great place to take selfies. I believe they offer short tours to see it from the inside, but we opted out of that. We just wanted to admire it from outside.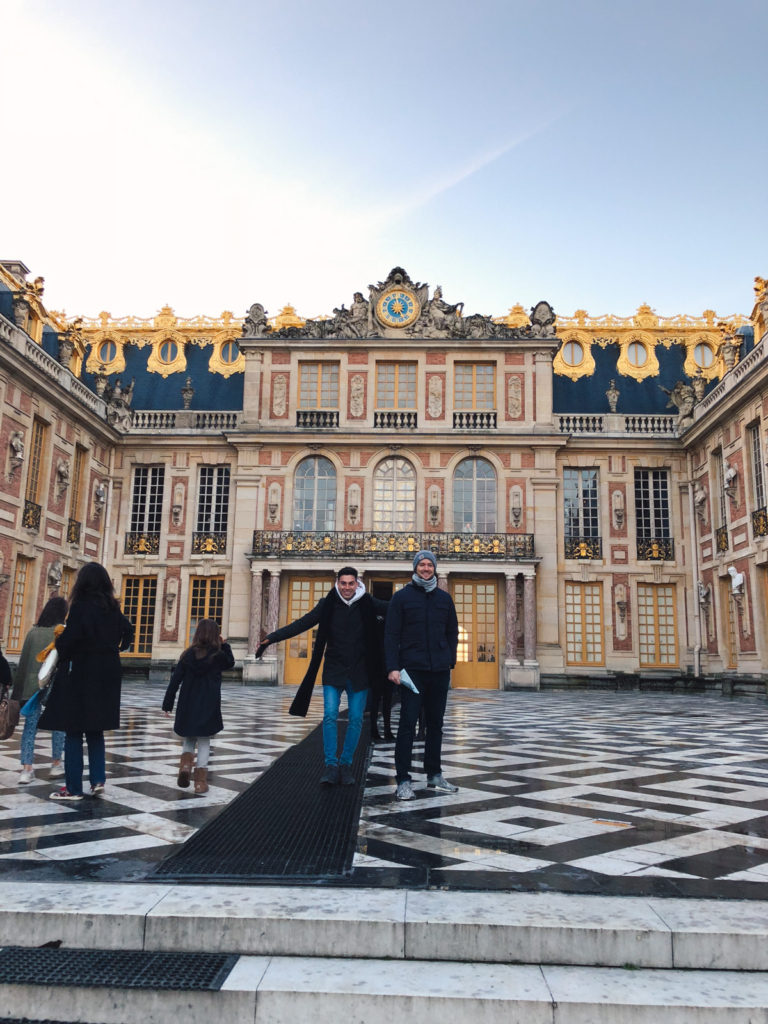 Oh man, Versailles. This palace, the Louvre and the Eiffel Tower are epic. You HAVE to see these three when visiting Paris. Versailles was grand and everything you'd imagine it to be. Maybe even more. It is opulent beyond belief; probably the most extravagant and luxurious property I have ever seen in my life.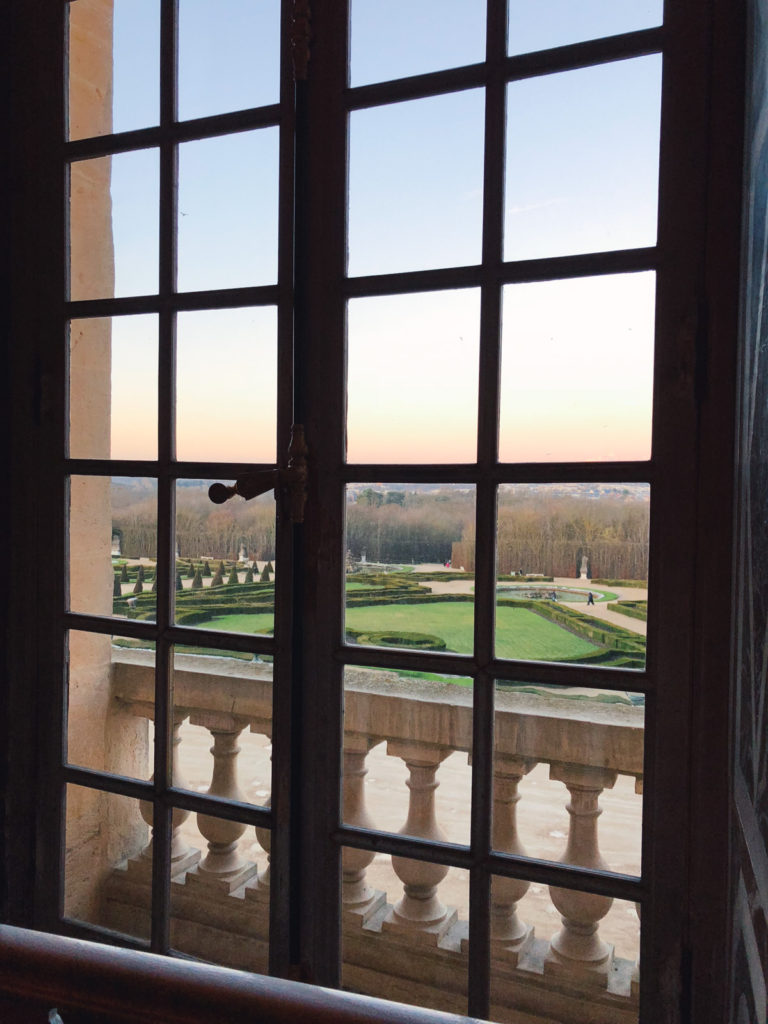 Crazy to think that someone actually got to call this "home". While touring around the grounds and the inside of the palace, I just imagined what it would've felt like to live in it back in the day. And holy moly, it must've been insane. I wish I could go back in time and see how this place operated for a king.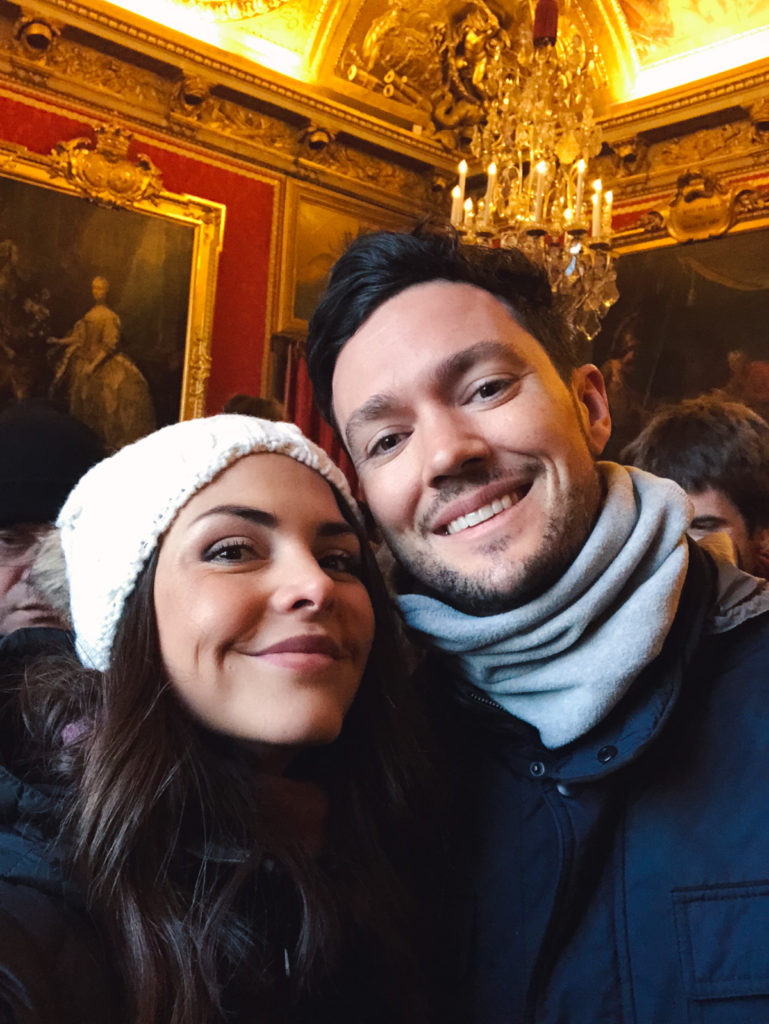 You can spend hours here. It's about an hour drive away from Paris, so make sure to plan accordingly and bring water and snacks.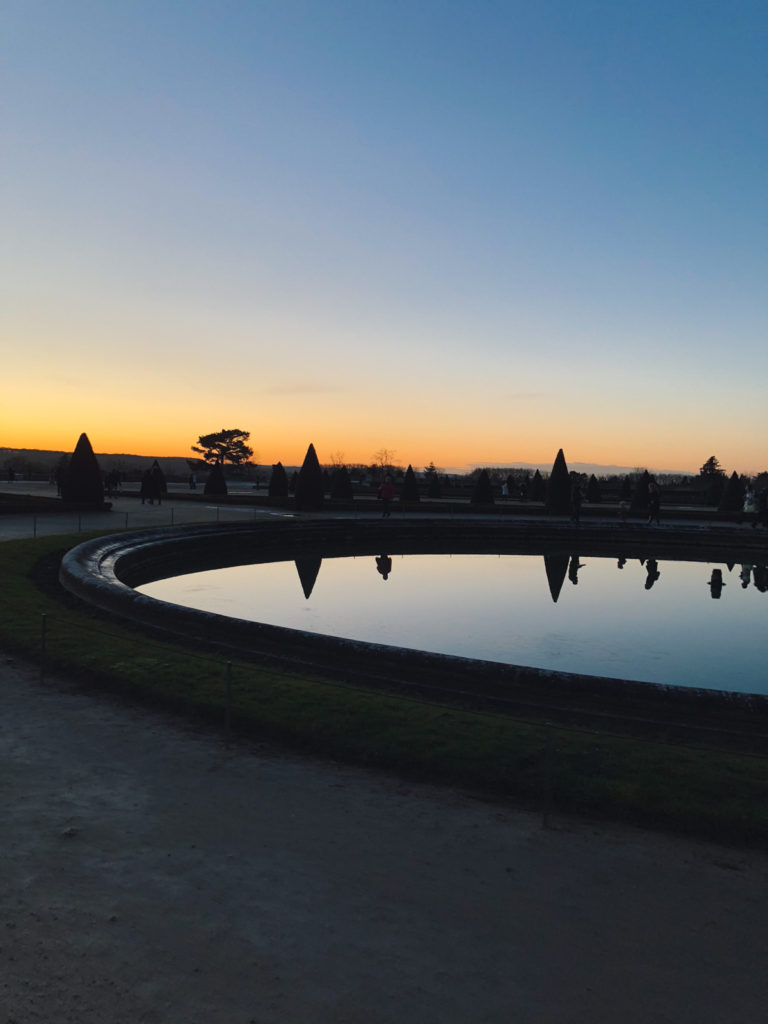 7. Saint Germain des Prés
This street was marvelous. All sorts of good shopping and dining. It was all decked out with Christmas decor when we were there, and even though it was cold out, people were still out and about shopping and strolling around.
You can't miss walking on this little city gem.
The photo below was taken at the very cool Ralph's restaurant, a restaurant by Ralph Lauren, located on Saint Germain des Prés. Go for brunch on Sunday, but make reservations ahead of time as it fills up quickly.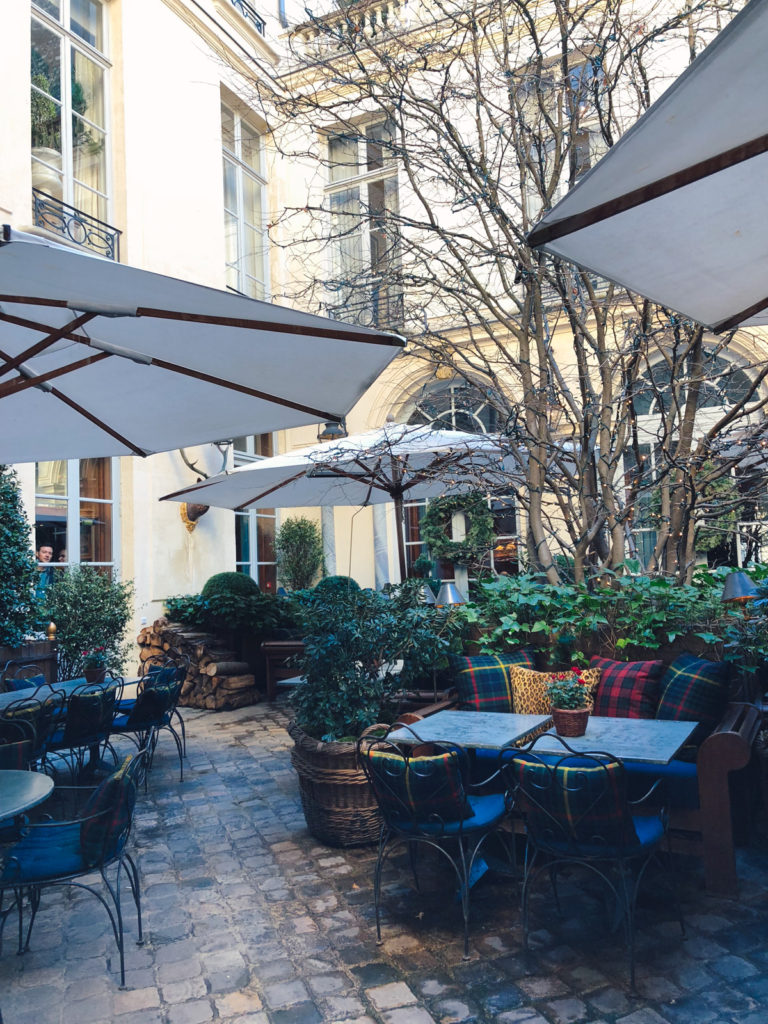 8. Panthéon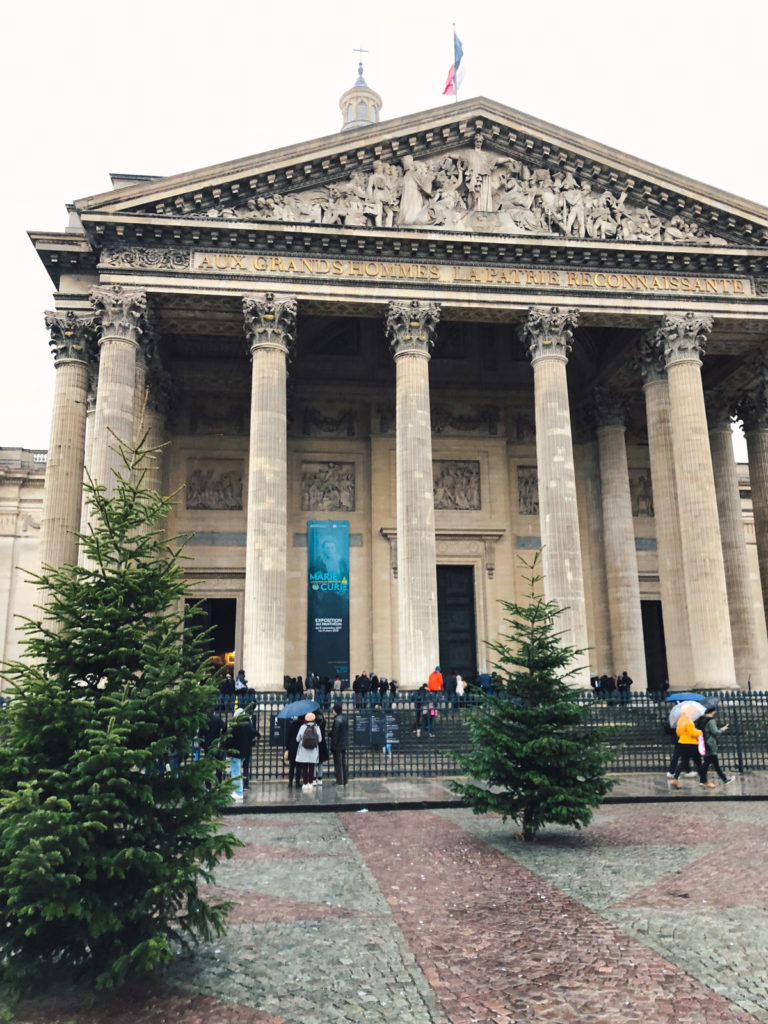 A grandiose Roman-inspired temple to honor the great men of the nation. You get to visit the tombs of many of those who shaped France's national identity, such as Voltaire and Rousseau, in their underground crypt.
The cost is under 10 euros, and lines are short. Worth it checking it out.
---
WHAT I ATE
This was our very first meal in Paris! After checking in and dropping our bags off at the hotel, we took a stroll around the neighborhood to look for some good food.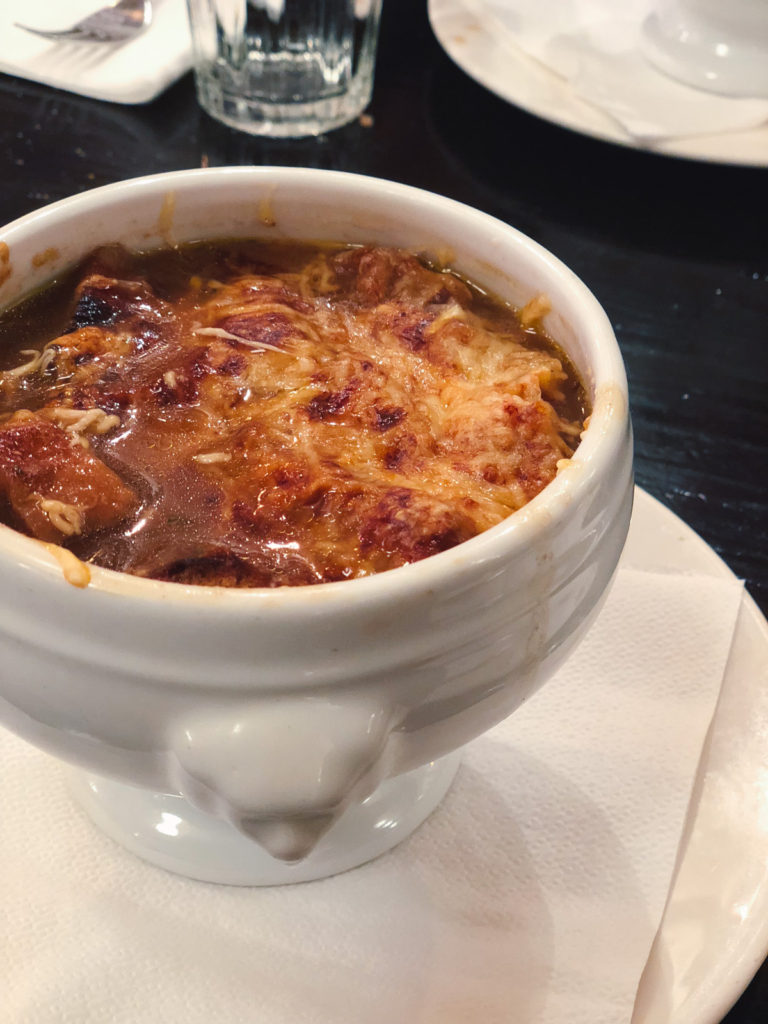 We found this picturesque café nearby, looked at the menu from outside and decided to stay for a meal. We had to wait for a table for about 20 minutes, so they put us all on small tables outside (there were strong heaters, thank goodness) and we ordered a tray of cheese and glasses of champagne while we waited for our table inside.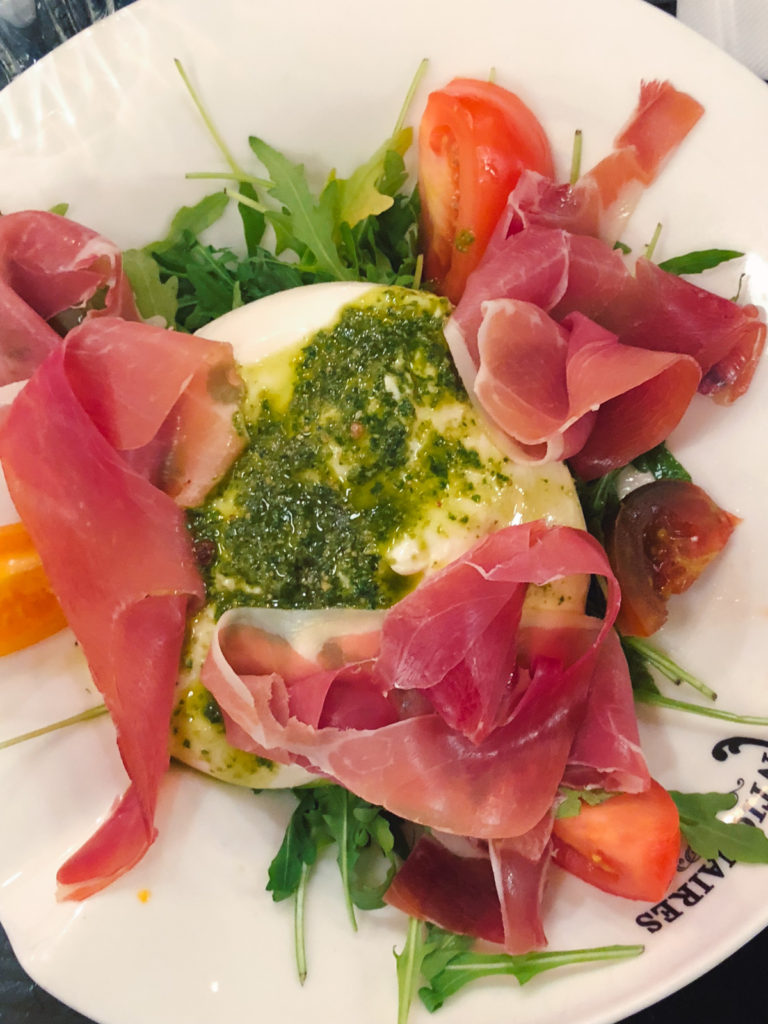 Food was delightful and ambiance was fab.
2. Cafe de Flore (breakfast / café)
Yum yum. This place was so epic we came back twice. Absolutely loved the vibe, the food, the coffee. We stumbled upon it one morning while looking for a place near out hotel for breakfast. It looked good, so we went it. The wait wasn't too long, about 10 minutes.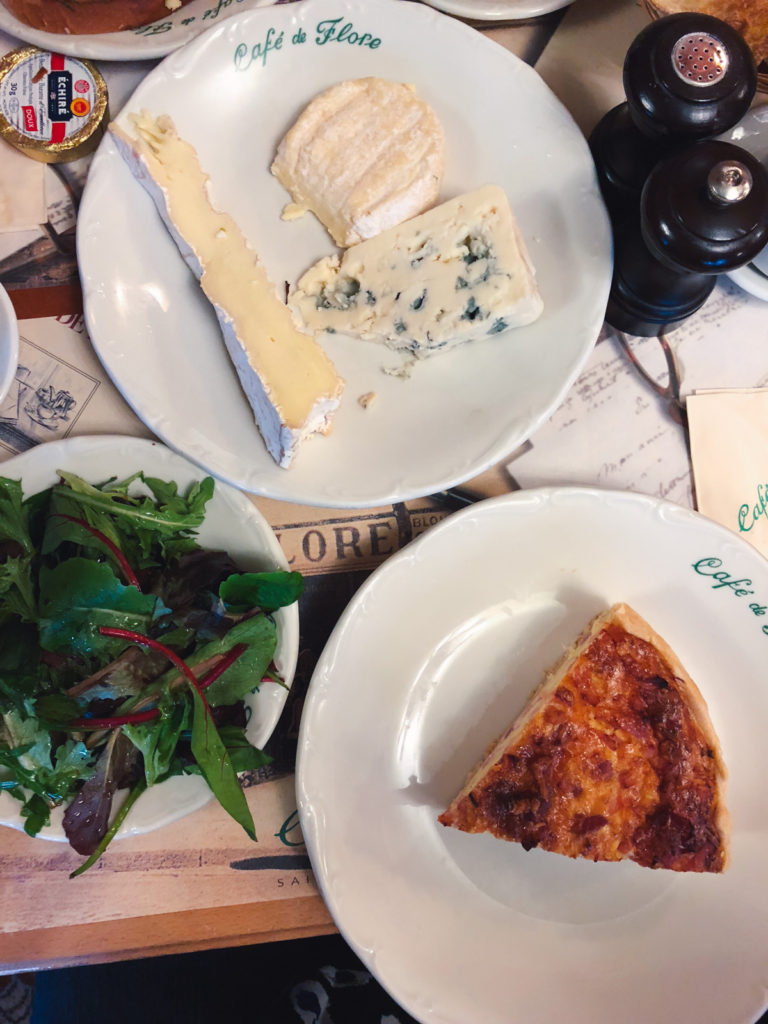 We ordered all the Parisian things (quiche, side salad, croque madame, a French cheese plate, coffee) and were so delighted, we made it our breakfast go-to the next day.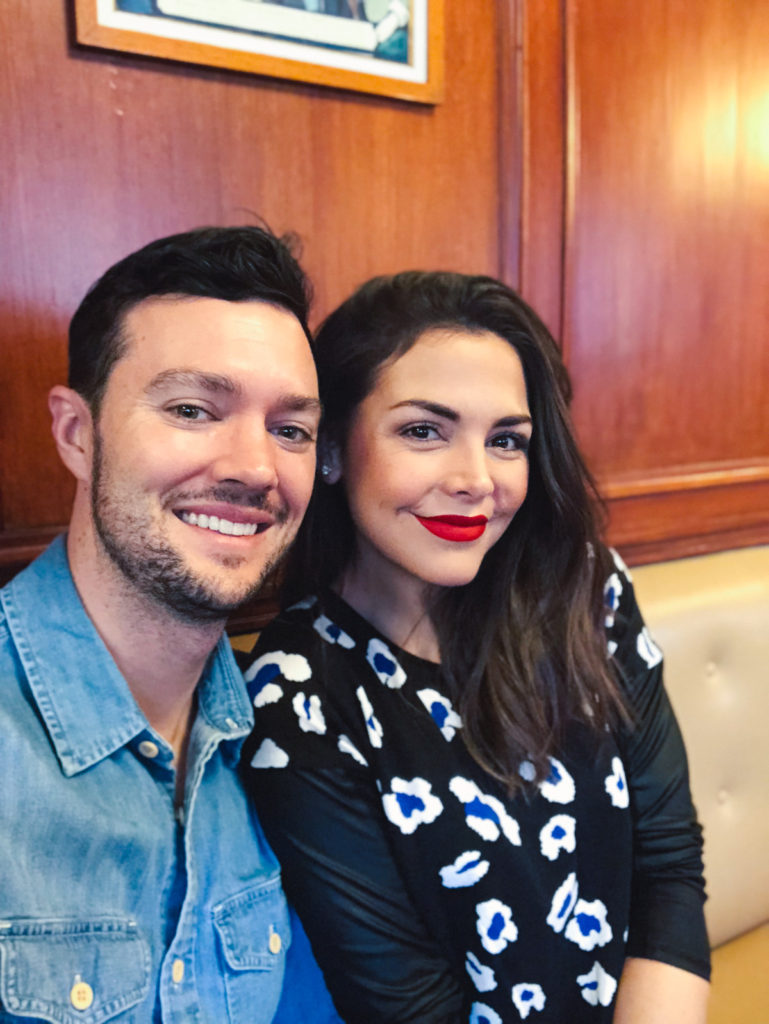 The service was excellent, the food was delicious and the ambiance was super cute.
3. Laduree
This is a very popular tourist cafe and restaurant. They have quite a bit of these all around the city; some with just macarons and sweets, and others with a full-on restaurant. We went to the one with the restaurant. Reservations had to be made ahead of time. We were sat a cute room upstairs, which was cozy and quiet.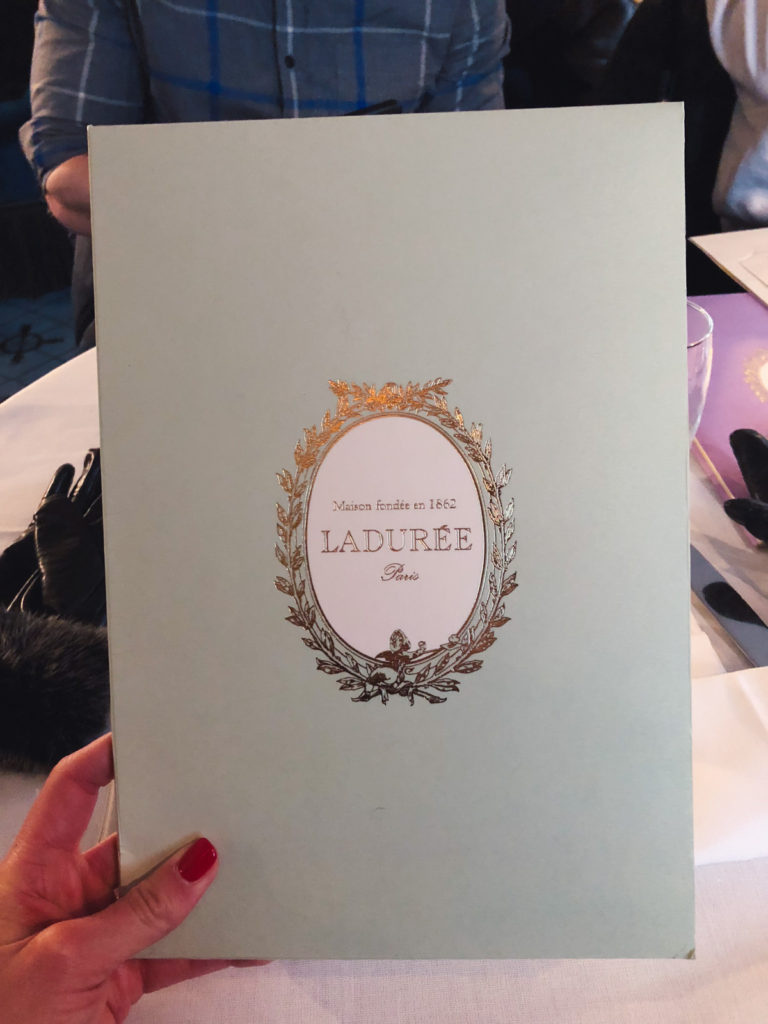 Late lunch was delicate and flavorful. Coffee was delicious.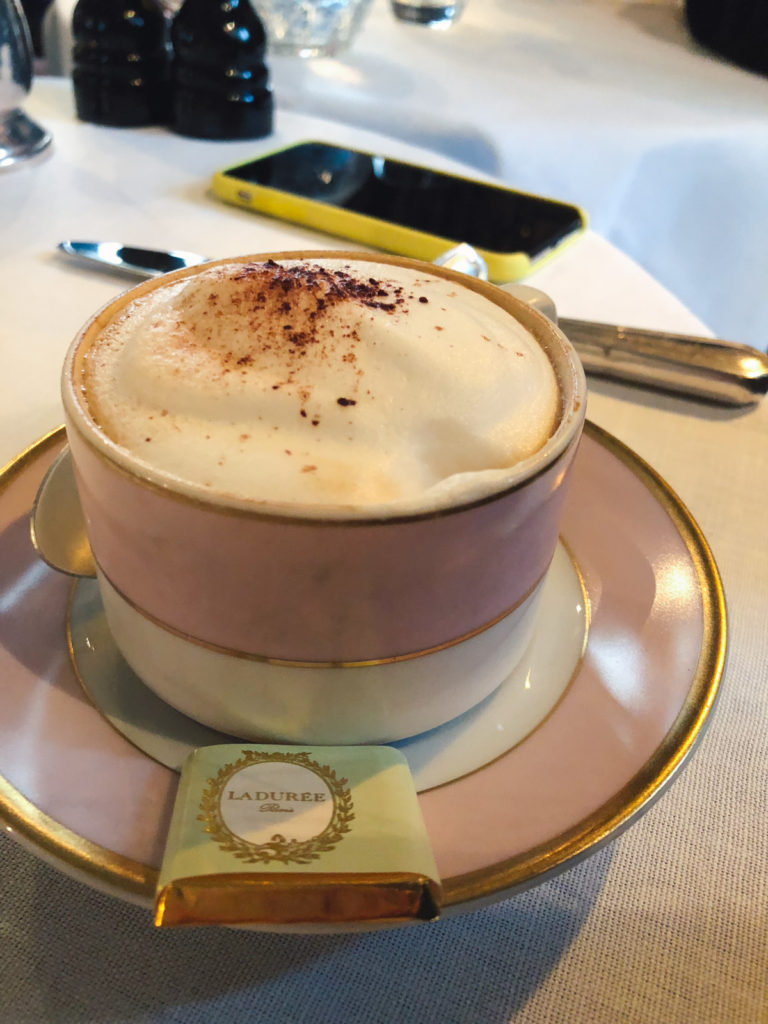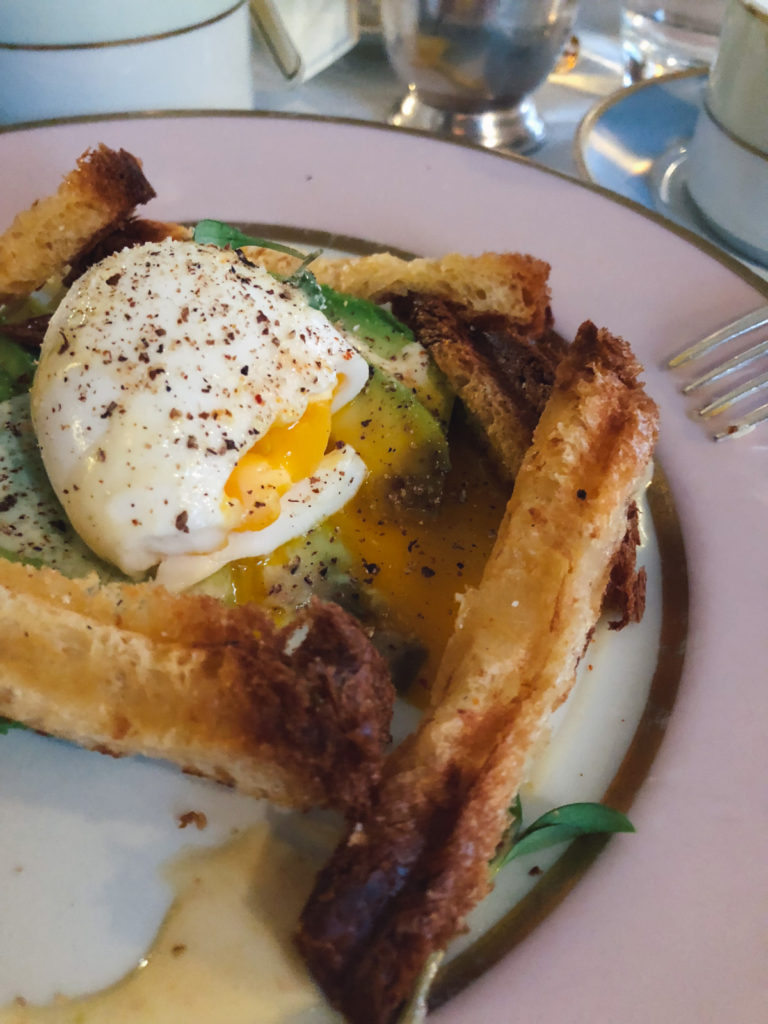 It's worth a visit. Especially if you like macarons!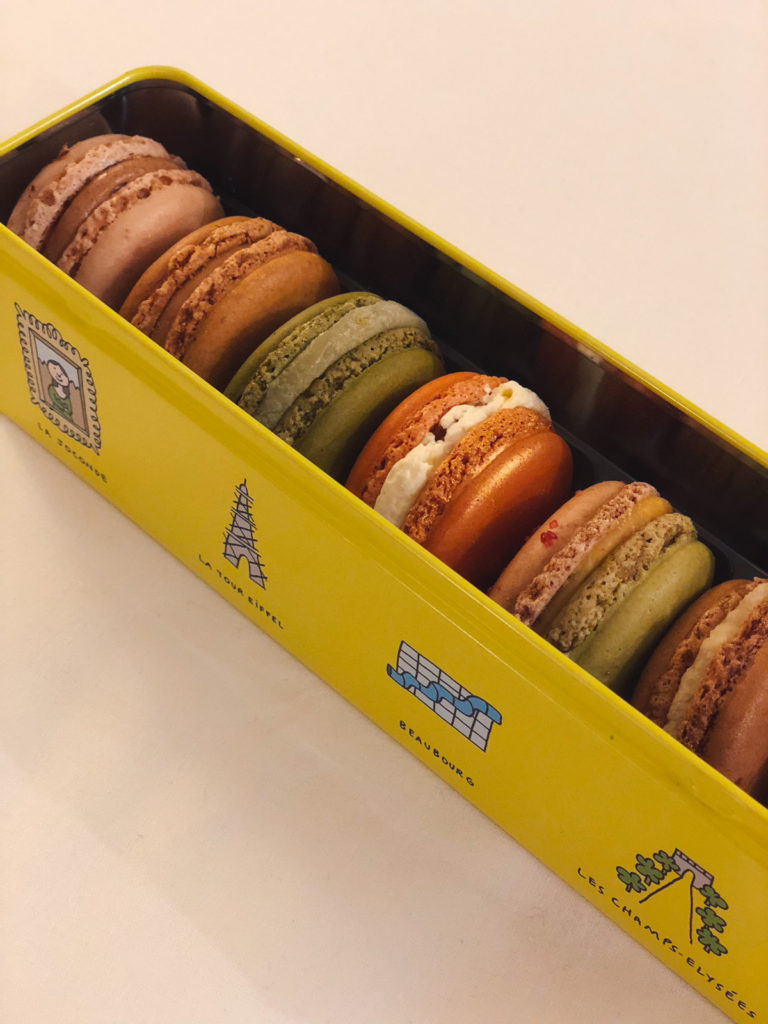 4. Cafe St Regis
We were starving after our Versailles visit, and since we had somewhat of a long drive back to the city, we had some time to get online and check out what restaurants were available for a party of six that had good reviews. We were looking for places the locals went, and came across this one!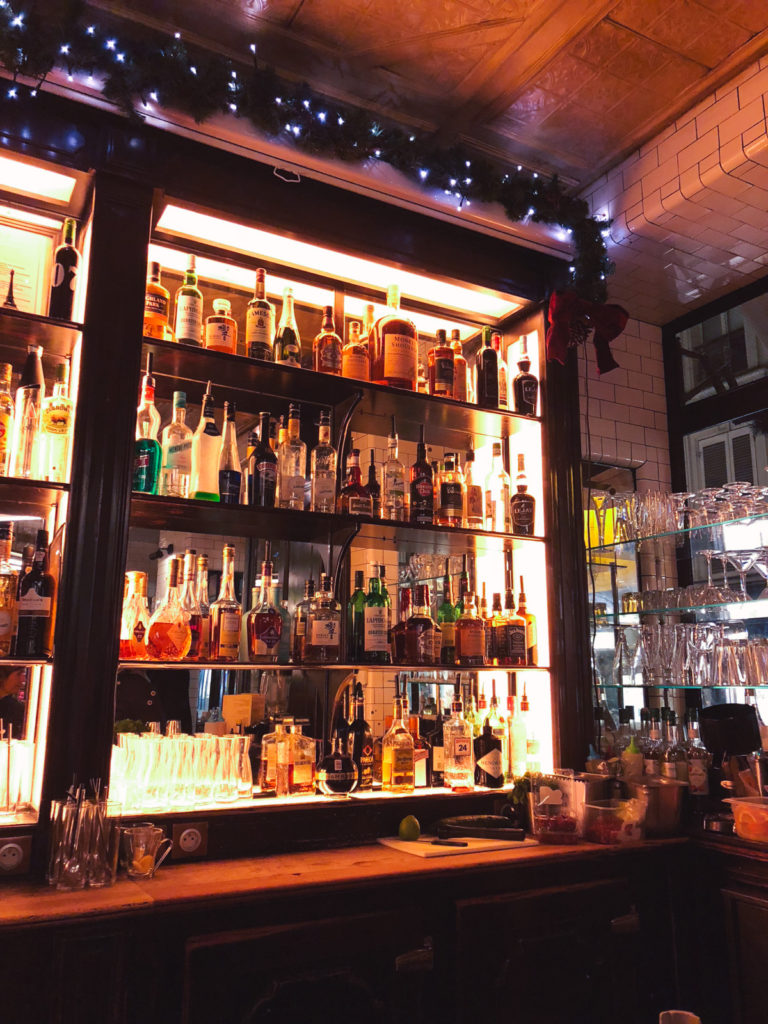 It was everything we wanted it to be: cool ambiance, full bar, a great variety of food, and not too busy or loud. We had cocktails in the bar as we waited for some of the other people in or party to arrive from Versailles, and then we sat down and ate allllllll the goods.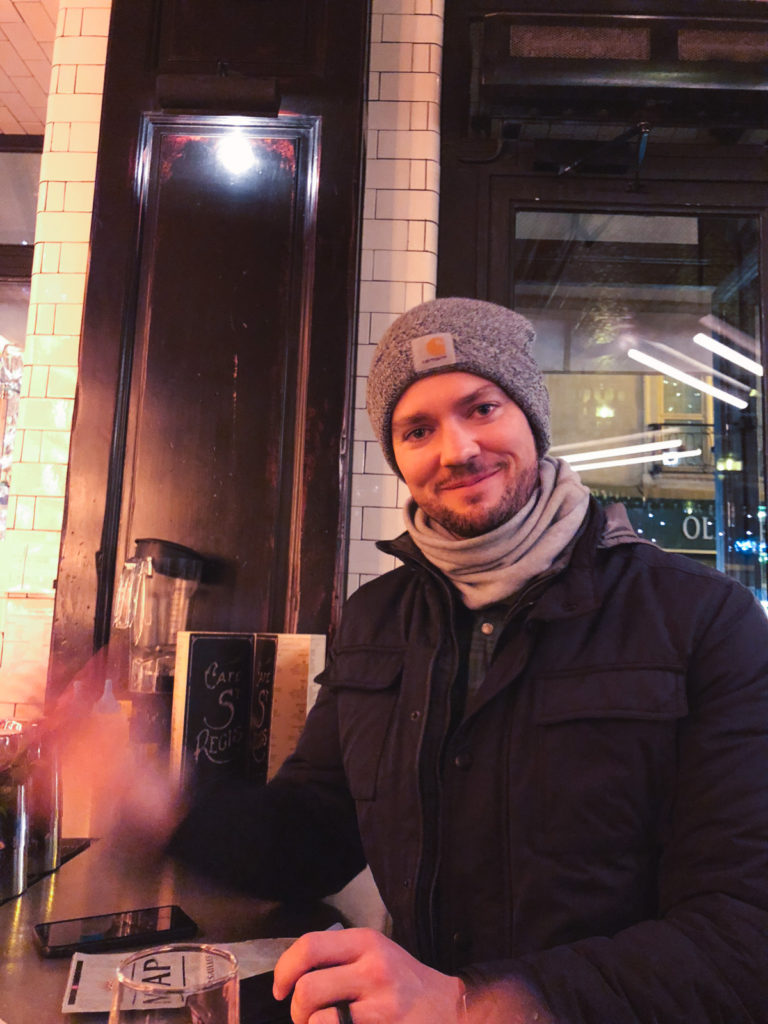 We ordered French fries (in France!) to test them out, and I am happy to report we were not disappointed. I ordered a salad, and it was light and fab.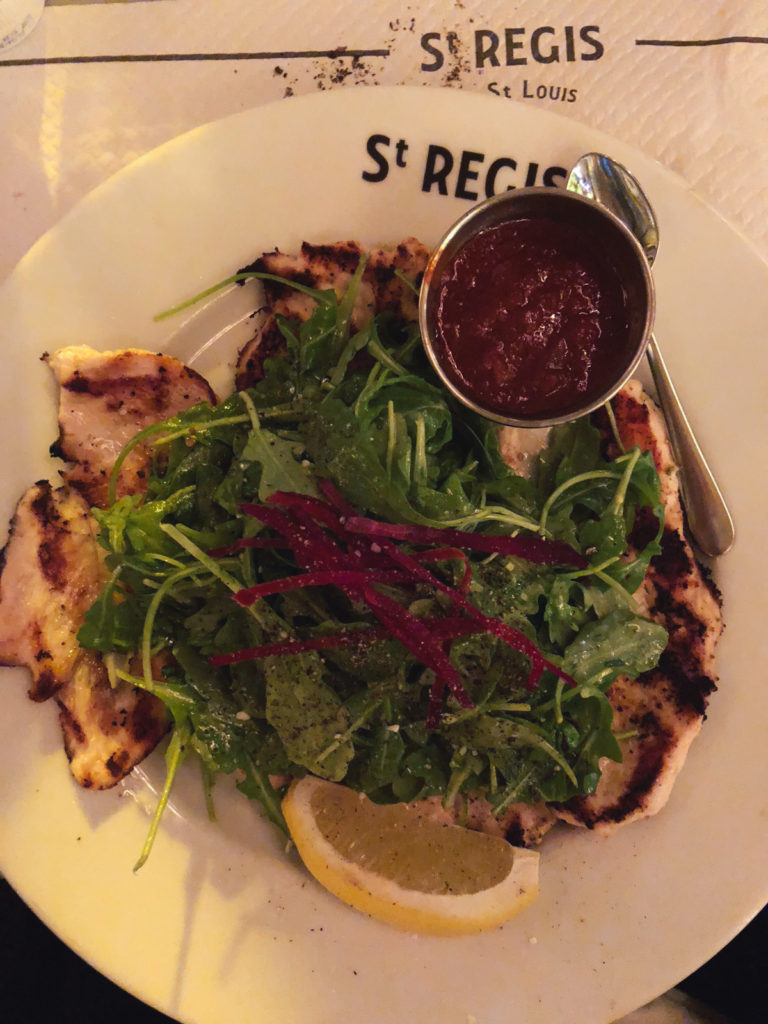 ---
Hope you found this guide helpful, and that you're able to use some of these tips for when you're planning your own trip.
Paris is dreamy, full of charm and elegance. If you're on the fence, definitely make the leap and go visit it. You will not regret it. If you do go, leave a comment below telling me what did and what your favorite parts of Paris were. Bon voyage!
PIN ME!