One of my sweet Instagram followers inspired me to write this "How to Shop at Whole Foods Market" blog post because, after watching my Whole Foods Market store shop Instagram stories this past Saturday (full video below!), she requested a list of all of the products I mentioned.
I thought it would be easier to put it all together on a blog post, so that anyone can access it at anytime. So, thanks to her wonderful suggestion, today I'll be sharing:
What I do prior to heading out to WFM
How I shop at WFM
What ingredients I get at WFM
What recipes I make with WFM ingredients
WATCH my video here:

I stop for ingredients at Whole Foods Market probably every other day. And hey, there is no shame in my game! I prepare healthy foods for a living, so grocery shopping is pretty much part of my job description. Amirite?
So yeah, I am there a LOT. Not only do I go through ingredients like crazy because of constant recipe development, but I also love using nothing but fresh ingredients for the foods I make. Fresh ingredients = better tasting food.
Here is why I chose Whole Foods Market:
First, it's a very welcoming store. From the large parking lot, to the tidy isles, to the friendly faces, to the amazing products. I find it a treat to shop there. And that is crazy for me to say, because I tend to have the opposite opinion for any other store in America. Ask my husband, he'll tell ya how how much I dread CostCo, WinCo and even the mall. That's right. Whole Foods Market > mall shopping for me.
Second, I love that you can pretty much find anything there. It's a one stop shop. Unlike, say, Trader Joe's or CostCo for example. At Whole Foods, you literally can find EVERYTHING you need to stock up your kitchen and pantry. And it's all quality. You can even find quality dog food and treats there; I mean, what's not to love? They also have a hot bar with already made food you can swing by and pick up for dinner if you're not in the mood to cook that day. It's a beautiful thing.
Third, I love that they are coupon friendly. Not only do they make this easy for you by having their own app that you can download, sign up for and then scan at the register to see if their coupons apply to your purchase, but they ALSO take manufacturer coupons. Which means, the potential of coupon stacking is there (using a manufacturer's coupon plus a Whole Foods Market coupon together on the same item)! Another thing, if you buy a case of whatever item, you get 10% off (this applies to wine too!). Last but not least, on Wednesdays they have 10% off on wine from 4-6, which means that if you buy a case, you end up getting 20% off 6+ bottles of wine. MEGA SCORE. If you want to learn more savings tricks, go here, there's a ton of great info!
Fourth, the store is super close to my place, so the convenience factor is there for me. It literally takes me five minutes to drive there, and finding parking has never ever been an issue. From the moment I leave my place to the moment I come back with groceries, only thirty minutes have passed. I have become really familiar with the store, so I know where everything is and I know what I like to get.
Which brings me to this: since I've learned a thing or two about shopping there all these years, let me share some of my favorite ways to shop there. Are ready for some Paleo grocery shopping tips and tricks?! OKAY, let's do this…
What I do prior to heading out
This is easy stuff, so you can definitely make a routine of it. There are four main things I do prior to heading out that help me save some money and the environment:
Don't go to WFM hungry – Oldest trick in the book, I know, but it is proven to help you stay away from impulse buys and from grabbing foods that you don't need.
Create grocery list in "notes" app – This keeps you from wondering around the store aimlessly, from spending more time at the store than what's needed and from forgetting about stuff you need.
Check Whole Foods App for sales and coupons  – This helps in knowing whether or not the app will be useful at checkout; if you see an item you need to get that has a coupon, definitely pull out the app at checkout to be scanned for extra savings.
Grab reusable WFM grocery bags – This helps avoid paper bag waste, and it gives you an added 10 cents per bag discount at checkout!
How I shop
I shop mainly at the perimeter of the grocery store, because that's where you'll find the most fresh ingredients. The perishable stuff. The actual "whole foods".
I like to start by the produce section, so I park by the doors that lead to it for convenience. If I need convenient and already made staples, such as salsa, pico de gallo or already peeled and cut vegetables, I grab those first, since they are closest to the entrance. Then, I make my way to the rest of the produce section to grab whatever is on my list. I will also sometimes pick up a few non-dairy and gluten free dressings, such as Tessemea's, and some probiotic sauerkraut salads such as Wildbrine.
Then I migrate to the wine section (ahem). What? Did I just say that out loud? Haha, noooo, I meant the BULK section. Yeah, the bulk section! Here is where I get things like nuts (I like to grab raw cashews, raw pecans, raw walnuts), seeds (I like raw sunflower seeds and raw pumpkin seeds), Himalayan pink salt, black pepper kernels, spices, buckwheat (this little guy is naturally gluten-free and it is actually a seed, great for granola making!), unsweetened dried fruits and sometimes even lose tea!
After this, I head straight to the butcher. The butchers at Whole Foods are super educated and helpful! They know their meats, y'all! They can even recommend seasonings and cooking tips. Did you know that they can cut your meats for your (like, for example, cut steak into squares for skewers) and season it for you for FREE! Isn't that superb? They have tons of great fresh options, so just ask them what their freshest cuts are and what they recommend. One thing I will say, if they season your meat for you, be sure to cook it within 24 hours of getting it, otherwise it wont stay fresh. If you don't season it, their meat can last fresh in your refrigerator uncooked for 1-3 days.
Next comes the dairy section! Only here I don't get any dairy products, but my eggs, ghee, non-dairy yogurts and non-dairy cheeses. Eggs are usually an "always", the other products depend on a need-by-need basis. Sometimes I need them, sometimes I don't. But it is super nice that Whole Foods Market has these Paleo-friendly options available!
Next up is the olive bar. Now, this is also on a need-by-need basis, but you know I'll definitely hit it up if I am entertaining or if I am planning on having a romantic night at home with Preston. I like to grab a few items here, like olives (of course), pickled vegetables, tapenades or other goodies that will pair up nicely with wine before dinner.
After the olive bar is shopped, I move on to the aisles for some speciality items and cooking/baking spices. The aisles are fun to browse when you have time, because Whole Foods Market is constantly carrying new products that are Paleo friendly, so it's fun to "run into" some stuff that can potentially become your new favorite! I try to stay away from getting too many packaged goods, because awesome and wholesome foods can be prepared with all the stuff I've already picked up from the perimeter of the store. In my book, the fresher the better.
What ingredients I get
Oh man, this could be a long one, because there are so many awesome ingredients I like to get at Whole Foods Market every week. BUT, I will keep it nice and concise, so that you can actually remember these and so that I don't overwhelm you!
From the in-store-made produce section:
Guacamole
Salsa
Pico de Gallo
Cold Press Juices
Vegetable zoodles (favs: zucchini, beets, sweet potatoes)
Peeled and cubed vegetables (favs: butternut squash)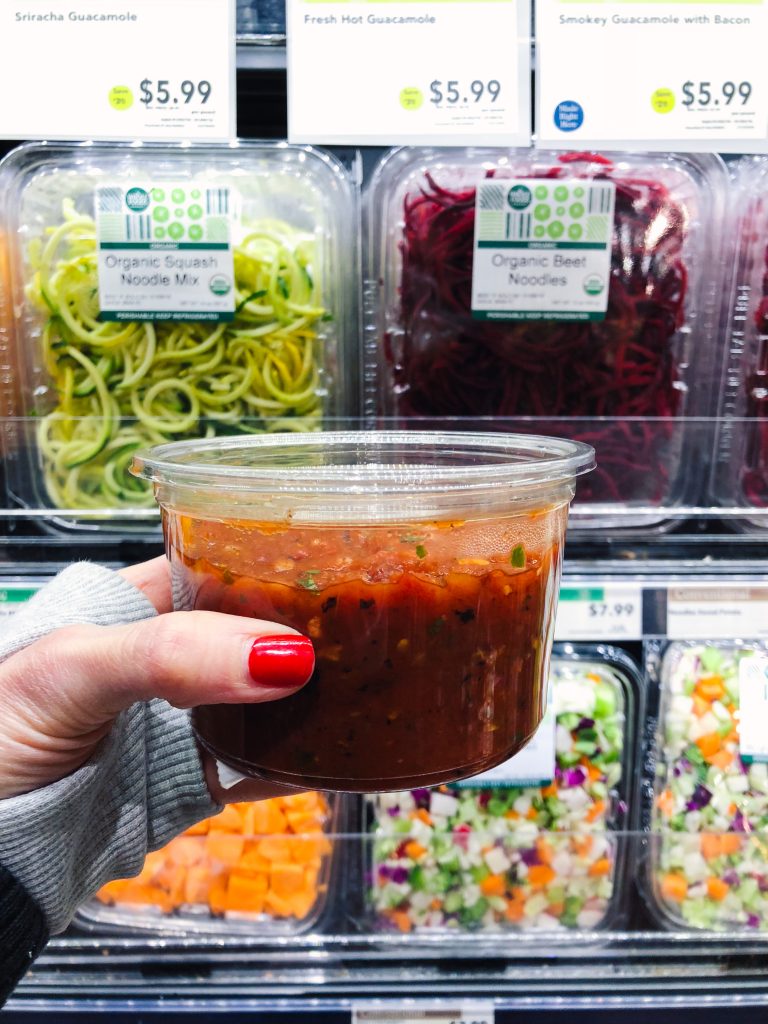 From the produce section:
Kale (dino, lacinto and redbor)
Butter lettuce (amazing for lettuce wraps)
Baby spinach
Mixed greens
Cilantro
Parsley
Broccoli (or broccolini, depending on what I feel like)
Cauliflower
Carrots
Zucchini
Cucumbers
Tomatoes (faves: cherry and on the vine)
Onions (faves: yellow and red)
Shallots
Garlic
Serrano peppers
Sweet potatoes (faves: jewel, garnets, purple)
Parsnip
Avocados
Limes/lemons
Plantains
Bananas
Apples
Oranges
Grapes
Berries (faves: raspberries, blackberries and strawberries)
Peaches
Pears
Medjool dates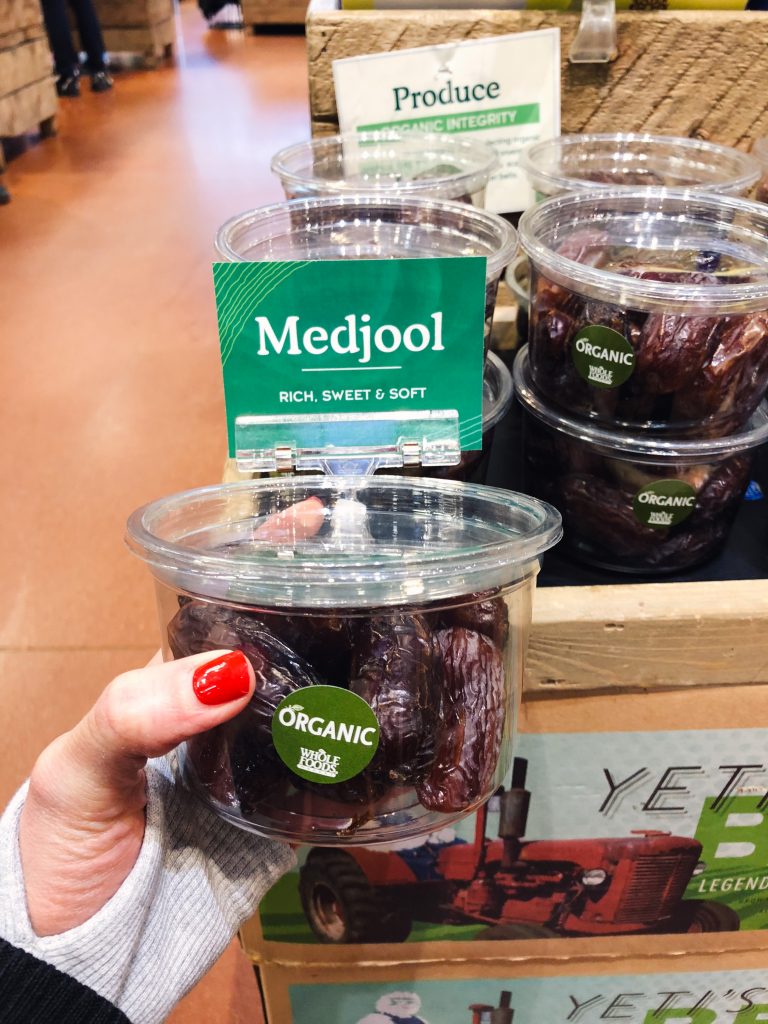 From the bulk section:
Raw cashews
Raw pecans
Raw hazelnuts
Raw walnuts
Raw sunflower seeds
Raw pumpkin seeds (also known as pepitas)
Buckwheat groats
Wild rice (not Paleo, but gluten-free)
Himalayan pink salt
Black pepper peppercorns
Spices (so many to chose from here)
On-demand nut butters
Trail mixes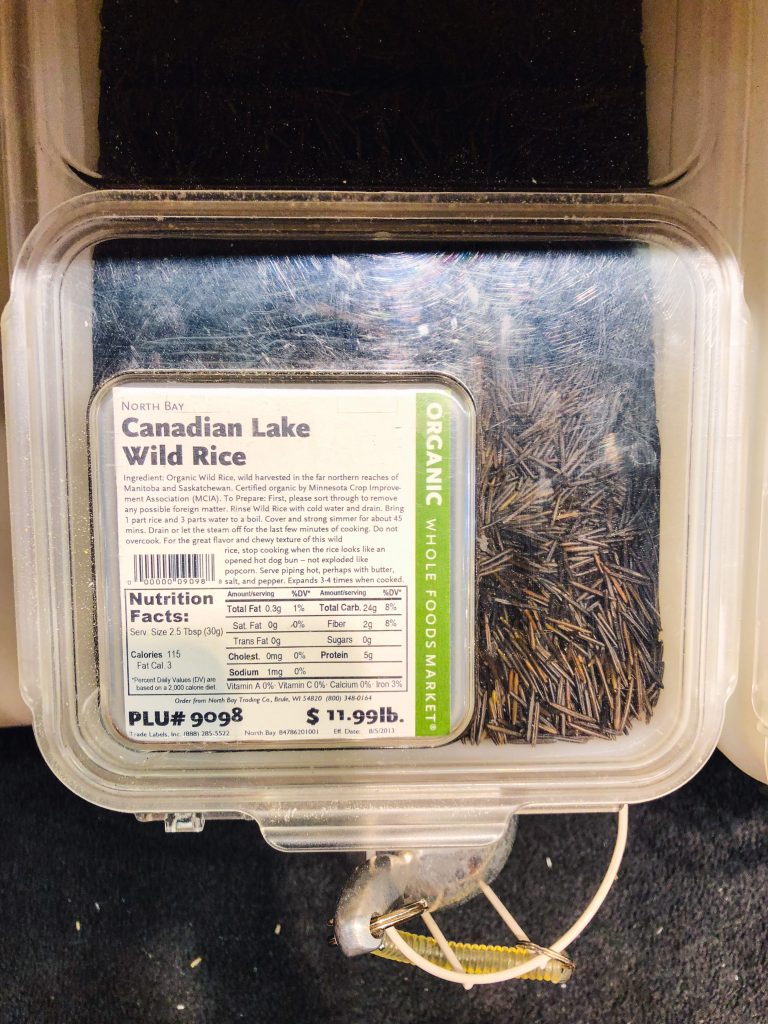 From the butcher section:
Local beef tenderloin roast (aka filet mignon)
Ground bison
Ground turkey
Ground chicken
Boneless, skinless chicken creast
Tilapia
Salmon
Halibut
Sea bass
Shrimp
Applegate Natural's uncured turkey pepperoni (not at the butcher's, but close by)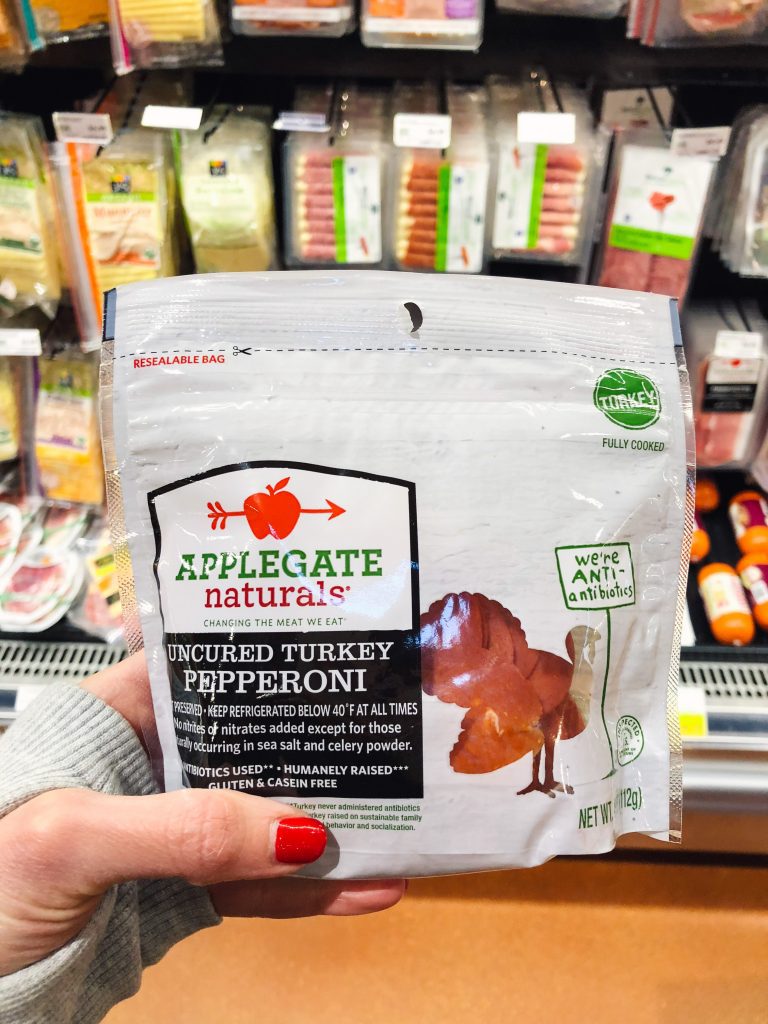 From the dairy section:
Large white eggs (cage free) – for hard boiled eggs
Vital Farms eggs – for any other kind of egg
Nut milks
Forager yogurt (cashew based)
Miyoko's Kitchen cheese (cashew based)
Treeline soft cheese (cashew based)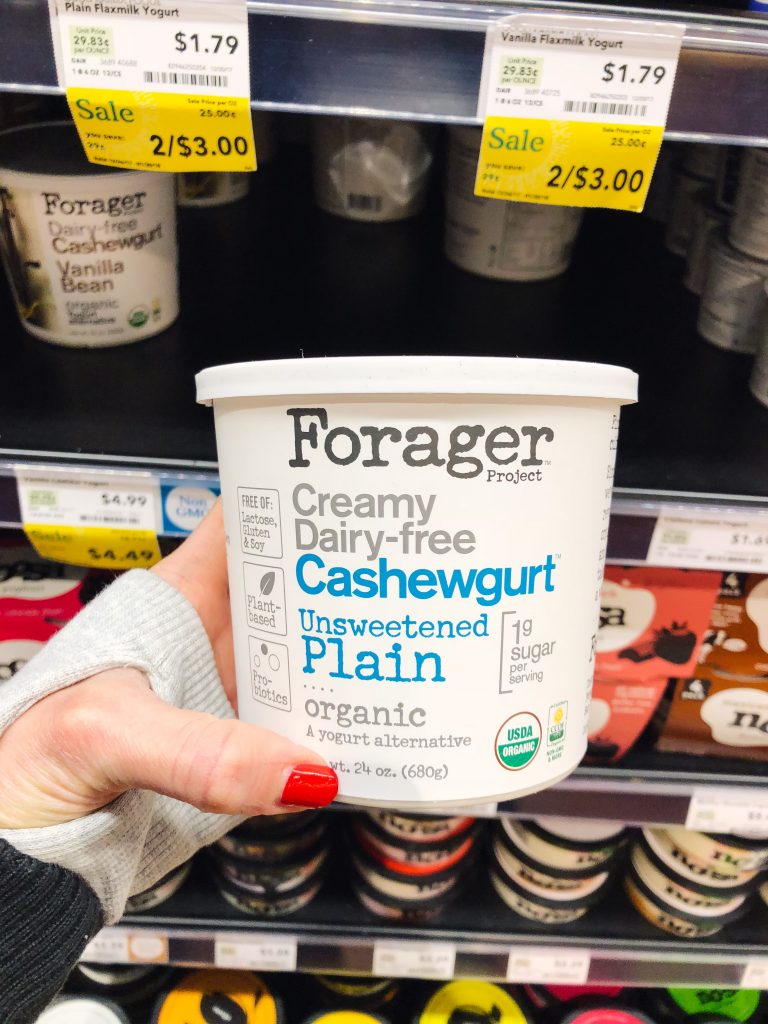 From the olive bar section:
Castelvetrano olives (with pit)
Greek olive mix (with pit)
Olive tapenade
Any pickled vegetable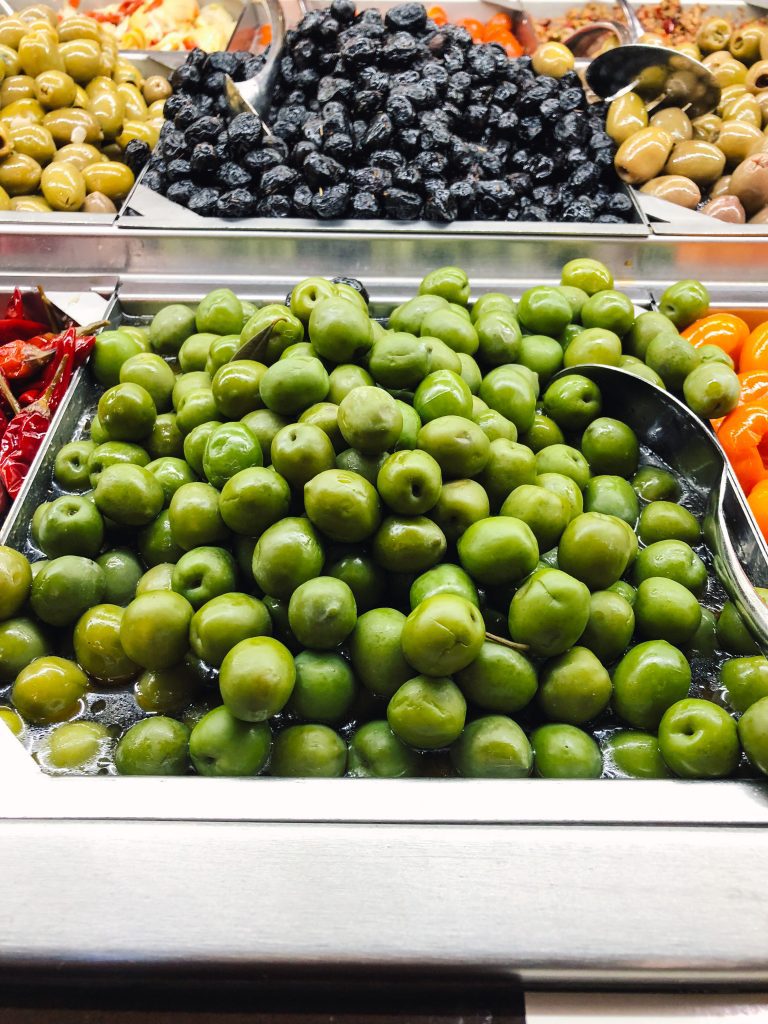 From the aisles section:
365 vegetable broth (reduced sodium)
So Delicious coconut milk (unsweetened)
365 Canned coconut milk (full fat)
EnjoyLife semisweet mini chocolate chips
EnjoyLife semisweet mega chocolate chunks
Navita's cacao powder
365 organic spices (too many to name, all awesome!)
Organic Valley ghee
Wing-Time buffalo wing sauce (medium heat)
Siete tortilla chips (lime flavor)
Siete soft tortillas
Inka Chips
Jackson's Honest purple heirloom potato chips
Made in Nature organic kale chips (rosemary truffle flavor)
Simple Mills sprouted seed crackers (everything flavor)
California Olive Ranch extra virgin olive oil
Scott's Food Products garlic oil
Spectrum walnut oil, avocado oil, grapeseed oil
Napa Valley Naturals organic balsamic vinegar

Bragg Organic raw unfiltered apple cider vinegar

Cholula Original hot sauce
Divina olive bruschetta
Bare Organic apple chips (granny smith kind)
Once Again sunflower seed butter (unsweetened and salt-free)
RXBAR (any flavor, except ones with peanuts)
Barnana organic dark chocolate chewy banana bites
Ritual chocolate (Ecuador 75% cacao)
Theo chocolate (orange flavor 70% cacao)
Diana's Bananas (dark chocolate covered frozen bananas)
Pellegrino sparkling water
O.N.E. pure coconut water (unflavored)
GTS' synergy organic kombucha (trilogy flavor)
I'LL KEEP ADDING TO THIS SECION IF I FIND NEW FAVORITES (OR IF I FORGOT OF SOME)!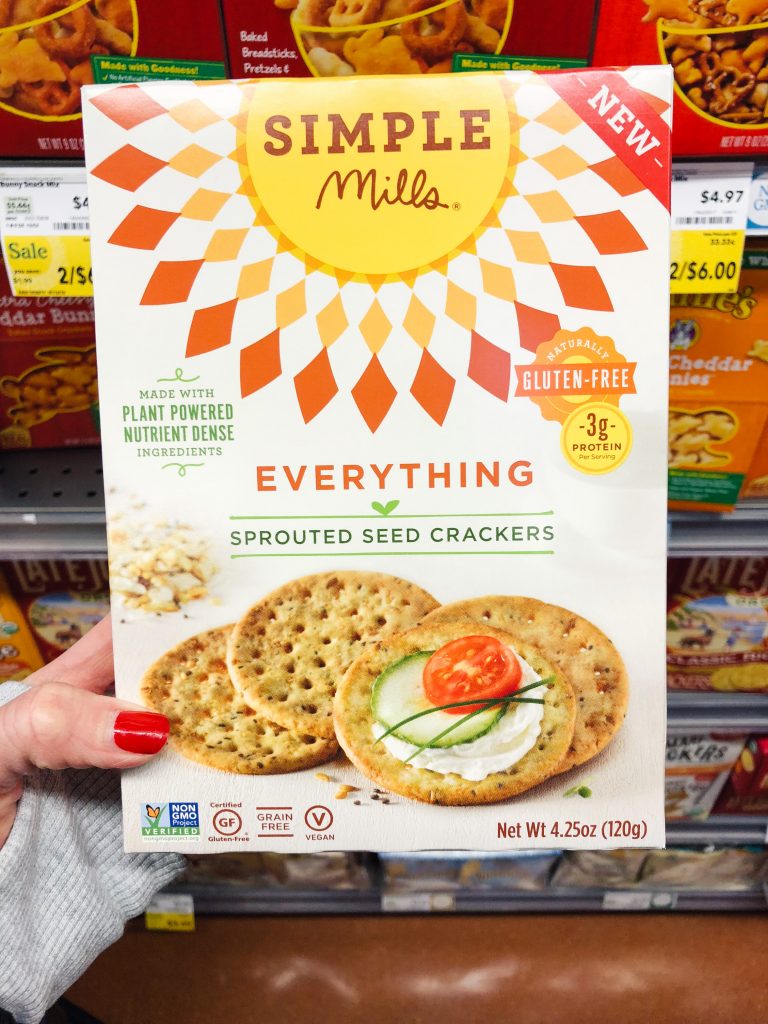 From the supplements section:
Vital Protein's collagen peptides (unflavored)
Vital Protein's collagen gelatin (unflavored)
RainbowLight's Prenatal One
American Health's Ester C 1000 mg
Host Defense's MyCommunity comprehensive immune support
Jarrow Formulas' Jarro-Dophilus EPS (probiotics)
What recipes I make
Oh man, all sorts! I have a full blog of homemade Paleo recipes, which probably use one or more of the above ingredients. However, here are some we love & eat frequently: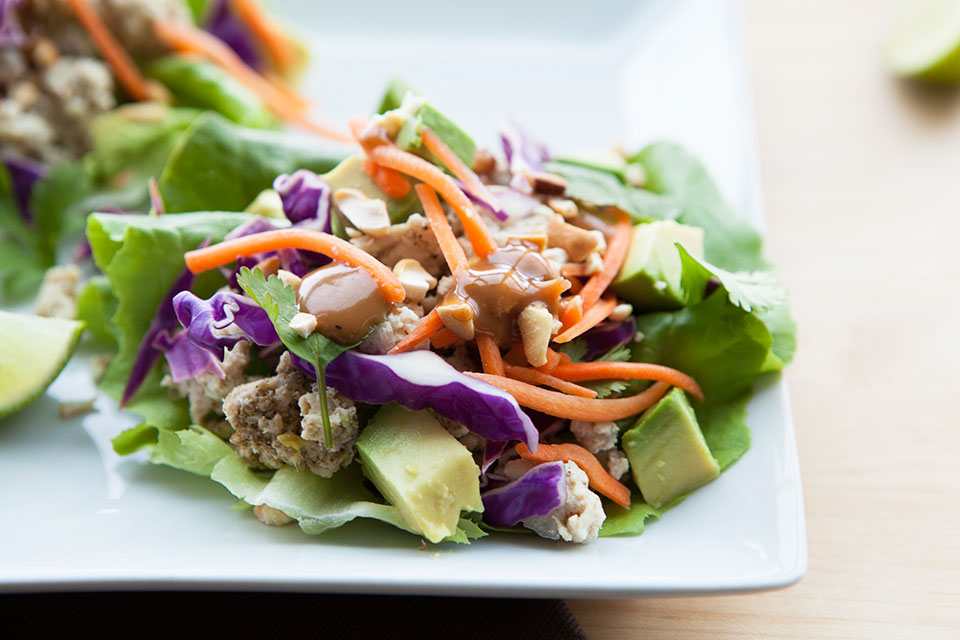 Seared Filet Mignon: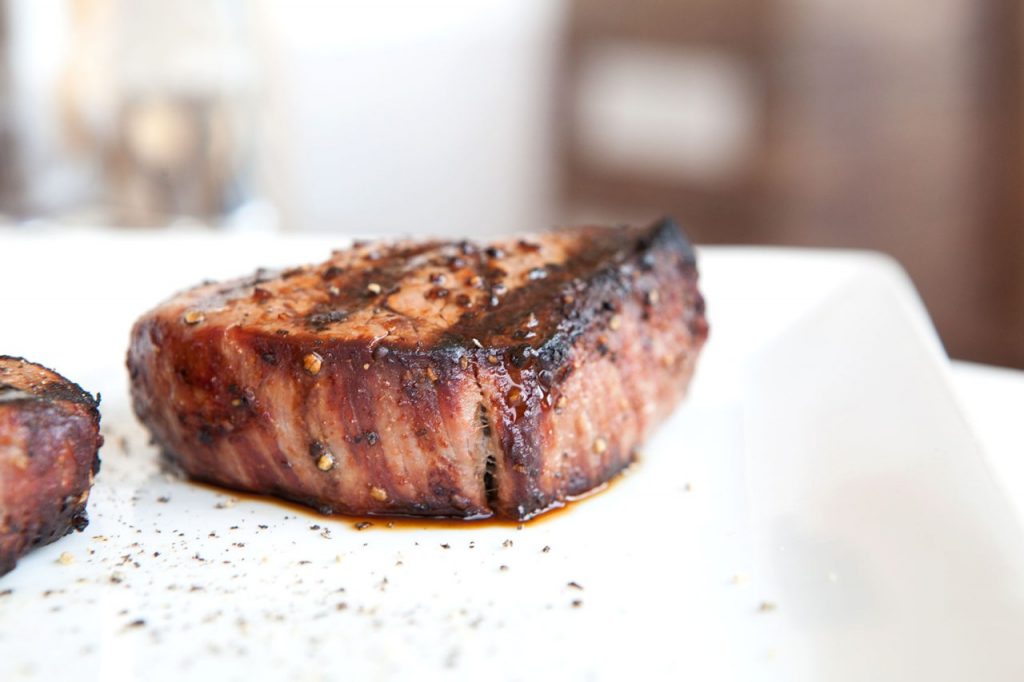 Mexican Sweet Potato Rounds: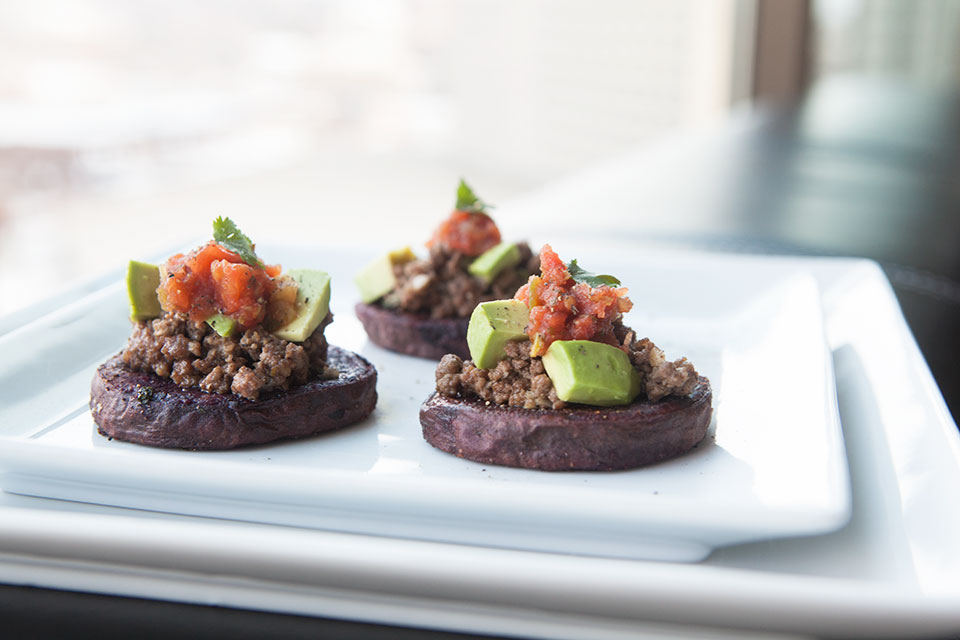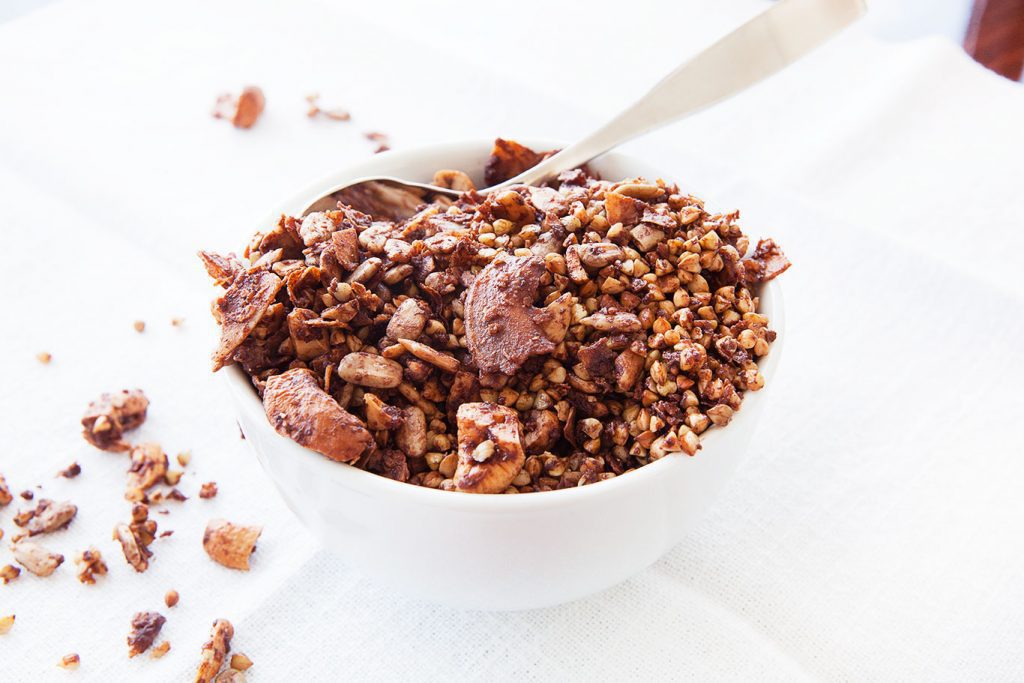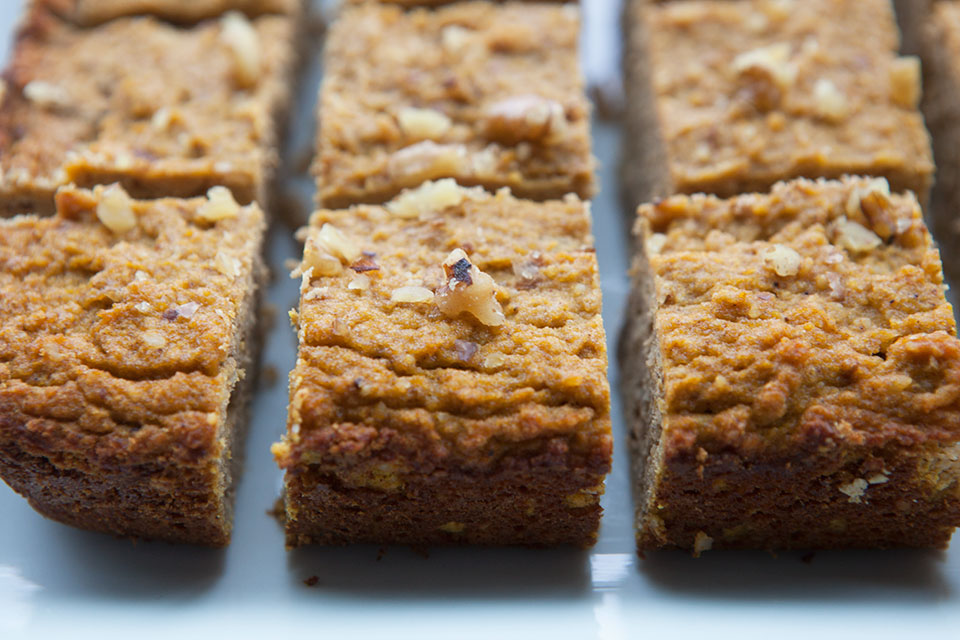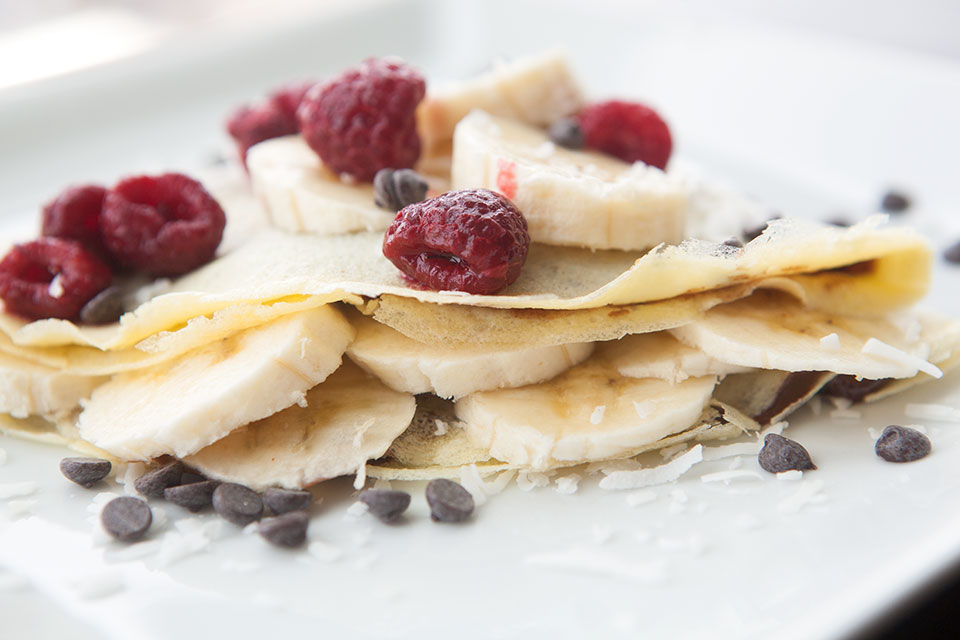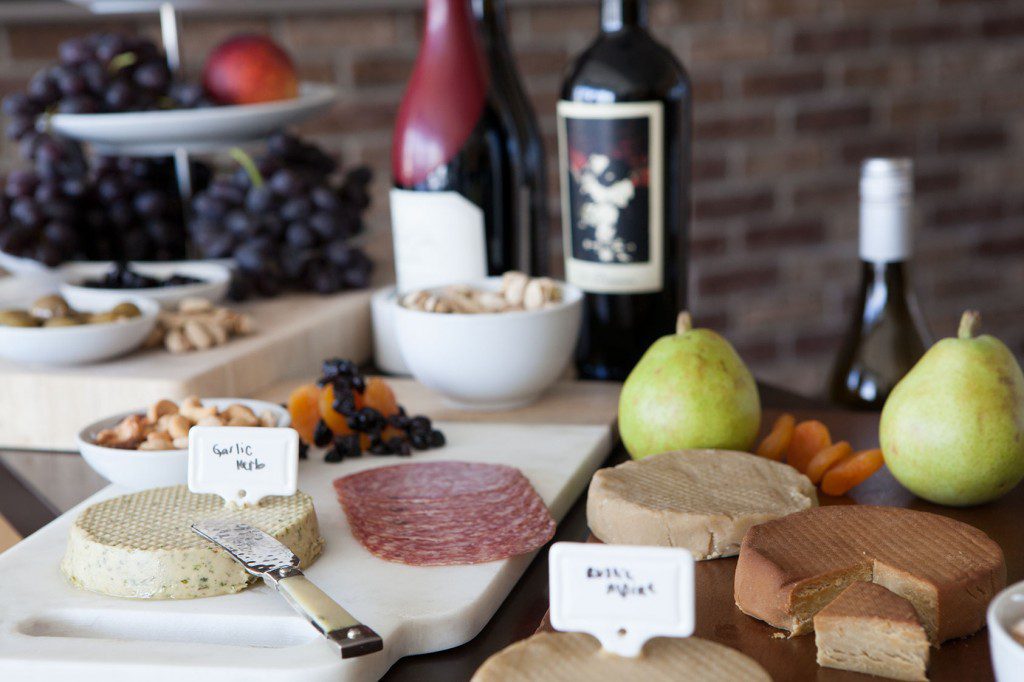 And lots, lots more! Please feel free to browse around and find some that speak to you and fit your needs. There is sure something to satisfy everyone here.
I hope you guys found this blog post helpful.
If you have any questions regarding ingredients, recipes and my lifestyle, please leave it in the comments section below! Also, in the comments section below, feel free to tell me if you liked this post so I know to keep creating this type of content for you guys. Thanks for reading!
Sending all of my love your way, XO.
PIN ME!

Thank you so much to Whole Foods Market for sponsoring this post! I love working with my favorite brands and couldn't be more excited they support Amazing Paleo!
SaveSave
SaveSave